Before and after the Carpenters scored a massive hit with "(They Long To Be) Close To You," others tried, but they all seemed to miss what Richard Carpenter figured out: When you have a great melody, great lyrics, and a great singer — less is more.
"(They Long to Be) Close to You" is so associated with the Carpenters, one would be forgiven for not knowing theirs is a cover. In fact, theirs was the fifth attempt by otherwise successful artists to realize a hit from this Burt Bacharach and Hal David song.
This is the fourth part of a series that explores cover songs in the hope of discovering secrets to making hit records. I normally begin with the lesser-known covers (and original version), but let's start with the version of the song we all know.
The minute you first hear the opening bars, you know it's a hit. It's so simple. It's just a piano (with a faint vibraphone behind it) bouncing between two chords (Cadd9 and a C major) backing Karen Carpenter's sweetly sad contralto:
It's just so perfect and sweet and easy, even if it's not your kind of music, you still know it's a hit.
So how could four other accomplished artists have tried this seemingly simple song and swung and missed?
To help answer this, I contacted professional arranger Dr. Richard Niles, who had mentioned this song in an interview I did with him on the subject of arranging. I knew he'd offer some insight into this puzzle.
"In 'Close to You,' Burt Bacharach and Hal David created a song that is both musically and lyrically perfect," said Dr. Niles. "But a beautiful painting in an inappropriate frame will lessen or even totally obscure the artwork."
A prime example of this is the first version, recorded by Richard Chamberlain in 1963. At the time, Chamberlain was famous as TV's Dr. Kildaire, and like so many actors of that generation, the man could also sing. In fact, he had several hit songs (including the theme to Dr. Kildaire). However, his version of "They Long to Be Close to You" was not destined to be one of them.
Once you get past the dramatic opening, this arrangement is similar to the Carpenters' — at least at first. It's just a piano (and a drum) backing the singer. But the beat is straight (whereas the Carpenters' version has a slight swing). "It annoys, rather than beguiles," said Dr. Niles. Plus, Chamberlain's voice is overly operatic. It's just a mishmash of styles.
(Here's a clip of Chamberlain singing a better song and arrangement for his style.)
Next up was longtime Bacharach/David collaborator and muse Dionne Warwick, who released her take on the song in 1964. Warwick had already had a string of hits penned by the writing team, including "Walk on By," and she would go on to have plenty more, so it would seem like this should be a home run. But it's not.
I turned to Dr. Niles for help on the specifics.
Dr. Niles: Bacharach's arrangement and production of Dionne Warwick is fundamentally flawed. Richard Carpenter was being diplomatic and kind when he told me, "It's a nice arrangement, it's just not the right arrangement." Actually, Bacharach himself was more accurate when he called the arrangement "a mess."
Me: So what's wrong with it?
Dr. Niles: One of the primary things an arranger must get right is the tempo and rhythm feel. As an arranger of hits for over 40 years, I can tell you that is at least 50% of the key to a great arrangement.
Me: Right, we've seen this already with "Tainted Love," and "Southern Cross." In those cases, the song needed to be slowed down.
Dr. Niles: Some stories need to be told slowly, giving the listener a lot of time to think about each line of lyric ("The Way We Were"). Some songs need a rockin' rhythm and a pulsating barrage of lyrics ("Blinded By The Light"). Since Bacharach composed the melody, it is amazing that he could get this so wrong.
This slow arrangement, with its limp-wristed rhythm, has all the fluidity of treacle and the bounciness of concrete. The trademark flugelhorn at the end of the first verse promises something catchy, but the ineffectual line delivers nothing. Strings in the second verse do nothing to relieve the tedium. Maybe Bacharach had decided to join the listeners and get some sleep.
By the time the song gets to the bridge, detailing the activities of the angels, we hope we will get some new event, a change of pace to lighten the water torture of that piano. We get a change all right. A tympani crescendo rolls us into a world of overblown dramatic bombast. Instead of being charming, the music simply makes the lyric sound absurd. This should have been a cute pick-up line, but Bacharach's arrangement, with its Wagnerian choir and pounding tympani and crashing ride cymbals, sounds as if the singer is speaking literally. Those angels actually did get together to create a dream come true, sprinkling all that moon-dust and starlight like the Avengers on a mission to save the Universe! Or not.
Here is another big problem, not only with Bacharach's arrangement, but with his production. Warwick begins the song singing in a weak, breathy manner. This makes the lyric even more ineffectual. Because of the pounding going on in the bridge, she has no choice but to ramp up her volume to make the whole affair sound like a pretentious high school singer attacking the national anthem. Then at the end, Bacharach, (clearly by this time late for a dinner appointment at Ciro's), simply lets Dionne ad-lib whatever comes into her head. Unfortunately, that amounted to ill-advised ramblings that obscure the melody. Arranging rule #1: Never obscure the melody.
OK, so that's it for Warwick's version. Next up was Dusty Springfield. Another winning singer, with another mess of an arrangement.
In this case, the arrangement is even messier than Bacharach's. It's too busy; it overpowers the singer. The rhythm is too complex. No one seems to be on the same page. Springfield's version was recorded in 1964 but not released until 1967.
Next, Herb Alpert had a go.
Alpert knew his version wasn't right, and so his remained unreleased for years.
The Carpenters signed to A&M Records in 1969, and Alpert — being the A in A&M — thought Richard might know what to do with the song.
The Carpenters first single, "Ticket to Ride," was a minor hit, but it wasn't enough, and people at A&M were looking to ditch the ultra-square duo.
But Alpert thought they deserved a second chance. The following is from an interview with Richard Carpenter on HuffPost.com.
Burt Bacharach heard "Ticket To Ride" because it was being played on KMPC. Burt randomly mentioned that he heard this nifty cover of "Ticket…" and Jerry (Moss) said, "That's our act!" That led to Burt asking us to do a Bacharach medley that I would fashion to open the show for an appearance he was doing for the old Reiss-Davis Clinic at The Century Plaza in February of '70. While I was working on it, Herbie comes along with a lead sheet of this song, "They Long To Be Close To You." I thought I knew at least a few of the lesser-known Bacharach/David songs, but I didn't know this. He said, "I have a recording of it that I'll let you have, but not now, I don't want anything influencing your arrangement." It turned out to be on Dionne Warwick's third album. He mentioned two piano quintuplets at the end of the first bridge and said, "I would like you to keep that, but do anything else you want." So, I took it and sat it on the top of my Wurlitzer 140B electric piano and came up with the opening, the modulation, the idea of the trumpets, the tag, and the slow shuffle as opposed to the straight eight on the original.
Apparently, Karen played drums on an early demo, but Alpert didn't care for her playing, so they brought in sessions legend Hal Blaine.
Here's what they got right, according to Dr. Niles:
Hal David wrote a kind of a nursery rhyme, a childishly romantic lyric. The sentiment is so sweet it should be avoided by diabetics! Richard Carpenter was clever enough to give it a lilting, happy, bouncy swing eighth-note feel. The listener is tapping their toes rather than thinking too much about the charming but rather shallow teen sentiments.
Richard was very clear to me that he did not like ad-libbing of any kind and that if you have a great melody, you sing it, as Karen Carpenter did beautifully. Every instrumental line is there to make the song even more catchy. Every voicing and harmony enriching the listener's engagement.
Their version brings out the beauty of the melody and the lightweight but very charming sentiment of the lyric. And then the real stroke of genius was the ending. That "waah" takes the song up a level from angelic to celestial. The dynamic rises and the listener is sucked into the vortex of those trademark Carpenters backing vocals, using drop-two voicing with added chord extensions (9s and 11s).
Another thing they got right, as far as I'm concerned, is the intimate way they recorded Karen's vocals. For a song called "Close to You," it only makes sense to have the singer sound like she's standing right next to you. You can hear every sound she makes — something not too many singers would have the chops to pull off.
From that HuffPost Richard Carpenter interview:
So many people have said to us, "We can understand every word to your songs," which, with all the pop and rock records at the time, was difficult to do. When we were mixing, I remember saying, at least once, "Just a little more lead." The engineer looked at me and said, "More lead?" I made it a point to really feature Karen's voice. She was born to be recorded.
The Carpenters' version was a massive success, selling millions of copies. Billboard ranked it as the number two song of the year (behind Simon and Garfunkel's "Bridge Over Troubled Water"). It also became the Carpenters' first record to win a Grammy. It launched not only their career, but their success funded many of the acts who would go on to make other hit records for A&M.
In the wake of the Carpenters' hit, others have had a shot as well, including Frank Sinatra and Isaac Hayes. But they all seem to forget the lesson Richard Carpenter figured out in 1970: When you have a great melody, great lyrics, and a great singer, less is more.
Thanks to Dr. Richard Niles for his help with this article. For more insight on pop arrangements, you MUST check out his fantastic book, The Invisible Artist.
Click here for information and videos of Richard Niles' fusion big band album BANDZILLA RISES!!!
---
Scott McCormick is a musician and the author of the Mr. Pants series of graphic novels for kids. His new audiobook, Rivals! Frenemies Who Changed the World, has been described as "drunk history for middle-grade kids" and is available on Audible. Scott can be reached at storybookediting@gmail.com.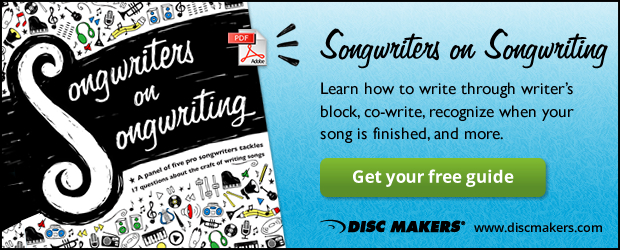 Related Posts
Unlocking a hit song — Soft Cell's "Tainted Love"
How Stephen Stills turned an unreleased leftover into the smash hit "Southern Cross"
Cover to cover: "I Heard It Through the Grapevine"
From demo to hit single: Owner of a Lonely Heart
The art of music arrangement: an interview with Dr. Richard Niles