These six social media platforms might not be the biggest of the bunch, but they'll provide value in your social marketing efforts
A few weeks ago we profiled the six biggest social media platforms to help differentiate them and highlight the relevance and importance of each as it relates to your digital strategy.
But, as you are aware, the social media landscape is huge. And even more, it is a landscape that is growing and changing every day. In this, our second social media review, we're going to dive into a few "niche" social media platforms. Though many of them have significantly fewer users than Facebook or Twitter, each can play a critical role in effective branding, marketing, and fan engagement for independent musicians all over the world. Used properly, you could very likely find more engaged followers on Google+ or Vine than you will on Twitter or YouTube.
So let's dive in and take a look at what makes each of these social media platforms unique. Remember, you need to go where your fans are, and some of these platforms could be a better alternative than trying to make noise on some of the bigger ones. Give it a shot, and don't forget to tell us how things go in the comment section!
Google+
1. It's bigger than you might think. According to data from the end of 2013, Google+ has 540 million active members – "active" defined as having some sort of social interaction with any one of Google's services. It's important to note that this number is inflated, as Google has required a Google+ account to leave a comment on YouTube and has integrated Google+ into other features of gmail.
2. It has LOTS of photos. Google+ has nurtured the photo sharing community from day one (which was June 28th, 2011 to be exact). This feature has become a staple for the community, as the latest stats show that more than 1.5 Billion images and gifs are uploaded every week on Google+.
3. Home of the short attention span. In 2013, it was reported that Google+ users spend an average of 6 minutes 47 seconds per month on the platform. In comparison, Facebook's 2013 monthly time-on-site average was 6 hours and 44 minutes. This stat indicates that if you're hoping to build full conversations and true engagement, Google+ may not be the best platform for you.
LinkedIn
1. Power-user base. LinkedIn is known to be a "professional" social network, meaning it focuses on connecting professionals around the world, rather than friends, family, and fans. According to 2013 fourth quarter reports directly from LinkedIn, they have a total registered user base of 277 million people, which is modest in comparison with other major social networks. What's important to note, however, is that of these 277 million users, a whopping 187 million log in on a monthly basis. Considering that of Twitter's one billion registered users, only 250 million are active, you can see why this percentage is so striking.
2. It's the old guard. LinkedIn may be only a fraction of the size of Facebook, but it has been around far longer. Launched in May 2003, LinkedIn is one of the longest-running and widely-used social networks on the Internet (sorry MySpace). This decade time spent connecting professionals around the world has led to members from over 200 countries, with a huge 60% of the total user base being located outside of the US.
3. Your fan base may be here. 94% of job recruiters claim to vet candidates using LinkedIn, and while job recruitment likely doesn't have anything to do with your life as a musician, there's a good chance your millennial and recently-graduated fan base is signed up and actively using the platform.
Reddit
1. Niche powers activated. A powerful aspect of Reddit is the user-generated "subreddit" community, in which any Reddit user can create their own themed version of the Reddit platform. With 6,026 active subreddits – including niche communities like r/Guitar, r/HipHopHeads, and r/Mashups – it's more than likely that whatever niche you belong to, there is a thriving Reddit community to get involved with.
2. Pinterest for men. While Pinterest has a female dominant user base (almost 80% of Pinterest users are women), Reddit falls on the other end of the spectrum with 84% of its user base being made up of men. This begs the case that if you know you have a male-dominant fan base, you should likely check out Reddit.
3. Visual content reigns supreme. At first glance, Reddit appears to be a platform focused on sharing news, links, and quite a bit of text-based content. However, as you dive in deeper, you'll find that at least 66% of the most-engaged-with content (i.e. voted or commented on) are videos and images. In addition, 59% of the top images ever shared to the platform were done so using imgur.com, which is partnered with Reddit. This means that the majority of favorable image content published to Reddit is native and not a re-share from another platform.
Vine
1. Popular out of the gate. Vine launched as a platform to share micro-videos (it's the Twitter of video) in 2012 and boasted three million users in the first month and over 40 million users in its first year. While it is competing with the likes of Instagram for micro-video content, there is no doubt that Vine has a dedicated, mobile-centric user base that is growing at an incredibly rapid rate.
2. Twitter buyout helps credibility. Another major milestone happened to Vine within its first year: it was purchased by Twitter for $30 million. This added major validity to the start-up app, helping it acquire enough users rapidly enough to reach the "#1 Free App" spot on the Apple App store.
3. Comedy is key. Vine has found a powerful niche in comedy, where its user base has taken advantage of the never-ending loop of the six-second video to create one hilarious clip after another. In fact, several third-party websites such as VineScope and Best Vines have been established to showcase the funniest Vine videos available. Unlike Instagram videos, the key to your success on this platform may be to play to your humorous side.
StumbleUpon
1. Paid, personal recommendations. 80,000 brands have utilized StumbleUpon's "paid discovery," which gives priority recommendations (akin to the boosted post advertising on Facebook) of their pages, websites, etc. to StumbleUpon's roughly 30 million users.
2. Not really a social network. While StumbleUpon has done a great job integrating social features, there is still no way to follow others or friend others through StumbleUpon. We're keeping in our list anyway.
3. Increasingly mobile-focused. StumbleUpon launched its new mobile app in 2013 and it now accounts for about 40% of all platform-wide activity.
Flipboard
1. Big growth with v2. Flipboard, a personalized magazine mobile app, isn't something you can use for your social marketing efforts, but it's a viable part of the social landscape and worth a look. In March 2013, Flipboard launched its v2. At that point in time it had 56 million users. By Oct 2013, that number had risen to 90 million registered users
2. The silly putty of social. Flipboard's success is likely due to its pliability: everything from news feeds, RSS feeds, Twitter handles, hashtags, and keywords across multiple platforms can be used to curate content into your own personalized Flipboard magazines.
3. Social trafficking. Flipboard exists as both a mobile app as well as a web platform, which gives you the opportunity to track Flipboard as a traffic source back to your website and/or blog.
Jon Ostrow is a regular contributor to Disc Makers Echoes blog. Follow him on Twitter @jon_ostrow.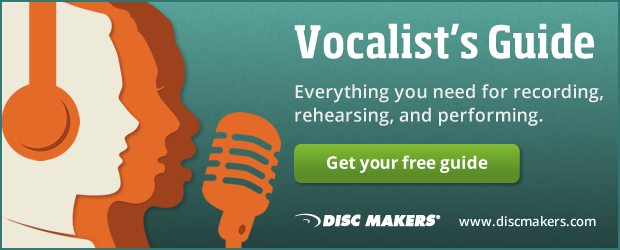 Read More
Five facts about your favorite social media platform: Part 1
Facebook Marketing Tips for Your Music Promotion
YouTube for musicians
Twitter for Music Promotion
Younger Music Fans Demand Constant Access