From The Queen of Soul to surf rock, hip hop to rock, standards to metal… notable musicians and icons have gone on to that great gig in the sky. Here's a round-up of musicians who have died in 2018.
Updated January 2019.
Aretha Franklin, 76
Singer, songwriter, pianist — died 8/16/18 of pancreatic cancer
In the 1950s, a young Aretha Franklin began singing in the Detroit church of her father, reverend C.L. Franklin, ultimately making her first gospel recordings in the church in 1956. After meeting Sam Cooke at the age of 18, Franklin made her way to New York City, deciding to pursue a career in pop music. She signed with Columbia Records in 1960, and in the five years she released records with them, she scored various hits, including "Runnin' Out of Fools," "One Step Ahead," and "(No, No) I'm Losing You." But it was her run of songs after signing with Atlantic Records (1967-1979) that solidified her rank among music's elites and earned her the title, "The Queen of Soul." Her late-'60s hits included "I Never Loved a Man," "Chain of Fools," "Baby I Love You," "I Say a Little Prayer," "Think," "The House That Jack Built," and "Respect," the Otis Redding song that hit #1 on both the R&B and pop charts and became her signature. Franklin's career continued to produce hit music through the '70s and '80s, including duets with Luther Vandross ("Get It Right") and George Michael ("I Knew You Were Waiting (For Me)"), and even into the '90s and '00s as she slowed her releases but still produced Gold records and hits, including 2004's Grammy-winning "Wonderful." In all, Franklin won 18 Grammy Awards (and was nominated for another 26) and had 112 singles that made it to the Billboard charts, the most for a female artist in history. Franklin was also the first female artist to be inducted into the Rock and Roll Hall of Fame (1987), and she also won the National Medal of Arts, the Presidential Medal of Freedom, and was inducted into the Gospel Music Hall of Fame in 2012. She continued to perform into the late 2000s, with her last performance being November 2017.
---
Roy Clark, 85
Singer, songwriter, multi-instrumental country musician — died 11/15/18 due to complications from pneumonia
At an early age, Roy Clark discovered banjo and guitar, and as a teenager, he won two National Banjo Championships. Despite his musical chops, and his particular love of the guitar, Clark's role as a television entertainer bolstered his musical career and solidified him as a country music icon. Starting with a stint on Jimmy Dean's Town and Country Hour, Clark moved on to playing characters on the Beverly Hillbillies and guest hosting The Tonight Show in the early '60s. But it was his multi-decade run as co-host of Hee Haw that Clark was best known for, which featured comedy skits and lots of "pickin' and grinnin'" with Clark and co-host Buck Owens. But Clark did have a prolific music career, issuing dozens of releases between 1963-2000 and scoring hits with "Tips of My Fingers," "Yesterday, When I Was Young," "I Never Picked Cotton," "Thank God and Greyhound," and "If I Had It to Do All Over Again." Clark chalked up numerous Country Music Awards for Comedian of the Year ('70), Entertainer of the Year ('72, '73), and Instrumentalist of the Year ('75, '76, '77, '78, '80). Clark also won a Grammy Award for Best Country Instrumental Performance in 1982, became a member of the Grand Ole Opry in 1987, and was inducted into the Country Music Hall of Fame in 2009.
---
Geoff Emerick, 72
Recording engineer — died 11/2/18 of a heart attack
Geoff Emerick joined the staff at EMI studios in London as as assistant engineer in 1962, and on his second day on the job, he watched the Beatles record "Love Me Do" with their new drummer, Ringo Starr. After graduating to an engineer position at the age of 20, Emerick landed a job working with George Martin on a string of Beatles' albums, including Revolver, Sgt. Pepper's Lonely Hearts Club Band, the Beatles (White Album), and Abbey Road. Emerick also produced albums for Badfinger, Paul McCartney, Gino Vanelli, and Elvis Costello (among others), and Emerick 's vast catalog is filled with engineering credits spanning six decades with America, Cheap Trick, UFO, Little River Band, Nazareth, and a host of other notable artists. [Geoff Emerick and Magic Cristian.JPG: Sparky2012derivative work: Clusternote (CC BY-SA 3.0) via Wikimedia Commons.]
---
Avicii (Tim Bergling), 28
DJ, songwriter, and record producer — died 4/20/18 by self-inflicted cuts
DJ Avicii took his name from a Buddhist term that means "the lowest level of Buddhist hell," in which those who have committed gross misdeeds while alive can be reborn. He apparently chose the name because his real name, Tim Bergling, had already been taken on MySpace when the young producer was first creating music in 2007. His early efforts producing music and posting tracks earned him recognition in the growing EDM culture, leading to his being signed in 2010 to EMI Music Publishing. 2011's "Levels" was his breakthrough single, and his 2012 collaboration with Pierre David Guetta ("Sunshine") earned him a Grammy nomination. Not afraid to experiment with unconventional genres and collaborators, Pure, Avicii's 2013 release, features collaborations with Aloe Blacc, Adam Lambert, and Nile Rodgers, and 2014's Stories saw the young producer working with the likes of Zac Brown and Wyclef Jean. 2014 also saw the release of "A Sky Full of Stars," a collaboration with Coldplay's Chris Martin. In 2016, Avicii announced he was retiring from live performances, citing health issues — he had acute pancreatitis in 2012 and his appendix and gall bladder removed in 2014. Early in 2018, he announced he was working on a third album, but died suddenly in Oman. It was later revealed by his family that Avicii had a difficult time dealing with "meaning, life, and happiness," and that his death was a result of blood loss due to self-inflicted cuts made by a broken bottle. [Photo by The Perfect World Foundation (CC BY 3.0) via Wikimedia Commons.]
---
Marty Balin, 76
Singer, guitarist, songwriter, founding member of Jefferson Airplane and Jefferson Starship — died 9/27/19 of undisclosed causes
Born in Ohio, Marty Balin (born Martyn Jerel Buchwald) attended high school in San Francisco and launched his singing career in 1962. In 1965, he met Paul Kantner in a bar which led to the formation of Jefferson Airplane. Originally a folk band, the group's sophomore effort, Surrealistic Pillow (1967), established the band as pioneers in the nascent psychedelic rock movement. As the band's popularity grew, and growing tired of the scene that enveloped it, Balin split from the Airplane in '71 to pursue other musical endeavors. In 1975, he re-grouped with Kantner to form Jefferson Starship, singing on four Top 20 hits: "Miracles," "With Your Love," "Count on Me," and "Runaway." He left Jefferson Starship in 1978, but joined Kantner and Jack Casady once again in 1985 to form the KBC Band. He recorded 12 solo albums between 1981 and 2016, with 1981's Balin spawning the hits "Hearts" and "Atlanta Lady." While touring in 2016, he underwent open heart surgery after complaining of chest pains, which lead to health complications, but his cause of death has not been disclosed.
---
XXXTentacion, 20
Rapper, singer, songwriter — died 6/18/18 of gunshot wounds
Born Jahseh Dwayne Ricardo Onfroy in Plantation, FL, XXXTentacion's music career obstensibly started in a youth correction facility, where he was serving time for possession of a firearm. While Onfroy did sing in church and school choir, he repeatedly found trouble as a teen due to his habit of getting into physical altercations, and while incarcerated, he met rapper Stokeley Clevon Goulbourne (AKA Ski Mask the Slump God). Influenced by nu-metal, hard rock, and rap, Onfroy and Goulbourne spurred one another to release tracks, and in 2013, Onfroy began calling himself XXXTentacion and uploaded "Vice City" on SoundCloud. More releases followed, including two EPs, 2014's The Fall and 2016's Willy Wonka Was a Child Murderer, and though XXXTentacion's career was gaining momentum, multiple arrests in 2016 — including charges of aggravated battery of a pregnant victim — delayed the release of his debut album, Bad Vibes Forever. On May 16, 2017, the mixtape Revenge was released, XXXTentacion's first major-label effort, followed by 17, his major-label debut album, in August 2017. The album debuted at No. 2 on the Billboard 200. On June 18, 2018, sitting in his car outside of a motorcycle dealership, Onfroy was shot multiple times by two men and was pronounced dead soon after arriving at the hospital. After his death, his track, "Sad!" broke Taylor Swift's one-day streaming record, racking up 10.4 million streams, as reported by Billboard. Photo by State of Florida (Florida Dept. of Corrections) [Public domain], via Wikimedia Commons.
---
Vinnie Paul, 54
Drummer for Pantera, Damageplan, Hellyeah — died 6/22/18 of cardiomyopathy and coronary artery disease
Vinnie Paul (born Vincent Paul Abbott) started the glam-metal band Pantera with his brother Darrell in 1981. When vocalist Phil Anselmo joined the band, the style of music shifted to Pantera's signature groove metal as it released it's four career-defining albums between 1990-1996: Cowboys From Hell, Vulgar Display of Power, Far Beyond Driven, and The Great Southern Trendkill. After Pantera's breakup in 2003, Vinnie and "Dimebag" Darrell formed Damageplan, which ended soon after when a deranged fan shot Darrell to death while the band was performing. After an 18 month hiatus, Vinnie joined the band Hellyeah, which released five albums between 2007-2016. [Photo originally uploaded by Mjfelker at English Wikipedia. (CC BY-SA 2.5, GFDL, or CC-BY-SA-3.0 via Wikimedia Commons).]
---
Rick Hall, 85
Producer, songwriter, musician, and music publisher — died 1/2/18 after battling prostate cancer
Known as the "Father of Muscle Shoals Music," Rick Hall endured a youth marked by poverty and emotional hardship, with his mother leaving his family when he was four, and his father and young bride both dying in 1957 in a two-week span. A guitarist and mandolin player, Hall found himself playing in country bands before staking a claim as a songwriter and producer in the quiet town of Florence, AL. In the '50s, Hall's early songs were recorded by George Jones ("Achin', Breakin' Heart"), Brenda Lee ("She'll Never Know"), and Roy Orbison ("Sweet and Innocent"). In the early '60s, it was his work as a producer on Arthur Alexander's gold record, "You Better Move On," that allowed Hall to invest and build his legendary FAME (Florence Alabama Music Enterprises) recording studio on Avalon Avenue in Muscle Shoals, Alabama. For anyone who always wondered what Lynyrd Skynyrd meant by "Muscle Shoals has got the Swampers" in the song "Sweet Home Alabama," the Swampers (aka Muscle Shoals Rhythm Section) were Hall's house band at FAME Studios, who ultimately left and opened Muscle Shoals Sound Studios in 1969. Coincidentally, Hall's first FAME house band did the same thing years earlier, opening a studio in Nashville, TN. Even with the exodus of studio players, FAME Studios thrived, notably because Hall embraced black artists and the burgeoning R&B movement, working with the likes of Aretha Franklin, Percy Sledge, Etta James, Wilson Pickett, and Otis Redding. But artists like Duane Allman, Donnie and Marie Osmond, Paul Anka, and Tom Jones were also staples of FAME Studios, as Hall's songwriting and publishing staff became a country music hit machine that maintained relevance into the 2010's with artists like The Dixie Chicks, Kenny Chesney, and Tim McGraw recording albums there. Hall was inducted into the Alabama Music Hall of Fame in 1985 and received a lifetime achievement Grammy in 2014. [Photo by Carol M. Highsmith (Public domain) via Wikimedia Commons]
---
Dennis Edwards, 74
R&B singer, best known as the lead of The Temptations — died 2/1/18 while being hospitalized for meningitis
Born in Alabama, Dennis Edwards showed an affinity for singing at the age of two and became the choir director of the church for which his father was the pastor in Detroit, MI. He studied at the Detroit Conservatory of Music, and briefly started his own jazz/R&B group, Dennis Edwards and the Fireballs, before signing to Motown Records and taking the frontman position in The Contours. The Contours toured with The Temptations in the late '60s, which caught the attention of the group as they began considering replacing singer David Ruffin, who was becoming unreliable. Between 1968 and 1989, Edwards fronted the band (on and off), and is featured on a number of the groups hits, including "Cloud Nine," "I Can't Get Next to You," "Ball of Confusion (That's What the World Is Today)," and "Papa Was a Rollin' Stone." Edwards did have some success as a solo artist in the late '80s, and in the '90s and beyond, Edwards performed with "The Temptations Review featuring Dennis Edwards," which was inducted into the Rhythm and Blues Hall of Fame in 2015. [Photo by Bernie Ilson, Inc. (Public domain) via Wikimedia Commons]
---
Dolores O'Riordan, 46
Singer, songwriter with The Cranberries — died 1/15/18 of unreported causes
When Dolores O'Riordan auditioned to replace the singer for the Cranberry Saw Us in Limerick, Ireland, she came with lyrical and melodic ideas for the song "Linger," and wisely the band hired her there and then. That song, along with "Dreams," is featured on (the renamed) The Cranberries' 1993 debut, Everybody Else Is Doing It, So Why Can't We? An international hit, the album went double platinum, bolstered by the band's touring with The The and Suede and "Linger" gaining momentum as an MTV staple. The Cranberries followed up with an even more popular sophomore effort, 1994's No Need to Argue, which featured the harder-edged hit, "Zombie." O'Riordan, who struggled with anorexia and anxiety as The Cranberries were at the height of their renown, had her sights on a solo career as The Cranberries lost steam at the turn of the century, and she released two solo albums, Are You Listening (2007) and No Baggage (2009). The mother of three, O'Riordan was diagnosed as bipolar in 2014 after admissions of trying to overdose on pills, head-butting a police officer, and canceling a tour due to back problems. She made it through, and in 2016, she released Science Agrees as part of a New York-based synth-pop trio D.A.R.K. But at the time of her death, O'Riordan was in London, preparing to record a new album with The Cranberries amidst talk of a tour, while also trying to wrap up a second D.A.R.K. album. She was found dead in her hotel room, and while no cause of death has been released, police say they are not treating it as suspicious. [Photo by Nat Ch Villa (CC BY 2.0) via Wikimedia Commons]
---
Eddie Willis, 82
Guitarist best known for his work with Motown's "Funk Brothers" — died 8/20/18 from complications of polio
Born in Mississippi, Eddie Willis moved to Detroit in the early '50s and made his way into the Motown studios just after graduating high school. A self-taught player, Willis' contributions are all over the Motown recordings from the '60s into the '70s, including "Please Mr. Postman," "The Way You Do the Things You Do," "You Keep Me Hanging On," "My Cherie Amour," and "I Was Made to Love Her," among many others. After Motown relocated to Los Angeles, Willis continued recording around Detroit and toured with the Four Tops.
---
Mac Miller, 26
Rapper, singer — died 9/7/18 of a drug overdose of fentanyl, alcohol, and cocaine
A prolific songwriter, Mac Miller (born Malcolm McCormick) first used the alias Easy Mac on his 2007 mixtape, But My Mackin' Ain't Easy. Gaining momentum with another mixtape and an EP, his Rostrum Records debut album, Blue Slide Park, hit the charts at #1. His success and critical acclaim continued through a string of releases, though an addiction to "purple drank" might have served as an omen to his eventual lethal overdose.
---
Yvonne Staples, 80
Singer with The Staple Singers — died 4/10/18 of colon cancer
Made up of guitarist Roebuck "Pops" Staples and his children, Cleotha, Pervis, and Mavis, the Staple Singers first began performing in Chicago-area churches in 1948. Yvonne Staples replaced her brother when he was drafted into the Army for the Vietnam War, debuting on record for the Stax release, The Staple Swingers, in 1971. The group is best known for hits in the '70s, including "Respect Yourself," "I'll Take You There," "If You're Ready (Come Go with Me)," and "Let's Do It Again."
---
Ray Thomas, 76
Vocals, flute, oboe, piccolo, harmonica and saxophone, founding member of The Moody Blues — died 1/4/18 of prostate cancer
Born in England in an emergency maternity unit during World War II, Ray Thomas' earliest band effort, El Riot and the Rebels, found itself opening for the Beatles in 1963. Not long after, with the recruitment of a few notable players in the area, Moody Blues debuted in Birmingham, England in 1964. Contributing bass, flute, harmonica, and vocals to the group's first 13 releases before taking a hiatus for health reasons, he rejoined the band after an eight year absence for 1991's Keys of the Kingdom. He also released two solo albums in the '70s — during a period when Moody Blues had split up — which he re-released with additional material in 2010. [Photo by Nationaal Archief, Den Haag, Rijksfotoarchief: Fotocollectie Algemeen Nederlands Fotopersbureau (ANEFO), 1945-1989 – negatiefstroken zwart/wit, nummer toegang 2.24.01.05, bestanddeelnummer 923-9509 (Nationaal Archief) [CC BY-SA 3.0], via Wikimedia Commons.]
---
Ed King, 68
Guitarist with Strawberry Alarm Clock and Lynyrd Skynyrd — died 8/22/18 after battling lung cancer
Ed King was a founding member of the psychedelic '60s band Strawberry Alarm Clock ("Incense and Peppermints") who later joined Lynyrd Skynyrd in 1972, originally replacing bassist Leon Wilkeson, then becoming the band's third guitarist. King performed on Skynyrd's first three albums, notably co-writing "Sweet Home Alabama" before leaving the band in 1975.
---
John "Jabo" Starks, 80
Drummer (most notably with James Brown) — died 5/1/18 at his home
Starks played on many of Brown's biggest hits, either as the sole drummer or in tandem with Clyde Stubblefield, including on "The Payback," "Sex Machine," "Super Bad," and "Talkin' Loud and Sayin' Nothing."
---
Joe Jackson, 89
Music manager, patriarch of the Jackson family — died 6/26/18 of pancreatic cancer
The eldest of five children, Joseph Walter Jackson began working with his three oldest sons, Jackie, Tito, and Jermaine, before incorporating Marlon and Michael into the group that became the Jackson 5. The Jackson 5 released its first single, "Big Boy," in 1968, which ultimately led to the band's signing with Motown in 1969. Jackson oversaw all the group's recording efforts in the late '60s and early '70s, including "I Want You Back," "ABC," and "I'll Be There." Jackson's reputation was tarnished in the '80s by allegations of infidelity and his children's public admissions of being punished by whippings and spanking with a belt if they didn't perform to Jackson's expectations. Michael, who first admitted the abuse in an interview with Oprah Winfrey, later forgave his father, who ultimately received a Lifetime Achievement Award from the Rhythm & Blues Music Hall of Fame (2014) and The Rhythm & Blues Humanitarian Award in 2015. Photo by Georges Biard [CC BY-SA 3.0] from Wikimedia Commons.
---
Edwin Hawkins, 74
Gospel singer — died 1/15/18 of pancreatic cancer
Best known for the crossover and entirely surprising hit, "Oh Happy Day," Edwin Hawkins was steeped in gospel and church music, joining his church choir in Oakland, CA when he was five and graduating to being the pianist in his family's gospel group when he was seven. In 1967, Hawkins co-founded the Northern California State Youth Choir, and in 1968, they recorded and released Let Us Go Into The House of the Lord, which featured "Oh Happy Day." By the spring of 1969, thanks to play on FM stations in California and around the country, the song went on to sell a staggering seven million copies and won a 1970 Grammy Award for Best Soul Gospel Performance (the group was at this point called The Edwin Hawkins Singers). While Hawkins never matched the widespread popularity of that first single, he did continue to record and scored another three Grammy Awards: Best Soul Gospel Performance for "Every Man Wants to Be Free" (1971), Best Soul Gospel Performance, Contemporary for "Wonderful!" (1977), and Best Gospel Choir or Chorus Album (1993).
---
Eddie Clarke, 67
Guitarist with Motorhead and Fastway — died 1/10/18
After playing guitar in numerous bands trying to get a record contract, "Fast" Eddie Clarke had given up on the music industry in the mid-'70s. But when drummer Phil Taylor suggested he audition for Motörhead, who was looking to expand to a two-guitar outfit, Clarke picked up his axe and gave it a go. Larry Wallis, who was playing guitar with the band at the time, quit on the spot, and Motörhead continued as a trio. That configuration — Lemmy Kilmister, Taylor, and Clarke — has gone down in history as the "classic" Motörhead line-up, recording Motörhead (1977), Overkill (1979), Bomber (1979), Ace of Spades (1980), No Sleep 'til Hammersmith (1981), and Iron Fist (1982). After a disastrous effort with The Plasmatics (Stand By Your Man EP), Clarke left Motörhead — though he claims he was ousted — and formed Fastway. Clarke also released two solo efforts, It Ain't Over Till It's Over (1994) and Make My Day: Back To Blues (2014).
---
Mark E. Smith, 60
Singer, songwriter with The Fall — died 1/24/18 after battling lung and kidney cancer
Taking their name from a book by Albert Camus, Mark E. Smith is the only constant member of Manchester, England's cult post-punk band, The Fall. Formed in 1976, the band had 60 musicians come and go, released 32 studio albums, and lasted 42 years, right up to Smith's death. Inspired by the likes of Captain Beefheart and The Sex Pistols, The Fall's music changed, predominantly due to the ever-changing line-up of musicians. While widely influential, Smith was notoriously difficult to work with, and apparently wasn't easy to be married to, either, as he was married and divorced three times (all three of his wives were involved with the band in some capacity). A heavy drinker, smoker, and periodic drug user, Smith performed numerous times in a wheelchair, including multiple shows in 2017 leading up to his death. [Photo by samsaundersleeds (CC BY-SA 2.0) via Wikimedia Commons]
---
John Morris, 95
Film/TV/Broadway composer, conductor, and concert pianist — died 1/25/18 following complications from a respiratory infection
John Morris' list of composition credits is long and includes numerous stage productions and movie soundtracks. In the '50s, '60s, and '70s, Morris helped compose dance numbers and incidental music for a number of shows, producing his own musical, A Time for Singing in 1966. His more prominent work came via the silver screen, particularly his work with Mel Brooks, for which Morris composed songs and music for 20 of Brooks' massive filmography. Highlights include his arrangement for "Springtime for Hitler," Blazing Saddles, and Young Frankenstein. [Photo by Cerys Handschumacher (CC BY-SA 4.0) from Wikimedia Commons]
---
Pat Torpey, 58
Drummer, known best for his work with Mr. Big — died 2/7/18 from complications from Parkinson's disease
From the start, Pat Torpey constantly caught the eye (ear) of performers who were billed with him, which kept him climbing the ladder up to his gig with the ridiculously talented musicians in Mr. Big. From his early work on American Bandstand, Torpey played with John Parr in 1985 ("St. Elmo's Fire"), which led to a gig with Belinda Carlisle. Carlisle opened for Robert Plant on her first tour, and when Plant's drummer was injured, Plant tapped him to join his tour. Around the same time, he had been asked to join The Knack, after the band's drummer had left, but his most enduring contributions are with the recorded (and live) discography with Mr. Big. Formed in the late '80s, Mr. Big featured Paul Gilbert on guitar, Billy Sheehan on bass, Eric Martin on vocals, and Torpey's powerful, intricate drumming. The band scored hits early on, though the shifting musical landscape limited the band's appeal in the US. The band's success in Japan never waned, and Mr. Big continued to perform and release albums here and abroad, including 2017's Defying Gravity.
---
John Perry Barlow, 70
Lyricist (Grateful Dead) — died 2/7/18 in his sleep
Poet, essayist, and founding member of the Electronic Frontier Foundation and the Freedom of the Press Foundation, John Perry Barlow was known as a Technolibertarian focused on minimizing government regulation, censorship, and anything in the way of a "free" World Wide Web. He also was good friends with The Grateful Dead's Bob Weir, whom he met when he was 15, and is credited with introducing Weir and his band to Timothy Leary in the early '70s. Barlow co-wrote a number of songs with Weir for Weir's solo projects, and is credited on nearly 30 Dead songs between 1971-1995, including "I Need A Miracle," "Estimated Prophet," "Throwing Stones," and "The Music Never Stopped." [Photo by Mohamed Nanabhay from Qatar (CC BY 2.0) via Wikimedia Commons]
---
Weslia Whitfield, 70
Jazz and cabaret singer — died 2/9/18 of complications of bladder cancer
Trained as a coloratura soprano — an operatic soprano specialized in singing agile runs, leaps, and trills — Weslia Whitfield was more enamored with music that focused on the story the lyric had to tell and was drawn to standards. The story goes that in the early years of her career she would sneak off after a classical performance to moonlight in piano bars. Tragically, in 1977 in San Francisco, Whitfield was randomly shot by a young boy, the bullet striking her spine and paralyzing her from the waist down. She returned to music soon afterward, meeting pianist Mike Greensill in 1981. Greensill became her pianist and arranger, and then her husband in 1986. The duo has released 16 albums since then, mostly of classics and standards by the like of Cole Porter, Irving Berlin, Rodgers and Hart, and a host of contemporary and classic artists.
---
Pete Shelley, 63
Singer, guitarist with Buzzcocks — died 12/6/18 of a hearth attack (?)
Forming in 1975, Pete Shelley and his punk rock Buzzcocks released their first album, Another Music in a Different Kitchen, in 1978. The band broke up in 1981, during which Shelley pursued a solo career, and then reformed in 1989, releasing albums through 2016. [Photo by Bruce (kingArthur_aus) (CC BY 2.0), via Wikimedia Commons.]
---
Melvin Ragin AKA Wah Wah Watson, 67
Guitarist best known for his work with Motown's "Funk Brothers" — died 11/24/18
Melvin Ragin (Wah Wah Watson) played on or contributed to recordings by the Temptations, the Jackson 5, the Supremes, the Four Tops, and Gladys Knight & the Pips, as well as Michael Jackson, Pharoah Sanders, Donald Byrd, Herbie Hancock, Billy Preston, and Evelyn King. He also released a solo album, 1977's Elementary.
---
Jill Janus, 42
Singer for Huntress — died 8/14/18 (suicide)
Practicing paganism throughout her childhood, Jill Janus began singing opera and attended the American Musical and Dramatic Academy before becoming interested in thrash metal as a teen. From 2003-2006, she sang in NYC-based Vexy Strut before forming Huntress, which released three albums between 2012-2015. [Photo by Stefan Brending]
---
Patrick Doyle, 32
Guitarist, bassist, drummer, songwriter — died 3/3/18 of undisclosed causes
Patrick Doyle, Scottish indie-pop multi-instrumentalist who played with an astonishing array of bands, died March 3rd, though little information is available regarding his death. His brief career has a long history, including playing bass with Franz Ferdinand drummer Paul Thomson in Correcto, who released one album; forming Veronica Falls in 2009, playing drums and singing on the band's two releases; playing guitar in his first indie pop band, the Royal We; then forming Sexy Kids, who had one release in 2008; and finally forming his "own" band, Boys Forever, multi-tracking all the parts for the 2016 eponymous release before putting a live band together.
---
Craig Mack, 46
Rapper, producer — died 3/12/18 of undisclosed causes
Craig Mack's Project: Funk Da World was the first release on Sean "Puffy" Combs' Bad Boy label, and with the success of the single "Flava In Ya Ear," Mack scored a platinum hit that cracked the top 10 on the pop charts and hit number one on the rap and dance charts. But as the Notorious B.I.G. was the next Bad Boy artist to soar to new heights, Mack and Combs' relationship was strained, and three years later, when Mack returned with Operation: Get Down, enough time had elapsed that he was sidelined and never released another album. He apparently had a religious conversion after his rap career stalled, and reports of a religious rap video ("Praise The Lord") featuring Mack are online.
---
Matt Dike, 56
Producer, founder of Delicious Vinyl — died mid-January 2018 of salivary gland cancer
Matt Dike, who founded the Delicious Vinyl label after relocating from New York City to Los Angeles, had a part to play in rap's acceptance by mainstream audiences. Known for his massive record collection, from which he would pick samples, it was Dike who helped craft Tone Loc's "Wild Thing" and "Funky Cold Medina," both of which relied on guitar samples from rock hits. Dike also produced Young MC's "Bust A Move," and The Beastie Boy's critical (and popular) Paul's Boutique was largely recorded in Dike's apartment. Dike left the label in 1992.
---
Nokie Edwards, 82
Guitarist of The Ventures — died 3/12/18 after complications after hip surgery
Incredibly, between their 1960 debut, Walk Don't Run, and 1972, the instrumental surf-guitar quartet The Ventures had 28 albums hit the Billboard 200 and 14 songs reach the Billboard Hot 100, including their two biggest singles, "Walk Don't Run" and "Hawaii Five-O." The band continued recording and playing well into the current century, though they stopped charting in the US in the early '70s, and the original members had either retired from the band or had permanently retired by the mid-'90s. Even after their heyday in the US, the band's popularity continued into the '80s in Japan, led by the lead guitar playing of Nokie Edwards. Edwards began his life in the band as the bassist, but in 1962, he and guitarist Bob Bogle swapped instruments, and Edwards took over lead guitar duties. Edwards left the band in 1968 to pursue a solo career, but was back in the late '70s before leaving again in 1984. Edwards list of solo releases is no less impressive, just the sheer number of albums credited to him is incredible, and his influence over guitarists — not to mention the cultural influence the band had in the '60s — makes Edwards and The Ventures true pioneers in popular music. The Ventures were inducted into the Rock and Roll Hall of Fame in 2008. [Photo by Dumontierc (CC BY-SA 3.0) from Wikimedia Commons]
---
Russ Solomon, 92
Founder of Tower Records — died 3/4/18 while drinking whiskey and watching the Academy Awards
Established in 1960, Tower Records was the one-stop shop to buy CDs, cassettes, DVDs, electronics, video games, and more. Russ Solomon built the empire from his father's Tower Cut Rate Drug Store, opening a store in San Francisco in 1960, Los Angeles in 1970, and then 26 new locations around the US by 1980. In 2006, Tower ceased its retail operations, though Solomon attempted a reboot, christening his original store in Sacramento "R5 Records." Three years later, that store was sold to Dimple Records, which currently has six stores in the Sacramento area.
---
Daryle Singletary, 46
Country music singer, guitarist — died 2/12/18 of undisclosed causes
The way his bio reads, you don't get a more quintessential Country-music story than Daryle Singletary's. Born in Georgia to working-class parents, Singletary started singing gospel music before he got the itch to be a Country-music star — so he picked up and moved to Nashville, TN. He performed in open mic nights and landed a gig singing demos, one of which made its way to Randy Travis, who took the song ("An Old Pair Of Shoes") and recommended Singletary to his management team. Singletary then went on to release a self-titled album in 1995, which produced two big hits, "Too Much Fun" and "I Let Her Lie." Between 1996 and 2017, Singletary released seven more records, including a couple of "covers-only" efforts and a duet album, American Grandstand, with Rhonda Vincent. [Photo by Cliff from Arlington, Virginia, USA (CC BY 2.0)], via Wikimedia Commons]
---
Lovebug Starski, 57
Pioneering rapper — died February 2018
According to his Wikipedia entry, Lovebug Starski "could" be the first person to use the term "hip hop." Whether that's true or not, no one doubts Starski's early involvement in the genre, rapping over the music he played DJing around the Bronx. He released a single, "Positive Life," in 1981, and released a full-length LP, House Rocker, in 1986. [Photo by Majikonline (CC BY-SA 4), from Wikimedia Commons]
---
Bob Dorough, 94
Bebop jazz pianist, vocalist, and composer — died 4/23/18
While perhaps under-appreciated for his vocalese ability and innovative music and recordings, Bob Dorough influenced, inspired, and indeed taught a generation of American children through his contributions to the Schoolhouse Rock! videos that aired on ABC in the '70s and '80s. Dorough composed and performed on many of the recordings, including "Three Is A Magic Number," "Conjunction Junction," "My Hero, Zero," and "Lolly, Lolly, Lolly, Get Your Adverbs Here." But Dorough got the Schoolhouse Rock! gig as he was a legend in jazz circles, which started with his stints in New York City and Paris playing the club circuit, and with his first recording, Devil May Care, released in 1956. Though his releases were sporadic, he managed to release over 20 albums between 1956 and 2015, when the Bob Dorough Trio released But for Now when the performer was in his nineties.
---
Scott Hutchinson, 36
Singer, guitarist, songwriter for Frightened Rabbit — died 5/10/18
Born in Selkirk, Scotland, Scott Hutchinson started a band with his brother Grant and friend Billy Kennedy in 2004, and soon after forming, released a well-received indie rock album called Sing The Greys. Naming themselves Frightened Rabbit, a nickname Hutchinson's mother had given him given his shy nature as a child, the band's third album, 2010's The Winter Of Mixed Drinks, saw the group expand to a quintet and expand their audience as its critical and popular appeal grew. In all, Frightened Rabbit released five studio albums, and Hutchinson also released a solo effort, Owl John, and another with his "indie supergroup," Mastersystem. Hutchinson's depression was not exactly a secret, it infiltrated his lyrics and music, and when he disappeared in Scotland soon after returning from a tour of North America and the UK, his bandmates sent messages on social media asking for anyone with knowledge of his whereabouts. His body was found two days after his disappearance, and the band released a statement stating that Hutchinson's "absence will always be felt but he leaves a legacy of hope, kindness and colour that will forever be remembered and shared." Photo by Jester Jay Goldman (CC BY-SA 2.0) via Wikimedia Commons.
---
Randy Scruggs, 64
Country songwriter, guitarist, and producer — died 4/17/18 after a short illness
The middle son of the country legend Earl Scruggs, Randy Scruggs worked with a host of artists in a career that twice earned him "Musician of the Year" at the Country Music Association Awards (1999, 2003) as well as four Grammy Awards — all for best Country instrumental, in 1990, 1999, 2002, and 2005. His solo album, 1998's Crown of Jewels, featured Scruggs as a producer, arranger, and songwriter as much as a performer (he plays on every track), featuring notable artists like Emmylou Harris, Joan Osborne, Iris Dement, Travis Tritt, and Bruce Hornsby.
---
Ahmed Janka Nabay, 54
Bubu music pioneer — died 4/2/18 of a stomach ailment
A musician from Sierra Leone, a country in West Africa, Janka Nabay was the "King of bubu," an ancient folk style of music from his country that features as many as 20 musicians blowing into bamboo pipes of various sizes. Nabay was not only a star as a musician in his native country, he became a political force, which eventually necessitated his fleeing to the US and landing in Philadelphia, PA. He ended up in New York City a decade later and formed The Bubu Gang, eventually inking a deal with David Byrne's Luaka Bop label, on which he released En Yay Sah (2012) and Build Music (2017). He died in his native Sierra Leone, when visiting for the first time in 15 years.
---
Cecil Taylor, 89
Pianist, poet, free jazz pioneer — died 4/5/18 in his home
A truly distinctive voice on piano, Cecil Taylor was a free jazz composer, performer, and improvisationist whose approach to the instrument often had people likening his style to playing a set of "88 tuned drums." Starting his solo career in the '50s, Taylor's unconventional approach often had him swimming upstream as he waited for music critics and listeners to catch up to the sounds he was making. His career hit a groove in the '70s, which included a performance in Jimmy Carter's White House, and Taylor released an impressive number of albums over a career that stretched from 1956 to 2010.
---
Charles Neville, 79
Saxophone player best known as being part of The Neville Brothers — died 4/26/18 of pancreatic cancer
Known as "Charlie the horn man," Charles' saxophone playing helped earn The Neville Brothers a Grammy Award in 1989 for best pop instrumental performance ("Healing Chant").
[Photo by robbiesaurus (CC BY-SA 2.0) via Wikimedia Commons.]
---
Hugh McDowell, 65
ELO Cellist — died 11/6/18 of cancer
Hugh McDowell joined ELO in 1972 at the age of 19 years old, playing on classic ELO albums Eldorado and Out of the Blue (among others) until Jeff Lynne removed strings from the band's lineup.
---
Danny Kirwan, 68
Guitarist, singer, songwriter, notably with Fleetwood Mac — died 6/8/18 after battling pneumonia
Danny Kirwan was part of the revolving lineup of the blues-era Fleetwood Mac that preceded the Buckingham/Nicks pop era — he was in the band between 1968-1972 — recording on Bare Trees and Future Games among other albums. He released three solo albums after leaving the band and contributed on other releases before falling on hard times.
---
Scott English, 81
Songwriter, singer, arranger, producer — died 11/16/18 due to complications of hip surgery
Brooklyn-born Scott English has a list of recording and production credits that includes producing Thin Lizzy's 1971 debut. He also co-wrote the song "Brandy," which itself became a hit in the UK and the US before Barry Manilow transformed it to "Mandy" and scored his first #1 single in 1975.
---
Francis Lai, 86
Composer, noted for film scores — died 11/7/18 (no cause of death reported)
Francis Lai composed music for more than 100 films, including A Man and a Woman and Love Story, for which he won an Academy Award.
---
Hardy Fox, 73
Co-founder, primary composer for The Residents — died 11/30/18 (of brain cancer?)
The Residents, an avant-garde musical "art collective," has released over 60 albums, embarked on seven world tours, scored multiple films, focused on multimedia presentations, and has kept its members' identities anonymous since its inception in 1965. Hardy Fox co-founded and composed for the group, and also recorded as a solo artist under various names (including Charles Bobuck, Combo de Mechanico, Sonido de la Noche, Chuck, and TAR).
---
Tony Joe White, 75
Country bluesman, singer, songwriter — died 11/24/18 of a heart attack
Tony Joe White was best known for his 1969 hit "Polk Salad Annie" and "Rainy Night in Georgia," made popular by Brook Benton in 1970. He also wrote the Tina Turner hits "Steamy Windows" and "Undercover Agent for the Blues."
---
Oli Herbert, 44
Guitarist for All That Remains — died 11/17/18 by drowning (still under investigation)
All That Remains, founded in 1998 by guitarist Oli Herbert and singer Phil Labonte (Shadows Fall), has released 10 albums of "melodically infused hardcore death metal" (AllMusic). [Photo by Stefan Brending.]
---
Carol Hall, 82
Composer and lyricist — died 11/11/18 after living with dementia (logopenic primary progressive aphasia) for years
Carol Hall, best-known for composing music and lyrics for The Best Little Whorehouse in Texas, also wrote lyrics to hit songs, composed music for Sesame Street, and contributed to 1972's Free to Be… You and Me.
---
Charles Aznavour, 94
Singer, lyricist — died 11/1/18 of natural causes
Charles Aznavour was a French-Armenian singer, known as "France's Frank Sinatra." In a career that spanned seven decades, Aznavour wrote/co-wrote more than 1,000 songs and recorded over 1,200.
---
Chas Hodges, 74
Singer, multi-instrumentalist, songwriter — died 9/22/18 of pneumonia
A professional musician by the age of 16, Chas (Charles) Hodges was the lead vocalist for the British novelty duo, Chas and Dave, who released over two dozen albums since 1975. Hodges list of collaborations is enormous, and The Guardian dubbed Hodges "one of the most significant English folk musicians."
---
Conway Savage, 58
Piano, organ, vocals — died 9/2/18 after battling a brain tumor
Australian Conway Savage was a member of Nick Cave and The Bad Seeds since 1990, and he also released three solo albums and collaborated with multiple other artists, including Suzie Higgie, Amanda Fox, and Robert Tickner.
---
Tony Camillo, 90
Record producer, arranger — died 8/28/18 (no cause of death reported)
Tony Camillo worked with the likes of Dionne Warwick, Eric Carmen, The Stylistics, Dazz Band, Millie Jackson, Chambers Brothers, Peaches & Herb, Sha Na Na, Grand Funk Railroad, Stevie Wonder, The 5th Dimension, Martha Reeves, The Supremes, Parliament, and Tommy James, with his most notable effort being a co-production credit on Gladys Knight & the Pips' #1 hit, "Midnight Train to Georgia" in 1973.
---
DJ Ready Red, 53
DJ, producer, member of the Geto Boys — died 8/24/18 of a heart attack (?)
DJ Ready Red (born Collins Leysath) was the first DJ and producer of the Geto Boys (AKA Ghetto Boys), a rap group from Houston, Texas, that emerged in the '90s and was ranked No. 10 on About.com's list of the "25 Best Rap Groups of All-Time."
---
Buell Neidlinger, 82
Cellist, double bassist — died 3/16/18 at his home
Born in New York City, Buell Neidlinger worked with a number of pop and jazz performers, including pianist Cecil Taylor.
---
Brandon Jenkins, 48
Singer/songwriter — died 3/2/18 of complications from heart surgery
Part of the Red Dirt music genre, Brandon Jenkins wrote, recorded, and collaborated with a wide range of country and western artists in addition to being known as a philanthropist and supporter of the Red Dirt Relief Fund.
---
Nancy Wilson, 81
Jazz singer — died 12/13/18
Nancy Wilson released albums from the early '50s into this decade recording more than 70 albums and winning three Grammy Awards: Best Rhythm & Blues Recording for "How Glad I Am" (1965), Best Jazz Vocal Album for R.S.V.P. (Rare Songs, Very Personal) (2005), and Best Jazz Vocal Album for Turned to Blue (2007).
---
Mike "Beard Guy" Taylor
Keyboardist for Walk Off The Earth — died 12/30/18 of natural causes
Formed in 2006, Burlington, Ontario, Canada's Walk Off The Earth first gained notoriety when their video cover of Gotye's "Somebody That I Used to Know" blew up in 2012 (it has over 185 million views on YouTube). Mike Taylor is credited by the band as playing piano, keyboards, organ, vocals, xylophone, glockenspiel, melodica, trumpet, didgeridoo, accordion, kazoo, euphonium, and slide whistle. I saw them live in concert in Philadelphia last year, they put on a great show and Taylor was an undeniable presence as a musician and showman, leading the crowd in a rousing sing-a-long of Queen's "Bohemian Rhapsody."
---
Urbie Green, 92
Jazz trombonist — died 12/31/18
Urban "Urbie" Green began playing trombone at the age of 12, becoming a professional musician at 15, ultimately touring with Woody Herman, Gene Krupa, Jan Savitt, and Frankie Carle, among others. Green is featured on over 250 recordings and released more than 20 albums dating back to 1953. Green was inducted into the Alabama Jazz Hall of Fame in 1995. [Photo: Laura Kolb, Satellite Beach, FL (CC BY 2.0) via Wikimedia Commons.]
Images sourced from Shutterstock, Getty Images, Wikipedia commons, or from album cover art.
Information sourced from various outlets online, including AllMusic and Wikipedia.
---
A musician, writer, and marketer, Andre Calilhanna manages and edits the Disc Makers and BookBaby Blogs. Email Andre at andre@discmakers.com.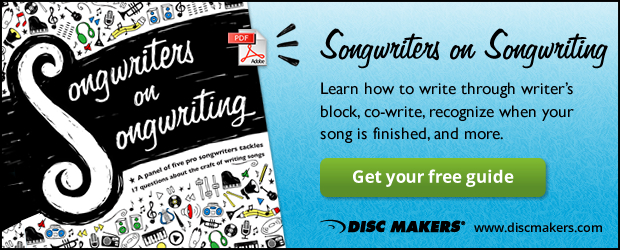 Related Posts
Musicians who died in 2017
27 music icons and musicians who died in 2016
26 Notable Musicians Who Died in 2015
12 musicians who died in 2014
25 notable musicians who died in 2013