Not everyone wants to play marathon gigs, but a deep love of music and a desire to share it can make this a great way to get paid for doing what you love.
I'm a solo acoustic performer: guitar, vocals, harmonica, and harmonizer/looper. I have played with many bands on different instruments, but I've spent the most time performing in this is the configuration. I make most of my money playing covers at bars, restaurants, private parties, corporate events, weddings, and weird gigs like pig roasts in cemeteries (true story). This is not the musical path I started down, but I've always enjoyed playing other people's songs – especially the classic rock and pop I grew up with – so it's a viable alternative to working behind a desk for 40 hours a week.
This path is not for everybody. Being background music is not glamorous. Often you are relegated to a low social status and asked to load in and leave through the back door and/or kitchen. One major distinction between this work and performing original music is the length of time you typically play. Most original music performers play a maximum of two hours (U2 and Springsteen notwithstanding). A standard covers gig can last three to four hours or longer. In the summertime, I will often play 10 of these gigs in a single week. Here's some wisdom I've gleaned from playing these kinds of marathon gigs.
Stay hydrated
Playing for four hours is intense. Even if you're sitting down, it requires a lot of energy. If you're a singer or playing outside (and even if you're neither of those things), drink lots of water. The Indian practice of Ayurveda suggests drinking warm or room temperature water without ice as it puts less stress on your system, and I'd be inclined to agree. As a singer, cold water will contract your vocal cords which is not good; you want your vocal muscles as loose and flexible as possible. It's extremely important for singers to hydrate at least an hour before a performance, and it often takes more than just a cup to get there. Sipping it slowly over a longer period of time is better than gulping, and have plenty of water on hand for the length of the gig. Coffee, alcohol, and most teas will dry out your vocal cords. Water is better.
Warm up
These gigs are marathons. You need to take care of your vocal instrument and your hands. Always, always, always warm up your voice. If you don't have any idea how to do this, take a couple of voice lessons with a qualified vocal teacher who will give you some solid warm up exercises. Doing this has really increased my power and vocal flexibility, and has kept me in tip top shape singing up to 40 hours in one week. If you have a two hour drive to the gig, warm up in the car. Make sure you allow 5-10 minutes before the gig to stretch your back, shoulders, and arms. It should go without saying that you should do your best to stay healthy, not drink too much, get as much rest as possible, try to exercise, etc. But warming up will keep your voice healthy and strong and your arms from falling off.
Also, I recommend not going full blast on the first set. You are running a marathon, not a sprint. The rule of thumb for pro baseball players is to exert 85% effort; more than that, they will hurt themselves over 162 games; less than that, they may lose the game they're playing. That applies to anyone playing these kinds of gigs. You want to give it your all, but you also have to pace yourself. Warm up singing with some easy songs, but don't phone it in! The first set is important for setting a tone for the night and often places have their largest crowds around dinner time (when you might be getting started). But give yourself a couple of tunes to build up to those high notes and fancy licks.
Take requests
I always find it surprising when people come up to me after I play their requests and say, "Thank you so much for doing that, the last guy who played here wouldn't play any requests." To me, one of the purposes of doing these kinds of gigs where "you" are not necessarily the focus of the occasion is to play songs that people want to hear. I know we are all grand artists with vision, waiting to be discovered. But would it kill you to learn "Brown-Eyed Girl" or "Wagon Wheel" so that somebody trying to unwind after a tough work week might get three minutes of happiness? The rewards in audience appreciation and tips can be worth it. I was once tipped $100 for playing "The Wreck of the Edmund Fitzgerald," and I know performers who have been tipped even more for one song.
Having a large and varied repertoire with lots of songs that people know will make you quite popular and make your listeners in these environments happy. And don't worry about having to remember them in your head – that's what an iPad is for! There are a number of great apps like OnSong that can store chord charts and lyrics. Don't worry about not knowing all the popular songs right off the bat if you are just getting started in this field of cover/background music. What I did when I first got started was to write down all the songs I didn't know that people requested (making sure they saw me writing it down) and then learning them for the next time I played that particular venue. People really appreciate that. A group of guys at a local pub here in Montgomery County, PA still talk to this day about how I learned Traffic's "Low Spark of High-Heeled Boys" for them… 10 years ago!
Playing the songs people want to hear is one part of what it's all about, even on the big-league level. The reasons this keeps you sane and surviving are manyfold: it's fun to play a song people like and watch them dance and cavort about; if people have a great experience at your gig, they'll come back again; if there are people at your gigs, clubs will book you again. Everybody wins!
Play what you want to play
On the flip side of what I just said, nobody wants to hear all the old and new favorites all night long every night. You would also be surprised how many performers in this particular line of work play the same songs as all the other performers. I highly recommend checking out the work of Tom Jackson at onstagesuccess.com. Tom is a live music producer whose ability to transform a lackluster performance into something compelling to watch is truly magical. One of Tom's tools is what he calls a "set graph," structuring your set in such a way that you are changing up the kind of energy you are putting on the audience. The basic concept is not to get repetitive; don't keep repeating the same kind of moment all night long, be it high-energy, low-energy, or middle-energy. To extend that into the cover song realm, if you just play the same old songs everybody knows (even if they love them), the majority of the crowd will get bored. I try to hit that target of "Oh man! I love that song but I haven't heard it in years" or "Nobody plays that song!" Generally speaking, you will play the music that you personally love with more depth and feeling than a song that you are lukewarm about that, and the audience will take notice.
If there is a particular artist you love, learn a significant number of their songs – like 10 or more. That way if you strike some resonance with one of their superfans, you can win them over with your superior knowledge of their favorite artist. My in-depth knowledge of Bruce Springsteen, for example, has helped get me tons of gigs around the Philly/New Jersey area. I even played two nights at Xfinity Live across the street from Citizens Bank Park "opening" for Bruce and the band who were playing at the ballpark, strictly because of my Bruce knowledge. I happen to love the Boss, so these kinds of gigs are fun. But this has also happened to me with the Kinks, David Bowie, and the Beatles.
In short, playing what you want to play will keep you sane. Sometimes you'll be playing to an empty room or a situation where no one is clapping or cares. Playing the music you love, including original tunes, will help pull you through the darker, less populated moments of the gig. And often, people listen more when it's less crowded. I find that audiences who have stuck around for a couple sets can be often very intrigued when they learn you also write originals. Obviously this is not true in every situation, but if people are listening I find it to be more true than not. So, learn as many songs as you can by your favorite artists and have originals ready to go! One request you'll encounter: "Play your favorite song!" Having an answer to that will impress people.
Give yourself credit for doing it
These kinds of gigs can pay the bills, but they can be thankless. Often you are the first to arrive and the last to leave, precluding any type of audience post-gig interaction. Often you were background music and people were too drunk, busy, or wrapped up in each other to notice. Give yourself credit for showing up and doing your best! One mental trick I use is to practice an attitude of gratitude, making a list of five things I'm grateful for.
1. Someone paid me to play music.
2. I sounded great in the second set.
3. I have a cookie in the car.
4. That hot woman smiled at me as she left.
5. I just played for four hours and didn't lose my voice.
It's amazing how this can help your mental game. I recommend a book called The Inner Game of Music to anyone serious about a career in performance. Like Yogi Berra said, "90% of the game is half mental."
Not everybody wants to or should pursue the path of marathon gigging. But for those with a deep love of music and a desire to share that with people, it can be a great way to get paid for doing what you love and might already be doing in your bedroom/living room. As with anything, your skill and commitment will pay off over time. The experiences you'll encounter will be humbling, strange, maddening, and hilarious, but you will also have better stories to tell than most people you'll ever meet.
Image by Christian Bertrand via ShutterStock.com.
Chris Huff has been a professional singer, multi-instrumentalist, songwriter, and producer for over 20 years. He has worked as a sideman with Peter Yarrow (Peter, Paul, and Mary), Echo and the Bunnymen, Chuck Hammer (David Bowie, Lou Reed), and Tom Kitt (Broadway composer of Next To Normal). Chris also wrote liner notes for David Bowie's Live And Well CD, and has two full-length albums of original music available on iTunes.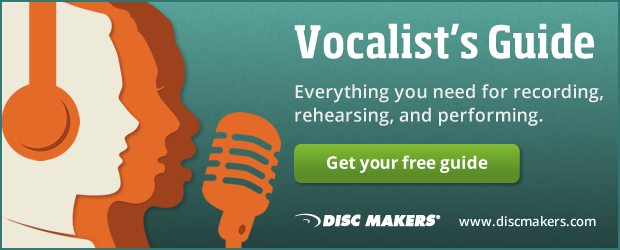 Related Posts
How to survive as a solo cover musician
8 Ways to Improve Your Vocal Health
Vocal exercises – Vocal warm ups for singing to connect breath, vibration, and resonance
Yoga for musicians
Singing tips for vocalists in any genre