Sometimes "useful" is better than "precise," though it is helpful to know what the differences are between technical terms in the recording studio –even if you do misuse terms like loudness, volume and gain on a regular basis.

The terms loudness, volume and gain do not, technically, mean the same thing. Now, before you techies start yelling, "Of course they don't!" let me explain why I began with that statement.
People often use these terms interchangeably. And you know what? It isn't always a bad thing to be imprecise with the lingo – not if it can still be useful.
Stay with me.
I often complain that the audio world is largely made up of obscure-sounding terms and jargon that don't really seem to describe the things they are talking about. Or they have super technical-sounding definitions that confound the senses. It seems like audio-speak is a language all its own.
Language is a funny thing. Sometimes a word is used incorrectly (or imprecisely) for so long that it just becomes THE word that people understand, regardless of its incorrectness. Here is a non-audio example.
Weight vs. mass
The word "weight" is not technically the right word to describe how heavy we are. In fact it's totally wrong. What we really mean when we ask "How much do you weigh?" is "How much mass do you have?" Mass is the thing that is measured in pounds/kilograms, not weight. No sir. Weight is a force (the force of gravity on an object) measured in something called a "Newton." (You can read more about that here).
But we would sound silly – and it would be confusing – if we were to ask someone "how much mass do you have?" We are much more likely to be understood if we ask about weight. And more importantly, it is more useful, even if it is not technically correct.
I thought this article was about volume and loudness!
Okay, okay. I was just using the weight and mass thing as an example of useful language versus precise (or scientifically correct) language. The same thing is sort of true with the terms level, loudness, volume and gain in audio recording. Heck, I work in the audio world and I still had to look up the exact definition of "gain" (in the book Mastering Audio – The Art and The Science, by Bob Katz). That's how useful the term is to me on a daily basis (i.e. not very).
But before I go totally off the rails here, let me say that it IS useful to know that these terms are not really interchangeable. We'll see why in a bit. For now, here are the definitions of those three terms:
Volume: From Merriam-Webster, volume is "the degree of loudness or the intensity of a sound." We usually use the term in reference to a control knob or slider (for a TV, radio, stereo, etc.). For example, we might say, "That's really loud; can you turn the volume down?" The term is totally imprecise and varies from person to person.
Loudness: "Used specifically and precisely for the perceptual level created inside the listener's brain," (from Mastering Audio). As the term suggests, it means "how loud something sounds to you." Again, this is subjective. It also depends on several factors such as frequency and duration of the sound, as well as what kind of sound it is. So it's not easy to quantify on a meter. Probably the key word in Katz's definition is "level," which basically means how intense something is.
The term "level" can mean almost anything. Because of that, Katz says to be careful when using the term. You need to combine it with what kind of measurement you're referring to. For example, one common way to measure levels is sound pressure level (SPL). If we measure things with an SPL meter, we can actually start to quantify intensity of loudness. HOWEVER, Katz warns that it is wrong to say something like "95 decibels SPL loud" because loudness refers to a person's perception and SPL only measures intensity. Sigh. See how confusing this is getting?
For our purposes – when recording a voice, for example – let's just say level refers to whether you recorded that voice loud enough. For example, if the resulting wave form is too small – it won't play back loud enough – you probably recorded at too low a level. How do you get more (or less) level in your recording? I'm glad you asked. That brings us to…
Gain: If you've ever twiddled a knob on a mixing board or a guitar amplifier, you probably noticed a knob labeled "gain." And the more precise we are in defining it, the less useful it will be to most people. (What?) Here is what I mean: Gain doesn't actually have its own measurement. It is wrong to say you have a certain gain level, for instance
So what the heck does it mean?
"Gain is a measure of the ability of a two port circuit (often an amplifier) to increase the power or amplitude of a signal from the input to the output port by adding energy converted from some power supply to the signal." (Wikipedia). Here's the formula: Gain = 10 x log (Power out/Power in).
I did warn you. Now to translate: Gain is how much you turn something up or down. Note how the imprecise language is actually more useful (to my mind anyway). If something has a certain loudness, and we add 10 decibels (dB) MORE to it, then it will be 10 dB louder. Is loud the RIGHT word? Probably not. But does it make SENSE. Absolutely! At least it does to me. Who's with me?
Now get ready for an unadvertised 4th term – "amplification." You could argue that it means the same thing as gain. In fact, Katz's definition of gain starts out "GAIN or AMPLIFICATION … " For our purposes (and because a lot of audio software uses the term "amplification" here), let's define it as how much you turn up or turn down the wave form in audio software.
Since the audio world moved to computers where we can actually see the audio on a screen, it is now useful to relate how big or tall a wave form is to how loud it is. If we want to make the waves get bigger or smaller (which will usually result in them having more or less volume), we will use the "Amplify" effect/control in Audacity software, or "Amplitude" in Adobe Audition.
How is this useful to me?
Now that you have learned some different definitions for things that often seem like they mean the same thing, allow me to point out why it might be useful to understand the differences here. It trips people up a lot when they first start recording.
Let's say you made a recording with your new mic, but you can't hear it very well when you play it back.
What are your options? You might say "turn it up." But I would reply, "turn WHAT up?" You have at least two choices: turn up your speaker volume, or apply amplification to your wave forms using the software (turn up your waves).
Turning up the speakers doesn't affect your recording at all. What if you didn't get the input level loud enough? One big problem with just turning up your speakers is that anybody else listening to the same audio later, on a different system may not be able to turn up their speakers as high as you did. It may not be audible at all. If you expect anyone else to listen to the audio file later, you need to change the wave form to increase the volume.
So the very next thing I would ask you is how big your wave forms are in their track in the audio software.
If they are just little squiggly things all bunched up near the center line (see Figure 1), then what you have is an amplitude problem (the wave forms are too small), not a volume problem. Your input level was not high enough when you recorded. Most likely, that recording will need to be done again. Why?
Because the only other way to make the wave forms bigger (once they are recorded) is to turn them up in the software using an amplification control. And if your signal (voice, or guitar or whatever) was recorded at too low a level, you'll have to turn it up a LOT. And guess what else lurks down around the area with your tiny wave forms? Noise, that's what! And if you crank the amplification up so you can hear your voice, you will also turn up the noise, by a lot, and your voice will sound dirty and hissy (not technical terms, probably).
If you do need to start over and record again, adjust the "gain" control on your interface to amplify your voice as it is being recorded, so that the wave forms are fairly large, with the loudest (highest amplitude) wave coming pretty close to the edge of the track (see Figure 2). That way, you'll be in the ballpark with your loudness, and folks hearing it on other systems will likely be able to hear it just fine.
See? I didn't need to get all techie with the terms. Hopefully they make sense in context. Does it matter if we say level or volume or "turn it up?" Not really. But it does help to know WHAT we are turning up and how.
One of the main goals of Home Brew Audio is to cut through the jargon and explain what things mean in language that regular, non-audio-engineering-geek humans can understand. Our goal is not to turn folks into engineers. It's to give them useful information to help them make better recordings. And as cringe-worthy is this may sound to the purists out there, sometimes useful is better than precise!
Ken Theriot is a singer, guitarist, and recording enthusiast who runs the Home Brew Audio blog, whose mission is to demystify audio recording for all the regular people out there who thought home recording was limited to the realm of tech geeks and audio engineers with lots of school and tons of expensive gear.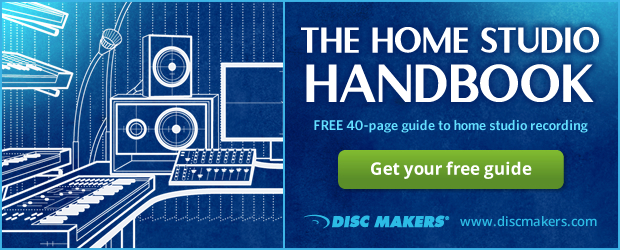 Read More
Home studio posts – recording tips for producers, engineers, and musicians
The four essential elements of EQ and your audio mix
Music business terminology
Home Studio Recording Tips From a Pro Studio
Home recording tip: save samples to speed up noise reduction