The list of notable musicians who died in 2020 is expansive, with Coronavirus and gun violence making unsettling contributions. A number of masters, mavericks, upstarts, and icons are now sadly part of the cast of musicians who have played their final note.
As much as I tried to make this a comprehensive tribute, there are doubtless many musicians who were inadvertently overlooked. Please take a moment to share remembrances of anyone who didn't make this list in the comment section as we lock 2020 into the vault of history.
Little Richard, 87
Pianist, singer, songwriter, and music pioneer — died of bone cancer 5/9/20
Richard Wayne Penniman, known around the world as Little Richard, was born in Macon, GA, the third of 12 children. He started playing piano and saxophone in junior high and was only 14 when Sister Rosetta Tharpe invited him to open her show in Macon after hearing him sing. He earned the nickname Little Richard while playing with Buster Brown & His Orchestra in the early '50s, later releasing a half dozen singles on his own which didn't capture his energy and style and failed to capture an audience. Then, during a recording session that wasn't satisfying him, Richard sat at a piano and banged out a raunchy song he had written, with lyrics alluding to gay sex, called "Tutti Frutti." The feel was right, so they cleaned up the lyrics, issued the song in 1955, and scored an instant hit. Between 1956–1957, Richard cemented his reputation as a flamboyant and wild live powerhouse and hitmaker, with the release of songs like "Long Tall Sally," "Rip It Up," "The Girl Can't Help It," "Lucille," and "Jenny Jenny." While Richard did post hits later in his career, and continued to perform into this decade, he never quite reached the heights of his earliest works. Richard's career had its share of twists and turns that included a deep dive into gospel, a tour with the Beatles in Europe just before the band broke internationally, and a substance abuse problem in the late '70s that led to his second renouncement of secular music. His influence is vast, with artists as diverse as Prince, the Rolling Stones, Sam Cooke, and Bob Dylan citing him as an influence. In 1986, he was part of the first batch of inductees into the Rock and Roll Hall of Fame and was inducted to the Songwriters Hall of Fame the same year. In 2013, he announced he was retiring from music and was rarely seen in public in the final years of his life.
---
Eddie Van Halen, 65
Guitar legend, co-founder of Van Halen — died of throat cancer 10/6/20
It's hard to over hyperbolize Eddie Van Halen's effect on rock guitar. Of course, there were innovators before and after, but the incendiary solos, massive rock riffs, and never-played-like-this-before tapping technique that Van Halen thrust upon our collective consciousness in the late '70s is a shot still being heard around the world. Van Halen can boast being one of the biggest-selling rock acts of all time, and the band famously has, let's call it, four acts to its career: the David Lee Roth classic era (1972–1985), the Van Hagar era (1985–1996, during which the band's album sales peaked), the Van Halen III era with Gary Cherone (1996–1999), and everything that came after, including a reunion with Roth and the release of Van Halen's 12th album, 2012's A Different Kind Of Truth. Through it all is Van Halen's uncompromising guitar work. Van Halen was renowned for his close ties to his family, specifically his brother Alex, who was often credited as being the bandleader and who played drums for the band from the start. In the later years, Van Halen's son Wolfgang replaced long-time band member Michael Anthony on bass. Van Halen was also renowned for his drinking and his contentious relationships with Roth and Hagar — both of whom have expressed love and admiration for the brilliant guitarist after their respective falling-outs. Van Halen battled health issues, beginning with hip-replacement surgery in 1999, tongue cancer in the early 2000s, drug and alcohol rehab in 2007, and surgery for diverticulitis in 2012. But ultimately, Van Halen will be remembered as a guitarist who reinvented the way the instrument was played.
---
Neil Peart, 67
Drummer and lyricist of Rush — died of glioblastoma (a form of brain cancer) on 1/7/20
Neil Peart is so formative an influence for me as a drummer — and lyricist — that his passing had friends from high school I hadn't spoken to in decades reach out to commiserate with me. I've never tried to articulate what it is about Peart's playing that was so alluring — it just seemed so self-evident. As I've grown older, there's a long list of drummers I can name who do things that seem impossible to me — Steve Gadd, Terry Bozzio, Vinnie Colaiuta, every jazz drummer of note — but that was never true of Peart's playing. It could be technical, it could be extraordinarily difficult to play, it could sometimes be over-the-top, but it always made sense. No matter how complex, I could listen to it once (maybe a few more times than that) and sit at my kit and try to replicate it. It was as accessible as it was difficult to play. I think part of the genius of his playing is tied to how each member of Rush was so integral — the drum parts weren't just the backbone of the music, they were an equal musical voice, as powerful and impressive as the others. Before I discovered 2112 in the eighth grade, I was a full-on Kiss fanatic. And then, for my 14th birthday, I asked for a stack of albums — every classmate of mine was given a specific title, and there were three Rush albums on the list: Permanent Waves, Moving Pictures, and 2112. I loved them all, but 2112 blew my mind right out of the gate. My first experience jamming with other musicians came a year later. I was a freshman in high school when I packed up my four-piece Gretsch drum kit, complete with rototoms and my trusty China Boy cymbal, and jammed with two sophomores I barely knew. They were blown away that I could play "By-Tor and the Snow Dog" and the entire first side of 2112, and while I suspect I didn't come close to perfection, I can still remember the thrill of playing those songs — no one bothered trying to sing — with any degree of competence. Peart might have been untouchable, but he played the drum parts we ALL wanted to play, hence, his being the most air-drummed drummer in history. My steering wheel still gets a workout when I'm driving with a Rush song on. As my musical horizons expanded, my interest in the band flagged around the Power Windows album, not because of the synths so much as I thought they got a little too metronomic. Automatonic. Particularly Peart. It was still impressive, but no longer so compelling to me. So, what a testament to him as an artist on a perpetual quest to be better that he chose to study jazz drumming at a time when he was considered one of the greatest rock drummers ever. He wanted more feel, less automaton. He was a master on an endless quest, and Rush's music was the better for it. I saw them, my eight-year-old son in tow, on the Clockwork Angles tour in 2012 in Philadelphia. That album is excellent, and the band truly sounded better than ever. That's why, as much as it signaled the end of an era, I totally understood why Peart decided it was time to stop touring in 2015. He couldn't bear not being able to perform at his high-water mark. And, true to form, Peart kept his diagnosis of glioblastoma private, fighting for three and a half years before it claimed him in January. Peart is one of those artists who deserves all the accolades and superlatives assigned to him. He was a humble maestro who influenced generations of drummers. Rest in peace, professor.
---
McCoy Tyner, 81
Jazz pianist, composer, and bandleader — died in his home on 3/6/20
McCoy Tyner is heralded as one of the most influential pianists in jazz. Tyner's percussive style, which featured a heavy left hand, is a defining characteristic honed over a 50-year career, which largely began with his time playing with John Coltrane. A Philadelphia native, Tyner was playing professionally by the age of 16, aided by a thriving jazz scene in his hometown in the mid-'50s. Coltrane, also from Philadelphia, had been playing with Miles Davis, but had returned home, and the two struck up a personal friendship and musical connection. When Coltrane formed his own quartet in 1960, he recruited Tyner, who played with him for five years, performing on over two dozen Coltrane releases, including My Favorite Things and A Love Supreme. As a bandleader, Tyner released 75 albums between 1962–2009. He won five Grammys, two for "Best Jazz Instrumental Album" (Blues for Coltrane, 1988 and Illuminations, 2004), two for "Best Large Jazz Ensemble Album" (The Turning Point, 1992 and Journey 1995), and "Best Jazz Instrumental Performance" (Illuminations, 2004). Tyner was named a National Endowment for the Arts Jazz Master in 2002.
---
Bill Withers, 81
Singer-songwriter and musician — died from heart complications on 3/30/20
Born on the 4th of July, 1938, Bill Withers turned his attention to music and songwriting after spending nine years in the US Navy. Working as an aircraft assembler in Los Angeles while issuing demos and honing his songwriting skills, he caught the attention of Sussex Records, which released his first album, Just As I Am, in 1971. The album included the enduring "Ain't No Sunshine" and "Grandma's Hands," with "Ain't No Sunshine" earning Withers a Grammy Award for "Best R&B Song" in 1972. His follow-up, 1972's Still Bill, included gold-single earners "Lean on Me" and "Use Me." "Lovely Day," off 1977's Menagerie was another hit, notable for its sustained note at the end of the song which, at 18 seconds, is one of the longest ever recorded on an American pop song. Withers won a second "Best R&B Song" Grammy for "Just the Two of Us" in 1981, a collaboration with Grover Washington, Jr. "Lean On Me," remarkably, earned another Grammy for "Best R&B Song" in 1987 for Club Nuveau's cover. Withers' last album was 1985's Watching You Watching Me. He retired from the music industry to pursue other interests, and was inducted into the Songwriters Hall of Fame in 2005 and the Rock and Roll Hall of Fame in 2015.
---
Kenny Rogers, 81
Singer, songwriter, musician, actor, record producer, and entrepreneur — died of natural causes on 3/20/20
Before Kenny Rogers was the Country superstar behind hits like "The Gambler" and "She Believes in Me," he had kicked around in various bands in his native Texas (and Las Vegas) scenes for the better part of a decade before scoring a hit with the First Edition titled "Just Dropped In (To See What Condition My Condition Was In)" in 1967. That band lasted another couple of years before dissolving, and it took Rogers a few years to land on a sound and image that was forever cemented through his music and acting career in the '70s and '80s. Rogers scored five straight #1 country singles between 1978–1980, "Love or Something Like It," "The Gambler," "She Believes in Me," "You Decorated My Life," and "Coward of the County," and went on to record a series of hit duets with Dottie West, Kim Carnes, Sheena Easton, and Dolly Parton, with whom he hit #1 on the pop and country charts in 1983 with "Islands in the Stream." Rogers continued to record and perform in the years after that, was inducted into the Country Music Hall of Fame in 2013, and played his final show of his farewell tour in 2017.
---
John Prine, 73
Country and folk singer/songwriter, guitarist — died of complications of the Coronavirus on 4/7/20
Heralded as one of America's greatest songwriters, gravel-voiced John Prine got his start after catching the attention of Kris Kristofferson in 1970. Prine, who had served as a mechanic in Germany during the Vietnam War, was quickly signed to Atlantic Records and released his first album in 1971. The self-titled album contained the song "Sam Stone," which tells the story of a drug-addicted veteran of the Vietnam War, and "Angel From Montgomery," which has been recorded by over 30 artists, including three times by Bonnie Raitt. Prine has three Grammys, including a "Lifetime Achievement" award given in 2020. He was inducted into the Nashville Songwriters Hall of Fame in 2005 and was named the American Music Association's "Artist of the Year" in 2017. In the early '80s, Prine started his own record label, Oh Boy Records, which issued its first release, Aimless Love in 1984 and marked a new era for Prine. While Prine never scored a major hit, his music was recorded by a long list of iconic artists, including Johnny Cash, the Everly Brothers, Bonnie Raitt, Kris Kristofferson, Joan Baez, George Strait, Bette Midler, Dwight Yoakam, and Paul Westerberg. Prine's last release, 2018's The Tree of Forgiveness, rose to #5 on Billboard's Top 200 albums chart, his highest-charting album ever, #2 on the Country Albums chart, and #1 on the Folk albums chart.
---
Joseph Shabalala, 78
Founder and leader of Ladysmith Black Mambazo — died of unknown causes (his health deteriorated after 2013 back surgery) on 2/11/20
Bhekizizwe Joseph Siphatimandla Mxoveni Mshengu Bigboy Shabalala, AKA Joseph Shabalala, began leading choral groups in the late '50s, forming the enduring and world-famous Ladysmith Black Mambazo in the early '70s. Ladysmith Black Mambazo gained worldwide attention when Paul Simon included the choir on his 1986 album, Graceland and the ensuing tour, but the group had a large catalog of recorded material before that. Singing isicathamiya, a harmony-focused Zulu style of call-and-response a cappella, the group embarked on a new era after Graceland, releasing over two dozen major-label albums, including three produced by Simon, beginning with 1987's Shaka Zulu, which won a Grammy for "Best Traditional Folk Recording." The group continued to grow its international recognition, touring frequently and performing when Nelson Mandela received his Nobel Peace Prize in 1993 and at Mandela's inauguration as president of South Africa in 1994. Ladysmith Black Mambazo has won three additional Grammys: "Best Traditional World Music Album" (for Raise Your Spirit Higher in 2004), "Best Traditional World Music Album" (for Ilembe in 2007), and "Best World Music Album" (for Live: Singing for Peace Around the World in 2013). Shabalala has 10 children, with four of his sons in the current incarnation of the group. Shabalala announced his retirement from the group in 2014, after undergoing back surgery. [Photo: Svickova, Public domain, via Wikimedia Commons]
---
Peter Green, 73
Blues rock guitarist, singer, and songwriter, founder of Fleetwood Mac — died in his sleep 7/25/20
Before "Rhiannon" and Rumours, there was Peter Green's Fleetwood Mac, founded by Green and drummer Mick Fleetwood. Green, now considered one of the great blues guitarists, was an unknown commodity when he had the daunting task of replacing Eric Clapton in John Mayall's Bluesbreakers in 1966. Fans were skeptical, but it wasn't long before he earned the nickname "The Green God" in response to his exceptional playing. In 1967, Green paired with Fleetwood and guitarist Jeremy Spencer, ultimately enlisting Buesbreakers bassist John McVie, and released the eponymous Fleetwood Mac in 1968. As the band's director, in addition to his exceptional guitar playing, Green penned enduring songs like "Oh Well," "Black Magic Woman, "Man of the World," and "Albatross." He exited Fleetwood Mac in 1970, reportedly due to LSD wreaking havoc with his state-of-mind, eventually being diagnosed with schizophrenia and spending time in psychiatric hospitals undergoing electroconvulsive therapy in the mid-70s. In 1998, Green was among the eight members of Fleetwood Mac (along with Fleetwood, Spencer, McVie, Danny Kirwan, Christine McVie, Lindsey Buckingham, and Stevie Nicks) inducted into the Rock and Roll Hall of Fame in 1998. Green later reemerged, forming the Peter Green Splinter Group, which released nine blues albums between 1997–2004, and touring as Peter Green and Friends in 2009. [Photo: Nick Contador, CC BY-SA 4.0, via Wikimedia Commons]
---
Frederick "Toots" Hibbert, 77
Jamaican singer, songwriter, lead vocalist for Toots and the Maytals — died after being hospitalized with COVID-19 symptoms on 9/11/20
Frederick Nathaniel "Toots" Hibbert stands as one of Jamaica's most prominent music pioneers, not only helping to expand the island's musical export, but helping to name the style of music known as "reggae." Learning to sing in church as a young boy, Hibbert joined Nathaniel "Jerry" Matthias and Henry "Raleigh" Gordon to form a vocal trio in 1961 — initially called the Vikings but changed to The Maytals soon after. The group released its first album, Never Grow Old, in 1963. As the group's popularity in Jamaica increased, Hibbert, who cited Elvis Presley, Mahalia Jackson, James Brown, and Otis Redding among his influences, was handed a jail sentence in 1966 for marijuana possession and served 18 months in prison. When he was released, the ska era during which The Maytals had flourished shifted to rocksteady, and with "Do The Reggay," released in 1968, The Maytals gave a name to the burgeoning sound that came on its heels. The Maytals later found success in the UK with songs like "Pressure Drop" and "Monkey Man," and continued recording and performing through the late '80s before slowing for a decade. In 2004, Toots made a major comeback with True Love, an album that featured older Maytals tracks re-recorded by artists including Eric Clapton, No Doubt, Willie Nelson, Bonnie Raitt, Keith Richards, and the Roots. That album took the Grammy Award for "Best Reggae Album."
---
Tommy DeVito, 92
Singer, musician, member of the Four Seasons — died of Coronavirus on 9/21/20
Tommy DeVito, one of the founding members the Four Seasons, played lead guitar and sang baritone with the New Jersey group that released a string of hits in the '60s and served as the inspirations for the Broadway musical Jersey Boys. In 1962, singers Frankie Valli, Bob Gaudio, and Nick Massi joined DeVito, releasing their debut album, Sherry & 11 Others, which launched three #1 singles. As DeVito told the Las Vegas Sun, "We went from making $1,000 a week to $1,000 a day." The Four Seasons matched the Beach Boys for record sales in the US between 1962–1964 and hit the Top 10 13 times between 1962–1967 with songs like "Sherry," "Big Girls Don't Cry," "Walk Like a Man," "Candy Girl," "Dawn," "Rag Doll," and "Let's Hang On." In 1970, DeVito quit the group, claiming he was tired of touring. In truth, he had accrued gambling and tax debts that Valli and Gaudio absorbed in exchange for buying him out of the group. The Four Seasons then signed to Motown and continued to release and perform under a variety of names and incarnations. Friends with actor Joe Pesci, DeVito worked as a card dealer in Las Vegas after leaving the group and served as an assistant on the film GoodFellas — Pesci even had his character named after DeVito — which was released in 1990, the same year the Four Seasons were inducted into the Rock and Roll Hall of Fame.
---
Charley Pride, 86
Country singer and guitarist — died of complications of the Coronavirus on 12/12/20
A music lover from an early age, Charley Pride staged a professional baseball career before his music career took off, playing on Negro League and minor league teams before and after his military service. He also pursued music, performing before baseball games when he played for the East Helena Smelterites in Montana. While still playing baseball, Pride played in local acts and recorded demos before being discovered by Chet Atkins. Pride's third single release, "Just Between You And Me," really launched his career, hitting #9 on the Hot Country Songs chart in 1967 and earning him a Grammy nomination. After that, Pride went on to sell more than 70 million records, had 36 #1 country singles, 12 gold albums, and, for a time, was second only to Elvis as RCA's biggest selling act. Pride was in his peak for almost 20 years, with his biggest successes coming between 1966–1983. Pride was one of only three African-American members of the Grand Ole Opry and was inducted into the Country Music Hall of Fame in 2000. Among his most popular songs are "Kiss an Angel Good Mornin'," "Is Anybody Goin' to San Antone," "All I Have To Offer You Is Me," and "(I'm So) Afraid Of Losing You." [Photo: GREG MATHISON, Public domain, via Wikimedia Commons]
---
Vera Lynn, 103
Singer, songwriter — died 6/18/20
Roger Waters initially wanted Vera Lynn's song, "We'll Meet Again," to open The Wall, and I can't be the only one who recognized her name by the reference in the album's song, "Vera." Lynn, a British singer and dame with a 96-year career in the music industry, was known as the "Forces' Sweetheart" during World War II, and she performed numerous outdoor concerts for the British troops overseas. Songs like "We'll Meet Again," "The White Cliffs of Dover," "A Nightingale Sang in Berkeley Square," and "There'll Always Be an England" were popular during that time, though Lynn's career continued after the war, with "My Son, My Son" becoming a #1 hit in the UK in 1954. In 2009, she earned the distinction of being the oldest living artist to top the UK Album Chart when We'll Meet Again: The Very Best of Vera Lynn was released when she was 92. Eight years later, she hit #3 with the compilation album, Vera Lynn 100, to commemorate her 100th birthday, making her the first performer over 100 to score a Top 10 album. [Photo: Eric Koch / Anefo, CC BY-SA 3.0 NL via Wikimedia Commons]
---
Leslie West
Guitarist, vocalist, songwriter — died 12/22/20
Born in New York City and growing up in New York and New Jersey, Leslie Weinstein (AKA Leslie West), joined the Vagrants in the mid-'60s, playing R&B-tinged rock and roll before dissolving in the late '60s. West's first solo album, 1969's Mountain, led to the formation of a band with the same name that would break up and re-form multiple times over the course of the guitarist's career. Riff-oriented hard-driving rock was West's forte, best known for the song "Mississippi Queen," from the 1970 album Climbing!, featuring Mountain's original line-up. West also partnered with notable musicians through the years, forming bands with Jack Bruce from Cream (West, Bruce & Laing) and an incarnation of The Leslie West Band that included Foreigner's Mick Jones. West took some time off in the late '70s to deal with substance abuse issues and lost a leg due to complications from Type 2 Diabetes in 2011, but his catalog of recorded material continued at a steady clip through 2015's Soundcheck.
---
Helen Reddy, 78
Singer, songwriter, author, actress, and activist — died after suffering from Addison's disease and dementia on 9/29/20
Australian-born Helen Reddy found her way to the US via a talent show that offered an opportunity to audition for Mercury Records. While the audition didn't work out, Reddy's aspirations didn't waiver, and in 1969, she moved to Los Angeles with her husband Jeff Wald, where he soon started managing Deep Purple and Tiny Tim. In 1971, Reddy released a single, a cover of Mac Davis' "I Believe in Music," but it was the B-side, "I Don't Know How to Love Him" from the musical Jesus Christ Superstar, that made it to #13 on the Billboard charts. That was followed up by Reddy's most famous song, "I Am Woman," which reached #1 on the charts just as the women's liberation movement was in full swing. Reddy wrote the lyrics to the song, which won a Grammy for "Best Pop Vocal Performance, Female" in 1972, and while she never quite reached the same heights, Reddy was nominated for another Grammy three years later and hit the Top 40 over a dozen times with hits like "Delta Dawn," "Angie Baby," "Leave Me Alone (Ruby Red Dress)," and "Ain't No Way to Treat a Lady."
---
Malik B., 47
Rapper, singer, founding member of the Roots — died of undisclosed causes on 7/29/20
In the early '90s, Malik Abdul Basit, AKA Malik B, started rapping and emceeing with high school friends who would later become The Square Roots, ultimately dropping the first half of the name to become the highly influential and acclaimed, the Roots. Malik B. recorded four albums with the group between 1993 and 1999, the independent release, Organix, and three label releases, Do You Want More?!!!??!, Illadelph Halflife, and Things Fall Apart. Things Fall Apart really broke things open for the group, going platinum, scoring a Top 40 single, and winning a Grammy for "Best Rap Performance By A Duo Or Group" for "You Got Me," a collaboration with Erykah Badu. Malik B. returned to join the Roots in later years as a featured performer, and he released three solo projects, 2005's solo LP, Street Assault, 2006's EP, Psychological, and a collaboration with Mr. Green, 2015's Unpredictable. [Photo: TwinTurbo, CC BY-SA 3.0, via Wikimedia Commons]
---
Justin Townes Earle, 38
Singer-songwriter — died of a "probable drug overdose" on 8/20/20
Justin Townes Earle, son of celebrated singer/songwriter Steve Earle and named after Townes Van Zandt, lived a life that almost seems inevitable considering the acclaim and addictions those men endured through their careers. Like his father, the younger Earle was a celebrated songwriter and performer, winning Americana Music Honors & Awards' "Emerging Artist of the Year" in 2009 and "Song of the Year" in 2011 for "Harlem River Blues." Unfortunately, Earle's struggles with substance abuse and addiction were a recurring theme through his career, even reaching the point where he was booted from his father's band and found himself hospitalized after his fifth major drug overdose when he was only 21. But it is Earle's music that earned him admiration, as he released eight albums in his career, starting with 2008's The Good Life and ending with 2019's The Saint of Lost Causes.
---
Johnny Nash, 80
Reggae and pop singer-songwriter — died of natural causes on 10/6/20
John Lester Nash Jr., AKA Johnny Nash, grew up singing in a Baptist church before releasing his first single, "A Teenager Sings the Blues," in 1957. Enjoying a successful recording and acting career, Nash scored a top 5 R&B hit in 1965 with "Let's Move and Groove Together" just before he moved to Jamaica and became enamored with the rocksteady and reggae scene there. Having started a record label, Nash signed Bob Marley to a publishing contract and in 1968, Nash released a rocksteady hit, "Hold Me Tight," and hit the charts in the UK with a cover of Marley's "Stir It Up." But it's Nash's 1972 single, "I Can See Clearly Now," that sat at #1 on the Billboard 100 for four weeks and remains his most enduring song. Nash released over a dozen albums between 1958–1987, gradually retiring form recording and performing in the early '80s.
---
Judy Dyble, 71
Vocalist, composer, and instrumentalist — died of lung cancer on 7/12/20
Born in London, Judy Dyble was the singer of Fairport Convention in 1967 and 1968 and sang on the group's first, eponymous album, which blended male and female vocal harmonies with a folk and '60s-rock sound. Dyble was fired from the band (which may have coincided with her break-up with one of the band members), to be replaced by Sandy Denny as the group toured the album. Dyble went on to sing with other acts — including Giles, Giles, Fripp, McDonald and Dyble (1968); Trader Horne (1969); and Dyble Coxhill & the MB's (1971), — before taking an extended respite from music. She reunited with Fairport Convention in 1997 and 2002 for one-off shows, recording other projects as well, and those appearances rekindled Dyble's desire to write and record. She launched a solo career, blending world music, psychedelia, and folk and released six albums, starting with Enchanted Garden in 2004 and ending with 2018's Earth Is Sleeping. In her later years, Dyble dealt with, as she phrases it, "fairly rotten health issues" that included rheumatoid arthritis, emphysema, and sciatica. [Photo: Chris Harvey, from Dyble's website.]
---
Jimmy Cobb, 91
Jazz drummer — died 3/24/20
Wilbur James Cobb, AKA Jimmy Cobb, started his touring career in 1950 with saxophonist Earl Bostic. Within a decade, he was part of Miles Davis' First Great Sextet, which recorded the seminal Kind Of Blue in 1959. He recorded other albums with Davis, including Sketches of Spain (1960) and Miles Davis at Carnegie Hall (1962). Cobb launched his career as bandleader in 1983, ultimately releasing 19 albums, beginning with So Nobody Else Can Hear and ending with 2019's Remembering U. Cobb recorded and performed with a list of artists that's as extensive as it is impressive and includes Bill Evans, Stan Getz, John Coltrane, Wes Montgomery, Gil Evans, Mark Murphy, and Sarah Vaughan, among many others. Cobb also taught at Stanford University, University of North Carolina at Greensboro, and Berklee College of Music and received the 2009 National Endowment for the Arts NEA Jazz Masters award.
---
Bonnie Pointer, 69
Singer, member of the Pointer Sisters — died of cardiac arrest on 6/8/20
Patricia Eva Pointer, who went by her nickname "Bonnie," started performing with her sister, June, in 1969 as a duo called The Pointers — A Pair. Sister Anita joined after seeing the act perform, and the trio worked backing up acts like Boz Scaggs, Elvin Bishop, and Grace Slick. When her sister Ruth joined, the quartet, now The Pointer Sisters, signed with Blue Thumb and released a self-titled debut album in 1973 that went to #3 on the R&B chart and #13 on the Billboard 200. Bonnie left the group after the fourth release, 1975's Steppin', after which the Pointer Sisters trio went on to score big pop hits in the '80s. Bonnie had some success as a solo artist after leaving the group, releasing four albums. She later joined The Pointer Sisters a few times for performances and toured Europe in 2008, though she battled cirrhosis of the liver in the later part of her life.
---
Florian Schneider-Esleben, 73
Founding member of the electronic band Kraftwerk — died from cancer on 4/21/20
Florian Schneider was studying classical music at the Düsseldorf Conservatory when he teamed up with fellow student Ralf Hütter and started a group called Organisation in 1968, releasing a single album, Tone Float, in 1969. The duo expanded on its purely electronic pop music, something pretty much unheard of at the time, by opening a studio and recording the first album under the name Kraftwerk, which translates to "power station" in English. Schneider sang and played various electronic instruments, including electric flute, electric guitar, violin, and synthesizer. While the group was influential — David Bowie's track "V-2 Schneider" on the Heroes album was an homage to Schneider — its lone breakthrough in the US was the title track to 1974's Autobahn. The group played up its automotonic image live, and only sporadically recorded after its 1981 release, Computer World. Schneider left the group in 2008. In 2014, Kraftwerk was presented with a "Lifetime Achievement" Grammy Award.
---
Mac Davis, 78
Country music singer and songwriter — died after undergoing heart surgery 9/29/20
Before Mac Davis scored hits on his own — including 1972's "Baby, Don't Get Hooked On Me" and 1980's "Hard To Be Humble" — he was writing songs for a host of Country Music staples including Glen Campbell, Bobby Goldsboro, Lou Rawls, Kenny Rogers, Dolly Parton, and Nancy Sinatra. He also caught Elvis' attention, who first recorded Davis' "A Little Less Conversation" and then "Memories" and "In the Ghetto." Davis also became known for his acting, hosting his own variety show and starring in the film North Dallas Forty. Davis released 19 albums in a career that spanned 25 years and earned him inductions to the Songwriters Hall of Fame (2006), the Nashville Songwriters Hall of Fame (2000), the Texas Country Music Hall of Fame (2004) and the Georgia Music Hall of Fame (1996). Davis even has a star on the Hollywood Walk of Fame.
---
Harold Budd, 84
Composer, pianist, vocalist — died of complications of the Coronavirus on 12/8/20
Despite getting a relatively late start as a composer, minimalist/avant-garde composer, and musician Harold Budd released 16 solo albums, 20 collaborations, and is featured on a whole host of other recordings. He began composing at the age 26 while studying music at Los Angeles Community College in the early '60s. In 1980, Brian Eno phoned Budd after hearing a live recording of one of his compositions and the two collaborated on Ambient 2: The Plateaux of Mirror, and again on 1984's The Pearl. That affiliation helped launch Budd's career, and throughout his recording career, which spans five decades, Budd cultivated numerous musical relationships that resulted in a career's worth of releases on its own. A composer who strived to find beauty and avoid dissonance in his compositions, Budd leaves an uplifting, ethereal body of work as his legacy. [Photo: Masao Nakagami, CC BY 2.0 via Wikimedia Commons]
---
Ellis Marsalis Jr., 85
Jazz Pianist and educator — died from complications from the Coronavirus on 4/1/20
Perhaps better known as an educator and mentor to a host of jazz traditionalists, Ellis Marsalis Jr's influence can perhaps be most widely understood through the enduring work of his sons, Wynton, Branford, Delfeayo, and Jason. Ellis Marsalis spent decades as a working musician and teacher, though it wasn't until his sons started garnering attention that Marsalis embarked on a recording career, appearing on two dozen recording from 1985-2014. Marsalis' list of notable protégés include Terence Blanchard, Donald Harrison Jr., Harry Connick Jr., and Nicholas Payton. In 2011, the National Endowment for the Arts named Marsalis and his sons Jazz Masters, the first time the honor was granted to something other than an individual.
---
Charlie Daniels, 83
Singer, guitarist, fiddler, and songwriter — died after suffering a stroke on 7/6/20
Straddling — or perhaps fusing — the line between southern rock and country music, Charlie Daniels was a renowned studio musician who also fronted his own band, The Charlie Daniels Band, and found success in both. His 1979 mega-hit, "The Devil Went Down To Georgia," will forever be the song that most identify with Daniels, but he earned his place playing on albums like Bob Dylan's New Morning, Self-Portrait, and Nashville Skyline, and on others by Pete Seeger, Leonard Cohen, Al Kooper, and Ringo Starr, among a host of others. In his career, Daniels performed at the White House and the Super Bowl, and was inducted to the Country Music Hall of Fame in 2016. He was also a member of the Grand Ole Opry, among numerous other accolades.
---
Adam Schlesinger, 52
Songwriter, multi-instrumentalist, bassist/co-founder of Fountains of Wayne — died of complications from the Coronavirus on 4/1/20
Born in New York City in 1967, Adam Schlesinger carved out a place as a songwriter that earned him a couple of Emmy Awards ("It's Not Just for Gays Anymore" and "If I Had Time"), a nomination for a Grammy Award (Best Pop Performance for "Stacy's Mom"), an Academy Award nomination for Best Original Song for "That Thing You Do!" and Daytime Emmy nominations for contributions to Sesame Street. Not to mention, Schlesinger co-founded pop-rocks bands Fountains of Wayne, Ivy, and pop supergroup, Tinted Windows. [Photo: Claire Powers from Fairfax, VA, USA, derivative work: Cousin Kevin, CC BY 2.0 via Wikimedia Commons]
---
Andre Harrell, 59
Music and film executive, founder of Uptown Records — died of heart failure on 5/7/20
Born in 1960 in Harlem, Andre Harrell got his first break in the music business as Dr. Jeckyll, half of the rap duo Dr. Jeckyll & Mr. Hyde. From there he went on to Rush Management and then Def Jam Records, where he worked with Run-DMC, LL Cool J, and Whodini as he climbed the company's ranks to vice president and general manager. In 1986, Harrell formed Uptown Records and is credited with heralding the fusion of hip hop and R&B into new jack swing. Artists signed to Uptown included Heavy D & The Boyz, Al B. Sure!, and Mary J. Blige, and Sean "Diddy" Combs famously got his start at Uptown as a business intern. [Photo: Leon Bennett, Getty]
---
Bob Shane, 85
Singer and guitarist, a founding member of The Kingston Trio — died in hospice after suffering from pneumonia on 1/26/20
Robert Castle Schoen, AKA Bob Shane, formed The Kingston trio in 1957 in the Bay Area along with Nick Reynolds and Dave Guard, a band that heralded the advent of folk that paved the way for artists like Joan Baez and Bob Dylan and influencing countless others, including David Crosby and Marty Balin. Between 1957-1967 the group released 22 albums, five going to #1 on the Billboard charts and another eight cracking the Top 10. Shane took the lead on most of the group's tracks, with notable songs including "Across the Wide Missouri," "Scotch and Soda," and the trio's most enduring song, "Tom Dooley," which sold three million copies as a single. Shane continued to play with The Kingston Trio long after the other members left, ultimately buying the rights to the name.
---
Frankie Banali, 68
Drummer — died of pancreatic cancer on 8/20/20
Born in Queens, NY, Frankie Banali moved to Los Angeles in the mid-'70s and joined a re-formed Quiet Riot, which was adrift after two albums when guitarist Randy Rhodes and bassist Rudy Sarzo left to join Ozzy Osbourne's band. Quiet Riot went on to record Metal Health in 1983, which may or may not have been the first heavy metal album to hit #1 on the Billboard album charts (depending on your definition), but which definitely went on to sell six million copies. Quiet Riot's story goes on to include an inability to match the success of that album, band strife, legal action, and multiple break-ups and reunions. Banali left the mayhem to join W.A.S.P. in 1989, though he re-joined Quiet Riot in 1997. [Photo: Pinkmermaid, Public domain, via Wikimedia Commons]
---
Emitt Rhodes, 70
Singer-songwriter, multi-instrumentalist, and recording engineer — died in his sleep on 7/19/20
Emitt Rhodes started playing drums in a local band, The Palace Guard, when he was 14, but left the band in the late '60s to form the Merry-Go-Round. Still a teen when that band broke up, he shifted to solo albums, releasing his definitive work, a self-titled album released in 1970 that was recorded in a four-track studio he set-up in his parent's garage. After two subsequent albums, Rhodes turned his attentions to engineering, and though he continued writing songs, nothing was released until 2016's Rainbow Ends, which featured guest appearances from Aimee Mann, Susanna Hoffs, Jon Brion, Nels Cline (Wilco), Roger Joseph Manning, Jr.(Jellyfish), and Jason Falkner (Jellyfish).
---
Pop Smoke, 20
Rapper, singer and songwriter — died of gunshot wounds after a home invasion on 2/19/20
Bashar Barakah Jackson, known as Pop Smoke, was a rising star in the Brooklyn drill scene, with "Welcome To The Party" and "Dior" making his name from his first mixtape, 2019's Meet The Woo. Two weeks after his second mixtape, Meet The Woo 2 was released, which debuted at #7 on the Billboard 200, four teenagers broke into his home in Los Angeles, fatally shooting the rapper multiple times. A fifth man, 21 years old, was later charged as well. Months after that, Shoot For The Stars, Aim For The Moon, Pop Smoke's debut (Victor Victor Worldwide and Republic Records) was released posthumously, debuting at #1 on the Billboard 200.
---
Eric Weissberg, 80
Singer, banjo player, and multi-instrumentalist — died of complications of Alzheimer's disease on 3/22/20
Eric Weissberg, forever known as the banjo player who picked the instrument on "Dueling Banjos" from the 1972 movie "Deliverance," also played fiddle, mandolin, and guitar. The "Dueling Banjos" single reached the unlikely spot of #2 on the Billboard pop chart and the movie soundtrack was certified gold. Weissberg's stage career launched when he played with The Tarriers in the '50s and the Greenbriar Boys in the '60s before fronting his band, Deliverance, in the '70s. As a session player, Weissberg can be heard on Judy Collins' Fifth Album, John Denver's "Take Me Home, Country Roads," Bob Dylan's Blood on the Tracks, Billy Joel's Piano Man, and the Talking Heads' Little Creatures.
---
Bruce Williamson, 49 R&B soul singer, member of The Temptations — died of Coronavirus on 9/6/20
Bruce Williamson Jr., who earned the nickname "Big Sexy" because of his lithe moves and charismatic way of connecting with an audience, joined The Temptations in 1994. Williamson, whose love for singing and performing started with his early experiences with gospel and church choirs, recorded two albums with the legendary R&B vocal group, 2007's Back to Front, which included cover songs heralding R&B's golden era, and 2010's Still Here, released on the eve of The Temptations 50th anniversary. Williamson spent nine years with the group before leaving to pursue other projects.
---
David Olney, 71
Folk singer-songwriter — died of a heart attack on 1/18/20
Born in Providence, RI, David Olney made his way to Nashville in the early '70s, forming the folk/rock/country David Olney & the X-Rays, which released two albums before breaking up in 1985. In the time since, Olney released over two dozen solo records and his music has been recorded by Emmylou Harris, Steve Earle, Linda Ronstadt, and Del McCoury, to name a few. Olney died of heart attack he suffered onstage while performing at the 30A Songwriters Festival in Florida, reportedly pausing during a song, saying, "I'm sorry," then putting his chin to his chest as he sat on his stool.
---
Ennio Morricone, 91
Composer, orchestrator, conductor, and trumpet player — died in hospital having fractured his femur on 7/6/20
Ennio Morricone started his music career playing jazz trumpet in the '40s before turning his talents to composing for film. With more than 400 scores for film and TV and 100 classical works to his name, his contributions are too vast to list. Some notable credits include A Fistful of Dollars, The Good, the Bad and the Ugly, Cinema Paradiso, Exorcist II, Days of Heaven, and La Cage aux Folles. Morricone also composed music for a range of artists, including Paul Anka and Andrea Bocelli. [Photo by el Presidente, CC BY 2.0, via Wikimedia Commons]
---
Hal Willner, 64
Music producer and supervisor — died from complications of Coronavirus on 4/7/20
Hal Willner occupied a space all his own in the New York music scene. He chose the music for "Saturday Night Live" sketches for 40 years, produced albums for Laurie Anderson, Allen Ginsberg, Marianne Faithfull, Lou Reed, William S. Burroughs, and Lucinda Williams, and organized concerts. From an NPR article: "His musical curiosity seemed to know no bounds: He produced two albums that featured such rock icons as Tom Waits, Keith Richards, Patti Smith, Iggy Pop, Marianne Faithfull and Shane MacGowan, among many others, singing pirate songs and sea shanties." [Photo: annulla from Brooklyn, United States, CC BY-SA 2.0, via Wikimedia Commons]
---
Jerry Jeff Walker, 78
Country singer, songwriter, and guitarist — died after battling throat cancer 10/23/20
Born Ronald Clyde Crosby in New York, the rollicking and irreverent Jerry Jeff Walker settled in Austin, TX after a stint in the National Guard (he went AWOL) and a few years drifting as a busker, solo performer, and band member in a band called Circus Maximus in the mid-'60s. He never reached mainstream popularity as an artist, but his influence with artists in the outlaw country scene and cult fan following sustained a recording/performing career that spanned 35 years, kicked off by what is now an American classic, "Mr. Bojangles," which appeared on his debut solo album of the same name in 1968.
---
Jack Sherman, 64
Guitarist, Red Hot Chili Peppers — died of a heart attack on 8/18/20
Born in Miami, FL, Jack Sherman's family moved to California when he was eight. Sherman joined the Red Hot Chili Peppers when the band's original guitarist, Hillel Slovak, left just before the band recorded its first album. Sherman recorded guitars on the Red Hot Chili Peppers' eponymous 1984 debut and co-wrote most of the songs on the 1985 follow-up, Freaky Styley, but was fired from the band when Slovak returned. Sherman, one of at least eight guitarists who played in the RHCP, was not included when the band was inducted to the Rock and Roll Hall of Fame in 2012. Sherman continued playing, earning a credit for guitar on Bob Dylan's Knocked Out Loaded and George Clinton's R&B Skeletons in the Closet. [Photo: ToshiroKitty.WereWolf at en.wikipedia, CC BY 3.0 via Wikimedia Commons]
---
Bob Kulick, 70
Guitarist and record producer — died from natural causes (due to heart disease) on 5/28/20
Robert Joel Kulick worked with numerous acts as a guitarist and producer, including Kiss, W.A.S.P., Alice Cooper, Lou Reed, Meat Loaf, Michael Bolton, and Diana Ross. Kulick originally auditioned for Kiss in 1972 — the position went to original member Ace Frehley — but Kulick did contribute to tracks on Kiss' Alive II, Unmasked, and Killers as well as Paul Stanley's 1978 solo LP. Kulick's younger brother, Bruce, was a member of Kiss from 1984–1996.
---
Alan Merrill, 69
Musician, songwriter, vocalist, and guitarist — died of complications of the Coronavirus on 3/29/20
Born Allan Preston Sachs, Alan Merrill's most notable musical contribution was writing "I Love Rock'n'Roll," a song released as a single by his short-lived band, The Arrows, in the mid '70s and later made into a bonafide smash by Joan Jett in 1982. In addition to The Arrows, Merrill formed other bands, including Vodka Collins and Runner, and also performed with Rick Derringer and Meat Loaf. [Photo: Vanwalker, CC BY-SA 4.0, via Wikimedia Commons]
---
Riley Gale, 34
Singer, Power Trip — died of unspecified causes on 8/24/20
A native of Dallas, TX, Riley Gale started a "crossover" thrash metal band called Power Trip in 2008. The band played rigorously for years, issuing a series of demos and EPs before finding themselves onstage at the Pitchfork Music Festival in 2012 and showcasing at SXSW in 2013. That lead to the band's signing to the Southern Lord label and releasing its debut album, Manifest Decimation, followed by 2017's Nightmare Logic. Known as a generous and approachable ambassador of metal, Gale and the band were said to be working on a new album for 2020 release when the COVID pandemic shut everything down. [Photo from Facebook]
---
Andy Gill, 64
Lead guitarist, co-founder of Gang of Four — died from a respiratory illness 2/1/20
Andy Gill's angular, razor-sharp guitar was the bedrock of his post-punk band, Gang of Four, which issued 11 albums over a 40-year span (though, the group's first four records are the ones heralded as canonical). Gill also served as producer on myriad records over the decades, including the debut Red Hot Chili Peppers album as well as efforts by Killing Joke, The Jesus Lizard, Michael Hutchence, the Stranglers, Therapy? and more. [Photo: Anna Hanks from Austin, Texas, USA, CC BY 2.0, via Wikimedia Commons]
---
Krzysztof Penderecki, 86
Composer — died after "a long and serious illness" on 3/29/20
Polish composer Krzysztof Penderecki made a name for himself in his 20s, with his composition "Threnody to the Victims of Hiroshima" (which is used to supernatural effect in Episode 8 of Twin Peak's third season). Numerous films have used Penderecki's work to heighten drama — including The Shining, The Exorcist, and Shutter island — and Penderecki's influence is extensive, spanning the classical world into alternative music. [Photo: Adam Kumiszcza, CC BY 3.0 via Wikimedia Commons]
---
Doug Supernaw, 60
Country singer-songwriter — died after battling lung and bladder cancer on 11/13/20
Born in Texas, Doug Supernaw tried a stint in Nashville as a songwriter before heading back to his native state to pursue his career as a headliner. Despite an incredible string of bad luck (broken neck in a surfing accident, head-on car collision, near-fatal food poisoning), Supernaw charted 10 straight Top 60 country singles between 1993–1996, including "I Don't Call Him Daddy," "Honky Tonkin' Fool," and "You Never Even Called Me By My Name."
---
Pamela Hutchinson, 61
Singer with The Emotions — died of undisclosed causes on 9/18/20
The Emotions — featuring the sister trio, Sheila, Wanda, and Jeanette Hutchinson — scored lots of success in the '70s, notably with hits like "I Don't Wanna Lose Your Love," "You're the Best," "Turn it Out," and "Best of My Love," which reached #1 on the Billboard charts in 1977. Pamela, the younger sister of the original trio, temporarily joined the group in the late '70s, singing on "Best of My Love," and became a full-time member of the group after 2000. [Photo: Crack magazine, copyright unknown]
---
Benny Mardones, 73
Singer, songwriter — died of Parkinson's disease on 6/19/20
With influences that include Pavarotti and Teddy Pendergrass, Benny Mardones started as a staff songwriter for Mercury Records before recording his own material, scoring a Top 20 song with "Into The Night" in 1980. Mardones re-recorded and released the song again in 1989, becoming one of just a few artists to ever have the same single in the Top 20 in two separate runs.
---
Ian Mitchell, 62
Bassist, Bay City Rollers — died of cancer on 9/1/20
The Bay City Rollers was a teen idol band from Edinburgh, Scotland that grew to massive popularity in the 1970s. As the band's popularity grew, tensions in the band emerged, and in 1976, founding member and bassist Alan Longmuir left and was replaced by Ian Mitchell, a 17-year-old from northern Ireland. Mitchell recorded one album with the band, 1976's Dedication, and a single, a cover of Dusty Springfield's, "I Only Want to Be with You," before leaving the band to return home to perform with his mates in Rosetta Stone. [Photo from Pinterest]
---
Anthony Galindo Ibarra, 41
Singer in Menudo — died six days after a suicide attempt on 10/3/20
Menudo, a boy-band originally comprised of Puerto Rican boys who were forced out of the group when they turned 16, was formed in 1977. By the time Venezuelan singer Anthony Galindo Ibarra, known as El Papi Joe, joined in the '90s, there were 30 ex-members, the group was called MDO, and the age cap had been pushed to 20. According to statements from Ibarra's family, he had entered a deep depression because of the effects COVID had on the music industry, and his death appears to be linked to a suicide attempt six days earlier. [Photo from Instagram]
---
Bill Rieflin, 59
Drummer — died after an eight-year battle with cancer on 3/24/20
Bill Rieflin's list of prominent acts he played with is long and impressive. He hit the scene in the '70s and made his name in the '90s playing with acts including Ministry, the Revolting Cocks, Lard, KMFDM, Pigface, Swans, Chris Connelly, King Crimson, R.E.M., the Swans, the Minus 5, Venus 3 (backing Robyn Hitchcock), and Nine Inch Nails. Rieflin also released solo albums, including 1999's Birth of a Giant, that features Chris Connelly, Robert Fripp, and Trey Gunn. [Photo: kubacheck, CC BY 2.0 via Wikimedia Commons]
---
Betty Wright, 66
Soul singer, songwriter — died of cancer on 5/10/20
Betty Wright, born Bessie Regina Norris, began her professional singing career as a teenager in the late 1960s. Wright is perhaps best known for her 1971 hit, "Clean Up Woman," though it was 1975's "Where is the Love" that earned her a Grammy Award for "Best Rhythm and Blues Song." Wright racked up another five Grammy nominations over her career and spent her later years mentoring and helping new artists refine their craft.
---
Gary Peacock, 85
Jazz double bassist — died peacefully 9/4/20
Born in Idaho, Gary Peacock began his foray into music playing trumpet, piano, and drums, leading him to attend Westlake College of Music in Los Angeles before he was drafted into the Army. Peacock picked up the bass while serving abroad, returning to launch a career in jazz that would span seven decades. He recorded with Albert Ayler, Paul Bley, Bill Evans, and Keith Jarrett, among many others, and collaborated with notables including Marilyn Crispell, Don Pullen, Masubumi Kikuchi, Paul Motian, Tony Williams, and subbed with Miles Davis for two months in 1964. [Photo © Eliott Peacock, Facebook]
---
Billy Joe Shaver, 81
Country music singer and songwriter — died after suffering a stroke on 10/28/20
After working on farms and losing part of his fingers manning a job at a sawmill, outlaw country singer/songwriter Billy Joe Shaver ended up in Nashville in the late '60s, penning songs for notables like Kris Kristofferson ("Good Christian Soldier"), Tom T. Hall ("Willie the Wandering Gypsy and Me"), and Bobby Bare ("Ride Me Down Easy"). His breakout came in 1973, with Waylon Jennings' Honky Tonk Heroes, largely considered the first true "outlaw" album, composed almost entirely of Shaver's songs. Bob Dylan often played Shaver's "Old Five And Dimers Like Me" in concert and Johnny Cash called him "my favorite songwriter."
---
Tony Allen, 79
Drummer, composer, and songwriter — died of an aortic aneurysm on 4/30/20
Born in Nigeria, Tony Oladipo Allen was the drummer and musical director of Fela Kuti's Afrobeat band the Africa '70 for over a decade. In 1980, he released No Discrimination as Tony Allen & the Afro Messengers, and he is credited as the founder of Afro-funk, releasing a dozen albums, including 2020's Rejoice. [Photo: Rama, CC BY-SA 2.0 FR via Wikimedia Commons]
---
King Von, 26
Rapper — died of gunshot wounds on 11/6/20
Dayvon Daquan Bennett, AKA King Von, got his start rapping in the Chicago drill scene at the age of 19. In 2018, friend and rapper Lil Durk signed King Von to his label (Only the Family) and released the single "Crazy Story." The video for the song garnered over 20 million views and put King Von on the map. He moved to Atlanta and released two mixtapes before recording Welcome to O'Block, a reference to the neighborhood he grew up in in Chicago. He was shot a week after the release of the album during an altercation outside a hookah bar in Atlanta.
---
Matthew Seligman, 64
Bassist — died from complications of COVID-19 on 4/17/20
Matthew Seligman, a touring and session bassist, joined Robyn Hitchcock's band, The Soft Boys, just as the group was recording its influential second album, 1980's Underwater Moonlight. Seligman's other notable affiliations include Thomas Dolby, Thompson Twins, Morrissey, Sinead O'Connor, and David Bowie. [Photo from Thomas Dolby's Twitter feed.]
---
Marlo, 30
Rapper — died of gunshot wounds on 7/11/20
Rudolph Johnson, AKA Marlo or Lil Marlo, was a friend and collaborator of fellow Quality Control artist Lil Baby. In addition to having his work included on many of Lil Baby's releases, Marlo had QC releases of his own, 2017's The Wire, 2018's 9th Ward God, and 2018's The Real1.
---
Huey, 32
Rapper — died 6/25/20
Lawrence Franks Jr., AKA Huey, caught attention when he was a teenager, most notably with 2006's "Pop, Lock & Drop It." The song reached #6 on the Billboard Hot 100, inspired a dance, and spent 23 weeks on the charts. The Notebook Paper, Huey's Jive Records release, came out in 2007, followed by 2010's Redemption.
---
Brian Howe, 66
Singer, songwriter — died of cardiac arrest on 5/5/20
British rock vocalist Brian Howe first caught attention as the singer on Ted Nugent's album Penetrator in 1984, then joining Bad Company after Paul Rodgers left in 1986. Howe recorded four albums with Bad Company between 1986–1994 and released three solo albums after that, with his final release coming in 2017, the single "Hot Tin Roof."
---
Chris Trousdale, 34
Singer — died of Coronavirus on 6/2/20
Christopher Ryan Pask, known professionally as Chris Trousdale, was a singer in the boy-band Dream Street, who released two albums between 2000–2002, and The Broadway Kids, a rotating cast of youngsters who perform concerts singing show tunes. Trousdale launched a solo music career after the band broke up, and pursued acting as well. [Photo from Twitter.]
---
Tray Savage, 26
Rapper — died of gunshot wounds on 6/19/20
Kentray Young, AKA Tray Savage, was known for songs like "Faces," "Know Who I Am," and "Got The Mac." Signed to Glory Boyz Entertainment label, founded by Fredo Santana and Chief Keef, he also collaborated with Chief Keef on "Chiefin Keef" in 2013.
---
Lexii Alijai, 21
Rapper — died of a a lethal mixture of fentanyl and ethanol on 1/1/20
Releasing her first mixtape on her 16th birthday in 2014, rapper Lexii Alijai released three other mixtapes and collaborated with up-and-coming rap artists before recording her only full-length studio album Growing Pains in 2017.
---
Cady Groves, 30
Country singer and songwriter — died of chronic ethanol abuse on 5/2/20
Cady Danyl Groves' recording career began in 2009 with A Month of Sundays, an independently released EP. That was followed by three other EPs, The Life of a Pirate, This Little Girl, and an independent label release, 2015's Dreams ( Vel Records).
---
Brax, 21
Rapper — died of undisclosed cause on 11/5/20
Brax, born Braxton Baker, first rose to fame with the release of her mixtape, VERSE(atility), in 2017. A rapper, writer, and social media influencer, her death was sudden and the details have not been disclosed.
---
Yohan, 28
Singer, member of K-Pop band TST — died of undisclosed causes on 6/16/20
Kim Jeong-hwan, AKA Yohan, was a singer in South Korea's seven-member TST K-pop group. Originally formed as Top Secret, TST has endured its share of hardships since its inception in 2017, with one member jailed on sexual assault charges and another enlisted in military service. The group, down to six members at the time, released the album Countdown in January 2020. [Photo: Instagram]
---
Late additions…
This group of musicians represent a host of names that I didn't discover until just before publication.

Marty Grebb, 74
Keyboardist, guitarist, saxophonist, and vocalist — died of undisclosed causes on 1/2/20
A member of the Buckinghams from 1966-68, Marty Grebb also played with Eric Clapton and Bonnie Raitt, among others.
Nick Blagona, 74
Studio engineer —  died of complications due to kidney, heart and lung diseases on 1/4/20
Nick Blagona co-founded Le Studio outside Montreal, where Rush recorded from 1979–mid'80s, including Permanent Waves, Moving Pictures, and Signals.
Martin Griffin, 69
Drummer — died after a short illness on 1/6/20
Martin Griffin played drums with Hawkwind and later with Hawklords.
Steve Martin Caro, 71
Singer — died of heart disease on 1/14/20
Steve Martin Caro co-founded the Left Banke, singing on the mid-'60s hits "Walk Away Renee" and "Pretty Ballerina."
Chris Darrow, 75
Singer/songwriter, multi-instrumentalist — died after suffering a stroke on 1/15/20
Chris Darrow was at the center of the psychedelic folk band Kaleidoscope in the late '60s and played with the Nitty Gritty Dirt Band before releasing 10 albums as a solo artist.
Reed Mullin, 53
Drummer — died of undisclosed causes on 1/21/20
Reed Mullin co-founded heavy metal band Corrosion of Conformity in 1982 and played with the band throughout its career, taking a hiatus between 2001-2010.
Harold Beane, 73
Guitarist — died of undisclosed causes on 2/1/20
Harold Beane played on the early albums by Isaac Hayes, including Hayes' "Walk on By," and also played with Funkadelic, Little Richard, and Rufus Thomas, among others.
Ivan Kral, 71
Singer/songwriter, composer, record producer, and bassist — died of cancer on 2/2/20
Ivan Kral played with Shaun Cassidy, Blondie, Iggy Pop, and Patti Smith, playing on Smith's first four albums. Kral's songs have been recorded by a host of prominent artists, including U2, Pearl Jam, David Bowie, Simple Minds, and John Waite.
Buddy Cage, 73
Pedal steel guitarist — died of multiple myeloma on 2/5/20
Buddy Cage played pedal steel guitar in New Riders of the Purple Sage from 1971–1978. He played with various other artists, including Anne Murray, David Bromberg, and Bob Dylan, including 1975's Blood on the Tracks.
Mike Somerville, 67
Guitarist, songwriter — died after a period of illness on 2/28/20
Mike Somerville played guitar in hard rock Head East from the band's start in 1975–1980 and again from 1994–2003.
Keith Olsen, 74
Record producer — died of cardiac arrest on 3/9/20
Producer Keith Olsen gets credit on 100 albums, with 39 gold, 24 platinum, and 14 multi-platinum certifications. Notable albums include Fleetwood Mac's 1975 eponymous album, Double Vision (Foreigner), Crimes Of Passion (Pat Benatar), No Rest for the Wicked (Ozzy Osbourne), and Whitesnake (Whitesnake). Other credits include Rick Springfield, the Grateful Dead, Heart, Santana, Scorpions, Journey, Emerson, Lake & Palmer, and Joe Walsh.
Genesis P-orridge, 70
Singer-songwriter — died of leukemia on 3/14/20
Neil Andrew Megson, AKA Genesis P-Orridge, was co-founder of industrial music pioneers Throbbing Gristle and Psychic TV.
Mickey Atkins, 71
Keyboardist — died of undisclosed causes on 3/18/20
Mickey Atkins was the co-founder of Funkadelic, playing on their 1970 self-titled debut.
Lou Kouvaris, 66
Guitarist — died from complications of Coronavirus on 3/24/20
Lou Kouvaris played in the heavy metal band Riot from 1975–1978. After leaving the band, he maintained a career as a studio owner and session musician.
Manu Dibango, 86
Saxophonist and vibraphonist — died of complications of the Coronavirus on 3/24/20
Fusing jazz, funk, and traditional Cameroonian music, Emmanuel N'Djoké Dibango — AKA Manu Dibango — was best known for his 1972 song, "Soul Makossa."
Joe Diffie, 61
Country music singer/songwriter — died of complications of the Coronavirus on 3/29/20
Between 1990–2004, Joe Diffle had 35 singles make the Billboard Hot Country Songs chart, with "Home," "If the Devil Danced (In Empty Pockets)," "Third Rock from the Sun," "Pickup Man," and "Bigger Than the Beatles" all hitting #1. Other recording credits include Mary Chapin Carpenter, George Jones, and Marty Stuart, and Diffle co-wrote singles for Holly Dunn, Tim McGraw, and Jo Dee Messina, among others.
Wallace Roney, 59
Trumpeter, composer — died of complications of the Coronavirus on 3/31/20
Wallace Roney won a "Best Jazz Instrumental Performance" Grammy Award in 1994 for A Tribute To Miles. The only trumpet player Davis personally mentored, Roney began his celebrated career when he was only 12 and released over 20 albums as a band leader.
John "Bucky" Pizzarelli, 94
Jazz guitarist — reportedly died of complications of the Coronavirus on 4/1/20
With a professional career that began at the age of 17, Bucky Pizzarelli's list of collaborators includes Benny Goodman, Stéphane Grappelli, Antônio Carlos Jobim, and Les Paul. The father of jazz guitarist John Pizzarelli and double bassist Martin Pizzarelli, Pizzarelli performed with Frank Sinatra and for presidents Ronald Reagan and Bill Clinton at the White House.
Eddy Davis, 79
Jazz banjo — died of complications of the Coronavirus on 4/7/20
A jazz traditionalist, Eddy Davis recorded his first album in 1966, Live! At the Old Town Gate, and from there, "Eddy Davis Dixie Jazzmen" was born. In the early 2000s, Davis led the Eddy Davis New Orleans Jazz Band, which included filmmaker Woody Allen on clarinet.
Steve Farmer, 71
Guitarist, vocalist, songwriter — died, perhaps of a "coronary issue," on 4/7/20
Steve Farmer played rhythm guitar in the mid-'60s acid rock band Amboy Dukes, best known for the song "Journey to the Center of the Mind," which Farmer co-wrote with bandmate Ted Nugent.
Lee Konitz, 92
Alto saxophonist, composer — died of COVID-19 and pneumonia on 4/15/20
Part of the cool jazz movement, Lee Konitz enjoyed a career that spanned seven decades and played with the likes of Miles Davis, Charles Mingus, Stan Kenton, among others. He has well over 100 releases attributed to him as a band leader/co-leader, with 1989's Lee Konitz in Rio, peaking at #22 on Billboard's Contemporary Jazz Albums chart.
Fred the Godson, 35
Rapper — died of complications of the Coronavirus on 4/23/20
Frederick Thomas, AKA Fred the Godson, was a well-known and respected player in the New York hip hop scene, first coming into prominence in 2010 with the release of two mixtapes, Armageddon and City of God. [Note: The New York Times lists Thomas' age as 41 at the time of death.]
Mike Huckaby, 54
DJ, producer — died of complications of a stroke and the Coronavirus on 4/24/20
Well-known in the Detroit techno and house music scene, DJ Mike Huckaby released seven albums and was a yearly fixture at Detroit's Movement festival.
Troy Sneed, 52
Gospel singer, songwriter, musician — died of complications of the Coronavirus on 4/27/20
Born in 1967, Troy Sneed's music career didn't begin until 1999 with the release of Call Jesus. From there, Sneed went on to have seven records make the Top Gospel Albums chart and hit the Hot Gospel Songs chart 13 times.
Bobby Lewis, 95
R&B singer — died of pneumonia on 4/28/20
Robert Alan Lewis had a short stint releasing records in the early '60s, churning out the hit singles "Tossin' and Turnin'" and "One Track Mind" in 1961.
Dave Greenfield, 71
Keyboardist with the Stranglers — died of complications from the Coronavirus on 5/3/20
Formed in 1974, Dave Greenfield joined the Stranglers in 1975, adding musical muscle to the punk-inclined band, and stayed with the band until his death this year.
Phil May, 75
Singer for The Pretty Things — died from complications following hip surgery on 5/25/20
The Pretty Things formed about the same time as The Rolling Stones, bassist Dick Taylor played with Mick Jagger before the Stones formed, and Phil May sang and wrote for the band throughout its 55-year run, including 2020's Bare as Bone, Bright as Blood.
Bucky Baxter, 65
Guitar, pedal steel guitar, mandolin, dobro — died of undisclosed causes on 5/25/20
Bucky Baxter played in Steve Earle's band, the Dukes, in the mid-'80s before joining Bob Dylan's band for the "Never Ending Tour" (1992—1999) and playing on Dylan's Grammy-winning Time Out Of Mind (1997).
Steve Priest, 72
Bassist for Sweet — died of undisclosed causes on 6/4/20
Steve Priest was one of the founding members of Sweet, the glam rock band that spawned the hits "Love Is Like Oxygen," "Ballroom Blitz," and "Fox On The Run," among others.
Rupert Hine, 72
Record producer, musician, songwriter — died of undisclosed causes on 6/5/20
Rupert Hine released 11 albums of his own, but is better known as the producer for artists including Rush, Tina Turner, Howard Jones, The Fixx, Bob Geldof, Thompson Twins, Stevie Nicks, and a host of others.
Paul Chapman, 66
Guitarist — died after having a stroke on 6/9/20 (his birthday)
Paul Chapman, AKA Tonka, played is a number of bands over a career that spanned nearly 50 years, most notably with UFO, with whom he recorded four albums.
Keith Tippett, 72
Pianist — died of a heart attack on 6/14/20
Steeped in jazz and improvisational music, Keith Tippett also played progressive rock, including appearances on three King Crimson albums.
Pete Carr, 70
Guitarist — died of undisclosed causes on 6/27/20
Jesse Willard Carr, AKA Pete Carr, played with Duane and Gregg Allman before the brothers formed The Allman Brothers Band, and was part of the renown Muscle Shoals Rhythm Section, playing on a number of recordings and hits, including "Kodachrome" (Paul Simon), "Mainstreet" (Bob Seger), and "Tonight's The Night (Gonna Be Alright)" (Rod Stewart).
Joe Porcaro, 90
Drummer — died of undisclosed causes on 7/6/20
Joe Porcaro — whose sons Jeff, Mike, and Steve went on to form the band Toto — had a long career as a jazz and session drummer, with credits on 70 or more albums, including by Toto, Donna Summer, Madonna, and Bonnie Raitt.
Phil Ashley, 65
Keyboardist — died of undisclosed causes on 7/10/20
Phil Ashley has recording credits on a host of albums by well-known artists, including Kiss, Aerosmith, Jeff Beck, Joe Satriani, Billy Idol, Mick Jagger, and more.
Jamie Oldaker, 68
Drummer — died of cancer on 7/16/20
Jamie Oldaker's list of recording and performing credits is lengthy and impressive, and includes Eric Clapton, Peter Frampton, Bob Seger, Ace Frehley, the Bellamy Brothers, Stephen Stills, and the Bee Gees, among many others.
Steve Holland, 66
Guitarist, Molly Hatchet — died of undisclosed causes on 8/2/20
Steve Holland was part of the original lineup of Molly Hatchet, recording on the band's double platinum 1979 release, Flirtin' With Disaster.
Martin Birch, 71
Producer and recording engineer — died of undisclosed causes on 8/9/20
Martin Birch engineered albums by Jeff Beck, Fleetwood Mac, and Deep Purple before earning producing credits on over three dozen albums, including numerous efforts by Whitesnake, Deep Purple, and Iron Maiden.
Trini Lopez , 83
Singer, musician — died of complications of the Coronavirus on 8/11/20
Trinidad Lopez scored 13 chart singles between 1963–1968, including "If I Had A Hammer," "Lemon Tree," "I'm Comin' Home, Cindy," and "Sally Was a Good Old Girl."
Pete Way, 69
Bassist — died after sustaining injuries in an "accident" on 8/14/20
Pete Way was a bassist and founding member of UFO. He also played in Waysted, Fastway, the Michael Schenker Group, and with Ozzy Osbourne.
Walter Lure, 72
Guitarist — died from complications from lung and liver cancer on 8/22/20
Walter Lure played guitar with the punk rock band the Heartbreakers on its 1977 release L.A.M.F. He also played on two albums by the Ramones.
William Pursell, 94
Composer, arranger, pianist — died of COVID-19 and pneumonia on 9/5/20
A session player and arranger whose work appears on recordings by Johnny Cash, Patsy Cline, Joan Baez, Dan Fogelberg, and Willie Nelson, Pursell scored a top 10 hit on his own with his recording of the instrumental, "Our Winter Love" in 1962.
Ronald Bell, 68
Saxophonist, bassist, keyboardist, singer, songwriter, arranger, producer — died of undisclosed causes on 9/9/20
Ronald Bell, AKA Khalis Bayyan, co-founded Kool & the Gang in the late '60s and went on to write, perform on, and produce many of the group's hits, including "Celebration," "Cherish," and "Jungle Boogie."
Lee Kerslake, 73
Drummer — died after battling cancer on 9/19/20
Lee Kerslake played drums on 10 Uriah Heep albums and Ozzy Osbourne's seminal first two solo albums, Blizzard of Ozz and Diary of a Madman.
W.S. Holland, 85
Drummer — died after battling a short illness on 9/23/20
W.S. Holland, AKA Fluke, played drums on many of Carl Perkins' records before joining The Tennessee Three, Johnny Cash's backing band.
Mark Stone, age unkonwn
Bassist — died of undisclosed causes on 9/26/20
Mark Stone, the original bassist for Van Halen, recorded on the band's early demos before leaving the group and being replaced by Michael Anthony. He played in a VH tribute band called Fan Halen.
Rocco Prestia, 69
Bassist — died after battling various illnesses on 9/29/20
Francis Rocco Prestia was regarded as a master of the fingerstyle funk style of bass playing, and his work with Tower of Power has earned him accolades as being one of the most influential bassists of his time.
Gordon Haskell,
Bassist — died of cancer on 10/15/20
A former flat-mate of Jimi Hendrix, Gordon Haskell played bass in Fleur De Lys, which was signed as a full-time session band by Atlantic records in the '60s. When Greg Lake left King Crimson in 1970, Haskell joined the band to play bass on two albums, contributing vocals as well.
Spencer Davis, 81
Guitarist, music executive — died of pneumonia on 10/19/20
While Steve Winwood may be the best-known member of the Spencer Davis Group, it was Davis who formed the band, which reportedly got its name because Davis was willing to wake up early and do press interviews. The band's US hits included "Gimme Some Lovin'," "Keep on Runnin'," and "I'm a Man." He continued playing after the band broke up and worked as a promoter for Island Records.
Tony Lewis, 62
Bassist, singer — died of undisclosed causes on 10/19/20
Bassist Tony Lewis fronted the Outfield and released a solo album in 2018. The Outfield's debut album, Play Deep, went triple platinum, hit #9 on the album charts, and produced the Top 10 hit, "Your Love."
Ken Hensley, 75
Keyboardist, guitarist, vocalist, songwriter — died after battling a short illness on 11/4/20
In 1969, Ken Hensley joined the band Spice as a keyboardist, which would soon change its name to Uriah Heep. The band released 14 albums, along with other compilations and singles, in the 10 years Hensley was involved. He remained active as a performer and recording artist into this decade, with a long list of collaborations and solo projects that feature his work.
Bones Hillman, 62
Bassist — died of cancer on 11/7/20
Wayne Stevens, AKA Bones Hillman, has compiled a long list of credits in his 40+year career, notably joining Midnight Oil in 1987 and remaining with the band until his death.
Hal Ketchum, 67
Guitarist, vocalist, songwriter — died of complications from dementia on 11/23/20
Hal Ketchum started his venture into music as a drummer, but launched his career as a country music troubadour with his first album, 1988's Threadbare Alibis. Ketchum went on to release 10 other albums, joining the Grand Ole Opry in 1993. Ketchum retired from music in 2019 after being diagnosed with early-onset dementia.
Howard Wales, 77
Keyboardist — died of a cerebral hemorrhage on 12/7/20
Howard Wales played on three tracks on the Grateful Dead 1970 album, American Beauty, and had a long-standing collaborative relationship with Jerry Garcia. In addition to session work, Wales has eight solo releases to his name, starting with 1976's Rendezvous with the Sun.
Carl Mann, 78
Pianist, singer — died of undisclosed causes on 12/16/20
Carl Mann was only 16 years old when he hit #25 on the Billboard Hot 100 in 1959 with his take on Nat King Cole's "Mona Lisa." He faded from music as his next songs failed to match that success, though he returned to music more than once, landing himself in the Rockabilly Hall of Fame in 2006.
Tony Rice, 69
Bluegrass guitarist — died of natural causes on 12/25/20
Tony Rice was known for his skill as a flatpicker, an intricate, fast-paced, melodic style of guitar playing. Inducted into the International Bluegrass Music Association's Hall of Fame in 2013, Rice has over two dozen releases bearing his name, beginning with 1975's California Autumn.
Alto Reed, 72
Saxophonist — died of colon cancer on 12/30/20
Thomas Cartmell, AKA Alto Reed, joined the Bob Seger Band at its inception in 1974 and is indelibly etched into classics like "Turn The Page" and "Old Time Rock and Roll." Other notable credits include Foghat, Grand Funk Railroad, Little Feat, Dave Mason, Spencer Davis, Tico Torres, and George Thorogood.
I sourced content from all over the web, but my most frequent references include AllMusic, New York Times, Wikipedia, NPR, Ultimate Classic Rock, Billboard, and Rolling Stone.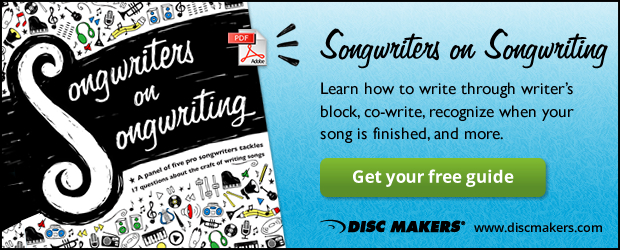 Related Posts
Musicians who died in 2019
Musicians who died in 2018
Musicians who died in 2017
27 music icons and musicians who died in 2016
26 Notable Musicians Who Died in 2015
12 musicians who died in 2014
25 notable musicians who died in 2013