Updated April 2023.
Estimated reading time: 4 minutes
As a musician, you've probably heard talk of producer points, something along the lines of, "As a record producer, I want three points on that recording."
Have you ever wondered, "What does that even mean?"
I'll dive into this question to explain what points are, how they work, when a producer should get points, and whether (and when) a producer may also be entitled to a songwriter split of your song they just produced.
But let's start with the basics: What is the difference between a producer and an engineer? And what is an executive producer?
Now, my personal experience in the music industry and music business might not be too different from what many independent artists go through. You see, way back in the day when I went into the studio with my band, we had our songs, we liked them, we were broke, and we were ignorant. The studio came with an engineer who recorded and mixed our album. And that was fine, but it may not have led to the best sounding album possible.
You see, we couldn't afford a record producer. So what's the difference, you ask?
Music producer vs. music engineer
Well, the main difference is that, while the producer and the engineer both have a healthy understanding of the technical aspects of music production, producers have an added level of artistic and creative vision to make a recording, musical arrangement, and performance the best they can be. As such, while many music producers are also good sound engineers, sound engineers don't necessarily make good producers.
The role of the music engineer
Your recording engineer is an audio engineering technician. He or she sets up the recording studio and recording equipment, chooses and places the mics, and operates the soundboard and other equipment during a recording session. If you have a producer, the engineer works under the supervision of that producer. The engineer's main job is to use his/her technical skills to make sure the producer's and artist's visions come to fruition. Often, the audio engineer is also responsible for mixing the recorded tracks.
The role of the music producer
A producer, largely, is the creative leader of a recording session or album. He or she is in charge of the sound, the vibe and the overall recording. As such, a producer may rearrange songs, coach musicians on how to play on a track, help the recording artist pick which songs to record, mix the recording (sometimes), decide the sequence of the album tracks, and maybe even play an instrument or add sounds to a recording.
In fact, a hip hop producer may do even more, actually creating the beat or even the whole music track. Heck, if you think of a successful producer like Rick Rubin, a producer may even play psychologist with the band members during the recording session. In short, a good producer is a super important contributor to the creative process and the recording, and may even apply music theory when arranging and producing music.
What's an executive producer?
So what does an executive producer do then? In my experience, while the executive producer can sometimes perform many of the producers' functions, they usually have a financial and an administrative role, overseeing the recording budget, hiring session players, and securing funding for the recording. In other words, on most indie recordings, the person getting credit as exec producer is usually the one paying for the project.
So there you have it. Hopefully I've clarified the difference between engineer, producer, and executive producer. Next time, I'll discuss whether and when your producer deserves points, what that means, how it works, how many they may be entitled to, and how that translates into dollars.
---
Tony van Veen is the CEO of DIY Media Group, the parent company of Disc Makers, Merchly, and BookBaby. As a college student, he played in indie bands, created his own LPs, cassettes, and t-shirts, and sold them at shows. Today, he collects CDs, vinyl LPs, and concert t-shirts to support the artists he loves.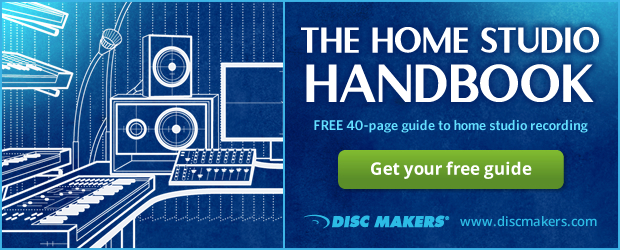 Related Posts
Psychology and the music producer
Getting great results when you're the singer AND producer in your home studio
Music producer deals
The people who make music, Part I: Musicians, songwriters, and engineers
The people who make music, Part II: Artists and producers