When you're ready to add violin, cello, or other orchestral strings to your recordings, these tips will get you off the ground and help you communicate and harness the creativity of your collaborators.
Whether you're working in rock, bluegrass, hip-hop, country, or just about any other genre, string parts can add warmth and emotion to your music. And though synthesizers can do a pretty amazing job of emulating live strings in many situations, there's nothing like a live player to interpret your song and add parts that will bring it to another level.
If you've never worked with string musicians before, here are some tips and strategies to get you started.
You don't need an orchestra
If you're thinking of strings for your production, it can be easy to want to add an entire orchestra. Just remember that with strings, a little can go a very long way. In my own work, I've found that even a single cello or violin line can add all the warmth, texture, and nuance a particular song or musical moment needs.
Experiment with virtual strings
When you're trying to figure out if, when, or how to include strings in your recordings, start by using virtual instruments to play around and see what works. Nearly any current hardware synthesizer or software program will have string patches of some sort; and even though the violin sounds included in GarageBand may not sound perfectly authentic, they can still give you an idea of what lines and textures will work in context.
Get familiar with various techniques string players can use
Strings can provide lush pads of sustained sound — and so much more beyond that. Spend time online getting to know the full range of techniques string players can use and the wide spectrum of sounds they can pull from their instruments. I love the sound of pizzicato (plucked) cello, for example, and use that particular sound and technique extensively in my productions and orchestrations.
Look into hiring players remotely
Especially during the shutdowns of the COVID-19 pandemic, it will likely be a lot easier to find highly talented string players with home recording capabilities and time on their hands. Ask around in your network, find someone who plays the instrument you need, and negotiate a level of compensation that feels respectful for all involved. Remember that, while working purely with synthesizers may seem easier up front, working with a live player to create string parts can add a level of organic depth to your music that is well worth the investment.
Notate and communicate
If you're working with live string players, it will be helpful to communicate your vision to them as thoroughly as possible. If you are fluent in musical notation (or have access to someone who is), send fully-written sheet music detailing the parts you want played. You can also record the string parts you want using synths, send your player(s) what you have as both MIDI and audio, and ask your string-playing collaborator to replace those parts with live sound.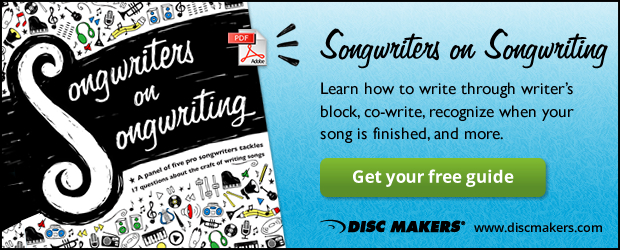 Leave room for interpretation
Whenever I work with live string players, I always ask them to do at least one pass playing whatever they think will sound good, even if it's miles away from what I have in mind. Sometimes I end up using none of these experimental tracks; other times, the material is unexpected and brilliant and I use it extensively throughout the track. Either way, it's good to have as a resource.
Make your parts playable
You don't want to send your string players parts that are insanely difficult to learn or physically impossible to play. Spend time doing research to be clear on what range of notes your musician's cello, viola, bass, or violin can actually handle. Similarly, if your string parts are full of non-stop sixty-fourth notes and ridiculously tight jumps in tone or register, consider revising. Chances are you'll still be able to achieve whatever artistic effect you're going for with parts that do not break the limits of the player or instrument.
Be open to possibilities
On one song where I outsourced a live cello part, I accidentally imported a violin section into my production file a measure earlier than intended. On playback, very unexpectedly, it sounded amazing — so I left the happy accident where it was.
Similarly, on that same project, the string player improvised a mellow descending line that fit perfectly in several sections of the song. I copied that line and pasted it multiple times, adding it wherever it was needed.
Regardless of how your parts and collaborations manifest, think of organic string tracks as building blocks that you can use wherever and however you see fit, even if the placements don't reflect your original intentions.
Layer organic and synthetic synth elements
If you want a thick, lush, multi-instrument string sound but can only work with one or two live players, consider layering the live parts on top of synthesized ones. The live tracks will add variation and humanity, while the synth strings can add additional fullness and depth.
How do you approach incorporating live strings into your tracks? Tell us in the comments below.
---
Michael Gallant is a musician, writer, and entrepreneur living in New York City. His debut album for the Steinway & Sons label, Rock Rewind, features solo piano reinventions of Pearl Jam, U2, Halestorm, Janis Joplin, Bob Dylan, Radiohead, and more. Read his recent article for the National Endowment for the Arts and follow Michael on Twitter at @Michael_Gallant and Facebook.com/GallantMusic.
---
Related Posts
The art of music arrangement: an interview with Dr. Richard Niles
Are you ready for a remote musical collaboration?
Remote music collaboration: How I got a live cello on my recording
Things every musician and songwriter can learn from McCoy Tyner
The ingenious musical arrangements of Brian Wilson and The Beach Boys