From new wave pioneers to hip hop artists who were just making their mark, from surf guitar to New Orleans funk, the list of music icons and notable musicians who died in 2019 is lengthy and significant.
Ric Ocasek, 75 (died 9/15/19 of cardiovascular disease and pulmonary emphysema)
Best known for his work as guitarist, singer, leader, and songwriter for The Cars, Ric Ocasek and the band sold 23 million albums between 1978's eponymous debut and 1984's Heartbeat City. Ocasek enjoyed a solo career as well, and produced numerous albums, working with artists including Bad Religion, Guided by Voices, Hole, and Weezer.
---
Ginger Baker, 80 (died 10/6/19 due to "impairment of well-being," according to a web search)
A massively influential drummer who combined elements of rock, jazz, and African rhythms, Ginger Baker was the driving force behind supergroups Cream and Blind Faith and has two dozen albums to his name. Baker was notoriously difficult to get along with, as chronicled in the documentary film, Beware of Mr. Baker.
---
James Ingram, 66 (died 1/29/19 of brain cancer)
Breaking through singing on Quincy Jones' The Dude (1981), James Ingram was nominated for "Best Vocal Performance" for his contributions on two tracks from that album, winning for "One Hundred Ways." Releasing five solo albums in addition to all the collaborations he engaged in in his five-decade career, Ingram was nominated for 14 Grammy Awards, winning two. Photo: Kingkongphoto & www.celebrity-photos.com from Laurel Maryland, USA [CC BY-SA]
---
Andre Previn, 89 (died 2/28/19 in his home)
A German-born classical conductor, jazz pianist, and music composer, Andre Previn won four Academy Awards and 10 Grammy Awards in his career, including a Grammy Lifetime Achievement Award in 2010. He has credits on over 250 albums dating back to 1946.
---
Nipsey Hussle, 33 (died 3/31/19 by gunshot)
An activist, entrepreneur, and rapper, Nipsey Hussle (born Ermias Joseph Asghedom) released a number of mix tapes before rolling out his Atlantic-records debut, Victory Lap — which was just certified Platinum. He co-founded The Marathon Clothing store (two of his mixtapes had "Marathon" in their titles), which was the scene of his murder. Photo: Soundtrack Beat Battle [CC BY 2.5]
---
Dick Dale, 81 (died 3/16/19 after being in treatment for heart and kidney failure)
The king of surf guitar, Dick Dale & The Del-Tones released "Let's Go Trippin'" in 1961, widely recognized as the first surf instrumental on record, followed by surf guitar's first album Surfer's Choice in 1962. His ferocious playing technique would melt picks, and he worked with Leo Fender to create a Stratocaster that could withstand his playing style, known as "The Beast." Photo: xrayspx [CC BY-SA]
---
JuiceWRLD, 21 (died 12/8/19 from suspected drug overdose)
Breaking out in the last 2010s with the singles "All Girls Are the Same" and "Lucid Dreams," JuiceWRLD (the origins of the name come from the 1992 movie Juice) released Goodbye & Good Riddance in 2018, which went Platinum, and won Billboard's "Top New Artist" just after the release of his second album, Death Race for Love, which hit #1 on the Billboard 200.
---
Dr. John, 77 (died 6/6/19 of a heart attack)
Steeped in the traditions of New Orleans blues, R&B, and jazz, Malcolm John Rebennack began his music career in 1959 under the name Mac Rebennack before creating a persona named Dr. John Creaux the Night Tripper, a voodoo medicine man Rebenack invented in his songs. Photo: Derek Bridges New Orleans, LA [CC BY 2.0]
---
Daryl Dragon AKA Captain, 76 (died 1/2/19 of kidney failure)
A musician, songwriter and producer best known for his work with Captain & Tennille, Daryl Dragon also worked with the Beach Boys and earned the name "Captain" from Beach Boys' singer Mike Love due to Dragon's habit of wearing a captain's hat onstage. Notable songs include "Love Will Keep Us Together" and "Muskrat Love."
---
Eddie Money, 70 (died 9/13/19 from complications from esophageal cancer)
Scoring hits with "Two Tickets To Paradise" and "Baby Hold On" from his debut, self-titled 1977 album, singer, songwriter, and saxophonist Eddie Money charted hits into the mid '80s, and continued to release albums and tour late into 2019.
---
Keith Flint, 49 (died 3/4/19 ruled a suicide by hanging)
Founder an frontman of The Prodigy, Keith Flint set the tone for the punk-fueled electronica group's two 1996 #1 hits, "Breathe" and "Firestarter," as well as the The Prodigy's dozen consecutive singles that hit the Top 20 British charts in the '90s. Flint was also a dancer and motorcycle racer and fronted his own band, Flint. Photo: Sc0RcH [Public domain]
---
Peter Tork, 77 (diagnosed with adenoid cystic carcinoma in 2009, died 2/21/19 of unknown causes)
Born in Washington, DC, Peter Tork tried his hand at the New York folk scene in the early '60s before re-locating to Los Angeles and landing a part in a made-for-TV band called The Monkees. Tork, who played banjo, banjo, guitar, bass, and piano, rejoined The Monkees in the late 1980s and recorded and toured with the band on and off, including the band's 2016 release, Good Times. Tork also released solo albums between 1994 and 2006.
---
Art Neville, 81 (died 7/22/19 after battling health problems)
In many ways, the New Orleans sound would not exist if not for singer, songwriter, and keyboardist Art Neville. After performing as a solo artist in the early '60s, he co-founded The Meters in the mid-'60s, and then The Neville Brothers in the late '70s. Neville was involved with an array of artists, and The Meters worked with Allan Toussaint, Dr. John, Paul McCartney, and others — ultimately morphing into The Funky Meters in the '90s. Photo: robbiesaurus [CC BY-SA]
---
Ranking Roger, 56 (died 3/26/19 of lung cancer)
Not one to stand still for long, singer Ranking Roger joined singer Dave Wakeling to co-front the English Beat in 1978, and the duo left the band in the mid-'80s to form General Public. From there, Roger (born Roger Charlery) released a solo record, started a band called the Special Beat (a combo of the English Beat and The Specials) and toured with Big Audio Dynamite and Sting, among others.
---
Reggie Grimes Young Jr., 82 (died 1/17/19 of heart failure)
A member of American Sound Studio's "Memphis Boys," Reggie Young's guitar playing can be heard on countless tracks, including Merrilee Rush's "Angel of the Morning," Neil Diamond's "Sweet Caroline," Elvis Presley's "In the Ghetto," and Dusty Springfield's "Son of a Preacher Man." Photo: Jeremylr68 [CC BY 3.0]
---
Leon Redbone, 69 (died 3/30/19 following complications from dementia)
Singer, songwriter, and guitarist Leon Redbone — whose Panama hat, sunglasses, big mustache, and tie were an indelible part of his persona — was something of an enigma throughout his career. Not terribly prolific with his recorded releases, he caught the attention of Bob Dylan in 1974 and collaborated with the likes of Don McLean, Dr. John, Ringo Starr, and Merle Haggard, among many others throughout his career.
---
Sleepy LaBeef, 84 (died 12/26/19 of undisclosed causes)
Rockabilly stalwart Sleepy LaBeef was once credited with knowing 6,000 songs (he denied knowing that many), though it's indisputable he had an enormous memorized song list at his disposal. LaBeef never enjoyed huge album sales, but his constant live playing schedule helped LaBeef define the rockabilly genre, with his first recording being the single, "I'm Through," in 1957.
---
Marie Fredriksson, 61 (died 12/9/19 — she was diagnosed with a brain tumor in 2002)
Hailing from Sweden, Marie Fredriksson was the singing half of Roxette, whose four #1 hits in the US — "It Must Have Been Love," "Joyride," "The Look," and "Listen to Your Heart" — helped propel the duo to 75 million record sales.
---
Paul Barrere, 71 (died 10/26/19 from complications of liver cancer)
Joining Little Feat as a guitarist and vocalist for the band's third album, Dixie Chicken, and taking an ever-increasing role in the band leading up to it's break-up in 1979, Paul Barrere's songwriting, guitar playing, and singing were also a feature of Little Feat when the band reformed in 1988. Photo: Carl Lender [CC BY 2.0]
---
João Gilberto, 88 (died 7/6/19 of undisclosed causes)
Known in his native Brazil as "The Legend" ("O Mito"), João Gilberto was a bossa nova guitarist and singer who released over two dozen albums over the span of seven decades. Photo: Tuca Vieira from São Paulo, Brazil [CC BY-SA 2.0]
---
Allee Willis, 72 (died 12/24/19 of a heart attack)
Allee Willis was a Grammy Award-winning songwriter whose co-credits include Earth, Wind, & Fire's "September" and "Boogie Wonderland;" the Pointer Sisters' "Neutron Dance;" and The Rembrandts' "I'll Be There For You," AKA the theme song to show Friends. Image sourced from Allee Willis' Twitter account.
---
Bushwick Bill, 52 (died 6/9/19 of pancreatic cancer)
A member of the rap group Geto Boys, known for its extreme and controversial content, Bushwick Bill released solo albums after leaving the group, culminating in the release of a Christian rap album, My Testimony of Redemption in 2009.
---
Roky Erickson, 71 (died 5/31/19 of undisclosed cause)
Something of a tragic character, Roky Erickson entered the music scene in the mid-'60s, landing a spot in the psychedelic band 13th floor Elevators. But after being charged with possession of a joint, he endured a three-year stint in a hospital for the criminally insane after pleading insanity to avoid prison (it's been reported he battled schizophrenia and other mental illness). He was never the same and his career never got back on track, though his influence reached far.
---
Earl Thomas Conley, 77 (died 4/10/19 from a "dementia-like" condition)
Known for his "thinking man's country," Earl Thomas Conley's career included numerous hits songs, but somehow not the corresponding acclaim and recognition.
---
Michel Legrand, 86 (died 1/26/19 from septicemia)
French composer, conductor, and jazz pianist Michel Jean Legrand wrote over 200 film and television scores, achieving 11 Academy Award nominations (three wins) and 14 Grammy nominations (five wins). Photo: Georges Biard [CC BY-SA]
---
Lorna Doom, 61 (died 1/16/19 of cancer)
Lorna Doom was the bassist of the Germs, one of the punk bands profiled in the 1981 film, The Decline of Western Civilization. The band, whose stage antics earned it an oversized reputation, released five albums between 1979-1986. Photo: Lynxaustin [Public domain]
---
Whitey Shafer, 84 (died 1/12/19 of undisclosed causes)
A songwriter and performer, Whitey Shafer wrote hits for Johnny Russell, George Jones, and George Strait, including the #1 hits "Does Fort Worth Ever Cross Your Mind" and "All My Ex's Live in Texas." Shafer was inducted into the Nashville Songwriters Hall of Fame in 1989.
---
Steve Ripley, 69 (died 1/3/19 after battling cancer)
Steve Ripley was a guitarist who formed The Tractors in 1994, whose self-titled debut went multi-Platinum. Ripley released a solo album in 2002, in addition to contributing to the six Tractors albums released between 1994-2009. Photo by Kelly Kerr.
---
Larry Taylor, 77 (died 8/19/19 of cancer)
The younger brother of Mel Taylor (drummer of The Ventures), Larry Taylor was a bassist who did session work for The Monkees and Jerry Lee Lewis before joining Canned Heat, a band that played the Monterey and Woodstock festivals and released 28 albums between 1967-2015. Photo: Heinrich Klaffs [CC BY-SA]
---
Neal Casal, 50 (died 8/26/19 by suicide)
A guitarist and multi-instrumentalist, Neal Casal released nine solo albums between 1996-2012 and played with numerous acts including Rickey Medlocke's Blackfoot (1988-1993), the Cardinals, and the Chris Robinson Brotherhood. Photo: 6tee-zeven [CC]
---
Donnie Fritts, 76 (died 8/27/19 died from complications from cardiac surgery)
A session musician, songwriter, and recording artist who helped create the Muscle Shoals sound, Donnie Fritts' songs were recorded by Percy Sledge, Dusty Springfield, the Box Tops, and Tommy Roe; he recorded with Waylon Jennings, Willie Nelson, John Prine, Lucinda Williams, and Robert Plant; he released four solo albums; and was Kris Kristofferson's keyboardist for 40 years.
---
Daniel Johnston, 58 (died 9/11/19 of a heart attack)
A lo-fi recording artist who sprung from his basement making home-recorded cassettes, Daniel Johnston caught the attention of artists like Sonic Youth, Yo La Tengo, Butthole Surfers, Half Japanese, and Nirvana despite his relative obscurity. Johnston's recording career peaked with an unlikely contract with Atlantic Records, which released his album, Fun in 1994. Paul Hudson from United Kingdom [CC]
---
Maxine Brown, 87 (died 1/21/19 from cardiovascular disease)
Known for their smooth, polished brand of Country music, the sibling trio The Browns released 18 albums between 1957-1996 and were inducted into the Country Music Hall of Fame in 2015.
---
Clydie King, 75 (died 1/7/19 due to complications of a blood infection)
Clydie King was a recording artist best known for her work as a back-up singer to the likes of Ray Charles, Bob Dylan, Humble Pie, B.B. King, The Rolling Stones, Steely Dan, Barbra Streisand, Bob Dylan, Linda Ronstadt, Joe Cocker, Dickey Betts, and Joe Walsh.
---
Scott Walker, 76 (died 3/22/19 of cancer)
Born in Ohio, Scott Walker made his mark in the late '60s in the UK, where he had a string of hit albums, an experimental career, and influenced such artists as Brian Eno, David Bowie, and Thom Yorke.
---
Stephan Ellis, 69 (died 2/28/19 of undisclosed cause)
Stephan Ellis was the bassist of the band Survivor, and played on the band's major hits, "Eye Of The Tiger" and "Burning Heart."
---
Mark Hollis, 64 (died 2/25/19 after battling an undisclosed illness)
Mark Hollis was the frontman and principal songwriter of new wave band, Talk Talk. Photo: Copyright : Parlophone Records, Ltd./Warner Music UK Ltd., 1988
---
John Fraser Mann, 57 (died 11/20/19 of early-onset Alzheimer's disease)
John Mann was a Canadian singer, songwriter, and guitarist who co-founded and fronted the folk-rock band Spirit of the West. Photo: Drhaggis [CC BY-SA 3.0]
---
Larry Junstrom, 70 (died 10/6/19 of unknown cuases)
Lynyrd Skynyrd's co-founder and original bassist, Larry Junstrom was best known for playing bass in the southern-rock band .38 Special. Photo: Nico.GI [CC]
---
Barrie Masters, 63 (died 10/2/19 of undisclosed causes)
Barrie Masters was the vocalist for the pub-rock band Eddie & the Hot Rods, whose loud and fast style and stage antics led the way for punk in the '70s.
---
Jessye Norman, 74 (died 9/30/19 of septic shock and multi-organ failure, complications of a spinal cord injury)
Soprano Jessye Norman sang opera and recital music and was renown for her broad repertoire.
---
Harold Mabern, 83 (died 9/17/19 of a heart attack)
Harold Mabern was a hard-bop jazz pianist who often worked as a side-man but also released two dozen albums under his own name. Photo: Jimmy Baikovicius [CC BY-SA 2.0]
---
Mac Wiseman, 93 (died 2/24/19 of kidney failure)
Mac Wiseman was a tenor bluegrass singer who was inducted into the Country Music Hall of Fame in 2014.
---
David Berman, 52 (died 8/7/19 of suicide by hanging)
David Berman was the brainchild behind the low-fi Silver Jews, which also featured Pavement's Stephen Malkmus.
---
Timi Hansen, 61 (died 11/4/19 after battling cancer)
Timi Hansen was the bass player for Mercyful Fate and King Diamond.
---
Kenny Dixon, 27 (died 11/12/19 in an auto accident)
Kenny Dixon was the drummer for Country Music star Kane Brown.
---
Kim Shattuck, 56 (died 10/2/19 of Lou Gehrig's disease)
Kim Shattuck was the vocalist, guitarist, and songwriter from the punk band, The Muffs.
---
Robert Hunter, 78 (died 9/23/19 of undisclosed causes)
Robert Hunter was a singer-songwriter and poet, best known for his work contributing lyrics to the Grateful Dead.
---
Harold Bradley, 93 (died 3/31/19 in his sleep)
A Nashville session guitarists for over 50 years, Harold Bradley may be the most-recorded guitarist in history. His work includes recordings with Patsy Cline, Willie Nelson, Roy Orbison, and Elvis.
Fred Foster, 87 (died 2/20/19 from complications of a stroke)
Fred Foster was a producer and head of Monument, a Nashville-based record label. He produced classic hits by Roy Orbison, and worked with major artists including Kris Kristofferson, Willie Nelson, and Dolly Parton.
Andy Anderson, 68 (died 2/26/19 of cancer)
Drummer Andy Anderson's resume includes work with Nik Turner, Hawkwind, the Cure, Iggy Pop, Peter Gabriel, and the Gun Club.
Bernie Tormé, 66 (died 3/17/19 of pneumonia)
Despite a reputation as an outstanding guitarist and playing in notable acts like Ian Gillan's (Deep Purple) solo band and a stint with Ozzy Osbourne, Bernie Tormé was never able to achieve the mainstream popular success his talent merited.
Dave Riley, 59 (died 12/24/19 from throat and lung cancer)
Dave Riley was the bassist of the punk band Big Black, founded by producer Steve Albini (1986-1992).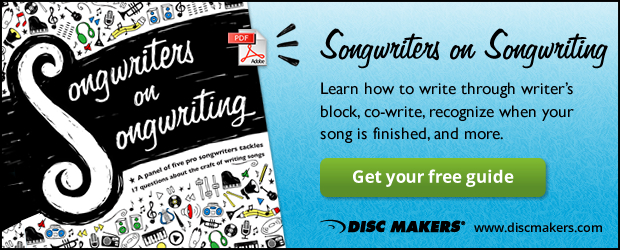 Related Posts
Musicians who died in 2018
Musicians who died in 2017
27 music icons and musicians who died in 2016
26 Notable Musicians Who Died in 2015
12 musicians who died in 2014
25 notable musicians who died in 2013