Nothing spurs creativity like a deadline. Get your songwriting started by signing up for the RPM Challenge or February Album Writing Month and create an entire album in the month of February.
You've got your recording set-up. You've got musical ideas. Now all you need is a bit of motivation. How about a deadline? Starting February 1st, why not challenge yourself to create an entire album's worth of new, original music before the month's end? Sound impossible? It's not, and we'll not only explain why to do it, we'll help you with tips to achieve it.
One of the most motivating things in life is a deadline. It's even more compelling when you add in accountability with other musicians you can interact with who are trying to achieve the same musical deadline. You can do this by joining one of two free February music challenges:
Record Production Month (RPM) Challenge
February Album Writing Month (FAWM)
Music challenges like RPM and FAWM are modeled after the highly successful National Novel Writing Month, which challenges authors to commit to writing a 50,000-word manuscript during the month of November. Both RPM and FAWM challenge you to record an album's worth of material within the month of February. RPM asks you to make 10 songs or 35 minutes of music, while FAWM has you create 14 songs. Either way, they both have the same goal: create an album in 29 days (thanks to Leap Day!). These are both challenges, not contests or battle-of-the-bands. You "win" by finishing — they are simply a motivation to create new, original music.
Why does an album challenge work to spark creativity for so many musicians? Because of a little thing called "Parkinson's Law," which states that work expands to fill the time available to complete it. This means if you give yourself three months to write 10 songs, it will end up taking you three months to complete the task. However, that extra time may or may not improve the quality of your output. Studies have shown that time on any given project is oten wasted on procrastination, distractions, over-planning, and stress. In fact, imposing a constraint on creativity — whether you limit the technology, tools, or time allotted — can actually enhance creativity and the quality of ideas.
Because the 29-day deadline is much shorter than what it usually takes to create an album's worth of material, it forces you to push off the distractions and procrastination and focus on the essentials — songwriting, recording, and mixing — since you have such limited time.
Here are three additional reasons you should take on an album challenge this month.
It forces you to create new material
The idea with any music challenge isn't to make something perfect! Instead, you should use the 29 days to complete a first draft, not a final draft. Once you complete the challenge album, that should just be the start.
Although you can share it with the other musicians you connected with at the challenge sites, you don't have to release it to the general public "as is." Once you have 10-14 new songs, you'll be in a great position to pick which songs to continue to work on, revise, add to, and then release into the world throughout the year.
You network with other musicians
One of the best things about these challenges is that you're not in it alone. All throughout February, the RPM and FAWM websites and boards are buzzing with musicians talking gear, exchanging recording and songwriting tips, and keeping each other motivated as the clock ticks to midnight on March 1st. It's a great place to network and generate new opportunities. And then, once it's done, the party event continues with listening parties online and sometimes in cities around the world.
Generate exposure
Participating in the challenge can also generate publicity and exposure. The music you create can get included in jukeboxes showcasing RPM and FAWM artists, which can get you new fans. Plus, both RPM and FAWM often work with the media to highlight the musicians taking part. For instance, the RPM organization usually promotes the event to radio and journalistic outlets, including National Public Radio (NPR) who chooses their favorite songs and plays them on the air.
Our own band's attempt at 10 songs in one month ended up getting NPR coverage. And, once we put the finishing touches on our album, Sham Rock, later that year, it went on to become a St. Patrick's Day favorite and was even nominated for a couple "Best Irish Album" awards. Not bad for just rolling up our sleeves, diving into the challenge, and seeing what might come out of it.
Here are some tips for songwriting and music production to make the best out of the 29 days once you sign up to create your album.
Schedule your four weeks and "chunk" out your work
There are four weeks in February, so to make the best use of your time, you should break up the weeks by album production tasks. For example, reserve week one for songwriting and come up with song topics, lyrics, and initial demos. You may even want to pick a theme for the album to help structure and guide what you're creating.
The goal would be that by the end of week one, you'll have rough demos for all the songs you'll be recording and mixing during the rest of the month. Weeks two and three should target refining and recording, with week four focused on mixing. Of course, that's the plan, but you'll want to be flexible. When our band did RPM, we'd often come up with songs later in the month that were perfect for the album. Note that the rules of both contests state you need to submit the music with an album cover, so you'll likely want to reserve the last few days to create the image.
Produce some activities and tasks in batches
This tip is twofold: it'll help your music production, but also your efficiency throughout the month as you focus on album creation. Batching is the act of lumping related tasks together so you can finish them all at once. For our band, which included a horn section, we'd set aside time to record all the bass parts or all the horn parts on one weekend day. By doing this, the members didn't have to come into the studio 10 times for each song. Instead they came in once and powered through all 10 songs, saving a ton of time in the long run.
A second way to use the batching technique is to bundle activities such as answering emails, social media, or hitting the RPM or FAWM boards. Otherwise, you can lose time and focus to your smartphone and kill your creative flow and production output.
Shut up your inner critic
As we said in the Disc Makers post, "You Aren't Qualified To Judge Your Own Music," you need to ignore your internal critic when songwriting — especially when working on a fun project with a tight deadline like RPM and FAWM. Critiquing yourself during the creative process is like driving with the parking brake on. Stay in the flow and run with what you come up with. You can always edit and refine what you created later. Remember, what you're creating is a first draft to build on and release to the general public later in the year. Your job now is to create new music and record a solid version for the RPM or FAWM audience.
— — —
Head over to and sign up right now at RPM or FAWM (it's free) and start brainstorming. You can start coming up with ideas for a theme for your album and a plan before it starts so you're ready go to once the clock strikes midnight on February 1st.
---
Authors of the critically-acclaimed modern classic, The Indie Band Survival Guide, Billboard Magazine called Randy Chertkow and Jason Feehan "the ideal mentors for aspiring indie musicians who want to navigate an ever-changing music industry." Their latest book, Making Money With Music (Macmillan) and free Making Money With Music Newsletter, help all musicians — from startups to pros — build a sustainable music business so you can make money in today's tech-driven music environment.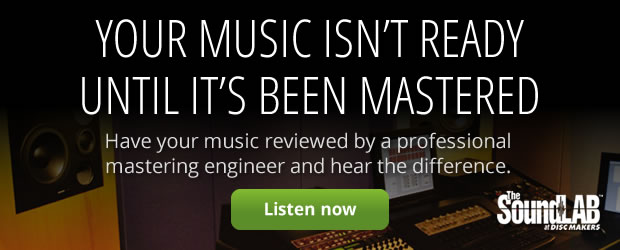 Related Posts
A release strategy to fill your yearly calendar
Piggyback on current trends using hashtags
You aren't qualified to judge your music
How to generate music marketing, promotion, and publicity opportunities
Collect everything your recorded music can earn: Pt. I