Your band bio can compel the press/media to write about you, bookers to contact you to play live, and potential fans to check out your music. But one size does not fit all, so you'll need three versions.
Wouldn't you love to just focus on letting your music to do the talking? That'd be nice, but in today's Internet- and social media-fueled world, you need to write and speak about the music you create as well. It's important to have an accurate and compelling description of you and your music so fans, press/media, and bookers take notice and have an opportunity to learn more about you.
A well-written bio can compel the press/media to write about you or interview you and bookers to contact you to play live. To do this, you need to have at least three versions of your band bio at-the-ready: one sentence, one paragraph, and one page.
Bio #1 — The one-sentence "elevator pitch"
The most important version of your story is the one-sentence version. You'll use this when you're talking in person, but it's also useful for social media platforms and other online profiles since they only give you a handful of characters to tell others about yourself. There are three techniques that can help you write a short but powerful description:
1. Compare yourself to three well-known artists
The first technique relates to something we detail in our article, "How to generate music marketing, promotion, and publicity opportunities." The technique includes referencing well-known artists who influenced you or are in your music space. By name-dropping well-known artists in your short description, you immediately and concisely give the reader a major clue about the genre, style, and attitude of your music.
While this might cause some people to decide they don't want to hear anything further about you, it will make the right people interested by targeting those who are already predisposed to your style. This technique will intrigue and lure fans of those other artists to check you out. But that's not all: it also allows you to piggyback on the marketing efforts of those more popular artists without spending money of your own. When people search for those artists — whether through streaming services, search engines or other music services — your music might pop up as a recommendation.
2. Make your music genre and description your own
Your one-sentence bio should emphasize your style, genre, and/or instrumentation. But, if you can, try spinning it in a highly-descriptive and unique way to intrigue the reader. For example, Ariel Hyatt, the founder of Ariel Publicity, said her favorite band description was from the bluegrass/rock/country/blues/jazz/Cajun/zydeco band Leftover Salmon who said they played "polyethnic Cajun slamgrass." It was not only an accurate description, but it summed up their energetic live show, all within three words.
3. Highlight key achievements and accolades
Anything unique and impressive that you've achieved as an artist should be called out and woven into your bio. For example, if you've received an award, press/media coverage, played at a famous venue, or charted, add it in. Our band highlights the fact we did a song-a-day for an entire year, so we describe ourselves as "A horn-based geek rock band which released a song each day for a year — 365 songs." Also, you might have a few one-sentence alternatives aimed at a particular audience, including people you want to do business with. For a potential licensee, we say: "We've licensed music to Disney and Viacom and written soundtracks for TV shows."
Bio #2 — The one-paragraph description
Your one-paragraph bio should borrow from your one-sentence version but provide additional detail. This version is perfect for website "about" pages, press releases, emails to press/media, bookers, producers, and other people who don't know you yet. For this version, you can include basic facts about your music, your hometown, style, additional accomplishments, a key quote from a publication describing you, etc. But, again, the key is to intrigue them about who you are and get them to want to learn more about you and your music. Add any outside sources that have written about you and well-known names who have worked with you to give you credibility.
For example, we've used the following:
Beatnik Turtle, which has been dubbed "remarkably prolific and a fiercely independent rock group" by NPR, is a Chicago-based horn-powered geek rock band that has created 20 albums and released over 500 songs. They've written music for TV, commercials, films, podcasts, theater (including Chicago's world-famous Second City), and have licensed music to Disney/ABC Family and Viacom. In 2007, they decided to take on a major creative challenge: release one original song for every day of the year. The result was 365 songs totaling 14 hours 57 minutes and 22 seconds of music that crossed genres, topics, and styles.
Bio #3 — The one-page
While this version of your story is the least likely to be read, you need this version for diehard fans who want to know more about you as well as the press/media who want to cover you in more detail.
Your one-pager should borrow from your one-paragraph version but include a story hook to keep them reading. Here's where you share key facts about your background, what drives you, how you got involved in music, your live show (and the key venues you've played and number of performances to date), your lyrics, message, and any additional key accomplishments. Since you have space, you can use additional quotes from band members or press for more impact and end it with contact info and links to find out more.
Once you have all three versions of your bio, you can easily cut-and-paste them when needed since you'll be using them often. You can post these on your website, but services such as Google Drive, Evernote, Dropbox, or some other cloud-accessible provider can also work (especially for working drafts). As for your one-sentence bio, you'll want to commit it to memory so you can easily say it in conversations.
Finally, know your three bios are never "done." They'll continue to evolve, just as your music and career do.
---
Authors of the critically-acclaimed modern classic, The Indie Band Survival Guide, Billboard Magazine called Randy Chertkow and Jason Feehan "the ideal mentors for aspiring indie musicians who want to navigate an ever-changing music industry." Their latest book, Making Money With Music (Macmillan) and free Making Money With Music Newsletter, help all musicians — from startups to pros — build a sustainable music business so you can make money in today's tech-driven music environment.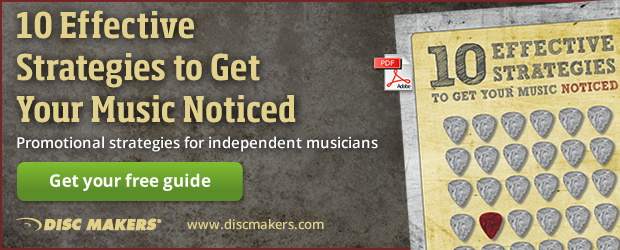 Related Posts
How to generate music marketing, promotion, and publicity opportunities
How to write a killer artist bio
Press kit fundamentals – more band bio writing tips
Sell your story, sell your music
To make money with music, make sure you're easy to find