Not only does "I Heard It Through The Grapevine" hold the distinction of the being the first and last number one R&B song in 1968, it is the only song to have been a number one R&B hit for three different artists.
This is the third part of a series that explores cover songs in the hope of discovering secrets to making a hit.
At first blush, "I Heard It Through the Grapevine" seems like a weird choice for a series that examines successful covers of unsuccessful songs. After all, "Grapevine" was first released as a single by Gladys Knight & the Pips in 1967 and it went to number one, becoming Motown's best selling single at that time. But the song's history is more complicated than most people know — for example, the Pips' single was actually the third recording of the song — and we can learn quite a few lessons from that story.
Barrett Strong came up with the idea for "Grapevine" in 1966. He had heard the expression "I heard it through the grapevine," and was surprised no one else had used it in a song. Not being an experienced songwriter (Strong sang Motown's very first hit record, "Money (That's What I Want)," in 1959) he hooked up with Motown producer Norman Whitfield to help him finish the song. (Whitfield and Strong would go on to write several classic hits, including "War," "Cloud Nine," and "Papa Was a Rollin' Stone.")
In the '60s, Motown took an almost scientific approach to creating hit records. They had an amazing roster of songwriters, singers, arrangers, and musicians. When they had a new song, they would give it to one set of artists to record it. If Motown chief Berry Gordy liked the results, they would release it as a single. If not, they'd let another artist perform the song with a new arrangement. Rinse and repeat.
Even if a song became a hit for the label, they would still let other Motown artists take a crack at it, because you never knew. Best case scenario, they would get two hits out of one song. Worst case, the song ended up as filler on an album. (For example, "Get Ready," written by Smokey Robinson, was recorded by the Temptations — who had a hit with it — and then it was covered by the Supremes, The Miracles, and Rare Earth. Rare Earth's version was also a hit.)
Such was the case for "Grapevine." Whitfield gave the song to Smokey Robinson and the Miracles to see if they could spin gold. Here is the first (known) version of "Grapevine," recorded on August 6, 1966. (According to some accounts, the Isley Brothers recorded a version, though it has never been located, nor is it clear if it was recorded before or after the Miracles.)
This record was played for Berry Gordy, but he shot it down, saying it wasn't strong enough to be released as a single. He wasn't wrong. First of all, although Robinson was clearly a competent singer, this recording is not a shining example of his talents. His phrasing is awkward and his vocal tics are distracting, like the way he pronounces "knew" in the opening sentence.
It's also an unusually stripped-down and monotonous arrangement for Motown records of that era. I would say this was a demo or perhaps an unfinished recording, except that the band would later release this song, with fresh (better) vocals recorded over this exact backing track, for their 1968 album Special Occasion.
Ultimately, there's no drama to the song, something Motown records excelled at. For example, compare this recording to another song Whitfield co-wrote and produced in 1966, the Temptations' "Ain't Too Proud to Beg."
With rejection in hand, Whitfield went back to the drawing board and gave the song to Marvin Gaye. Gaye recorded the song between February 3 and April 10, 1967.
If the Miracles' version was stripped-down, the Gaye arrangement is anything but. Strings and backup singers fill in all the empty spaces. There's even a horn part for added drama and atmosphere. Note how Whitfield builds up the tension in the opening moments of the Gaye version so that when Marvin starts to sing it feels epic.
Gaye's vocals are more dynamic but less breathless than Robinson's, again adding to the drama. (Apparently, Whitfield insisted Gaye sing the song in a higher key than he was comfortable to wring more emotion out of his vocals.)
The biggest change, though, is the tempo. As we saw with "Tainted Love" and "Southern Cross," slowing down the song allows it to breathe.
Interestingly, the difference in tempo between the two songs is pretty slight. The Miracle's version clocks in at 127 bpm, while Gaye's version is a steady 117. But the Miracles' song feels much faster due to the busy drumming, whereas the drummer on Gaye's cover is much more laid back. (The bongos do much more work than the drummer does.) Gaye's version has a bounce that the Miracle's version lacks.
The result is an instant classic.
Well, an instant classic for everyone except Berry Gordy, who didn't feel Gaye's version was a hit. And so the song was shelved.
Two months later, Whitfield decided to take a completely different approach, one that was inspired by Aretha Franklin's "Respect" (which itself would make for a cool study, as it's a cover of an Otis Redding song). Whitfield wanted to out-funk Aretha.
Interestingly, the Pips version has the slowest bpm of the three (112) but it feels much faster than Gaye's version, thanks to James Jamerson's hyperactive bass and Knight's glorious, gospel-influenced vocals.
It's such a startlingly different approach, it feels like a completely different song.
Once again, Berry Gordy wasn't enthused about the song, but he was eventually overruled and the Pips' version was released as a single on September 28, 1967. In spite of the fact that Motown didn't do much to promote the record, it reached number one on November 25th and stayed there for six weeks.
Seeing that the Pips had a hit, Whitfield once again tried to get Gordy to release Gaye's version, but Gordy didn't want to do so on the heels of the Pips' song. Whitfield put it on Gaye's album, In the Groove, which was released on August 28, 1968. DJs, however, realized what Gordy did not, and began to play "Grapevine" on the air, forcing Gordy's hand, and the label finally released Gaye's version as a single on October 30, 1968. Gaye's version outsold the Pips' and stayed at number one for seven weeks.
Not only did "Grapevine" hold the distinction of the being the first and last number one R&B song in 1968, it is the only song to have been a number one R&B hit for three artists. Roger Troutman's electronic version went to number one in November, 1981. Of course, it's been covered countless times (Creedence Clearwater Revival's version went to number 43 in 1970) and has been featured in movies and TV commercials.
"I Heard It Through the Grapevine" has been about as successful as a song can possibly be. Not bad for a song that was nearly shelved three times.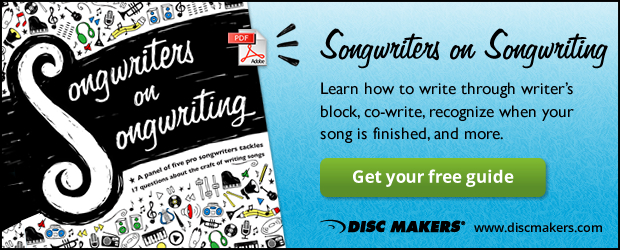 Related Posts
Unlocking a hit song — Soft Cell's "Tainted Love"
How Stephen Stills turned an unreleased leftover into the smash hit "Southern Cross"
The Funk Brothers and their Motown legacy
James Brown and the invention of funk music
Three approaches to recording and performing cover songs