Growing your audience — and your revenue — boils down to getting to know the right people. Follow these musician networking tips to grow your connections and music career.
When it comes to making money with music and growing your audience, most of your opportunities will come from your connections. Technology can help facilitate your operations and communication, but it's people who make things happen.
Knowing how to meet and connect with the right people can pay off in your music career. While this takes time, energy, social skills, and courage, with the right techniques, you can grow your network and boost your career, because:
Your connections can create music business opportunities. You'll want to grow your business contacts to include people like bookers, venue owners, music supervisors, app developers, and more so you can generate additional income opportunities beyond music sales, streaming, and merchandise sales.
Your connections can get you in front of new audiences. If you make connections with people who have audiences of their own, they can help you get your music discovered by new fans all over the world. This includes journalists, music reviewers, bloggers, podcasters, internet and terrestrial radio producers, other musicians, and more.
Your connections might have resources, skills, knowledge, and contacts you need. You can't do it all yourself, so getting to know capable people who can advise or help you solve problems will give you more time to focus on your music and the activities you're best at. This includes getting to know attorneys, agents, managers, accountants, live music producers, studio owners, graphic artists, and other skilled professionals. It also means getting to know "social connectors" who know a lot of other people.
Now that you know why to connect, how do you bring new people into your network? Here are five effective techniques to build your network.
1. When you meet someone new, find out how you can help them.
If you want to make a genuine connection, don't start by trying to take something. Give something instead by finding out what they're working on and how you can help them. Once you do, they will be inclined to give back by helping you.
Once you've helped someone, they are more likely to take your calls and consider you a valuable person in their network. So, when you're at an event and meeting someone new or even reconnecting with a contact, your conversation should center on them and whatever their current needs are. They will love talking about themselves and their latest projects, so listen and learn and offer ways that you can help.
As a musician, one of the best ways you can contribute is to offer recorded music for projects. It's probably easy for you to create music for someone, and it's surprising how often business contacts need music. Sometimes they won't realize they need music until you make the suggestion. You can also offer your skills, equipment, or simply help with general tasks.
2. Get introduced (AKA "The Warm Handoff")
Sometimes the person you want to meet can't be approached directly or is two or three degrees away from you. In this case, start with who you already know and see if they can make an introduction. Even well-known people are willing to talk with strangers if they've had an introduction from someone they know well. For instance, our band always wanted to play a certain festival. After years of trying to go through the front door by submitting forms and enrolling online, we discovered a friend knew the event organizer. Asking her to introduce us to him got us a gig in less than 24 hours.
3. Talk about your own goals and problems so others can help
The people you know might have the skills or connections you need, but they won't know how they can help you if you don't ask! Talking about your latest project is also a good topic of conversation at events. We've found that when we talk about projects we're working on and the problems we're facing, people we don't expect to be able to help offer advice, assistance, or to connect us with the people we want to get in touch with.
For instance, we managed to get someone to create the cover art for our second album by talking about the fact that we didn't have the right software at a party. One of the people we met was a graphic artist and she helped us put together the artwork the next day. Another friend of ours helped get press for our TheSongOfTheDay.com project by talking to his friend who wrote for a popular Chicago blog.
4. Network in places where you're the only musician
Don't just go to music industry events when you're networking. Attend gatherings where you are the only musician around. You will stand out from the crowd with a unique set of skills. For example, we've attended DragonCon, where podcasters, bloggers, filmmakers, and other creative people meet. Most of them need music, and being among the only musicians attending the events, we've generated a ton of new licensing opportunities and collaboration projects. Also, nearly all of these people have their own audiences, so when we've gone back to the conference in later years, their fans wanted to get selfies with us because they had heard of our band and knew our work!
5. Ask people, "Who should I get to know?"
We ask this question of everyone we meet. Most people will come up with at least one or two names and they often love making connections for you. We have one friend who moved to a new city and just had coffee with people, starting with one person she had a connection with. By the end of the process, she had a notebook full of names and got to know most of the major music and radio contacts in her city. This got her a job plus a huge network to tap.
Conclusion
Your network wants to see you succeed, so leverage them for your music career. But after they help, be generous with your thanks and gratitude. Put their name in lights by crediting them in your projects the same way a movie or TV show credits all the people who were a part of it. Celebrate any successes they helped you achieve by including them. For example, we borrowed the "closing party" concept from the theater world and throw private events for everyone who helped us with every major release. During the party, we talk about our next major project and most everyone offers their help again.
Also, your network isn't just something to have, it's something you should share. Make sure to use the flip-side of the "who should I get to know?" technique and introduce your network to new people you meet.
And finally, make sure to stay up-to-date with your contacts. Reach out every six months or so to find out what they're working on and find ways to help them. They'll appreciate it and will be ready to help you when you reach out and need something from them.
---
Authors of the critically-acclaimed modern classic, The Indie Band Survival Guide, Billboard Magazine called Randy Chertkow and Jason Feehan "the ideal mentors for aspiring indie musicians who want to navigate an ever-changing music industry." Their latest book, Making Money With Music (Macmillan) and free Making Money With Music Newsletter, help all musicians — from startups to pros — build a sustainable music business so you can make money in today's tech-driven music environment.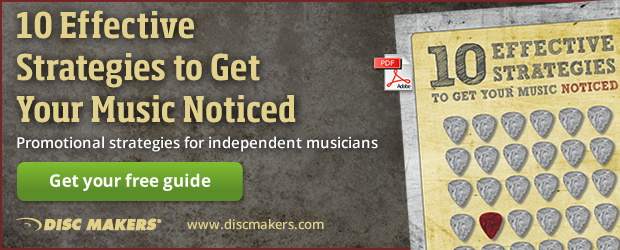 Related Posts
Networking is key to success in the music business
Networking in the music business
Collaborating and communicating with non-musicians
To make money with music, make sure you're easy to find
5 music promotion lessons we learned from (our song about) Star Wars