Consider your own financial needs when it comes to working and pricing appropriately when someone asks, "What do you charge for a music gig?"
In "What do you charge for a music gig? Part I," we shared basic advice on how to come up with a quote for your work as a musician that will make you happy and, hopefully, keep your clients and collaborators coming back for more.
Pricing your services has just as much to do with you as it does your client, says veteran Washington, DC musician and bandleader Glenn Pearson. Here are additional tips to help you consider your own financial needs when it comes to working as an indie musician and help you quote prices that will adequately compensate you when asked, "What do you charge for a music gig?"
Be realistic about your time and expenses
"If you're a piano player being asked to play two hours at a private party — and provide your own keyboard and amp — keep in mind that's more than two hours you should be compensated for," says Pearson. "You may be talking one hour of travel and setup and one hour of break down and travel home, so that's a total of four hours you are carving out of your day. Even though you're only sitting down to play for two hours, it's perfectly reasonable to be paid something for the full amount of time that you're setting aside for the job."
Similarly, try to figure in your expenses when coming up with a quote. Will you have to pay tolls or other transportation costs? Will you have to get clothes dry cleaned and buy an expensive meal out while in transit? Will you miss out on other lucrative opportunities by playing this gig? As Pearson stated in the first post, one size rarely fits all — so having a clear picture of the time and money you'll spend to make any given gig happen will help clarify how much you need to earn to make the whole endeavor worthwhile.
Administration and client management
When you're chewing on how much to charge for a gig, remember that it's not just about loading up, showing up, playing, and leaving. Someone has to engage with the client before, during, and after; hammer out details; and make sure everything works as intended. It's entirely fair and appropriate, says Pearson, to include compensation for such efforts in your price quote.
I put this principle into practice when I brought the Michael Gallant Trio to play a number of shows for a corporate client in New York City. After agreeing on a fee and basic terms for the first performance, I found myself sinking hours into navigating insurance and load-in issues, all in order to comply with convoluted safety standards at the company's HQ.
Needless to say, when my client asked us back for a second and third show, I made sure my quote was significantly higher to cover the extra time I would have to spend, not just on music-making, but on the business end if such problems reemerged.
Set your own standards
"Pricing is a very mercurial thing," says Pearson, "but once you have a sense for who your clients are and what your market is, it gets a lot easier."
Case in point, I've worked with a number of musicians who have done enough studio sessions that they feel comfortable quoting a standard hourly or full-day rate up front. These are all veteran players who have a strong idea of what they bring to the table, what will be asked of them on nearly any gig, and what market standards for compensation are, so they are able to ask for compensation that seems to work well for them and their clients.
Whatever your genre or speciality, pay attention to the gigs you play where you feel like you're being well compensated and the ones where you don't. With a little experience and thoughtfulness, you should be able to home in on some personal standards for compensation that will serve you well as guidelines for future opportunities.
What do you want to earn?
"Lots of musicians tend to underprice themselves because they want the job," says Pearson. "I don't recommend that. You have to charge something that shows you're worthy of what you're doing."
Pearson suggests thinking less about what your client wants to pay and more about what you want to earn. "What do you consider fair compensation for what you're doing, within the range of what the market will accept?" he asks. "It's a simple question, but it's important to think about. When you know what'll feel good to walk away with as far as money, you'll be in a better position to negotiate."
Don't be afraid to say "no"
It's easy for indie musicians to fall into the trap of feeling like they have to take every gig that comes their way, regardless of pay, says Pearson. But there may be times where the compensation just isn't there to make a particular endeavor worth it. In such situations, "unless you can't pay your rent or your car is being repossessed, don't hesitate to say 'no, thank you.'"
Turning down a gig does not have to mean burning bridges, and doing so politely and honestly can lay the groundwork for future collaborations — at a pay rate you can stomach. "It's perfectly fine to say, 'Thanks so much for thinking of me,'" says Pearson. "Even though this time isn't working out, let's stay in touch and talk when you have a greater budget to work with."
For more on Glenn Pearson, visit pearsonproductions.com.
---
Disc Makers' regular contributor Michael Gallant's debut trio album Completely received a four-star review from DownBeat magazine and a five-star review from Critical Jazz, which stated: "This, my friends, is the future of jazz. Fresh, invigorating, progressive – there are simply not enough positive adjectives to list here." Learn more, download through iTunes, or purchase through CD Baby. Follow Michael on Twitter at @Michael_Gallant or on Facebook.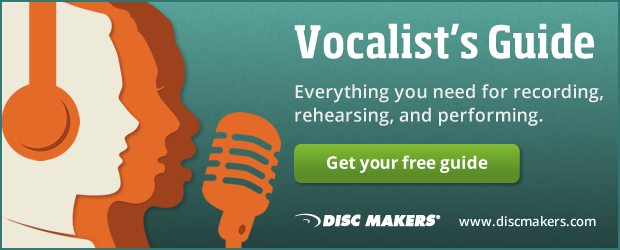 Related Posts
What do you charge for a music gig? Part I
Being a musician for hire: how to make it as a freelance side-musician
Last-minute bandmate – What to do when your key players can't play the gig
Work For Hire agreements from a musician's perspective
Work For Hire agreements: The producer's perspective
How to find and manage session players for your studio recording