When a potential client asks, "what do you charge?" for a music gig or service, it's not always easy to know what to say. Here are some guidelines to help you quote with confidence.
You know you've hit a certain level of success as an indie musician when you start getting those calls. But whether you're being asked to play on a recording session, do a set with your band at a party, help with arrangements for a tour, or co-produce a track for an up-and-coming artist, sharing your music and talents can come with its own set of business-related challenges.
When a potential client or collaborator asks, "what do you charge?" for a given gig or musical service, it's not always easy to know what to say, especially if you're entering creative and business territory that's new. Here are a few tips to help you shape an appropriate response — regardless of the situation — and get paid what you and your music deserve.
Ask around
If you have absolutely no idea what a reasonable fee would be for a string quartet arrangement for a three-minute pop song, never fear. Make some calls and ask questions, advises Glenn Pearson, a veteran independent musician and founder of the Washington, DC-based Glenn Pearson Productions.
"Talk to other musicians in your area and find out what standard pay is for what you're being asked to do," he says. "Even getting a rough range can be helpful. If you're being asked to play a party, try calling a booking agency and ask about reasonable rates so you're not just shooting for the stars. It can even be helpful to find the musicians union in whatever area you're gigging in and call them for advice."
Learn the market
Corporations in a given region can pay very differently from private individuals or nonprofits in the same area, says Pearson, and a gig in one city can pay differently from the same gig in another locale. It can take time and research to learn what a good going rate for any kind of musical work may be, but it's worth it; quoting New York City standard rates in a small town in Iowa probably will not provide the business results you're looking for.
Learn about the gig
"When it comes to figuring out how much to charge, one size rarely fits all," says Pearson. "It's important to ask questions and find out what you can about the opportunity before quoting a price."
Does the venue provide all the equipment you'll need, or are you expected to provide, haul, or even rent your own gear? How far away is the venue, how accessible is it, and is transportation covered? Are you expected to learn or create new material or can you get away with winging it and playing what you want? Is there a specific dress code (and do you already own the articles of clothing requested)? Are dinner, drinks, and/or accommodations part of the deal?
Needless to say, you don't need to ask every single one of these questions every time you get called — but queries like these can help you figure out an appropriate amount to request. You may want to charge significantly different amounts for a full backline gig that you can easily walk to, for example, versus one for which you have to haul your own PA, drive an hour, and pay $20 for parking.
Consider non-monetary perks
I've played plenty of gigs where I've accepted lower fees in exchange for benefits that don't involve dollars and cents. In one situation, I agreed to reduce what I would normally charge because I was being asked to play at an amazing (and expensive) party that I'd always wanted to check out; in another, I knew that a great meal would be included, so earning a little less money didn't feel like an issue. Helping out friends, getting the chance to work with people you admire or want to build relationships with, gaining access to locations and scenes you would not otherwise experience — these are all reasons why you may consider accepting a lower fee than you would otherwise consider fair for your time and effort.
A word of warning: far too many people try to take advantage of musicians by asking them to play for little or nothing and promising "exposure" as core compensation. Know that your time, work, and music have value. If your alarms are starting to go off mid-negotiation, don't let things go too far. Be ruthless and realistic about the non-cash benefits that you can expect from any given gig and make your decision from there.
Turn the question around — and be prepared to educate
When asked how much you charge, Pearson advises, it's perfectly reasonable to ask your potential client what their music budget is instead.
"I often ask clients, 'what do you want to spend?'" he says. "It's not that I have so much interest in what they actually want to be putting out for a given gig — I want to know what they think it's supposed to cost."
Often, he continues, a potential client may have absolutely no idea how much a jazz trio should be paid for two hours of cocktail music and will pull a number out of thin air. In such situations, Pearson says, it's fine to politely inform them if the number is too low to be realistic and to offer lower-priced alternatives instead: a duo instead of a trio, for example, or shorter hours.
If, on the other hand, what your potential client offers feels fair and reasonable, say yes and call it done.
Read Part II of this article. For more on Glenn Pearson, visit pearsonproductions.com.
---
Disc Makers' regular contributor Michael Gallant's debut trio album Completely received a four-star review from DownBeat magazine and a five-star review from Critical Jazz, which stated: "This, my friends, is the future of jazz. Fresh, invigorating, progressive – there are simply not enough positive adjectives to list here." Learn more, download through iTunes, or purchase through CD Baby. Follow Michael on Twitter at @Michael_Gallant or on Facebook.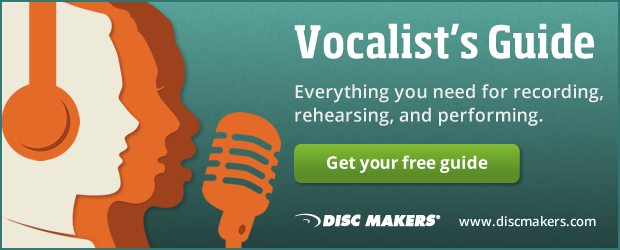 Related Posts
What to charge for a music gig, Part II
Being a musician for hire: how to make it as a freelance side-musician
Last-minute bandmate – What to do when your key players can't play the gig
Work For Hire agreements from a musician's perspective
Work For Hire agreements: The producer's perspective
How to find and manage session players for your studio recording