When I realized my latest recording project needed live cello recording to add the energy and timbre the song needed, I ended up collaborating with a remote session cellist from Toronto, with stellar results.
In two previous articles — "Remote music collaboration: Create great music with partners anywhere" and "Remote collaboration: Nine tips for sharing music tracks" — I talked about how to work with musical collaborators who may be a city, country, or ocean away. I recently had the opportunity to put those tips into practice for a country pop song I produced and co-wrote. Here's what happened.
Settling on a remote session cellist
When first working on the song, I put much of the instrumental arrangement together using virtual instruments and electronic drum sounds within Apple Logic. But as the song got closer to completion and we tracked lead vocals and harmonies, it became clear that some live, organic instruments were needed to balance out the song's electronic elements and give the recording the right energy. The good news? We both agreed that we heard a wistful solo cello, soaring and undulating in various parts of the song. The challenge was that neither of us played cello, nor had we worked with local cellists in this sort of context before.
Nailing the part
Before looking for a live cellist to record on our track, I wanted to have our goals as clearly defined as possible — simply sending the song and saying "play something cool" could potentially yield amazing results but could also result in any number of interpretations that would not fit our vision for the song. To that end, I pulled up a rudimentary cello synth patch within Logic and recorded myself improvising two different parts on the keyboard. I was very happy with the musical results and knew that even a cheesy-sounding synth cello on a guide track would make things infinitely easier for my live cellist — when I found him or her — to nail the part for real.
Locating the right collaborator for recording cello
I remembered that an old friend of mine, Toronto synth expert and renowned composer Amin Bhatia, often collaborated remotely with string players on his film and TV projects. Bhatia sends his remote collaborators tracks he has composed, usually with virtual instruments, and asks them to record their parts with live instruments from their home or project studios and send the tracks back to him for final assembly and production. This was exactly the sort of workflow I was looking for. Bhatia kindly introduced me, via email, to Canadian session cellist Kirk Starkey, an amazing player who records on Pro Tools in his project studio.
Setting the stage
Kirk and I began with a phone conversation, where I talked through the project and told him what we were looking for in terms of cello tracks. We also discussed timeline and budget, getting the non-musical elements out of the way early on. To move forward, Kirk requested the following:
a stereo mix of the track without my synth cello
a track with only my synth cello recorded
a MIDI file of the cello notes
the tempo of the song and the preferred recording resolution
Together, these resources gave him the context he needed to learn the parts, get the feel for the track, and set himself up to deliver a great recording. On my end, I asked Kirk to give me one take of him playing the cello parts exactly as written, and another with him interpreting the song however he saw fit.
Troubleshooting potential cello recording issues
It turned out that, in my keyboard improvisation, I had played some notes that Kirk said would sound extremely high on the cello. I encouraged him to transpose the parts as necessary and to follow the sound of the recording rather than following the precise octaves encoded in the MIDI track. Kirk took this feedback in stride and recorded his parts.
Listening and delivering feedback
It wasn't long before I received a download link and excitedly popped Kirk's tracks into my Logic session. They were all played beautifully and included harmony and drone parts that sounded great. The only issue was that his interpretation of the first main cello line felt too aggressive for the vibe of the song. I wrote to Kirk, asking him for another take that preserved the cello's rhythmic precision and energy, but was more flowing and mellow, with less vibrato. The initial confusion was "one of the difficulties of MIDI," Kirk wrote in response. "I had the feeling that this could be on the marcato side. You'll have a more chill version in about an hour."
Final draft
Kirk sent me the revised version, still propulsively rhythmic, but wonderfully chill and floating at the same time, and it fit perfectly. Done and done.
Wrapping up
I was thrilled with how my first foray into remote cello collaboration went down: I was able to pinpoint what I was looking for from my collaborator, tap my network to find the right musician to work with, give that player what he needed to do an outstanding job, and provide necessary feedback to get us to the finish line.
The only takeaway I plan to bring to my next time sourcing live cello from afar is to pay more attention to instrument-specific concerns such as phrasing and register; moving forward, I will be sure to give more thorough guidance on matters like these up front, to make the process even more efficient.
Do you have any stories from your own experiences collaborating with remote musicians that you can share? Tell us in the comments below!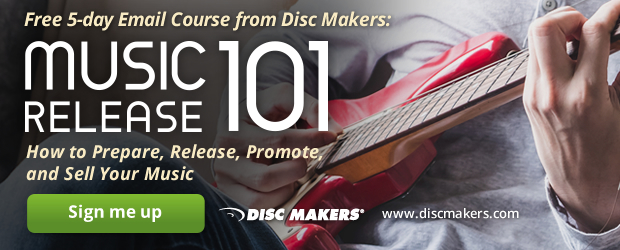 Related Posts
Are you ready for a remote musical collaboration?
Remote music collaboration: Create great music with partners anywhere
Remote collaboration: Nine tips for sharing music tracks
Virtual instruments – the secret ingredient of film, TV, and video game music
Five tips for hiring musicians online
Collaborating with another musician can boost your exposure