Music is your passion, and your gear is among your most prized possessions. That's why buying musician's insurance may be well worth the investment.
This article was originally published in Sweetwater's online magazine, InSync, and is reprinted with permission.
What would you do if your recording or rehearsal studio gets flooded, catches fire, or is destroyed in an earthquake? What would you do if somebody breaks in and vandalizes it? What if someone stole your prized guitar out of your car? How do you recover when an inexperienced hack damages your rack of priceless vintage gear?
Get musician's insurance.
Buying musician's insurance safeguards your financial investment in your instruments, recording gear, sound/lighting equipment, computer hardware/software, and miscellaneous audio accessories. Here's a typical list of questions from musicians about insurance … and answers.
I have homeowner's insurance, so I'm covered, right?
Many musicians mistakenly believe that since they have homeowner's or renter's insurance, their gear will be covered. That's not always the case. Homeowner's insurance is designed to cover a building that's used as a personal dwelling, not as a commercial studio. Even if you have a modest home studio, your insurance company might look at it as though you're running a business out of your house. We're not making a definitive statement about your insurance policy, but you ought to examine it and read the fine print. Don't wait until you need to file a claim after a fire or theft; by then it'll be too late.
How much is my gear really worth?
Most insurance agents aren't musicians, and they don't understand the true replacement cost of your gear. Most homeowner policies have per-item or per-category limits, as well. Say your $10,000 vintage Les Paul is destroyed in a house fire. If you file a claim with your homeowner insurance, it's possible they'll replace it with a modern equivalent worth far less than the original instrument. After all, Sweetwater sells entry-level Gibson Les Pauls for about $1,000. Your $4,000 specialized computer loaded with thousands of dollars in software? They may consider it an office machine that can be replaced with an off-the-shelf PC. And your vintage, out-of-production rack-mount gear? Honestly, you don't want to go there. In these situations, you need a specialized music insurer — they recognize the actual value of your gear and will help you find a suitable replacement.
What happens if the loss occurs while I'm taking my gear to a gig?
Some homeowner and automobile policies will cover items that you take out of your house, but there are usually a lot of exceptions. For example, say you take your pedalboard to a gig and it gets demolished. Or your gear is in the equipment van and the van gets stolen. In either case, a standard insurance company may claim that you were using your gear to conduct business and refuse to cover it. Specialized musicians' insurers, however, understand that playing out is a normal part of being a musician, and their policies take that into account.
What are the limitations of musician's insurance?
Specialized musicians' insurers understand the risks musicians face and are prepared to safeguard you from them. These policies do have limitations, however. If you accidentally drop your guitar, you're probably covered. If you intentionally smash it at the end of a show, your insurer will most likely refuse to cover the damages. If a band in your studio breaks something, you're probably covered. If you invite a crazy person into your studio and they start busting things, you're probably not covered. If someone takes your gear without your knowledge, you're probably covered. If you lend your gear to someone and they don't return it, chances are you're out of luck.
What is public liability? What about malpractice insurance for musicians?
In modern society, people get sued for all kinds of things — frivolous lawsuits are a part of our culture. That's where public liability insurance comes into play. Say you plug your amp into a venue's 50-year-old electrical system and it starts a fire. Or a concertgoer gets injured in the mosh pit. Or a guitar player trips while hauling his amp into your bedroom studio. Or a band's vocalist breaks his arm after tripping on a mic cable. Public liability insurance will protect you in all these circumstances.
I get it — what do I do next?
Before you start calling up insurance companies, it's smart to make an itemized list of all your gear. Then you'll need to determine the replacement value of each item. Print out the list and give it to your insurance agent. They'll guide you from there.
How much does musician's insurance cost?
Great news — it's not as expensive as you might think. While premiums vary according to the amount of coverage you need, you can get a basic policy for up to $12,000 worth of gear for as little as $150 annually if you shop around.
---
One place to start if you're investigating musician's insurance is MusicPro. Check out the MusicPro community on Facebook.
---
This article was originally published in Sweetwater's online magazine, InSync, and is reprinted with permission. Sweetwater is the expert dealer in musical equipment for musicians, recording studios, schools, churches, concert sound companies, and broadcasters. Sweetwater sells pro audio equipment, digital recording systems, pianos and keyboards, guitars, microphones, mixers, loudspeakers, signal processors, and drums.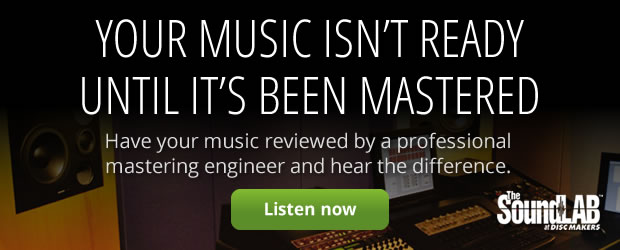 Related Posts
How music instrument insurance helped Triple Colossal Studios weather a hurricane
Don't wait 'til the day after to get music instrument insurance
Music instrument insurance questions answered (in English!)
Calculating a tour budget
Choose moderate volume when mixing music