When Public Enemy released "Fight The Power" in 1989, there were few rules when it came to sampling in hip hop. While today's artists face more constraints, they're still finding new ways to keep hip hop the most popular (and vital) genre in music.
I'll never forget the first time I heard "Fight the Power" by Public Enemy. It was 1989. I was sitting in a movie theater watching the opening credits for Do the Right Thing. And as much as I loved the pairing of the music with a boxing/dancing Rosie Perez, the thing that really grabbed me was the word "I."
The late '80s was a heady time for sampling in hip hop. This was before the 1991 U.S. District Court case, Grand Upright Music, Ltd. v. Warner Bros. Records, Inc., which required artists to clear all samples in advance. Before that ruling, sampling was cheap, and by 1989, hip hop artists were using them by the score.
Hank Shocklee, a member of the Bomb Squad (Public Enemy's production team) said in an Atlantic interview, "The reason why we sampled in the beginning was that we couldn't afford to have a guitar player come in and play on our record. We couldn't afford to have that horn section… or the string sections. We were like scavengers, going through the garbage bin and finding whatever we could from our old dusty records." Today, it would be much cheaper to hire a horn section than it would be to sample even one song.
How much sampling was done back then? De La Soul's 3 Feet High and Rising (1989) contains over 60 samples. From the same year, The Beastie Boys' Paul's Boutique features over 100. Compare those numbers to Kanye West's 2016 album, Life of Pablo, which features (by my count) 23 samples, or Kendrick Lamar's Damn. (2017), which has 19. And Kendrick and Kanye are two of the few stars who have enough money to include even that many samples.
According to whosampled.com, "Fight the Power" features 22 samples. That's right, that one song has more samples than Lamar's entire album. And you feel it. The song hits you like a hurricane, especially the opening, which is so dense and chaotic, it's hard to tell what's going on.
When you've got an essentially unlimited supply of samples, you can afford to use them in different ways. Public Enemy not only used samples to create a dense sonic landscape, they also used them to reinforce their message and connect their songs to thematically similar music from the past. Hence the "I" I mentioned in the opening paragraph. That's the "I" from Bob Marley's "I Shot the Sheriff." You hear it during every "Fight the Power" chorus, but especially in the last few seconds of the song, starting at 3:33, where it repeats.
Public Enemy is not using that sample for music's sake, per se. They're using it as a thematic reference. But they also didn't want to smash you over the head with it by using the whole phrase, so they just use that one word. And thanks to the Wailers' unique harmonies on that word, the sample works almost like a sound effect.
If you catch the reference, it adds to your enjoyment of the song; if not, no big deal. The same is true for another sample used in the song (one I never caught until researching this article): "Say it Loud, I'm Black and I'm Proud" by James Brown. Brown's song begins with that iconic "Uh!" The sample appears at 0:15 in the PE song (and throughout), and again, it's more of a thematic sample than a sonic one. Remove it and you lose nothing musically. But its inclusion gives the song more weight.
(If you're interested in going through all the samples used in "Fight the Power," you can do at whosampled.com.)
Today's artists are financially limited in the number of samples they can draw from, so they have to get more mileage out of them.
Typically, artists today choose one or two samples and use them to create their song's background. Some of these are pretty basic and unimaginative, but often I'm struck by how inventive the artists (or, more likely, producers) are in finding creative uses for material.
Great example: Kendrick Lamar's "Loyalty" uses a sample from Bruno Mars "24K Magic," but he pitches it up and plays it backwards, creating something ethereal and yet not wholly unfamiliar. Here's a video showing how the sample was created.
Sometimes it seems as though artists are trying to outdo each other to see who can use the most arcane/unhip samples on the planet and turn them into killer tracks. Some examples of this can be found here:
PRhyme takes an interesting approach, sampling one single artist per album. This makes for a more cohesive sound, which can have an almost cinematic feel (especially if the artist you're sampling is the amazing Adrian Younge). This strikes me as the kind of deal an indie hip hop artist could work out with one of their friends' bands.
Kanye West is one of the more inventive artists when it comes to sampling. He's always had a knack for using seemingly hip hop-unfriendly sources (e.g. King Crimson's "21st Century Schizoid Man" to create powerful songs ("Power"). He also plays around with the very notion of using samples for their cultural or thematic cachet. Coupled with West's controversial public persona, the results can be rather provocative (e.g. the use of Nina Simone's version of "Strange Fruit" in "Blood on the Leaves"). Lately, he has taken to using samples to create a sonic whiplash, where his songs taken sudden, unexpected, and thrilling turns. Yeezus is crammed with examples of this, though the ending of "New Slaves" may be my favorite.
Though artists are no longer able to use anything and everything in their songs, they are still finding new ways to keep hip hop the most popular (and vital) genre in music. Have a favorite, creative use of sampling? Let us know in the comments below.
---
Scott McCormick is a musician and the author of the Mr. Pants series of graphic novels for kids. His new audiobook, Rivals! Frenemies Who Changed the World, has been described as "drunk history for middle-grade kids" and is available on Audible. Scott can be reached at storybookediting@gmail.com.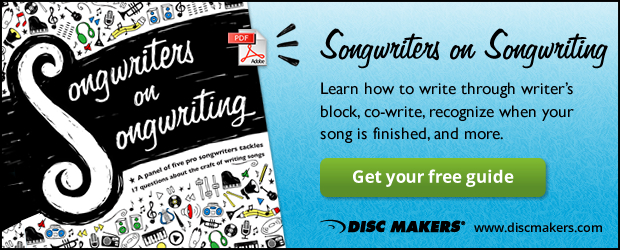 Related Posts
Subverting song structures: Roy Orbison and Kendrick Lamar
Should you buy or lease that hip hop beat?
Building hip hop beats: 9 tips from multi-platinum producer Johnny Juice
Producing great hip hop vocals
Mixing rap vocals to cut through the music track