In a career that spans decades and features collaborations with an array of influential artists, John Gustafson is a name you might not know, even though he recorded on over 100 albums, including his solo album, Goose Grease, in 1976.
For every Jimi Hendrix, Neil Peart, or John Entwistle, there are dozens of lesser-known but absolutely amazing musicians who have left their mark on today's music, if perhaps indirectly. This is the second in an ongoing series that focuses on musicians' musicians: figures who bring something unique to music and who inspire their better-known disciples.
You never know what you're going to find when you start researching the careers of sidemen, especially in the '70s British rock scene. Some of these guys, who you might only know as a name from a liner note, had long, varied, and influential careers. Case in point: John Gustafson, a man whose career began in that other great band that tore up Liverpool's famed Cavern Club and who participated in many of the more interesting and curious bands and projects in rock.
Gustafson is perhaps most famous for playing bass on three seminal Roxy Music albums: Stranded (1973), Country Life (1974), and Siren (1975). Although Roxy never had a permanent bassist, Gustafson had the longest tenure during the band's heyday, and he was responsible for laying down some of the most iconic and influential bass lines in rock, including the band's biggest hit, "Love is the Drug." Nile Rodgers said this bassline influenced Chic's hit "Good Times."
Born in Liverpool on August 8, 1942, John Gustafson (known as "Johnny Gus") first got his start in an early power trio band out of Liverpool called the Big Three. The band was immensely popular at the time. If you had polled Liverpudlians in 1963 as to which band would be the first to break out of their city, most would have said the Big Three. Brian Epstein even signed on as their manager.
The Beatles themselves were fans of the Big Three. After Pete Best was sacked they asked Big Three drummer Johnny Hutchinson to join the group, but he turned them down, preferring his own band. Gustafson himself played with the Beatles one night: "I did play all of their second set at the Grosvenor Ballroom, Wallasey on guitar as George (Harrison) was ill that day. I only turned up by accident to find my girlfriend, not knowing they were playing that night. I went backstage to see them and John said, 'You're on.'"
The Big Three never hit it big, however. They were famously raucous onstage and off, making them a challenge to manage. Also, their label didn't know how to use them. A ferocious live band, Decca instead wanted them to record softer pop songs that would have been much better for bands like Gerry and the Pacemakers. The Big Three did have one minor hit, "Some Other Guy," which soon became a staple for Liverpool's other bands, including the Beatles. The Big Three did manage to release one live EP that captured their onstage ferocity, At the Cavern, but Gustafson left soon after its release.
After the breakup of the Big Three, Gustafson joined the Merseybeats in 1964. They had a couple of hits during his tenure, including "Wishin' and Hopin'" and "Don't Turn Around." (Gustafson co-wrote the B-side to "Don't Turn Around," "Really Mystified," which was later covered by Elvis Costello.)
After leaving the Merseybeats, Gustafson bounced around for a few years, briefly joining Episode Six, where he met drummer Mick Underwood. The two of them soon joined up with keyboardist J. Peter Robinson to form the influential prog rock trio Quatermass. Their sole release, 1970's Quatermass, prefigured later keyboard-based power trios like Emerson, Lake & Palmer.
Quatermass' song, "Black Sheep of the Family," has an interesting history. Deep Purple's Ritchie Blackmore loved the song and wanted the band to cover it. The band refused, so Blackmore left the band and recorded the song with Ronnie James Dio's band, Elf. He liked the results so much they formed Rainbow. Here's the Quatermass original, featuring Gustafson on bass and vocals.
In 1970, Gustafson landed another primo gig, singing the role of Simon Zealotes on the original Jesus Christ Superstar album.
Robinson recalled hearing Gustafson perform for the first time: "Both Mick and I were slack-jawed at how amazing his voice was. It reminded me of the best of Little Richard at his height, and Paul McCartney singing 'I'm Down,' coupled with the most innovative and unbelievably dexterous bass playing I had ever heard… John's bass playing was a master class in musical innovation. Never once resorting to clichés."
Quatermass broke up due to lack of financing, after which Gustafson formed a short-lived band called Hard Stuff (aka Bullet), and also played as a sessions bassist on many records in the '70s for such artists as Rick Wakeman, Jerry Lee Lewis, Yvonne Elliman, Steve Hackett, and Ian Hunter.
Like all sessions players, Gustafson quickly learned how to play any style of music that was presented to him. "Any playing style I had came from listening to all my favorite kinds of music, and it's only natural to want to play like the people you admire, even if you can't equal it," he stated in an interview with Dmitry M. Epstein. "A certain amount of flexibility develops. A great help was the many years of studio work, and being on sessions with many great players, far better than I."
Years after working with him, singer Gordon Giltrap remembered Gustafson: "If truth be told, my music really wasn't John's thing, John being an out-and-out powerhouse bass player, but my God he did fit in and brought a very direct approach to my music and live shows at that time, as many I'm sure will testify who witnessed those late '70s concerts."
According to British folk singer Shawn Phillips, who recorded with Gustafson in the early '70s, "John Gustafson was an extraordinary bass guitarist. Although he played with minimalism on one of the songs we did together ["Springwind"], it made the piece absolutely timeless."
Although Gustafson's sessions work has a chameleon like quality to it, his hyperactive, funky work with Roxy Music is pure Gustafson. The fact that he wasn't a permanent member of the band is almost hard to believe since his bass playing is so essential to each song. Not content to stick to root notes, Gustafson's propulsive hook-laden playing rumbles under the surface, popping where space allows. It's this work that influenced a generation of bassists, most famously John Taylor of Duran Duran.
In 1975, Gustafson joined Deep Purple's bassist Roger Glover for The Butterfly Ball and the Grasshopper's Feast, a concept album based on the children's book of the same name. Gustafson sang the most sinister song on the album, "Watch Out for the Bat."
At a live performance of Butterfly, Gustafson connected with Ian Gillan, former lead singer of Deep Purple, who asked him to join his next band. In the Ian Gillan Band, the band members had total control over the music. Gustafson said, "For instance, I instigated 'Clear Air Turbulence,' then we all threw in ideas and developed the original theme: this was mainly how we worked. Gillan played no part in writing the music as he was out of his depth, but he wrote all the lyrics…." Deep Purple fans disliked the jazzy sound of IGB, but there's no denying what a monster band Gillan had.
Gillan wound up breaking up the band in 1978. Gustafson did more session work and later spent seven years with a reconstituted version of Johnny Kidd and the Pirates (famous for recording the original version of "Shakin' All Over").
Gustafson also proved to be quite a songwriter, writing and co-writing many songs throughout his career, including "Dear John," which became a hit for Status Quo in 1982.
All told, Gustafson recorded on over 100 album titles, including a solo album, Goose Grease (1976).
For further listening, all three of Gustafson's Roxy Music albums are incredible, though his bass playing is especially astounding on Siren. For those of you who like Miles Davis' Bitches Brew, check out the Sphincter Ensemble (1972), a jazz fusion jam session featuring some of the best prog musicians of the day, including Paul Buckmaster.
John Gustafson died on September 11, 2014, after a long battle with cancer. A documentary about the Big Three, called Some Other Guys, came out in 2017 and features interviews with all three band members.
---
Scott McCormick is a musician and the author of the Mr. Pants series of graphic novels for kids. His new audiobook, Rivals! Frenemies Who Changed the World, a hilarious history book for middle-grade kids, is now available on Audible. Scott can be reached at storybookediting@gmail.com.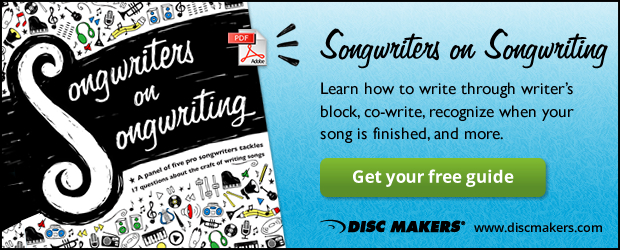 Related Posts
Get to know a drummer: Jaki Liebezeit
After The Beatles: Paul McCartney's bass playing, Part II
"Good Vibrations" and Smile: A complex album built on a song
How The Beatles changed music and the world (or at least got credit for it)
Women in rock — three luminaries who made their mark