Whatever happens on stage, you can take it in stride if you remain detached from specific outcomes. Here are four thoughtful tips for managing music performance anxiety.
Heart racing, wobbly knees. Shaky, sweaty palms. You're backstage, in a warm-up room, or hiding in the bathroom. Even if everyone has been saying "Don't worry, you're going to be great," believing them is easier said than done. If you've ever been in this scenario, you're not alone. According to professor Dianna T. Kenny's current research on music performance anxiety, 70% of orchestral musicians reported experiencing performance-impairing anxiety.
But, take it from me, there's hope for you. I know exactly how to it feels to be consumed by fear and anxiety. The story doesn't have to end there. It certainly didn't for me.
Early in my career, I played guest fourth horn with a symphony in Spain. They liked me and asked me to stay an extra week for Brahms Symphony #2. At the last minute, they moved me to principal horn. That's when the disaster happened. When the big horn solo came, I got catastrophically nervous and crashed and burned in front of all my colleagues. I was so physically impaired I couldn't even make a sound for the final few notes.
Fast forward to 2016, when I played principal horn on Mahler's Fifth Symphony at the Palm Beach Kravis Center. This symphony is jokingly called "Mahler's Horn Concerto" for the incredibly exposed and virtuosic principal horn part. Sure enough, my body was full of energy before the performance. But I knew not to call it nervous. Instead, I repeated to myself why I was so excited to play. Backstage, I practiced moving meditation and established shared intention with my colleagues.
The performance was spectacular. Not only did I play accurately and musically, but when I stood to deliver the third movement solo obbligato part, electricity flowed through my instrument to the audience. I felt connected to my colleagues and inspired to share a meaningful musical message.
What was different from the catastrophe of earlier days?
When the time comes for me to step onstage, my adrenaline still goes through the roof. My muscles start feeling twitchy, and I start imagining worst case scenarios. But I'm able to quickly manage my insecurity and anxiety, sometimes before it even shows up. Here's how:
1. I manage my energy
Some of my current practices for channeling my energy to mitigate music performance anxiety include:
Yoga, power poses, and breath work
Repeatedly tensing my whole body and releasing tension
Using the Moodnotes app
Specialized learning techniques that allow me to access desired emotional states
2. I connect with everyone involved in the performance
I like to consider every person in my audience. I do this so that I can feel compassion, care for them, and see them as close allies rather than potential adversaries. I think about what my audience and colleagues want, and how I can serve.
I encourage you to do the same. You might be pleasantly surprised with what's reflected back when you bring unconditional kindness and compassion.
3. I focus on one thing
As Soren Kierkegaard once said, "Purity of heart is to will one thing."
For my Mahler Fifth Symphony performance, we used a simple focus point: "Nail it!"
You may want a more sophisticated focus, such as "Share the musical message," or you might want to go kinesthetic like, "Feel my feet on the ground."
Pick a focus point, like a rallying cry, that you know will support excellence and thwart any anxiety throughout the performance.
4. I visualize with expectation
How often have you wanted to win something and then repeatedly visualized yourself failing?
If you have, don't worry, you're not alone. I've definitely been there and done that too.
Now, I make sure to spend time visualizing positive outcomes before I perform. I imagine how great I'll feel when things go well. I hear myself playing music with divine beauty.
The art of detachment from music performance anxiety
As helpful as these practices are to me, what I believe to be most important in performing is mastering the art of being detached.
Whatever happens is what happens, whether you're in the spotlight receiving a standing ovation or the proverbial rotten tomatoes. You can take it in stride masterfully, but only if you remain detached from specific outcomes. Believe it or not, the results are less valuable than the process that brought you to where you are. Your best work always remains ahead of you. But if you can truly understand the beauty in all your hard work and hours of practicing, when the time comes for you to perform, you'll realize that you've already gained what matters most — more wisdom and strength.
So keep being brave, keep making music, and may these four tips make your performance process even more enjoyable and quell music performance anxiety!
---
Marc Gelfo has been playing and practicing music for more than 30 years. After applying cognitive science and computer science to French horn, Marc became an internationally touring symphony musician. His experience includes teaching and performing with thousands of musicians around the world, including the San Francisco Symphony. He is currently the founder of Modacity, a music practice app designed to help musicians practice better and learn faster.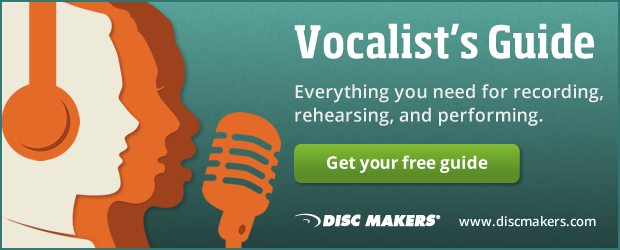 Related Posts
How I Bombed On Stage
Stage fright! Overcoming music performance anxiety
A Great Live Music Performance Requires More Than Being Rehearsed
Ditch the stage fright and boost your stage presence
Yoga for musicians