Trying to be everything to everyone, or changing your style to fit the mood du jour, is not a recipe for long-term success. You have to focus on being the best you that you can be (or be a wanna-be).
I still remember the day I decided I was going to be a rock star. We were heading up Pomfret Street in my mom's green 1976 Dodge Aspen station wagon. Out of the radio pulsated bass guitar, airy synths, and Lou Gramm's smooth yet slightly raspy voice.
Standing in the rain, with his head hung low
Couldn't get a ticket, it was a sold-out show.
Heard the roar of the crowd, he could picture the scene
Put his ear to the wall, and like a distant scream
He heard one guitar…
The song was Foreigner's "Juke Box Hero," and as soon as I heard it, I began to daydream about what it would be like to be on the radio, just like them. But it wasn't until five years later, by accident, that I got my first guitar.
Since then I have poured my heart and soul into writing, recording, and performing. I can't say I have real "regrets," but I think a lot about what I would have done differently up to this point. If I would have stuck to the principals I'll share in a minute, I might have had much more success — both in popularity and financially.
My mistake was trying to be everything to everyone
If you really want to succeed you need to be yourself and not worry about the latest trend.
Grunge was just taking off when my band hit the market. Nobody was interested in my rock band.
To adapt, I tried to change my music to be more grunge-like. It wasn't me and wasn't unique. The reason grunge music took off is because it was new and exciting.
I see musicians wanting to "make it big" every day. The thing they don't realize is that people aren't overnight successes. The big stars you see today had already proven themselves long before they were signed.
They booked small shows, then bigger shows. Sold a few CDs, then sold thousands.
By the time an artist gets signed, he or she already has thousands of fans and a flourishing indie career. The only reason they got signed was because the label knew they could take the band to next level.
Take control of your music career.
Here's my five-step plan to having no regrets.
First and foremost, be YOU.
Be prepared. Practice, practice, practice until it hurts.
Stay local. Book shows close to home to start and then branch out.
Write original songs and record a CD. Now you have two products: a live show and a CD.
Get all the press you can. Submit to blogs, digital publications, local newspapers, etc.
No matter what your style, you have to focus on being the best you that you can be. That is all you can do. Be yourself. Forget the rules. Chart your own course. Be active in the business side of your music.
Be great, be confident and share your gifts
Do I have real regrets? Not really, I've been very blessed. Would I do things differently if I could start over?
Maybe.
---
Wondering where you should start? I put together an easy-to-follow checklist that lays out exactly what I'd do differently if I could start over. It walks you through how to book more shows, get featured on music blogs, and get your career rockin'. Click here to get the checklist for free.
---
Craig Kelley helps upcoming artists book more gigs at GigFaster.com. He recently released his eighth album, Live at Sellersville Theater, and has supported Grammy award-winning artists including Rick Derringer, Kenny Wayne Shepherd, Gary Hoey, Joan Jett, Fuel, and many others.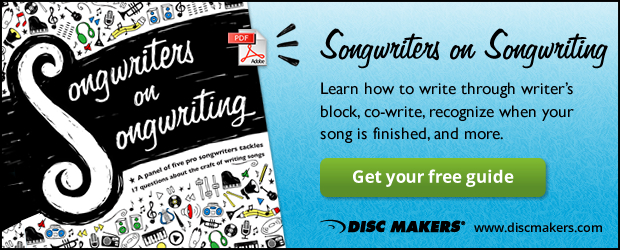 Related Posts
The cure for your career as a musician (even if you didn't know you needed it)
Challenge yourself when music practice gets stale
The Indie Artist's Guide to Gigging: Booking Strategies
Develop a home base before moving to regional music venues
Train to succeed in the music business