From mood-setting ambient tones to raucous synth-pop, analog synthesizers have made a mark on music in various genres – and they're not just for keyboards!
"When you are exploring different approaches to creating new sounds for performing and recording, don't forget that synthesizers are not keyboards," says New York composer and synth wizard Enrico de Trizio.
Indeed, while black-and-white piano-style keyboards may be the most common way musicians control synthesizers (the machines that actually create electronic sounds from scratch), there are lots of other ways to control synths and end up with creative and musical sounds.
"With analog synthesizers, you can be just as expressive using breath controllers or ribbon controllers as you can with a keyboard," says de Trizio. "There are also unusual machines from companies like Buchla and EMS that embody the spirit of non-keyboard-controlled synthesizers at its best. Unfortunately, they can be on the pricey side, but new companies like Bastl Instruments are coming up with more affordable designs, like the softPop, that can be inspiring for creating otherworldly noises on a lower budget."
Here are three examples of non-keyboard machines that can help you synthesize your own amazing sounds.
softPop (Bastl Instruments)
Bastl Instruments describes its small-but-powerful softPop as a "psychedelic analog noise creature" – and that just about sums it up. Users can manipulate sound with the six faders on the front, listen via the onboard speaker, and further customize sounds by tweaking inside the "secret hacking chamber" in the back of the unit.
---
Ribbon 2 (Eowave)
The pressure-sensitive Ribbon 2 responds to your touch, making it easy to slide between notes, add vibrato, and create other ear-catching effects. The device can also be used to control other synths or interface with your computer via USB.
---
Easel-K (Buchla)
Though it may look like the control panel to a Klingon starship, the Easel-K – which comes from a true legend in the synthesizer world – is a powerful and versatile sound-generation machine. The 25 touchpads are sensitive to how hard you hit and lean into them, as well as where on the pad you place your finger. Sound exploration possibilities from machines like these are almost endless.
---
Synths in action
Far from being outdated boxes that make funny bleeps and bloops – analog synths have the potential to elevate music of most any style or genres. From movie soundtracks to hip hop, jazz to classical, analog synths have helped bring a huge array of compositions to life. Here are just a few examples that showcase the wide potential of synthesizers, courtesy of Enrico de Trizio.
---
James Blake, "Retrograde"
James Blake does a great job of creating a synth-heavy cloud of textures to lift up his atmospheric songs. From sizzling Prophet '08 pads to high-pitched, theremin-like swoops, Blake's songs are favorites of de Trizio's for their "modern sound using analog synths."
---
Alessandro Cortini, "Avanti"
This song is a slow burn of analog sound design from the master synthesist of Nine Inch Nails. Be patient as you listen, and wait for the beautiful ebbs and flows of synth-fueled sounds as the video progresses.
---
Amin Bhatia, "Interstellar Suite"
When it comes to understanding the sheer power and flexibility of analog synths, it's hard to do better than Bhatia's "Interstellar Suite." This is a full orchestral composition, in epic sci-fi soundtrack style, written for and recorded completely with analog synths. It's hard to believe that everything you're hearing was created by an extremely limited set of sources – a Roland JX-10, Yamaha TX816, Oberheim Expander, one pair of crash cymbals, and a single Minimoog.
---
Mehliana, "Taming the Dragon"
This improvisation-heavy project combines the talents of keyboardist/pianist Brad Mehldau and drummer Mark Guiliana in a beautifully propulsive, synth-infused haze. Though he made his name as a jazz pianist, Mehldau shines in this context, with his hands on multiple analog synths.
---
Jean-Michel Jarre, "Oxygène"
One of the pioneers of analog synth performance, Jarre goes front and center for this bittersweet piece with a large modular, analog synth. Keep track of his hands throughout the performance, as he jumps from synth to synth to create a surprisingly wide array of tones and textures.
---
Herbie Hancock, "Chameleon"
Check out the electronic sound effects – and then the iconic synth bass line that kicks in around 2:43, courtesy of a classic analog ARP synth. The quick attack and release on the synth bass sound play perfectly with the funky guitar and drum lines.
---
Depeche Mode, "Personal Jesus"
Depeche Mode built its sound on an analog synth bedrock – and this is a great example. Synth textures and tones spice and underscore this track, helping give the group its instantly identifiable sound.
---
Air, "Sexy Boy
Buzzing and flowing synths underscore this classic song – check out the Minimoog solo at 2:26 in particular, as well as the synth strings that become prominent around 1:40.
---
Want more?
For even more expert perspectives on the wide musical potential of analog synths, de Trizio recommends checking out the following artists:
Morton Subotnick
Wendy Carlos
Susanne Ciani
Brian Eno
Lyle Mays
George Duke
Keith Emerson
Joe Zawinul
---
Disc Makers' regular contributor Michael Gallant's debut trio album Completely received a four-star review from DownBeat magazine and a five-star review from Critical Jazz, which stated: "This, my friends, is the future of jazz. Fresh, invigorating, progressive – there are simply not enough positive adjectives to list here." Learn more, download through iTunes, or purchase through CD Baby. Follow Michael on Twitter at @Michael_Gallant or on Facebook.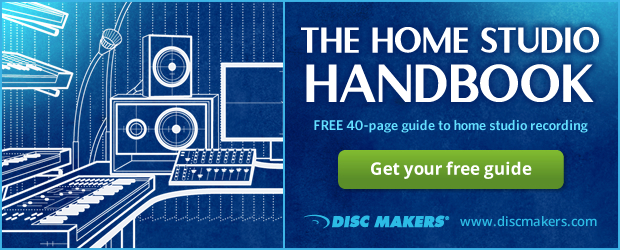 Related Posts
The Amplifier ADSR Envelope: How to manipulate analog synth parameters
Creating and modifying sounds on analog synths
MIDI FAQ for beginners
Using virtual instruments: Eight home recording tips to make your tracks sing
Virtual synths and musical instruments on your mobile device
Virtual synths and the art of imperfection
Six tips for adding Hammond organ to your music