A SWOT analysis is a tool used by some of the most innovative companies in the business world, and you can use it too.
A SWOT analysis is a traditional marketing tool that stands for:
Strengths
Weaknesses
Opportunities
Threats
Opportunities
I like to start with opportunities. Let's look at what that means. An opportunity is looking out at the external marketplace and asking yourself, "Does anyone give a damn about my vision?" Does anyone care? Is there a need for what you're offering? Are you just doing what somebody else has already done?
Ultimately what you want to do is find a unique position in the marketplace. You want to create. You want to be an innovator. You don't want to just repeat what everyone else is doing.
I know this is complicated for some of you young artists to understand because what you're used to is sitting in your room and creating in a vacuum. You just write whatever is in your heart, and when it's done, you pump it out there and hope it's going to be successful. But "hope" is not a strategy.
You need to be far more methodical in your approach to your career. Sometimes, people are successful writing whatever they want and just putting it out into the market. But the majority of people who rely on this approach won't find success. And as you get older and have more responsibilities, and maybe have a family, you can't be sitting in your room at the age of 35 hoping that things will turn out alright. You need a strong marketing plan of attack.
Strengths
Once you've defined your opportunity, you need to ask yourself if you truly have the strengths to go after that opportunity.
Now, this is where you have to be very honest with yourself. You cannot bullshit yourself. Do you have the strengths, the skills, and the resources – which could be financial or manpower – because if you do not, you're going to need to find them in the next category, which is weaknesses.
Weaknesses
The most important question here is, "How can I transform my weaknesses into strengths?"
I'm going to tell you a story I think you'll appreciate. I have a friend, a great guitar player, who was making a transition in his career. He wanted to get more involved in licensing for film and television. When he played me his demos, the tracks were really good. His singing, however, was really bad, and I told him that. He got pretty angry with me and did not speak to me for many months.
Then, the next time I saw him, he said, "I'm sorry. You were absolutely right. I scouted out a number of really amazing singers with different tones and different ranges to sing on the tracks." Now he's licensing his tracks left and right, and he's doing big movies. He essentially lives in Venice and surfs all day long and has done wonderful for himself, partly because he evaluated his weaknesses and did something about it.
Threats
This involves looking out into the external marketplace and asking yourself, "What are the things that can get in the way of going after opportunities?"
Some of those things might be other artists or other forms of entertainment, but they could be something like an issue with a visa, for example. This is something you cannot control in the marketplace. If you are from another country and you want to stay in the US to pursue your career, you really can't pretend that it is not an issue. You have to ask yourself, "How am I going to mitigate that risk?" How are you going to find a way to reach your goal?
So that's my introduction to the OSWT analysis. It's a tool used by some of the most innovative companies in the business world, and you can use it too.
This video is part of the "Music Marketing for the DIY Musician: Creating & Executing a Plan of Attack on a Low Budget" video series (posted here with permission). Get the complete 2 1/2 hour workshop and companion book at www.groove3.com.
---
The contents of this post are © 2017 by Bobby Borg. Bobby is the author of Music Marketing For The DIY Musician, Business Basics For Musicians, and The Five Star Music Makeover (all published by Hal Leonard Books). Get these books at any fine online store in both physical or digital format. Contact Bobby at www.bobbyborg.com.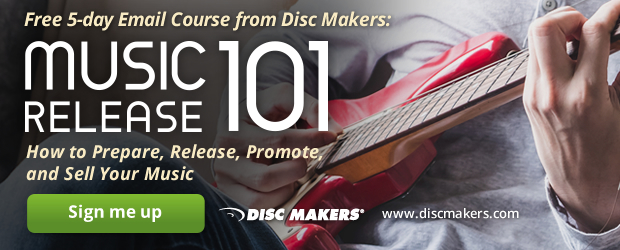 Related Posts
Writing a vision statement
How do you know when it's time to quit your day job?
Finish your music projects, don't wait for "perfect"
Improve your chances for a successful music career (without compromising your integrity)
Will you take responsibility for your music career?