Tom Petty record sales have increased over 6,000 percent since his death. Let's hope people revisit the values embedded within: authenticity, independence, rebellion, skepticism, and love.
"It's like the every-other-decade theory, you know? The '50s were boring, the '60s rocked, and the '70s – oh, my God – they obviously suck. Come on! Maybe the '80s will be radical." –Cynthia Dunn (Dazed and Confused)
No fictional character could have ever been more wrong. Nor could they have ever foreseen what the next decade had in store. But who could fault them? I mean, a celebrity rising to occupy the highest office in the land? Come on. There's no way.
Compared to the '70s, the culture of the '80s was so sporadic and oftentimes bizarre that younger generations today have difficulty nailing it down. Instead, they resort to defining it with corporate cults of personality like Members Only jackets, Hasbro action figures, and focus-tested radio hits courtesy of Universal, Sony, and RCA.
Instead of Roy Orbison, the '80s gave us Rick Astley. Instead of The Beatles (and their hair), the '80s gave us A Flock Of Seagulls (and their hair). Instead of Led Zeppelin, the '80s gave us Def Leppard, which may as well be poorly-executed anagram. Sure, there were some formidable artists in the underground rock and hip hop scenes, but they never stood a chance on MTV.
Looking back, it's as if the whole world fell into the uncanny valley – that space where a robot is so nearly human it's unsettling, where a snare hit is so gated you can't tell if it's programmed or recorded live. Only a handful of terrestrial faces were able to break through the noise. Tom Petty's wasn't the prettiest, but what did that matter? Without him standing guard alongside Bruce Springsteen and John Mellencamp, the gates of rock would have been torn down by people practiced in the art of vanity.
Tom Petty, God bless him, saved rock n' roll from the '80s.
Video killed the radio star. Tom Petty killed the video.
In 1981, America was introduced to Music Television (MTV). It was a simple premise: 24-hour television dedicated to creating a standard of promotional music videos among popular musicians. For obvious reasons, a lot of artists resisted. With the realization that this was the future, some acquiesced. A brilliant few took the opportunity to seize the medium and turn it on itself.
Consider Tom Petty and the Heartbreaker's 1981 video for "Letting You Go" from his album Hard Promises. Its surprisingly meta concept painted Petty not as a pop-icon or an art-school geek, but as a willful rebel. And the music matched, its early rock n' roll vibe evoking images of American Graffiti.
The big hit from the same release, "The Waiting," followed suit. While it didn't go quite as far into post-modernism as its sister-clip, it did managed to harken back to earlier times. Instead of setting a scene, it took after '60s-era Ed Sullivan performances and set a stage.
1982's "You Got Lucky" was perhaps Petty's most unforgivable foray into '80s-era production. With its quarter-note synth stabs and Twilight Zone-inspired motif, only a kick-ass chorus could save it from the trash heap. Not only did it give us exactly that, but it repurposed the trash heap for a dustbowl-apocalyptic music video that saw The Heartbreakers scavenging era-appropriate pinball machines and sequencers. It was as if to say, "All this will pass. We'll be sticking around."
Tom Petty sang the way Bob Dylan spoke
Tom Petty's inspiration clearly rooted itself in early blues and rock n' roll. From The Byrds mixed with the Bo Diddley beat on "American Girl" to the droning sitar played against electric guitar on "Don't Come Around Here No More," Petty continuously reinvented old forms without jumping the shark.
There's an intangible, immeasurable something about Tom Petty that relates him to the Golden Age of Rock. Whereas groups like Devo and The Talking Heads borrowed ideas from the same canon, Petty's Heartbreakers out-rocked them with a factor of cool.
Imagine the times: Ronald Reagan is reaching for his "Shining City On The Hill." Hollywood is cementing all those youthful archetypes – the nerd, the jock, the stoner – deeper into the American consciousness. Subcultures are monetizing and, thus, monotoning. American Exceptionalism is robbing the country of all that makes America exceptional.
And here comes an aging a wrecking crew of aging folk-rockers – Willie Nelson, Neil Young, and Bob Dylan – establishing Farm Aid to celebrate the workers of America. Filling the bill are pop-radio stars John Mellencamp, Huey Lewis and the News, and, of course, Tom Petty and the Heartbreakers.
To a roaring crowd, he sings, "I don't believe the good times are over / I don't believe the thrill is all gone / Real love is a man's salvation / The weak ones fall / The strong carry on." He's singing about romance, but he may as well have been singing about his place in the trajectory of popular music.
Reviving rock in world that forgot it
Outside of indie circles, rock n' roll is dead. And it's not the fault of electronic or hip hop music's rise as some would argue: it's the fault of complacent attitudes.
While political winds shift across America and the world, the monotoning continues. Benefit concerts are being replaced by digital marketing campaigns. Groups that could be leading the charge seem mired in their own ideology and fail to bring people together. There are artists to represent every subset of people, but not one to represent the largest: the working class. Meanwhile, the old guard is slowly falling away.
But there is a silver lining. For every artist we lose, they gain recognition. According to Billboard, Tom Petty record sales have increased over 6,000 percent since his death. The same was true of Prince, David Bowie, and others. With increased exposure to these bastions of rock n' roll, perhaps people will revisit the values embedded within: authenticity, independence, rebellion, skepticism, and love.
It's like the every-other-decade theory, you know? The '00s rocked. The '10s – oh, my god – they obviously suck. Come on! Maybe the '20s will be radical.
---
Bob Barrick is a content creator and singer-songwriter. Oftentimes likened to artists like John Prine, Hank Williams Sr., and Jim Croce, he presents a modern perspective on classic folk and Americana. His debut solo album will release on In Store Recordings in November 2017. Find out more at www.bobbarrick.com.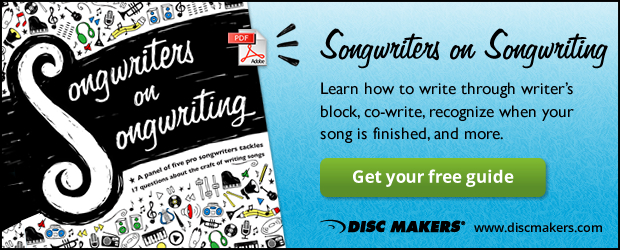 Related Posts
Musicians who died in 2017
Guitar icons and the Gibson Flying V guitar
Things I learned being a fan of David Bowie
Prince before the Revolution
The Super Bowl halftime show is the weirdest gig on Earth