For indie musicians and songwriters who don't yet have connections in publishing and licensing, music libraries are one way you can seek music licensing opportunities.
Did you know one million streams on Spotify will get you about $3,000 in royalties? One million. If you're an indie musician trying to make money in today's music business, this fact does not put "streaming revenues from Spotify" on top of the list of viable revenue boosters.
By way of comparison, here are six different ways you could make $3,000 pursuing music licensing.
That seems much more achievable, right? So let's explore how you go about licensing your music.
And let's get one thing out of the way: you do not need to know every single technical aspect of music licensing to start looking for opportunities. You'll learn much more by doing music licensing than you will just reading about it. Even if you feel you're not ready yet, the key is to start!
Step 1: Get your music ready for licensing
1) Choose three to five tracks from your catalog. Even if you're not 100% confident in your tracks, submit them anyway! Especially as a songwriter, being a perfectionist can really hold you back. I know many musicians who work and rework and never actually release their music. With music licensing, you'll never know what will catch unless you try.
Above all, think of this as a learning experience. Create the best quality songs you can with the tools and skills you have, submit them for opportunities, and learn from your experiences.
Before you submit your songs for any licensing opportunity you want to make sure everything is cleared, copyright protected, and registered with a PRO.
2) Export MP3 and WAV files. Quality is key in music licensing, and the absolute last thing you want is to have the perfect song for a placement only to get turned down because the audio quality isn't up to industry standard. Always export high quality MP3s (preferably 320 kbps) and WAV files (preferably 24 bit, 48 kHz).
Here are some basic guidelines to keep in mind when it comes to audio quality:
24 bit is better than 16 bit
320 kbps is better than 256 kbps, which is better than 128 kbps
WAV and AIFF are better than MP3
48 kHz is preferable to 44 kHz for any music that will be used on video (not in quality but simply because that's the standard for TV/film)
3) Input metadata
Metadata is the information that will allow libraries, publishers, and supervisors to find and contact you should they want to use your song.
At the very least have the following information in your metadata:
Track name
Artist name
Album name
Genre
Recording or release date
Email address and website
Step 2: Research music libraries
Music libraries are just one of the many ways you can seek music licensing opportunities. They are also one of the most accessible – especially for musicians and songwriters who don't yet have many connections in the publishing and licensing industry.
Essentially, music libraries are platforms that curate music and make it available for ad agencies, YouTubers, videographers, indie filmmakers, TV music supervisors, and others to license.
Here are a few music library examples that you can use to start your research:
Audiosparx.com. A fairly big player that will give you a good idea of all the admin that comes with licensing, i.e. writing a description for your song, finding the right keywords to increase its chance of appearing in the search results, etc.
Jinglepunks.com. A big player: lucrative but selective.
Premiumbeat.com. This is a "race to the bottom" type of library in the sense that they sell their catalog for cheap. They're popular, but they want exclusivity for your songs.
As you research music libraries, you should:
Analyze the music they already have. Is your music is an obvious fit? Is there's a gap in their catalog you might be able to fill?
Find out how to submit music to them (you'll usually find the information on the FAQ or contact pages).
Find out if they sign tracks on exclusive or non-exclusive music licensing deals.
1) How do you get paid?
Sync fees. A synchronization fee is paid by whoever is licensing the music to the music library upfront. Depending on the terms of the license agreement you signed with the library, you'll get a percentage of that sync fee. The standard is a 50/50 split, some libraries give you 60% or 70%, like Audiosparx.
Performance royalties. If the video that used your music is played on TV (whether it's terrestrial, cable, or online), you receive performance royalties based on the number of plays. That's where your performance rights organization comes in. A PRO is in charge of collecting royalties for you.
Ad revenue. If your music is used in a YouTube video, you could receive a share of the ad revenue. However, this side of the business gets tricky because you need your music to be part of YouTube's ContentID program. That can create a whole host of problems for music libraries you work with. If you're just starting out, my advice is don't worry about this type of revenue just yet.
2) How much can you expect to make?
Music licensing fees can vary greatly depending on the production and how the song is used. But here's some data from Songtradr to give you a big picture idea.
Step 3: Submit, submit, submit
There's not much to explain here, just make sure you follow the submission guidelines. Each music library will have its own guidelines, and if you don't take the time to follow them, they won't take the time to check out your music.
As you go out and start submitting, remember that action will get you far in the world of music licensing. Don't worry if you don't have a publisher, a big catalog, or a top mastering engineer working on your tracks. You don't need any of those things to get your music licensed. They might help, but you don't need them.
All you need to get started is one hour every day over seven days. Commit to that and the momentum will start building.
---
Dave Kusek is the founder of New Artist Model and Berklee Online. Over the years he's worked with tens of thousands of musicians around the world across every genre imaginable and in many different markets. New Artist Model is an online music business school designed especially for indie musicians. Learn how to turn your music into a career, understand the business, and start thinking like a musical entrepreneur.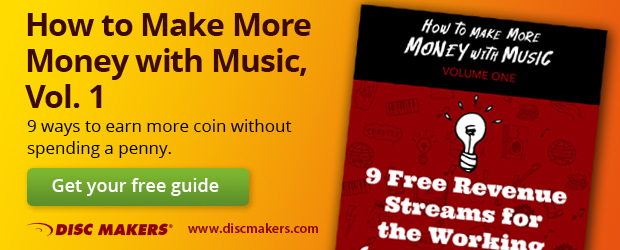 Related Posts
Finish your music projects, don't wait for "perfect"
5 things you should do before you seek a music licensing deal
The ABCs of music libraries
How to submit your songs to music blogs, record labels, radio, and press
Performing Rights Organizations – a history and overview
How to make money on YouTube with your music