Cue sheets are written synopses of the music used in a production and are one way to ensure all the stakeholders in a song are compensated adequately.
Keeping track of all the music used on TV and in films is a huge challenge, but it's one that all Performing Rights Organizations (PRO) undertake for their members to ensure their publishers and writers receive the royalties they are due. While each PRO maintains vast computer databases cataloging the music registered by its members, these databases cannot reflect all of the music used in new productions, how it was used, how long pieces were aired, or how many times they may have been broadcast.
Cue sheets are one way to ensure that all of the stakeholders in a song are compensated adequately for its use and broadcast in TV and film.
What is a cue sheet?
A cue sheet is an entry log that is basically a written synopsis of the music used in a production. When a film or TV show is created, the producers and their teams submit cue sheets to the PROs so the use and broadcast of the music they represent can be tracked. This can be done quarterly, semi-annually or annually. Without cue sheets, it would be virtually impossible for composers and publishers to be compensated for their work. As up-front sync fees are diminishing compared to the highs in the '80s, '90s, and early '00s, having your royalties tracked and paid out on time is more important than ever. (Click here to see a sample of an industry standard cue sheet.)
Who fills out a cue sheet?
Completion of cue sheets falls on the shoulders of the network staff, typically handled by a junior executive, junior administrator, or an intern. Be aware that if they can't readily find your information – via metadata embedded in your master recordings or online via a PRO or ISWC (International Standard Musical Work Code) database – they may just skip it or move along to another project with the intention of returning to the daunting task of researching your music. But things slip through the cracks, and no matter how righteous the intentions are to accurately complete a cue sheet, your track may get omitted if your information isn't immediately available. Therefore, your metadata being correct and available is paramount.
Never let anyone's time crunch, lack of attention to detail, or dread of paperwork infringe upon your being accurately compensated for your music's use in a production. With the rise of independent producers and cable operations, the filing of accurate cue sheets has become even more crucial to tracking the use of music in TV and film.
Typical information on a cue sheet includes:
Series/Film Title
Series/Film Title AKA
Episode Title
Episode Title AKA
Episode Number
Air Date
Show Length
Music Length
Production Company Information
Song/Cue Title
Composer
Publisher
Performing Rights Organization
Timing
Usage
Standard metadata
Here are some helpful tips to ensure cue sheets include accurate information:
Be clear if you share publishing/writing credit when submitting or pitching a track. This helps editors and producers know what cuts and splits to expect. If there is more than one composer for an individual piece of music, or if the writer and publisher split royalties other than 50/50, this should be indicated on the cue sheet as these become important factors in PRO payment calculations.
Have your contact information and metadata available via email when you submit music to editors and music supervisors. Being thorough is always appreciated: help producers do their work, which is to produce, don't give them an additional task of tracking your information down.
Check in with networks/production companies to make sure the cue sheets have been prepared and filed. This is good insurance for receiving accurate compensation for your compositions. And even though completing cue sheets is not the task of artists or publishers, having your information organized and accurate can greatly affect proper payment on your next royalty statement.
---
Music Opps places and pitches music internationally. We want to ensure that you are educated, prepared, and fully versed on how the industry works from the inside out. If done correctly, royalties earned from licensing can pay your bills and the bills of future generations to come. Music is an asset, treat it as such and let it work for you. Submit your music for international licensing consideration at www.musicopps.com. Follow them on twitter @pulserecords.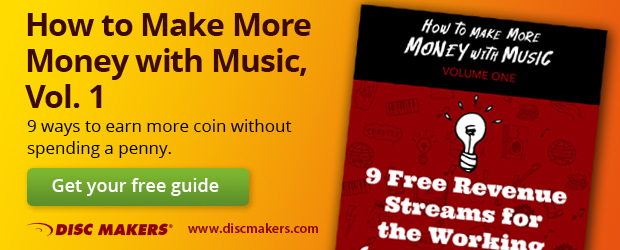 Related Posts
Performing Rights Organizations – a history and overview
Retaining your master rights is smart business
Copyright termination: McCartney, Duran Duran, and the YMCA
Music publishing and how Michael Jackson came to own The Beatles' songs
How to split the music publishing pie