If you want success as a singer/songwriter, I already know these five things need to be addressed without even seeing your show.
There are at least a hundred ways any singer/songwriter can improve his or her chances of success – I list 101 in my book, The Singer/Songwriter Boot Camp Rule Book – but I already know these five things need to be addressed without even seeing your show. They are consistent issues I see in the performances of virtually all aspiring – and even many veteran – singer/songwriters.
Fix #1: Tell us your name
How many times has someone told you about a great act they saw the week before but had no idea what the artist's name was? Don't let this be you. Hang a banner behind you, stick a logo on the front of your keyboard, engrave your name in pearl inlays along your fretboard… just do something. Make sure something on stage visually embeds your name in the minds of every audience member so they will remember your show, your music, and your name.
Fix #2: Offer visual variety
If all of your songs feature you standing at center stage singing into a mic, the audience will be bored by song three. Sit on the front of the stage, go into the crowd, move the mic stand to different places on the stage, sit on a bar stool, sing something a cappella away from the mic and get the audience to sing along. Try to present every song with a different visual; otherwise all of your songs are going to all look alike (and therefore sound alike) to your audience.
Fix #3: Limit the distractions
The audience really only needs to see your mouth, your eyes, and your hands, (and your name, per point #1) and that's it! Other than your name on a banner, everything else on stage that may divert your audience's attention from those three visual means of communication is an unnecessary distraction. That means no wild hats or hairdos, no flowered shirts or pants, no red thigh-high boots, no blinged-out guitars, and within reason, no skin.
Fix #4: Vary the tempo
Mid-tempo songs are stock-in-trade for all budding singer/songwriters, but performed live back-to-back-to-back to an audience unfamiliar with you, they are boring. The first and best way to get an audience to respond to you right away is by the FEEL of the first song of your set. An up-tempo song (preferably a shuffle) gets their heads nodding and their feet tapping. A good rule of thumb is to start and end your set with an up-tempo song.
Fix #5: Stop eating the mic
As I said in #3, you have three ways to visually communicate your emotions to your audience – your hands, your eyes, and your mouth. If you eat the mic, no one can see your mouth, and they may not understand what you're saying. If you can't help yourself, try losing the SM58 and get a mic you can sing over the top of. I recommend a Telefunken M80 for women or an M81 for men.
Another 96 ways to improve your show and help you achieve success as a singer/songwriter are spelled out in detail in my book, The Singer/Songwriter Boot Camp Rule Book: 101 Ways to Improve Your Chances of Success – available at Amazon in digital and printed book form.
---
Larry Butler has devoted his entire life to live music performance, from playing keyboard and guitar in bands to working as a tour manager for artists including Randy Newman, Ry Cooder, and Isaac Hayes. Those efforts led to gigs at Warner Bros. Records and Bill Silva Management, and Larry now heads up his own music coaching and consulting business, Did It Music, in Los Angeles, where he focuses on consulting young singer/songwriters in the art of becoming entertainers. Follow him on Twitter @larryfromohio and Facebook.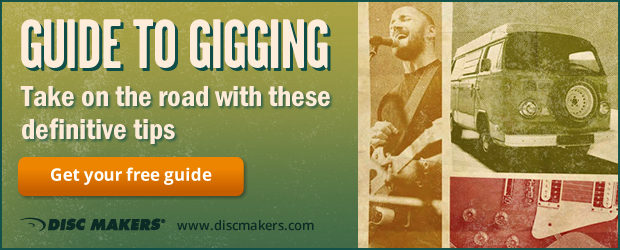 Related Posts
Improve Your Live Music Show – Get Visually Creative!
Use visual and musical cues to lead your audience
Tales of the worst music gigs ever
Seven ways to captivate a live music audience with your first song
Set list tips for your next live show