One process that may be useful for musicians is mind mapping, a visual tool that requires you to generate, organize, and explore new ideas based on a central theme or concept.
Mind map sample by Thum Cheng Cheong @ MindMapArt.com.
Music may primarily be an auditory experience, but it can also be a distinctly visual one. Dynamic music evokes emotion, thought, and sometimes a strong audio/visual reaction from its listeners. And while not all artists are musicians, musicians are certainly artists. Frank Zappa, for example, transformed his talent of musical genius into striking and compelling canvases of abstract art.
While you don't have to be a visual artist, in the traditional sense of the word, to create awesome music, exploring new creative outlets can greatly enhance your time as a musician and your journey as a songwriter. In fact, there are plenty of ways to get in touch with your creative side even if you don't consider yourself to be particularly "artistic." Simply having a space to collect your thoughts and form a cohesive vision for a melody, song, or sound can be an extremely effective way to inspire and revive your music.
Mind mapping
One process in particular that may be especially useful for musicians is mind mapping. Mind mapping is a powerful visual tool that requires its creator to generate, organize, and explore new ideas based on a central theme, concept, or goal. Mind maps usually take the shape of a web, inviting new ideas to branch off of existing ones, and forming relationships between ideas as the map grows.
Mind mapping is often used by writers (as in fiction or nonfiction) to establish the relationships between characters, ideas, and plot points. Exploring these connections can help shed light on a new concept, and it may even spark an entirely new artistic direction.
Musicians may find mind mapping to be an effective method of brainstorming a concept for an album, composition, or musical direction. In essence, music mind maps are an invitation to abandon the typical note pad and pencil and explore new ideas in a creative and thought-provoking way.
Mind mapping and your music
First, identify a central idea you'd like to explore in more depth. Write or draw this concept in the center of the mind map. Next, create four or five subcategories that are in some way related to the central idea and branch them out into their own mini-webs. For example, if the center of your mind map contains an artist who is an inspiration to you, then its branches might include "musical style," "lyrics," "emotion," "personality," and "skills."
Each of these branches might include something noteworthy about their style as a music artist, or something that stands out to you that you particularly admire or wish to emulate in your own music. You might also choose to add some doodles, quick sketches, or color-coding along the way that helps to make sense of the inevitable mess that's to come.
Don't think too much about what goes in your music mind map: an unusual word, sudden emotion, personal goal, or opinion you have on the topic at hand are all great contributions that can improve the quality and authenticity of your music. If one branch reaches a dead end, that's fine. Just keep going until you feel you've exhausted each path. By the end, you'll be left with a sprawling web of ideas, inspiration, thoughts, and goals.
There are also plenty of free online mind mapping services that can help you create a virtual version of your map. Software like MindNode, Mind42, Bubbl.us, and WiseMapping are all resources that can help get you started. You may find that music mapping a few times helps you to overcome writer's block, find new topics or lyrics to incorporate into your music, and track your progress towards meeting a personal goal.
For an interesting twist on this exercise, try creating your own mind map while listening to a song or artist who inspires you. You may find that mapping out the artist's path as the song progresses can help you create your own music by using a similar approach. There really is no right or wrong way to do this, so just have some fun with it!
When each strand seems exhausted, take a step back and reflect on your masterpiece. Hang it on a wall as a personal art piece, or use it as fuel to explore a new musical pursuit or to take a risk in your practice. Mind mapping might also help you form new rehearsal habits, find solutions to problems, and make decisions. The possibilities are truly endless.
Get into the habit of creating a music mind map as often as you feel you need inspiration or when you need a little extra motivation for a new project. It's sure to spice up your rehearsals, practice, or brainstorming sessions as a musician. Happy mind mapping!
---
If you're an aspiring musician in the NYC area who's in the process of creating a band or who needs space to rehearse, check out NYC's The Music Building. The Music Building is NYC's largest music rehearsal studio space, and can help you establish yourself as a musician by providing a professional space for you to practice or record music.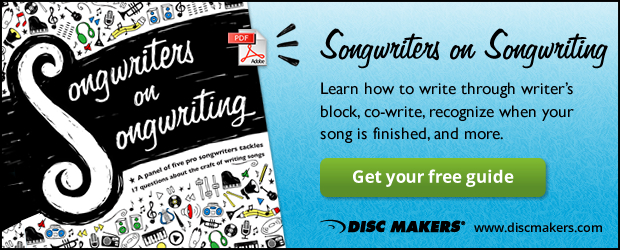 Related Posts
Spice up your musical arrangements with substitution chords
Music theory can help you write a great chorus
Challenge yourself when music practice gets stale
Getting out of a creative rut
Burned out? Maybe it's time to pause and refill the well.
Are you bimusical? You should be.