Here are the next six concepts successful musicians understand and use to generate revenue. Follow them to make more money with your music.
One of the key discoveries from our music business research over the years is that musicians who are successful at making a living off music approach their business and art differently than others. In "Want to make more money with music? Here's How (Part 1)." we shared the first six concepts you can use to angle your own career to improve the amount of money you make with your music. Here are the remaining six things successful musicians understand about music income that you can implement to make more money with your music and build a sustainable music career:
7. Spend less to make more
No business can last if it spends more than it takes in. This is true whether you run a Fortune 500 company, a taco stand, or a music enterprise. One thing we've discovered in our research and interviews over the years is that successful musicians who make a living solely off their art are scrappy entrepreneurs. They don't spend money when they don't have to. They keep track of what they spend and what they spend it on, they take deductions to lower what their business is taxed on, and they are prudent with how they spend money on the creation of their music. In short, successful musicians spend as little money as possible when it makes business sense to do so. As a general rule, you should ask yourself: "If I spend this dollar, will it at least make me $1.01 in return?
8. Build a team and use agents
Make the most of your limited time and energy by building a team around your music business. These agents might take a cut, but offloading a task to someone else should provide you more time to make music, create new merchandise, or generate a licensing deal. If you find business partners you trust, you can employ publishers, promoters, and booking agents to make you more than if you were to do it all yourself. As a result, you can grow other parts of your music business or create your next album or video while they bring in opportunities for you.
9. Learn how to boost income
You don't always need to make a new album or product to get more sales. Often, it's about boosting sales for what you already have. With the right promotion, say from a well-made video posted on YouTube (which should be linking directly to where you sell the track), your music sales can improve. Marketing and promotion is especially helpful at generating the passive sources of income we discussed in Part 1. As awareness of you and your music grows, it increases the likelihood of your songs being heard by people who may have the need and power to license it. For each income source you have, you should always ask how you might be able to boost it so you can make more.
10. Start with your gut but decide based on the metrics
When generating ideas for you and your music, it might be hard to know where to start. Books like The Indie Band Survival Guide can help you with the activities you need to do to get yourself marketed and noticed, your music heard, and your videos seen so you can make money with music. But any good businessperson will tell you that you need real data and metrics to let you know how successful each of your initial attempts are doing in the real world. Sales figures for your music are the most straightforward example of what to track, but you can also use tools like NextBigSound, views on YouTube, Facebook demographics, and plays on Spotify to let you know how things are going.
Tracking your stats also allows you to use techniques such as A/B testing to let you try out two competing ideas and find out which is the most effective. It could also help you spot a trend about a particular song you wrote which may lead you to try out things you may never have noticed. For instance, when our band Beatnik Turtle noticed our song "Were All These Beer Cans Here Last Night?" was being downloaded 15,000 times, we realized we had something special going on. The song was created on a whim based on a game from an independent board game company, so a brainstorming session led to us creating an entire album in partnership with the company, which cross-marketed it. This was something we would never have thought to do if we weren't actively reviewing our data – in this case our MP3 web stats from our website. Business people take the emotion out of it and go off of the raw numbers.
11. Understand the 80/20 rule
The 80/20 rule underlies the best decisions in business and it goes like this: 80% of beer is bought by only 20% of the beer drinkers. Once you've scaled up your business, you might find that 80% of your income is coming from just 20% of your sources. Get to know that segment of your audience well and enhance how you approach them as they are the best customers to put your energy into. But it's not just about customers, it's also true about your marketing, PR, videos, and more. Focus on the items that are working well and see if you can continue to grow those opportunities.
12. Decide whether to focus on B-to-B or B-to-C
As a musician, you are in a unique position. You can focus on providing your services and music to businesses (B-to-B, or business-to-business) or directly to consumers (B-to-C, business-to-customers). Selling directly to fans is what most musicians focus on, since traditionally they made money selling albums directly to their audience or playing shows. However, many of the successful musicians we've interviewed put a lot more emphasis on selling to other businesses. Licensing music to a music supervisor for a TV show, writing and recording music for a business or advertiser, and producing and recording other bands' or musicians' music are just three examples of B-to-B sales.
Building a fan base is a difficult task, and takes a long time to develop, but has a major upside. Once you build your audience, it not only can sustain you, but other people and businesses will pay you for access: think sponsorships, business partnerships, advertising, and more. Building business relationships requires networking with specific decision-makers and providing them business value. You can achieve this more easily if you have a trusted team behind you to help. If you don't, you should decide which one you want to target and go for it.
Combined with the six concepts from Part 1, use these 12 ideas to generate revenue and make more money with your music. Mash-up, mix, apply, and regularly review these 12 concepts to get more out of what you're already doing to grow your music business as well as help you come up with future business opportunities for you and your music. If you have any questions, write us at writeus@indieguide.com.
---
Billboard Magazine called Randy Chertkow and Jason Feehan "the ideal mentors for aspiring indie musicians who want to navigate an ever-changing music industry." Together, they're musicians who are working on their 21st album, authors of The Indie Band Survival Guide: The Complete Manual For The Do-It-Yourself Musician, 2nd Edition (Macmillan), creators of the 15-hour online course, Making Money With Music (CreativeLive), and regular contributors to Electronic Musician magazine, including the free weekly web column, "The DIY Advisor." They are hosting free seminars on June 20th @ Carnegie Hall in New York City and June 21st @ Made in NY Media Center by IFP in Brooklyn as part of New York Music Month.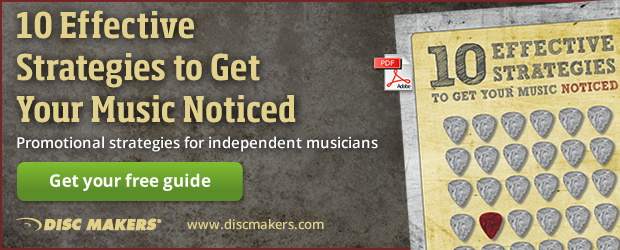 Related Posts
Want to make more money with music? Here's How (Part 1).
Tax tips for the working musician
DIY, but don't do it alone
Your live show is the best music marketing tool – just follow the numbers
7 effective strategies to get your music noticed
How to make money on YouTube with your music
How Musicians and Composers Make Money