As Rolling Stone magazine celebrates its 50th anniversary this November, the folks at GoCompare.com decided to take a look at Rolling Stone's Top 100 Greatest Music Artists of all time and figure out how long it took each to score a top 10 single in either the US or the UK. The "start" of each artists' career, for the sake of this study, was derived from Wikipedia's definition of the career start.
So what did the study show?
I've been waiting…
James Brown had to wait 12 years before scoring "Papa's Got a Brand New Bag" in 1965, The Grateful Dead took 22 years to break the seal with "A Touch Of Grey" in 1987, and AC/DC banged around for 40 years before "Highway To Hell" broke through after a campaign was launched to get it into the charts to celebrate the band's 40th anniversary (the album was originally released in 1979). The average wait for a top 10 hit among this group is six years.
The 10 artists with the longest wait:
AC/DC – 40 years ("Highway To Hell" – 2013)
Public Enemy – 25 years ("Harder Than You Think" – 2007)
Grateful Dead – 22 years ("Touch Of Grey" – 1987)
Nine Inch Nails – 17 years ("The Hand That Feeds" – 2005)
Curtis Mayfield – 16 years ("Freddie's Dead" – 1972)
Bruce Springsteen – 16 years ("Hungry Heart" – 1980)
Johnny Cash – 15 years "(A Boy Named Sue" – 1969)
Bob Marley – 13 years ("No Woman, No Cry" – 1975)
Ray Charles – 12 years ("What'd I Say" – 1959)
Jay Z – 12 years ("Hard Knock Life" – 1998)
I'm still waiting…
Nine of Rolling Stone's greatest music artists picks never had a top 10 hit. They are:
Howlin' Wolf
Bo Diddley
Parliament-Funkadelic
The Velvet Underground
The Stooges
The Band
Hank Williams
Gram Parsons
Frank Zappa
Check it out, and enjoy the interactive infographic.
---
A musician, writer, and marketer, Andre Calilhanna manages and edits the Disc Makers and BookBaby Blogs. Follow Andre on Twitter @dre_cal. Email him at andre@discmakers.com.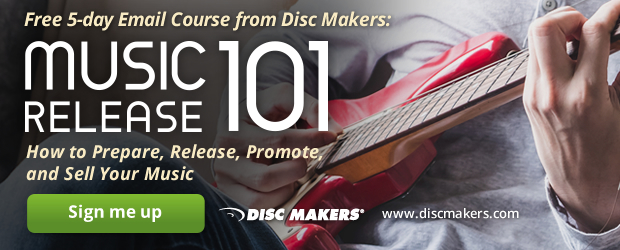 Related Posts
100 greatest songs and the 58 music instruments that made them [Infographic]
Great vocalists from yesterday and today [infographic]
Every music genre in one incredible interactive infographic
Why indie musicians make CDs [Infographic]
What music industry career matches your personality? [Infographic]