Still reeling after the death of the extraordinary Chris Cornell, we posted "Six things I learned watching Chris Cornell cover other people's songs," taking inspiration from a few of his many performances of other people's material to better understand how to make a cover song your own. Though he covered tunes by many diverse artists, Cornell was no stranger to having his own songs covered as well; perhaps none has become as popular amongst other artists as Soundgarden's "Black Hole Sun."
What makes "Black Hole Sun" such a popular song to reinvent, time and time again? Its uncommon, haunting melody certainly helps; as do the raw, apocalyptic lyrics; and sophisticated harmonic structure — not to mention an anthemic chorus for the ages.
Check out the disparate versions below to see how a grunge classic translates into a wide variety of ear-catching alternate interpretations.
Ryan Adams
Adams' stripped down, simmering rendition of "Black Hole Sun" takes an understated approach to the iconic chorus, layering on some nice vocal harmonies to add power and propulsion. Even without thundering drums, boiling guitars, and screaming vocals, the piece still soars.
---
Norah Jones
Jones' smoky, interpretive rendition of "Black Hole Sun" makes you think about the lyrics in fresh light — her stark, rubato approach and rich harmonies lend even more weight and nuance to Cornell's words, letting even longtime Soundgarden fans hear the song with fresh ears. Added to this version is the sobering fact that this performance takes place on the stage of the Fox Theater in Detroit, where Cornell had performed with Soundgarden on the night of his death. Jones took the stage with this rendition just five days later.
---
Brad Mehldau
Melancholy, expressive, and virtuosic, this far-journeying piano jazz trio interpretation highlights the power of the melody line itself, as well as the melody's beautiful flow atop the song's harmonic changes. It's a powerful dance and interpretation, showcasing just how far a great song can be stretched and reimagined and remain wonderful.
---
Judith Owen
Owen brings a cabaret approach to the song, lending a lighthearted irony that is fresh and unexpected. The clarity and sexiness of Owen's voice is a dramatic and eye-opening variation when compared to the grit and darkness of Cornell's original.
---
Ramin Djawadi
Performed on a detuned honky-tonk piano, this rendition of "Black Hole Sun" comes from music Djawadi created for the HBO show "Westworld." Even if you've never seen the show about lifelike androids run amuck, you can appreciate how the song still grabs your ear and attention in the unlikeliest of musical settings.
---
Do you have a favorite cover of "Black Hole Sun?" Share it in the comments below.
---
Disc Makers' regular contributor Michael Gallant's debut trio album Completely received a four-star review from DownBeat magazine and a five-star review from Critical Jazz, which stated: "This, my friends, is the future of jazz. Fresh, invigorating, progressive – there are simply not enough positive adjectives to list here." Learn more, download through iTunes, jam along with the new JamBandit app, or purchase through CD Baby. Follow Michael on Twitter at @Michael_Gallant or on Facebook.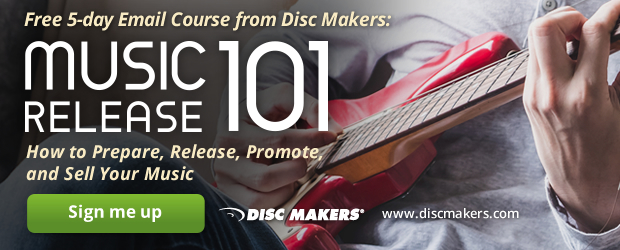 Related Posts
Six things I learned watching Chris Cornell cover other people's songs
"The Sound of Silence" – How Disturbed's cover version hits all the right notes
Are you bimusical? You should be.
Spice up your musical arrangements with substitution chords
Things I learned being a fan of David Bowie
Three approaches to recording and performing cover songs
Musicians who died in 2017