Icons who had a significant impact on shaping modern music are among the musicians who died in 2017. Tom Petty, Chuck Berry, Gregg Allman, Allan Holdsworth, and Chris Cornell are some of the artists we pay tribute to.
Updated January 2018.
Tom Petty, 66
Singer, songwriter – died 10/2/17 of cardiac arrest
I started writing these retrospectives in 2013, and with every passing year, it feels like the base of the pyramid that is my life in music is falling out from under me. Of course, we still have the music, but this feels like losing a friend. We all have artists who are really special to us, who seem personally connected to moments – periods, years – of our lives. So many of them have gone away in the past months… Prince, Bowie, George Martin… even listing these minimizes all the others, so I'll stop. Tom Petty's death comes, for me, at such a strange time because we've been in something of a Tom Petty revival here in my house. I have always been a huge fan, from the outset. It probably truly started with Damn The Torpedoes, but I already had Petty's first two albums – still got 'em on vinyl, listened to them both this morning – and I've got a whole lotta Petty in my CD collection. Last year I bought Warren Zanes' excellent biography, Petty: The Biography, which set me off on a new tear, purchasing Echo and the incredible four-disc The Live Anthology along the way. And my wife and I were three hours into the four-hour Tom Petty and the Heartbreakers: Runnin' Down a Dream documentary, which set her off on a new tear. We share an office, and I keep hearing (a little louder than necessary as she's got earphones on), "Damn, I forgot how many songs Tom Petty wrote that I love!" Tom Petty is that artist, the one who wrote nothing but great songs. They're all there, they've been there since 1976, and they are woven into the fabric of FM radio, MTV, and every two-bit cover band from California to south Florida. From every American girl to everyone born a rebel. It was my sister who first got through to me with the news of his death – we had just been talking about Tom Petty last week. I turned her on to his music back in grade school, and we had just found a box of cassette tapes in my parents' basement. Of course, there was Tom Petty – Full Moon Fever and Hard Promises. When Petty first arrived on the scene, his short, seemingly simple songs had some classifying his music as punk – his attitude seemed to fit the bill as well. But he was also a poet, somewhere in the same vein as Patti Smith and Bob Dylan, and a storyteller, like Bruce Springsteen, and he was just so authentically American and enduring that it wasn't long before he just WAS. Then there's the Heartbreakers, one of the all-time great bands, the band that backed Dylan in 1986 (I saw that tour) and helped launch Stevie Nicks' solo career five years before that. There was also The Traveling Willburys, a supergroup whose starpower was matched only by the bemused attitude of the songs and participants. Through it all, Petty seemed to float, happily – though it's never that simple. Petty famously smashed his hand to bits punching a wall during the recording of Southern Accents, jeopardized his career fighting (and winning) a contract dispute with MCA, and his addiction to heroin was one of the revelations of Zane's book – a secret Petty was loathe to reveal because he never wanted to glamorize the drug. He knew there was nothing glamorous or good about it, and it pointed to the deep emotional pain he carried from a difficult childhood through a complicated marriage and into the madness of a life in rock and roll. But that's precisely why Tom Petty is so special to so many of us. His music bundles that pain, and the joy, and the anger, and the perspective of the outsider, and the insider, and he speaks to all of it. And the music just sounds great, too. Jimmy Iovine, who produced a bunch of Petty's music, says he tuned the Beats headphones to Damn The Torpedoes because it was the best sounding album he ever made. If you haven't already, put that one on and give it a spin. I bet you'll agree.
---
Chuck Berry, 90
Guitarist, singer, songwriter – died 3/18/17 of natural causes
Chuck Berry is heralded by many as the greatest of rock and roll's early pioneers. John Lennon, Brian Wilson, Keith Richards, and a multitude of rock and roll's royalty credit Berry's songwriting, guitar playing, and showmanship as a game-changer, ushering in the dawn of rock and roll. Berry's debut release in 1957, After School Session, was only the second album released by Chess Records, and included "Maybellene," which sold over a million copies and hit #1 on Billboard's R&B chart. His first attempts at music were waylaid by an armed robbery charge when he was in high school, but eight years after his release from a reformatory, Berry waded into music and made his mark. He landed in prison a second time in 1962, but before and after that, he scored multiple hits with classics like "Maybellene," "Roll Over Beethoven," "Rock and Roll Music," "Johnny B. Goode," "No Particular Place to Go," "You Never Can Tell," and "Nadine." He was in the first class of inductees in the Rock and Roll Hall of Fame in 1986, along with Elvis Presley, James Brown, Little Richard, Fats Domino, Ray Charles, Sam Cooke, the Everly Brothers, Buddy Holly, and Jerry Lee Lewis. He found trouble with the law and landed in prison for a third time for tax evasion in 1979, and his creative output was stymied after that. He spent the last thirty years of his career playing the oldies circuit, issuing a concert recording in 1987 to commemorate his 60th birthday. Voyager's Golden Record, which features musical selections from different cultures and eras and spoken greetings from Earth-people in fifty-five language, includes one rock and roll track: Berry's 1958 recording of "Jonny B. Goode."
---
Fats Domino, 89
Pianist, vocalist, songwriter – died 10/24/17 of natural causes
Born Antoine Dominique Domino, Jr., "Fats" Domino was one of rock and roll's earliest stars, springing from his creole R&B roots in New Orleans. Domino's boogie-woogie piano style and robust vocals captured the nation's attention, and his first single, 1949's "The Fat Man," is considered by many to be the first rock and roll record ever released. Domino's career hit its fevered pitch between 1955-1963, as he scored well over 50 songs in the Hot 100, including "I'm Walking," "Ain't That A Shame," "I'm In Love Again," "Blue Monday," and his most enduring track, 1956's "Blueberry Hill." Domino reentered the charts in the late '60s with his recording of The Beatles' "Lady Madonna," which Paul McCartney had modeled after Domino's style. While Domino had fallen from national attention after the '60s, he was always beloved in his native New Orleans, and made headlines when Hurricane Katrina hit in 2005. He was believed to be dead, but was later heard from as he announced his house had been devastated and he had lost everything. President George Bush replaced the national Medal of Arts Domino had been given by President Clinton, and his lost Gold Records were replaced by the RIAA and Capitol Records. Domino sold over 65 million records in his career, was among the first class of Rock and Roll Hall of Fame inductees in 1986 (along with Chuck Berry, James Brown, Ray Charles, Sam Cooke, The Everly Brothers, Buddy Holly, Jerry Lee Lewis, Little Richard, and Elvis Presley), won a Lifetime Achievement Grammy in 1987, and was ranked #25 in Rolling Sone's "100 Greatest Artists of All Time" in 2004.
---
Malcolm Young, 64
Songwriter, guitarist, vocalist, co-founder of AC/DC – died 11/18/17 after battling dementia
Who can say how many generations of music fans and players will point to AC/DC as a bellwether and an influence – from the band's ability to craft stadium-shaking riffs to its tongue-in-your-cheeks innuendo that spans its 45 year career? Whatever the answer, Malcolm Young – one of the founding members and the creator of many of those incessant riffs – will no longer lay down the rhythm guitar and stand in the shadow of younger brother Angus or back the piercing croon of Brian Johnson. Born in Glasgow, Scotland, Malcolm, Angus, and most of their other six siblings relocated to Sydney, Australia in 1963, when Malcolm was 10 years old. Angus and Malcolm formed AC/DC in 1973, with the Young brothers co-writing the band's catalog, but it was Malcolm who is credited as the musical leader by most accounts. AC/DC's catalog has produced over 200 million record sales worldwide, with 1980's Back In Black clocking in as the second biggest-selling record of all-time (behind Michael Jackson's Thriller). With the exception of 1988's "Blow Up Your Video" tour, which he missed on account of his disabling dependence on alcohol, Malcolm Young was there every step of the way from 1973 until 2014, when he left the band amid revelations of his having dementia. Angus later revealed he had noticed issues with Malcolm's memory in 2008, as the band was working on Black Ice, which went on to win a Grammy award for Best Hard Rock Performance for the track "War Machine." Young also suffered other serious health issues, including a bout with lung cancer and a heart condition, but it was ultimately the dementia that sidelined his participation in the band. AC/DC was inducted into the Rock and Roll Hall of Fame in 2003.
---
Glen Campbell, 81
Country/pop singer, guitarist, songwriter, television host, and actor – died 8/8/17 following a battle with Alzheimer's disease
From his origins in Delight, Arkansas – where he started playing guitar when he was four years old – to his session work in Los Angeles when he was 22, Glen Campbell's career spanned decades, merged popular genres, and earned him record sales, industry awards, and a string of hit songs. His music career spanned 60 years, with him playing guitar on recordings for the Monkees, Elvis Presley, Frank Sinatra, and Merle Haggard. In the '60s, he was riding a solo career that ran strong for 20 years, highlighted by hits including "By the Time I Get to Phoenix," "I Wanna Live," "Wichita Lineman," "Gentle on My Mind," "Dreams of the Everyday Housewife," "Galveston," "Rhinestone Cowboy," and "Southern Nights." In all, Campbell released more than 70 studio albums, with sales topping 45 million and 17 albums going gold or platinum. Between the Billboard Country, Billboard Hot 100, and Adult Contemporary charts, Campbell had 80 different songs chart, with nine reaching Number 1 and 29 reaching the top 10. From 1969-1972, he hosted a music and comedy variety show called "The Glen Campbell Goodtime Hour." While Campbell might be remembered as a Country artist, Alice Cooper (among others) tells how Campbell was immensely respected as a guitarist among rock musicians and beyond, epitomized by his record-setting Grammy wins in 1967, where Campbell won two Grammies in Country & Western and two others in Pop categories. In 2011, Campbell announced he had Alzheimer's disease, released his final original studio album, Ghost on the Canvas, and embarked on a 151-date tour with three of his children playing in the touring band.
---
David Cassidy, 67
Singer, songwriter, teen idol – died 11/21/17 of liver failure
The son of actors Jack Cassidy and Evelyn Ward, David Cassidy was introduced to the American public via television, with early appearances on hit TV shows in the late '60s. In the early '70s, Cassidy was cast as Keith Partridge on the family-friendly "The Partridge Family" TV show, alongside his real-life step-mother, Shirley Jones, who played the show's lead. The Partridge Family – a fictional show about a family band – was a smash, and released eight albums between 1970-1973, scoring numerous hits, including "I Think I Love You" and "Breaking Up Is Hard To Do." Cassidy, though, had aspirations of a solo career, and signed a contract with Bell Records in 1971, releasing Cherish in 1972, at the height of The Partridge Family's run. He became an international superstar, and boasts having the biggest fan club in music history. His popularity abroad (especially in the UK, Europe, and Japan) eclipsed his fame in the US, popular as he was state-side. Cassidy was an enormous concert draw in the mid-'70s, but chose to stop performing live soon after the death of a young girl in a gate-crashing incident in London, concentrating instead on recording and songwriting. He scored numerous hits in the '70s, including "I Write The Songs," before Barry Manilow rode it to #1. (The song was first recorded by The Captain and Tennille for those of you keeping track). Cassidy's star was never quite as high in the '80s and beyond, but he did continue to write, record, act, and perform in concert and in stage productions until early 2017, when he announced he was diagnosed with dementia.
---
Walter Becker, 67
Guitarist, bassist, multi-instrumentalist, songwriter, Steely Dan. Died 9/3/17 of undisclosed illness
So much about Walter Becker defies the norms in rock and roll – which is all well and good, as Steely Dan was ever more connected to jazz, blues, and R&B. Becker was born and raised in New York City, meeting his eventual co-conspirator and band mate Donal Fagen at Bard College. The songwriting duo kicked around New York for a while before moving to California and forming Steely Dan, with Becker on bass, Fagen on keys and vocals, Denny Dias and Jeff "Skunk" Baxter on guitar, David Palmer on vocals, and Jim Hodder on drums. Shortly afterward, the group released Can't Buy A Thrill featuring songs penned by Becker and Fagen, and the album was a surprise success on the strength of now-classic tracks like "Reelin' In The Years," "Dirty Work," and "Do It Again." Though Steely Dan did not maintain anything close to a regular lineup or ever perform live between 1974 and 1993, their meticulous studio work, intricate songs, impeccable recordings, and slightly bent sense of humor launched a string of hit albums, culminating in Aja in 1977, the biggest-selling album in the group's catalog. Featuring "Peg," "Josie," and "Deacon Blues," Aja sold over five million records and listed over 40 musicians in its credits. It won a Grammy Award for "Best Engineered Non-Classical Recording" in 1978, and set the stage for the band's follow-up, Gaucho in 1980. Despite being another big seller and featuring "Babylon Sisters" and "Hey Nineteen," the album marked a dark turn for Becker. He was addicted to narcotics, his girlfriend overdosed in his apartment, he was sued for wrongful death, the tabloids were ruthless, and he was hit by a taxi in NYC, breaking his leg in multiple places. Steely Dan dissolved soon after the album's release, and Becker moved to Maui with his family. He produced albums for the next decade, then returned to his partnership with Fagen in 1993 to reform Steely Dan and tour for the first time in 19 years. Two Against Nature, released in 2000, won Steely Dan four Grammy Awards, including "Album of the Year," and a year later, Steely Dan was inducted into the Rock and Roll Hall of Fame. The group's final album, Everything Must Go, was released in 2003.
---
Chris Cornell, 52
Singer, guitarist, songwriter with Soundgarden, Audioslave, Temple of The Dog, and more – died 5/18/17 by suicide by hanging
Widely regarded as one of the greatest rock vocalists of all time, Chris Cornell was born Christopher John Boyle in Seattle, WA in 1964. A founding member of Soundgarden and Temple of The Dog, Cornell also fronted Audioslave and had a solo career that saw him release four studio albums. But long before his successful career, Cornell struggled with substance abuse – dating back to when he was 12 years old. He battled social anxiety (he described having agoraphobia) tracing it to a bad PCP trip when he was 14, and explains that piano, drums, and rock and roll music were what enabled him to overcome his anxieties and face the world. It's hard to imagine, as whatever his project, from the grunge/prog/metal assault that was Soundgarden, to his acoustic-based solo efforts and hard-rock explorations with Audioslave, Cornell's soaring, soulful, and powerful voice was the prototypical bar by which his contemporaries were measured. After breaking up in 1997, Soundgarden reunited in 2010, playing Lollapalooza that year and ultimately releasing its sixth studio album, King Animal, in 2012. By then, Cornell was sober, noting the "absence of alcohol" being a major difference in the band's new iteration, which made his death by suicide that much more shocking. Soundgarden had played a show earlier that evening in Detroit, and Cornell's widow reported that she had spoken to him and that he had possibly taken an extra dose or two of Ativan, a prescription drug used to treat anxiety disorders or anxiety associated with depression. Ativan's side effects include paranoid or suicidal ideation and impaired memory, judgment, and coordination – but while the coroner report showed an elevated level of Ativan in Cornell's system, it was below the 300 ng/mL level associated with death by the drug, so the official cause of death was suicide by hanging with an exercise band.
---
Gregg Allman, 69
Singer, keyboardist, guitarist with The Allman Brothers Band and solo artist/bandleader – died 5/27/17 of liver cancer
Gregg Allman picked up the guitar before his older brother Duane did, but when Duane surpassed his abilities, Gregg turned to the keyboards and microphone to put his stamp on what was to be known as one of the most important American bands in rock music history: The Allman Brothers Band. Gregg's contributions also included penning some of the group's most notable songs, including "Whipping Post" and "Midnight Rider," and his 50-year music career included numerous solo releases, notably 1973's Laid Back, 1977's Playin' Up A Storm (with teh Gregg Allman Band), and 1977's disasterous Two The Hard Way, a collaboration with his then-wife Cher. Speaking of wives, Allman was married seven times, most recently in February 2017, just before his death. Allman's drug addictions (heroin, cocaine) had major impacts on his life and career. In the mid-'70s, he was forced to testify in a drug trial against his Allman Brothers Band road manager and bodyguard, which led to the break-up of the band, and in 2007, he announced he was diagnosed with Hepatitis C. In 2010 he had a liver transplant, and he suffered from respiratory and heart illnesses in his later years. With 18 releases, two Grammy Awards – including a lifetime achievement award in 2012 – and an induction into the Rock and Roll Hall of Fame in 1995 (the first year it was eligible), The Allman Brothers Band served as a study in endurance, weathering death, addiction, and career turmoil. Gregg Allman, for his part, continued to play and record to the end. His last release, Southern Blood, is scheduled for a September 2017 release.
---
Mel Tillis, 85
Country singer, songwriter, guitarist, and actor – died 11/19/17 of respiratory failure
Though he was best-known for his contributions as a songwriter and performer, Mel Tillis' stutter was also part of his lore, highlighted by the titles of his 1975 release M-M-Mel and his autobiography, Stutterin' Boy. Born Lonnie Melvin Tillis in Tampa, FL, Tillis learned guitar, violin, and drums as a kid, and formed a band while serving in Japan in the military. Upon his return to the states, he moved to Nashville and scored his first break in 1957, writing "I'm Tired," which Webb Pierce took to #3. That landed Tillis a songwriting contract with Cedarwood Music and began Tillis' string of hit songwriting credits that spanned the '50s and '60s, many performed by Pierce. In 1965, Tillis earned his first hit as a performer with "Wine," which launched a prolific string of hits – both as a performer and songwriter – through the '70s, further cementing Tillis' status as a Country music superstar. He also appeared in numerous films in the '70s, including both Cannonball Run films and the first two Smokey and the Bandit movies. While Tillis' career as a performer slowed in the '80s and beyond, he remained a lauded songwriter and even released a comedy album, 2010's You Ain't Gonna Believe This. He was inducted into the Country Music Hall of Fame in 2007 and was awarded the National Medal of Arts in 2012 by President Barack Obama.
---
Chester Bennington, 41
Singer for Linkin Park, Dead By Sunrise, Stone Temple Pilots (2013-2015) – died 7/20/17 of apparent suicide by hanging
In the late '90s, singer Chester Bennington auditioned for drummer Rob Bourdon, guitarist Brad Delson, MC Mike Shinoda, bassist Dave "Phoenix" Farrell, and DJ Joseph Hahn's band, who were operating under the name Hybrid Theory after their original singer quit when the band's demo (under the name Xero) failed to arouse label interest. Shortly after the band signed Bennington on, it released Hybrid Theory, which spawned the hits "Crawling" and "In The End" and went on to sell more than 10 million copies and become one of the most successful debut albums in history. Linkin Park went on to release seven studio albums between 2000-2017, with plenty of touring and mash-ups/remix albums released along the way that further pushed the band's blend of metal, electronic, rap, and DJ-effected music. Bennington was born in Phoenix, AZ, and had a childhood that included weathering his parents' divorce when he was 11, being bullied at school, and abusing drugs and alcohol at a young age. These struggles, as well as his coping with having been sexually abused for years as a child, certainly contributed to the vulnerable, cathartic, and emotional singing he provided Linkin Park. But Bennington had other aspirations, and formed a side project in 2005, Dead By Sunrise, which released Out Of Ashes in 2009. In 2013, Bennington replaced Scott Wieland as the vocalist for Stone Temple Pilots, pulling off the high-wire act of fronting two enormously popular bands simultaneously. In fact, Bennington and STP released the EP High Rise the same month Linkin Park released its Recharged remix album. A long-time friend of Chris Cornell – Bennington was godfather to Cornell's son – it was Bennington who sang Leonard Cohen's "Hallelujah" at Cornell's funeral service after his suicide by hanging, tweeting a week later, "Feeling very creative this last week. I've written 6 songs and I'm happy with all of them." Linkin Park was scheduled to embark on a tour in support of its May 2017 release, One More Light. Bennington apparently hanged himself on what would have been Cornell's 53rd birthday.
---
Butch Trucks, 69
Drummer, co-founder of the Allman Brothers – died of a self-inflicted gunshot wound 1/24/17
Butch Trucks' drumming career began in junior high school, playing drums and tympani for the school band in Jacksonville, FL. He formed bands of his own during his high school years, and it was while he was playing with his band Bitter Ind. that he first crossed paths with Duane and Gregg Allman, who asked him to sit on in a gig with their band. Two years later, in 1969, The Allman Brothers Band was formed, with Butch sharing drum duties with Jai Johanny "Jaimoe" Johanson. Gregg Allman once described Jaimoe as "the pocket player," which gave Trucks room to do his "freight train, meat-and-potatoes thing" for the band. The Allman Brothers Band, who were inducted into the Rock And Roll Hall Of Fame in 1995, went through myriad stages of popularity and influence, starting with its third release, 1971's At Fillmore East. It was with that album that the Allmans' blend of southern rock and musical acumen translated to a wide audience and propelled them to be one of the most influential American bands of the seventies (and beyond). It was just after the Fillmore release that Duane Allman died, the first major setback the band would endure. The Allman Brothers Band broke up and reformed three times, with Trucks playing drums throughout (save for a brief period in the '80s), until he announced he was leaving the band in 2014, playing his last show on October 28, 2014. He had formed Butch Trucks and the Freight Train Band, and had shows booked into the spring of 2017, but tragically Trucks shot himself in the head with a pistol in his West Palm Beach home in January.
---
Allan Holdsworth, 70
Jazz fusion and rock guitarist and composer – died 4/15/17 of a heart attack
In addition to the dozen-plus solo albums and various collaborative records he released since the early '70s, the list of bands Allan Holdsworth played in includes Tony Williams' Lifetime, Tempest, Gong, and Soft Machine. The guitarists who credit Holdsworth as a major influence and someone who forever changed the electric guitar is a master list of contemporary talent, including Eddie Van Halen, Joe Satriani (who said in a Guitar Player interview that Holdsworth's "brilliant approach to harmony is completely original, beautiful and spellbinding"), Greg Howe, Alex Lifeson, and Frank Zappa (who considered Holdsworth a "game-changer" and "one of the most interesting guys on guitar on the planet"). Pretty amazing, considering Holdsworth didn't pick up the guitar until the age of 17 – he started as a saxophone player – and worth noting as Holdsworth was appreciated for his advanced knowledge of music, with his own compositions incorporating complex chord progressions and intricate solos comprised of myriad scale forms. Holdsworth was also notable for his work with the SynthAxe, a guitar controller (complete with strings) that Holdsworth used on a number of recordings. Indeed, he was awarded "Best Guitar Synthesist" in Guitar Player magazine's readers polls from 1989-1994. Blues for Tony came in 2010, Holdsworth's final original release, though 2017's release of The Man Who Changed Guitar Forever! (a title Holdsworth reportedly disliked), collected all of his solo albums plus bonus material. He died just one week after its release.
---
J. Geils, 71
Guitarist, leader of The J. Geils Band – died 4/11/17 of natural causes
Born John Warren Geils Jr. in New York City, J. Geils left for Boston to study mechanical engineering at Worcester Polytechnic Institute in the mid-1960s. Originally a jazz trumpet player, Geils had switched to blues guitar and formed an acoustic blues trio, Snoopy and the Sopwith Camels while in Boston. After meeting Peter Wolf and Stephen Jo Bladd, Geils formed The J. Geils Blues Band along with Danny Klein and Magic Dick Salwitz, adding Seth Justman before the band released its debut album in 1970, dropping the "blues" and being christened The J. Geils Band. The early albums garnered decent reviews and moderate sales, but it was the band's live show that earned its reputation and ever-growing following. As sales were flagging after numerous releases on Atlantic records, The J. Geils Band moved to EMI and began moving away from the pure bar-band sound they had established and began venturing into new wave and pop. The resulting albums were the band's best sellers: 1978's Sanctuary, 1980's Love Stinks, and 1981's blockbuster Freeze Frame, which included the chart-topping "Centerfold," "Flamethrower" and the hit title track. Ironically, big-time success spelled trouble for the band, and Wolf departed during the recording of the Freeze Frame's follow-up, ultimately resulting in the demise of the band. Geils turned his attention to cars, opening KTR Motorsports to service and repair vintage sports cars. In 1993, J. Geils and Magic Dick formed a contemporary blues band, Magic Dick and Jay Geils, which released Bluestime in 1994 and Little Car Blues in 1996.
---
John Wetton, 67
Singer, bassist, and songwriter with King Crimson, Asia, Uriah Heep (among others). Died 1/31/17 after a battle with colon cancer.
From Billboard: One of the most technically proficient and in-demand rock instrumentalists of the '70s and '80s, John Wetton worked with a number of bands in his early career before coming to national prominence as the new singer and bassist for prog-rock legends King Crimson in 1972. After that group was disbanded a couple years later, Wetton spent time with the similarly renowned art-rock outfits Roxy Music and Uriah Heep, and formed the group U.K. with Crimson drummer Bill Bruford. In the '80s, Wetton briefly launched a solo career before joining his most commercially successful outfit: Asia, a supergroup also featuring members of Yes and Emerson, Lake & Palmer. The group's self-titled debut album was a smash, topping the Billboard 200 Albums chart for nine weeks and spawning Hot 100 top 20 hits with "Heat of the Moment" and "Only Time Will Tell." He was fired from the group after underwhelming sales for 1983's follow-up Alpha but rehired a few years later, bouncing in and out of the lineup before permanently rejoining in the late '00s. His legacy includes King Crimson's Larks' Tongue in Aspic, Starless and Bible Black, and Red; Uriah Heep's Return to Fantasy; and six album's with, Asia, his biggest commercial success.
---
Gord Downie, 53
Singer and lyricist for The Tragically Hip, solo artist, poet, actor – died 10/17/17 of glioblastoma (brain tumor)
Ontario's The Tragically Hip never slowed down after forming in 1984. Made up of five childhood friends, singer Gordon Downie and company immediately began making noise in Canada, and by 1995 — five albums into a career that saw the band release 13 studio albums — The Tragically Hip had won American hearts as well. A principal contributor as a writer and bandleader, Downie also released six solo albums, collaborated with various musical artists, acted in movies, and made a name for himself as a philanthropist and activist. In 2016, The Tragically Hip announced Downie had been diagnosed with a terminal brain tumor, after which the band released its final album, Man Machine Poem and embarked on a tour. Downie's final solo album, Introduce Yerself, was released 10 days after his death.
---
Larry Coryell, 73
Jazz guitarist – died 2/19/17 of heart failure
From an early age, Larry Coryell's jazz influences were peppered with blues and rock, and those influences set his playing apart dating back to his first major recording, playing guitar on Chico Hamilton's The Dealer in 1966. Through an endless series of projects — including acoustic trios, various efforts with jazz ensembles, and forays into Brazilian and classical music — Coryell recorded and released a dizzying amount of music, with close to 80 records bearing his name as the leader or featured artist stretching from 1969-2017. He was, in fact, planning to tour in support of his last release, 2017's Seven Secrets, but died of heart failure months before its release.
---
Pete Moore, 79
Singer, songwriter, arranger, member of The Miracles – died 11/19/17
The bass singer and one of the original members of The Miracles, Warren "Pete" Moore was also the uncredited vocal arranger of the Miracles who co-wrote many of the groups hits, including "Ooh Baby Baby," "Tracks of my Tears," and "Going to a Go-Go." He also wrote/co-wrote songs for other Motown stars, including The Temptations ("It's Growing" and "Since I Lost My Baby") and Marvin Gaye ("I'll Be Doggone" and "Ain't That Peculiar"). Stunningly, Moore and the other Miracles were excluded from induction into the Rock and Roll Hall of Fame in 1987, when Miracles' lead singer Smokey Robinson was inducted. Moore was inducted in 2012, along with the other members of the group: Claudette Rogers Robinson, Bobby Rogers, Marvin Tarplin, and Ronald White. Moore and The Miracles were also inducted in the Vocal Group Hall of Fame (2001), awarded a star on the Hollywood Walk of Fame (2009), and inducted into the Rhythm and Blues Music Hall of Fame (2015). Moore stayed with The Miracles after Robinson left in 1971 until they disbanded in 1978. He passed away on his 79th birthday.
---
Peter Overend Watts, 69
Bassist for Mott The Hoople – died 1/22/17 after a bout with throat cancer
Born from the band Silence, Mott The Hoople was formed when singer Ian Hunter joined Peter Overend Watts, Dale "Buffin" Griffin (drums), Mick Ralphs (guitar), and Verden Allen (organ). The band released its debut in 1969 and quickly developed an underground and critical following, but after their fourth album resulted in little mainstream success, the band was going to call it quits. Enter David Bowie, who convinced the band to stay together, producing the album All The Young Dudes, and cementing Mott The Hoople's place in music history. Watts, who changed his stage name to "Overend" on the suggestion of the band's manager, continued to play with "Mott" after Hunter and Ralphs left the group, and then with British Lions, along with Dale "Buffin" Griffin. He later became a record producer and performed in the 2013 Mott The Hoople reunion shows in England.
---
Buddy Greco, 90
Singer, pianist – died 1/10/17 of natural causes
In a career that spanned six decades, Armando "Buddy" Greco recorded over 60 albums that spanned genres – including jazz, pop, and country – and ran with the Rat Pack in the '50s and '60s. His biggest single was the million-seller "The Lady Is A Tramp," with other notables including "Oh Look A-There," "Ain't She Pretty," "Up, Up and Away," and "Around the World." Greco's career spanned a wide range of accomplishments, including conducting the London Symphony Orchestra and performing with The Beatles for Queen Elizabeth II. He started young: Greco began singing and playing piano on the radio at the age of four, and was hired as a pianist, singer, and arranger by Benny Goodman when he was 16 after Goodman saw him play in his hometown Philadelphia's Club 13 nightclub. During the '60s, Greco pursued a career in film and TV, becoming a regular on the TV series Away We Go and landing a part in the 1969 film, The Girl Who Knew Too Much. Greco scored over 100 hit singles, as well as composing and recording scores for film and television. His last appearance on stage was in Las Vegas in November 2016, when he was inducted into the Las Vegas Entertainment Hall of Fame.
---
Al Jarreau, 76
Jazz fusion singer and musician – died 2/12/17 of respiratory failure
Dubbed the "acrobat of scat," Al Jarreau brought a personal flair to his contemporary jazz pop. His career peaked in the early '80s with his album Breakin' Away, which included the hit "We're In This Love Together." He also scored a hit with the theme from Moonlighting later in the decade. Born in Milwaukee, WI, this son of a vicar moved to Los Angeles to give his music career a shot. Nominated for over 20 Grammy Awards, Jarreau won seven, and remains the only vocalist to score Grammys in three different categories – he won them for jazz, pop, and R&B. At the height of his celebrity, Jarreau was included on the "We Are The World" single. He remained an active singer, performer, and advocate, specifically championing literacy and music education for children. His health troubles began in 2010, culminating in his being hospitalized for exhaustion in February 2017. Two days after announcing his retirement, he died in Los Angeles.
---
Pat DiNizio, 62
Guitarist, singer, songwriter, founder of The Smithereens – died 12/12/17 after battling prolonged health issues
Best known as the voice and creative force of New Jersey's The Smithereens, Pat DiNizio's music career included solo albums, house concert tours, programming for XM Radio, and the decidedly non-musical endeavor of running for New Jersey Senator in 2000. DiNizio formed The Smithereens after playing in various cover bands, placing an ad looking for like-minded musicians influenced by Buddy Holly, Nick Lowe, Elvis Costello, and The Clash. The band scored hits from early albums in the mid-'80s, including "Blood And Roses," "Only A Memory," and "A Girl Like You," the latter included on 1989's 11. DiNizio's somber songwriting and hipster-pop style hitched The Smithereens to a large cult following that followed the band into the late '90s and beyond. DiNizio suffered nerve damage in 2015 after a couple of falls, compromising his health in the months and years leading to his death.
---
Tom Coyne, 62
Legendary mastering engineer — died 4/12/17 of multiple myeloma
Breaking into the recording industry in the mid-'70s, Tom Coyne started cutting records, primarily for dance bands, with his first big hit being "Ladies Night" with Kool and the Gang. Coyne won eight Grammy Wards, and one Latin Grammy, in a distinguished career that had him work with an incredible list of acts, including Ol' Dirty Bastard, Raekwon, GZA, Nas, A Tribe Called Quest, Usher, Erykah Badu, Common, Sade, Big Pun, D'Angelo, Prince Paul, George Michael, Beyoncé, Destiny's Child, R Kelly, Britney Spears, Adele, Mark Ronson, Taylor Swift, Adele, Demi Lovato, Sam Smith, Macklemore and Ryan Lewis, Bruno Mars, Marc Anthony, Shila Amzah, and Emmanuel Lio.
---
Clyde Stubblefield, 73
Drummer, best known for his work with James Brown – died 2/18/17 of kidney failure (reportedly)
From 1965 to 1971, Clyde Stubblefield recorded and toured with James Brown before settling in Madison, Wisconsin. Stubblefield, playing alongside drummer John "Jabo" Starks, laid the foundation for modern funk drumming, and can be heard on songs including "Cold Sweat," "There Was a Time," "I Got The Feelin'," "Say It Loud – I'm Black and I'm Proud," "Ain't It Funky Now," "Mother Popcorn," and the 1970 half-studio/half-live album Sex Machine, arguably the high point of Brown's career. Stubblefield's work lives on, not just in Brown's catalog, but as one of music's more heavily (and uncredited) sampled drummers.
---
Geoff Nicholls, 68
Keyboardist, Black Sabbath – died 1/28/17 from lung cancer
Before he joined Black Sabbath – first as a contributor and later as an official member of the band – Geoff Nicholls played in various Birmingham bands as a lead guitarist. He joined Sabbath as Ozzy Osbourne was leaving the band and Ronnie James Dio entered the fold. The resulting release, 1980's Heaven And Hell, ranks among Sabbath's best, and is the first of nine releases that feature Nicholls' playing. While primarily a keyboardist for the band, Nicholl's was originally brought in to play guitar and also played bass for a brief time when Geezer Butler left. He was ultimately replaced by Ozzy's keyboardist, Adam Wakeman, son of Yes' famed Rick Wakeman, in 2004.
---
Joey Alves, 63
Rhythm guitarist with hard-rock group Y&T – died 3/12/17 after a struggle with ulcerative colitis
Hailing from San Francisco and running alongside acts like Journey and The Doobie Brothers, Y&T (originally "Yesterday & Today" in homage to The Beatles) was never able to get a firm footing as a commercial success, instead building a reputation as a live juggernaut to a devoted fan base. Joey Alves joined the band as it gained momentum in the early '70s and recorded and played with Y&T for 15 years through the first eight albums, including the band's critical highpoint, 1981's Earthshaker. He left the band in 1989.
---
John Thomas "Sib" Hashian, 67
Drummer, best known for playing with Boston – died 3/22/17 of a heart attack
In 1975, Sib Hashian was recruited to replace original drummer Jim Masdea for the recording of the album Boston. He stayed on to record and tour the album's follow up, 1978's Don't Look Back, and was part of the initial sessions for Boston's third album when bandleader Tom Scholz brought Masdea back into the mix and Hashian was out of the band. He had a contentious fallout with Scholz, ultimately suing for unpaid royalties and settling out of court. He went on to play with Boston's guitarist, Barry Goudreau on his solo effort, and played periodically with members of Boston, including singer Brad Delp, recording again with Goudreau on the 2006 Ernie and the Automatics' album Low Expectations. He died after collapsing while performing on the Legends of Rock Cruise at sea near Nassau, Bahamas.
---
Paul O'Neill, 61
Composer, lyricist, producer, songwriter, founder of Trans-Siberian Orchestra – died 4/5/17 of "chronic illness"
As a guitarist, Paul O'Neill played in bands in his native New York, but it was as a producer and industry professional that he really made his name. Working as a producer with Aerosmith, Badlands, and ultimately the metal band Savatage, with whom he worked on 10 albums, he connected with Jon Oliva, Bob Kinkel, and Al Pitrelli, with whom he went on to form Tran-Sibeian Orchestra. "I wanted to take the very best of all the forms of music I grew up on and merge them into a new style," O'Neill once said. "Basically I was building on the work of everybody I worshipped: the rock opera parts from bands like the Who; the marriage of classical and rock from bands like Emerson, Lake & Palmer and Queen; the over-the-top light show from bands like Pink Floyd… I always wanted to do a full rock opera with a full progressive band and at least 24 lead singers." Releasing three Christmas albums, plus another three releases from 1996-2015, Trans-Siberian Orchestra was famous for its live show and huge ticket sales, though its debut record, Christmas Eve And Other Stories, enjoyed triple Platinum sales.
---
Vincent Nguini, 65
Guitarist, best-known for his work with Paul Simon – died 12/8/17 after battling liver cancer
Born in Cameroon, Vincent Nguini moved to Paris in the late '70s to pursue a career in music, during which he released solo albums and recorded and performed with artists including Manu Dibango, Peter Gabriel, The Neville Brothers, Jimmy Buffett, Josh Groban, and Angelique Kidjo. His work with Paul Simon, beginning with 1990's The Rhythm of the Saints, is what he is best known for, and his association with Simon continued through Simon's 2016 release, Stranger to Stranger.
---
Scott Putesky (aka Daisy Berkowitz), 49
Guitarist and co-founder of Marilyn Manson – died 10/22/17 of colon cancer
In 1989, Scott Putesky met Brian Warner (aka Marilyn Manson), and the two hatched the idea of a band that took American media to task for its contradictory and conflicting obsessions with beautiful women and serial killers. Putesky created the stage name "Daisy Berkowitz" by combining the names Daisy Duke (the fictional character from TV's The Dukes of Hazzard) and David Berkowitz, and Marilyn Manson & The Spooky Kids was born. Putesky wrote and performed on the debut, 1994's Portrait of an American Family, and exited the band during the recording of Marilyn Manson's breakthrough, Antichrist Superstar, ultimately suing the band for royalties withheld for his contributions. Putesky was involved in numerous musical projects after leaving Marilyn Manson, ultimately dying four years after being diagnosed with colon cancer.
---
Barbara Weldens, 35
Singer/songwriter – died onstage 7/19/17 of cardiac arrest due to electrocution
Barbara Weldens, a French singer/songwriter who performed in the chanson réaliste tradition which hearkened to the half-century leading up to WWII and focused on the lives of Paris's poor and working-class, died on stage while performing at a local festival in Gourdon, in the south-east of France. Weldens performed barefoot, and apparently stepped on a faulty wire during the performance and collapsed. She had released her first studio album, Le grand H de l'homme just five months earlier.
---
Matt Holt, 39
Vocalist, Nothingface and Kingdom of Snakes – died 4/15/17 of an unspecified degenerative disease
Capable of shifting from an almost sweet melodic delivery to a hoarse, brutal bark, Matt Holt was the voice of Nothingface, a Washington D.C. metal band that graduated from its indie DCide label, on which the band released two albums in the late '90s, to TVT Records, which issued two critical and popular efforts, 2000's Violence and 2003's Skeletons. The band was working on follow-up material when it ran into creative differences. Holt started a new band, Kingdom of Snakes, but never issued any recordings with that or Nothingface, which re-banded for a brief time in the late 2000s. Holt had apparently been suffering with a degenerative disease for years before his untimely death in April.
---
Bobby Freeman, 76
Soul and R&B singer and songwriter – died 1/23/17 of natural causes
Born and raised in San Francisco, CA, Bobby Freeman started singing in a doo-wop group called the Romancers as a teenager and first recorded with them for Dootone Records in 1956. He's most famous for his single, which he wrote, "Do You Want to Dance," which peaked at #2 on the R&B charts in 1958 when he was only 17. His other hit songs include "Betty Lou Got a New Pair of Shoes" and "Need Your Love," with "C'mon and Swim" being his second Top 5 song in 1964. "Do You Wanna Dance" was covered by a host of artists, including Del Shannon, the Beach Boys, Johnny Rivers, Bette Midler, John Lennon, Cliff Richard, Marc Bolan & T.Rex, the Mamas & The Papas, Bobby Vee, and the Ramones. The song was also included on the American Graffiti soundtrack.
---
Maggie Roche, 65
Singer, songwriter, guitarist – died 1/21/17 from cancer
The eldest of the three sisters (Maggie, Terre, and Suzzy) who made up The Roches, Maggie Roche was the principal songwriter of the unusual folk trio that hailed from Park Ridge, New Jersey, known for their "rich" harmonies, quirky lyrics, and comedic stage performances. Over the course of their career, The Roches recorded and performed solo, as a trio, and in pairs. Maggie and Terre got their initial break when Paul Simon brought them in as back-up singers on his 1973 album, There Goes Rhymin' Simon. In all, the group released 10 albums between 1979 and 2007 and collaborated with many luminaries along the way, including Simon, Television, Robert Fripp, and King Crimson.
---
Tommy Page, 46
Singer, songwriter, music executive – died 3/4/17 of apparent suicide
Best known for his #1 song, "I'll Be Your Everything," Tommy Page had a brief run at stardom in the US, maintaining a larger fan base and longer active music career in Asia, signing with the Japanese label Pony Canyon Records. He released seven albums in all, and worked as an executive at Warner Bros. Records, working with Michael Bublé, Alanis Morissette, Josh Groban, and Green Day.
---
Steve Lang, 67
Bassist for April Wine – died 2/4/17 while battling Parkinson's disease
April Wine, who peaked in popularity (at least in the US) with the song "Just Between You And Me" and its 1981 release, Nature of The Beast, had success in its native Canada (Halifax, Nova Scotia, then Montreal) upon forming in 1969. Steve Lang joined the band in 1976, riding through seven releases, including the band's two blockbusters, Harder… Faster and Nature of The Beast. Lang exited the music business after April Wine's 1985 breakup and was not part of the group's reunion in 1992.
---
George Redburn Young, 70
Guitar, bass guitar, piano, drums, vocals – died 10/22/17
George Young was the older brother of Malcolm and Angus Young, the brothers who founded AC/DC. In addition to producing the early AC/DC recordings, Young was a founding member of The Easybeats and Flash and the Pan and co-wrote "Friday on My Mind" (1966) and "Love Is In The Air" (1978) as part of the songwriting/production team Vanda & Young.
---
Jaki Liebezeit, 78
Drummer, best-known as a founding member of Can — died 1/22/17 of pneumonia
Lauded for his funky-but-metronomic style of drumming, Jaki Liebezeit came on to the avant-garde Krautrock scene by way of European free jazz. His contribution to Can's experimental music garnered him notoriety as one of the world's great drummers, though he remains lesser-known in the US. He recorded with a host of other influential and popular artists, including Depeche Mode, the Eurythmics, and Brian Eno, in addition to his own drum ensembles of Drums off Chaos and Club off Chaos. His later recordings included work with singer-songwriter Robert Coyne, with his last recording being Coyne's 2016 release, I Still Have This Dream.
---
Holger Czukay, 79
Bass, guitar, keyboards, percussion, drums, vocals, French horn, founded krautrock group Can – died 9/5/17 of unknown causes
From Wikipedia: Described as "successfully bridging the gap between pop and the avant-garde," Holger Czukay was also notable for having created early important examples of ambient music, for having explored 'world music' well before the term was coined, and for having been a pioneer of sampling."
---
Saxa, 87
Saxophone with The Beat and others – died 5/3/17
Born Lionel Augustus Martin in Croft's Hill, Clarendon Parish, Jamaica, Saxa was a saxophonist who was recruited by the British ska band The (English) Beat when he was already well-established (and 50 years old). Other notable acts Saxa played with include Laurel Aitken, Prince Buster, and Desmond Dekker.
---
Jimmy LaFave, 61
Singer/songwriter based in Austin, TX — died 5/21/17 of cancer
---
Rosalie Sorrels, 83
Folk singer/songwriter who recorded and toured from 1959 into the 2000s — died 6/11/17
---
Clem Curtis, 76
First lead singer of The Foundations ("Baby Now That I've Found You," "Back on My Feet Again," "Any Old Time (You're Lonely and Sad)") — died 3/27/17 of lung cancer
---
Johnny Hallyday, 74
French pop/rock & roll singer — died 12/6/17 of lung cancer
---
Jim Nabors, 87
Actor, singer — died 11/30/17
---
Jimmy Beaumont, 76
Lead singer of The Skyliners ("Since I Don't Have You," "Pennies From Heaven," "This I Swear") — died 10/7/17
---
Ralph Carney, 61
Saxophone player, singer composer, multi-instrumentalist (Tom Waits, Marc Ribot, the B52's, Elvis Costello) — died 12/16/17 from head injuries sustained from a fall in his home
---
Greg Lowe, 59
Jazz guitarist, composer, solo artist, also played with The Chess Club — died 5/13/17 after an extended illness
---
Chuck Mosley, 57
Original lead singer of Faith No More ("We Care A Lot") — died 11/9/17 "due to the disease of addiction"
---
Bob Wootton, 75
Guitarist, played with Johnny Cash for 30 years — died 4/9/18
---
Valerie Carter, 64
Vocalist, singer/songwriter, best know as a back-up singer for James Taylor, Linda Ronstadt, Don Henley, Christopher Cross, Little Feat, and Jackson Browne — died 3/4/17
---
Jon Hendricks, 96
Jazz singer and lyricist – died 11/22/17
Best known for his explorations in vocalese, an experimental style of singing that emulates the sounds of other musical instruments
---
Eric Salzman, 84
Composer, record producer, music critic – died 11/12/17
---
George Avakian, 98
Record producer and manager – died 11/22/17
He produced Chicago Jazz in 1940, cited by Wikipedia as the "first jazz album."
---
Grant Hart, 56
Drummer for Hüsker Dü – died 9/13/17 after battling liver cancer
---
John Abercrombie, 72
Jazz guitarist, composer, bandleader – died 8/22/17 of heart failure due to complications from a stroke
---
Prodigy, 42
Born Albert Johnson, rapper, actor, and author of the hip hop duo Mobb Deep – died 6/20/17 of accidental choking while hospitalized for sickle cell anemia
---
Fresh Kid Ice, 53
Born Christopher Wong Won, rapper and co-founder of 2 Live Crew – died 7/13/17 of an undisclosed medical condition
---
Jim Fuller, 69
Lead guitar player for The Surfaris – died 3/3/17 after battling unspecified health issues
---
Dave Rosser, 50
Guitarist for the Afghan Whigs – died 6/28/17 after battling colon cancer
---
Lyle Ritz, 87
Bass and jazz ukelele musician – died 3/3/17
---
Robert 'P-Nut' Johnson, 69
Singer, Parliament-Funkadelic – died 3/12/17
---
James Cotton, 81
Blues harmonica player – died 3/16/17 of pneumonia
---
Lonnie Brooks, 83
Blues singer and guitarist – died 4/1/17
---
Banner Thomas, 63
Bassist for Molly Hatchet – died 4/10/17 after battling pneumonia
---
Keni Richards, 60
Drummer for Autograph – died 4/8/17 (some reports state it was homicide, but no details published as yet)
---
Corki Casey O'Dell, 80
Guitarist, including with Duade Eddy's band the Rebels – died 3/11/17
---
Cel Revuelta
Bassist for Black Flag – died 5/3/17 after battling a brain tumor
---
Images sourced from Shutterstock (editorial use only) or from album cover art.
Information sourced from various outlets online, including AllMusic and Wikipedia.
---
A musician, writer, and marketer, Andre Calilhanna manages and edits the Disc Makers and BookBaby Blogs. Follow Andre on Twitter @dre_cal. Email him at andre@discmakers.com.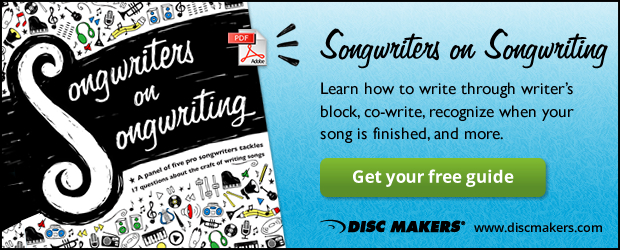 Related Posts
27 music icons and musicians who died in 2016
26 Notable Musicians Who Died in 2015
12 musicians who died in 2014
25 notable musicians who died in 2013
9 groovy facts about vinyl records
The song worlds of three musical greats
Things I learned being a fan of David Bowie
Six things I learned watching Chris Cornell cover other people's songs
George Harrison's songwriting brilliance