Jordan Rudess, keyboardist for Dream Theater and founder of Wizdom Music, gives us his picks and favorites in the ever growing world of music making apps for your mobile devices.
In "Synths and virtual musical instruments on your mobile device," we published tips from Jordan Rudess, keyboardist for Dream Theater and founder of software company Wizdom Music, on how to turn your phone or tablet into a powerful Swiss army knife of a musical instrument.
In this follow-up interview, Rudess is back to share more insights on the widespread capabilities of music production apps, the best ways to get amazing sounds into and out of your phone or tablet, and why the exploding world of mobile music making is something that every adventurous artist should investigate.
Why should a musician use mobile devices and apps to make music?
Experiencing music on a multi-touch device really opens up a world of magical possibilities. From instruments like my own GeoShred to applications like ThumbJam or TC-11, the expressive and creative possibilities are awesome. I tell musicians all the time that it is incredible how much inspiration, fun, creativity, and music making is possible with a mobile device.
What types of things do mobile music-making apps do?
There are amazing apps that turn your phone or tablet into a multi-touch musical instrument and great effects apps, too. There are also some great notation apps for writing out sheet music — the one that most of the players that I know use at this point is called ForScore. It's fantastic for gigs and practice, it's incredibly full featured, and it runs on an iPad as well as an iPhone.
Where do you recommend diving in if you've never tried mobile music making before?
The biggest selection of music applications is in the iOS world. Apple's own GarageBand is a powerhouse for trained musicians as well as people who just want to make music for the first time — I was just playing GarageBand's amazing Chinese instruments last night and remembering again how cool it is!
Using your mobile device's Bluetooth capabilities for MIDI, so you can play sounds off of your mobile device with an external keyboard or controller, is also very freeing. Products like the Roli Seaboard and CME Xkey keyboard are so very portable and will link directly to your mobile device.
Beyond instruments on a mobile device, the ability to use a phone or tablet to control recording software on your computer can be very helpful. There are remote control apps like Logic Remote or Pro Tools Control that are really useful.
What kind of hardware do you need to get sounds out of a music app and really use a mobile device for performing or recording?
Having a capable, mobile-friendly audio interface is key to getting pro-quality audio out of your device. I've had great success with the Sonic Port from Line 6. It also makes it so easy to get audio directly into my iPhone when I'm recording videos.
iConnectivity makes powerful interfaces. I used the iConnectAudio 4+ to capture my audio directly from GeoShred on my last album with Levin Minnemann Rudess. We also used it for testing MIDI and audio directly through the one lightning cable when creating GeoShred in the first place.
IK Multimedia has also saved the day for me by creating the iRig Pro Duo. I have this interface hooked up to my mixer in my home studio via stereo XLR connectors. It allows me to capture anything I do directly on my mobile device, both for audio and video recording.
What are some of your personal go-to music production apps and hardware?
On stage and in the studio with Dream Theater, I use some of my own Wizdom Music apps. These include MorphWiz, SampleWiz, Jordantron, and GeoShred.
I use GarageBand all the time as I travel the world. It's a great environment for putting it all together, and it's very easy to transfer your work to Logic when you want to continue working in your studio.
As far as mobile hardware goes, I would point all keyboardists to the Xkey AIR, which is available in two sizes. It has full-sized keys, polyphonic aftertouch, and works totally wirelessly with Bluetooth MIDI. The Roli Seaboard and the new Roli BLOCKS are both awesome for mobile music making. They also have Bluetooth, are very portable, and feature 5D touch.
Any parting thoughts?
It's a great time to get into mobile music making, from instrument and effect apps to audio and MIDI interfaces, along with portable hardware instruments. Have fun creating music!
For more on Rudess, visit jordanrudess.com.
---
Disc Makers' regular contributor Michael Gallant's debut trio album Completely received a four-star review from DownBeat magazine and a five-star review from Critical Jazz, which stated: "This, my friends, is the future of jazz. Fresh, invigorating, progressive – there are simply not enough positive adjectives to list here." Learn more, download through iTunes, jam along with the new JamBandit app, or purchase through CD Baby. Follow Michael on Twitter at @Michael_Gallant or on Facebook.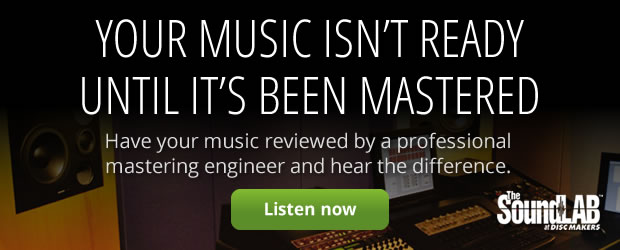 Related Posts
Synths and virtual musical instruments on your mobile device
Virtual instruments – the secret ingredient of film, TV, and video game music
Using virtual instruments: Eight home recording tips to make your tracks sing
Virtual synths and the art of imperfection
Using a MIDI Controller In Your Home Studio
Remote collaboration: Nine tips for sharing music tracks