Excerpted from The Gibson 335 Guitar Book, take a glimpse into Eric Clapton's heralded Gibson 335 semi-solid that was first featured with Cream and went on to garner $847,000 at auction in 2004.

Eric Clapton bought a '64 cherry Gibson 335 guitar in November 1968, a week or two before Cream played their final pair of farewell concerts at London's Royal Albert Hall. The 335, originally released in 1958, featured a double cutaway body that provided full access to the upper frets and a "semi-solid" construction. A solid maple back in an otherwise hollow laminated-maple body resulted in a combination of the sonic qualities of a hollowbody guitar and a solidbody.
Jerry Donahue, an American who had moved to England as a teenager, remembers the sale. Donahue would go on to play guitar with Sandy Denny's Fotheringay in 1970, and later he worked with Fairport Convention, Joan Armatrading, Gerry Rafferty, Chris Rea, and many others in the studio and on the road. In 1968, however, he was one of a stream of musicians who worked at the Selmer store in Charing Cross Road in central London during the day, while in their own time they gigged and hustled and did all the other things musicians do when they're trying to build a reputation. Selmer was the British distributor for Gibson, so the shop was a key destination for guitarists in and around the capital who wanted to buy a new or secondhand Gibson.
"I sold Eric his red Gibson 335 not more than two weeks before his final performance with Cream at the Albert Hall," Donahue recalls. "It was one of my main highlights of working at Selmer's. We had a nice conversation during the process, and just as we were wrapping it up, Eric mentioned the upcoming shows in a manner that felt as though he was about to offer me a complimentary ticket or two. But I told him I'd already bought tickets, and he seemed pleased. You can imagine my amazement and joy later as I sat watching Cream come on to the Albert Hall stage, Eric with the 335 strapped on. He played that guitar for the entire evening. I was filled with pride."
Clapton played a Les Paul Standard and a Firebird I on the US dates of the farewell tour preceding the Albert Hall shows, but for the two London concerts he played his new block-marker 335 and sometimes the Firebird. Years later, when Clapton was preparing to sell his '64 335 at an auction to benefit his Crossroads charity, he confused it with guitars he'd played in The Yardbirds earlier in the 60s. That's hardly surprising: it was a long time ago, and Clapton has never been one to dwell on or show much interest in his past.
"This is the second electric guitar I bought," Clapton claimed of his 335 in an interview in the 2004 sale catalogue. "I had a pinky red Telecaster, and then this … I bought this brand new, either from Denmark Street or Charing Cross Road … I went and bought [this] guitar [as soon as I saw it] with the first money I managed to save up [by] playing with The Yardbirds … I've had it ever since."
The Yardbirds had two 335s, but they have nothing to do with the one Clapton bought in 1968, which we'll call the "Albert Hall 335." Clapton joined The Yardbirds in October 1963. Rhythm guitarist Chris Dreja usually played a block-marker cherry 335, and Clapton mostly a red Telecaster, but occasionally Clapton would play the 335 and Dreja would switch to another guitar.
The serial number of Clapton's Albert Hall block-marker 335 can be found logged in Gibson's records, and the entry there shows that the instrument was shipped from the factory on May 20 1964 – but Dreja was playing the Yardbirds block-marker 335 well before that (there are pictures dated May 13 of him with it, for example). Clearly, these are two separate instruments.
A little later, the band bought another 335, this time a dot-marker model, and again it was Dreja who played it most of the time; sometimes Clapton did, but he still favored his Tele. Dreja continued to play the dot 335 after Clapton left the band in March 1965. All this provides further proof that the Yardbirds block-marker 335 can't be the Albert Hall 335: the Yardbirds guitar was smashed in an accident and replaced.
Back to 1968, and Clapton bought the Albert Hall 335 from Jerry Donahue at the Selmer store. As we've seen, Gibson made and shipped that guitar about four years earlier. So, did Clapton buy it as a new guitar (albeit one that had been around for a while) or as a secondhand guitar? We know Clapton's recollections at the time of the auction in 2004 were not necessarily accurate – but he did say that "I bought this brand new". Donahue is unsure, but says that the Selmer shop sold a lot of secondhand guitars as well as plenty of new stock. "I guess Clapton wouldn't have cared at all whether the 335 was new or not," Donahue says. "He really liked it – the feel, the sound – it was perfect. Certainly it took no time at all for him to get his wallet out."
Clapton probably used the 335 in November when Cream recorded studio tracks to complete their Goodbye album, and of course it featured strongly in the Farewell Concert film of the Albert Hall gigs broadcast by the BBC early in 1969 (and first released on video in the late '70s). He used it during the Rolling Stones TV special, Rock'n'Roll Circus, at the end of '68. In Blind Faith, his new band with Ginger Baker and Steve Winwood, he played it alongside his Firebird, a Les Paul, and a Tele/Strat hybrid. Despite Clapton's growing fondness for Strats over the coming decades, he occasionally pulled out the '64 335, as on "Rita Mae" from Another Ticket (1981), and especially when he felt bluesy, like "Hard Times" on Journeyman (1989). On his 1994/95 "Nothing But The Blues" tour, he played it alongside a good number of other guitars, including a natural '59 335 and a sunburst '59 335 (both of which he sold subsequently at auction in 1999), and it was there for a concert in 1996 filmed for Clapton's Live In Hyde Park video.
Clapton wrote later in Six-String Stories, his 2013 book about the guitars he sold at the Crossroads auctions, that the 335 functioned for him on every level. "It was a rock guitar, a blues guitar – the real thing. Even in [the '60s] I may have had reservations about Fenders, in that they were solid, whereas this one was semi-acoustic. What I love about Fenders now I would probably have held in a little bit of contempt in those days, in that they didn't have any purfling down the side of the neck, and so on. This guitar had all the finish you would ever want and all the credibility a guitar needed at that time." He described his 335 as a beautiful guitar and said he loved it.
"It was played regularly over the years. It got on albums; it never really changed. It never got old; it never wore down. It never lost anything. I'd play it now. Anything that's been that long in my life and is still functional – there aren't too many things that can command that kind of respect."
I examined Clapton's ES-335TDC in 1997 at Olympic studio in Barnes, west London, when we photographed it for one of my books, and I could see there had been a few minor changes and knocks since the '60s: the original Kluson tuners had been replaced with a set of gold-plated Grovers; the outside nut on the pickguard bracket had broken off; the jack washer had been changed to a gold-plated one; the original reflector knobs had been changed for black ones; and the "Custom" truss-rod cover wasn't original to the guitar. The serial number on the rear of the headstock and on the orange label inside the guitar was 67473, which revealed a shipping date for the guitar of May 20 1964, and below the number on the headstock was a Hare Krishna stamp, apparently put there by George Harrison.
Perhaps Harrison explained the image on the stamp to Clapton, how Lord Krishna plays his flute alongside a dancing gopi – a devoted cowherd girl – and that the sound of Krishna's flute represents the call of the divine for individual souls trapped in physical bodies, represented by the gopi. Or perhaps not. We also photographed the guitar's case, which had "CREAM" stenciled on it in large white letters, as well as "Delicate Electronic Instrument" and "Handle With Care," which were easier to interpret.
By the time of the 2004 auction sale, the cherry '64 335 was revered by guitar fans as one of Clapton's key instruments. Vintage nuts might favor the purity of an original dot-neck 335 (the type made from 1958 to 1962) and narrow the aim of their lust still further to a 1959 example, but in second place they would probably go for the feel and look of a '64 block-marker 335 – not least through its connection to Clapton. The '59s and '64s still bring significant money on the collector market today – between about $30,000 and $45,000 for a '59 and around $12,000 to $20,000 for a '64 – but nowhere near as much as the actual Clapton 335. On June 24 2004, almost exactly forty years since it left the Gibson factory, and against a pre-sale estimate of $60,000 to $80,000, Eric Clapton's 1964 ES-335TDC sold for a remarkable $847,500. Guitar Center, the chain of US music stores, bought it.
Excerpted from The Gibson 335 Guitar Book. Printed with permission of the Backbeat Books.
Tony Bacon lives in Bristol, England and writes about musical instruments, musicians, and music. The Gibson 335 Guitar Book sets out to tell the story of Gibson's family of great semi-solid instruments through a series of interviews with players and guitar makers. Buy it online at the Backwing store.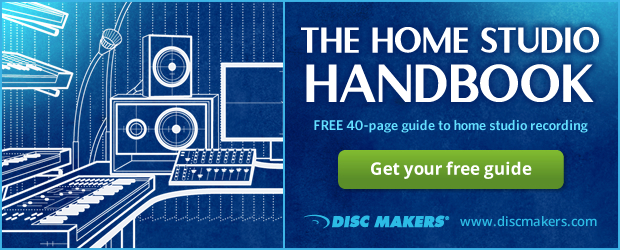 Related Posts
Vintage guitars for fun, profit, and a little piece of history
The history of the incomparable Gibson Flying V guitar
Guitar icons and the Gibson Flying V guitar
How Taylor guitars are made
Guitar care: humidity extremes can damage your instrument