Whether you're stuck in a creative rut or just looking for something to energize your music, these ideas can get you inspired to create your best work.
Whether you're performing live or recording your next album, finding new, custom sounds can be an important part of creating music that moves, inspires, and really feels like you. But whether you're a guitarist or bassist, keyboardist or producer, vocalist or violinist, sourcing or creating fresh and invigorating sounds to energize your music can be an ongoing challenge.
As with many things musical, creative experimentation can play a big role in finding the new sounds that will elevate your songs in just the right way. Here are a few tips to get you started exploring in the right directions.
Experiment with different instruments
Are your keyboard parts falling flat and your bass sounds not bouncing the way they should? Try playing that same bass part on an upright bass or vintage analog synthesizer instead of your go-to electric, and replace your keyboard part with something played on a cheap '80s Casio keyboard or toy piano. You never know when laying your hands on a new (and slightly unconventional) instrument will lend equally new inspiration.
While purchasing the newest and coolest gear is always one way to go when you're trying to source new sounds, switching up your instrument does not have to entail spending lots of money. Ask around within your musical network about borrowing or renting an instrument for experimental purposes, and keep an eye out at yard sales, second-hand shops, and online forums for interesting instruments sold cheap. The beat up, miniature acoustic guitar your neighbor is getting rid of might just have the innocent tone your current love ballad needs to shine.
Experiment with effects pedals
Throwing different types of wah-wah pedals on to your synth could give you a wide array of different textures to work with. Adding a Blues Distortion pedal onto your hi-hat track may lend it a unique crunch you'd never before imagined. Chorus or delay pedals, when used creatively, can add depth and movement to even the dullest instrumental tracks. The possibilities go on.
Whether you buy the newest stomp box from your local music store or borrow effects from a friend, raid your local pawn shop for possibilities or peruse garage sales for unique finds, don't be afraid to plug something in, spin the dials, and see what sorts of crazy and inspiring sounds you can come up with.
For some real-life examples of how effects pedals can open up sonic worlds, check out my Keyboard magazine interview with Gov't Mule keyboardist and pedal wizard Danny Louis.
Experiment with plug-ins
Just as effects pedals can kick start your creativity, software plug-ins can also lend new sonic power and a fresh perspective to your sounds and tracks.
Whether you're emulating analog tape distortion or adding a killer bit-crusher effect, adjusting the reverb on your vocals so it sounds like you're singing in a cathedral or playing with waveforms to create otherworldly sounds from the ground up, the possibilities are nearly endless.
Plug-ins exist for Logic, Pro Tools, Ableton Live, and nearly any other software platform for music-making. All things told, a huge variety of plug-ins are readily available to allow you to customize your sounds in both subtle and insane ways — so don't hesitate to check out different plug-ins, listen to sound samples online, download a demo version (if available), and see what inspires you.
To see some of the many plug-ins available to help you tweak your sounds, check out sites like KVR Audio and the newest offerings from companies like Waves, iZotope, IK Multimedia, and more.
For a case study in using plug-ins to create new sounds, read my interview with Vampire Weekend and producer Ariel Rechstaid.
Transpose
If a melody or chord part isn't working for you, whether in the studio or on stage, try a simple but potentially powerful strategy — shifting it one (or multiple) octaves higher or lower. With many keyboards, this is possible with the touch of a button; for guitarists, bassists, and singers, simply trying to perform the part in a different octave as per your comfort and ability and see what happens. Often, the exact same part can sound notably different, and sit differently within a song, depending on the octave in which you play it — so don't hesitate to experiment and see what happens.
Do you have other strategies for finding new and exciting sounds? Share them in the comments below!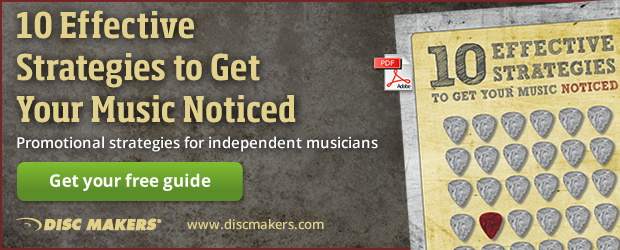 Related Posts
Getting out of a creative rut
Add a little jelly to your home studio recordings
Guitar effects pedals and the evolution of music – Part 1
Part 2: The evolution of guitar effects pedals – today's market
Improve your EDM production skills with close listening