You can find inspiration from anywhere – every song has a story, even if the song has nothing to do with the source of its inspiration.
Every song I've ever written has a story behind it. They may not all be interesting stories, but every song has a story – some sort of tale to be told. Someday, I'll put all these stories into a book. Someday, I'll clean my gutters. Let's see which day comes first.
Cowboys and inspiration
In 1982, my wife Sandy and I lived with our two small children in a house the size of my current computer screen. When I lay on the couch to watch TV, I could actually turn the channels with my toes. This was a teensy little house my grandmother lived in until she passed away and my Mom sold it to us. I worked during the day as an electrician and wrote songs at night and on the weekends. On this particular night I was watching the Dallas Cowboys play a football game. I had the sound down low as I noodled on my guitar in search of something to turn into a song because I was ready to stop being an electrician.
I heard the announcers have the following exchange:
"If it was up to me I would…"
"Well, it's NOT up to you!"
"Well, it oughta be up to me…"
I perked up. "Ought to be up to me… hmmmm. That sounds fun rolling off my tongue."
I am the walrus
I have a friend who once met John Lennon at a party, and John allowed him to ask one Beatles question. My friend asked, "In 'I Am The Walrus' when you sing 'Expert texpert choking smoker don't you think the joker laughs at you?' What does that mean?"
John replied, "It doesn't mean anything. It just felt good coming off my tongue."
As a writer I have always tried to be aware when something feels good coming off my tongue.
I tried to use the lyrical ideas I got from the game announcers in the context I heard them, but I couldn't find a song in that. So I split them up and ended lines with parts of the phrases and found other phrases that also tripped lightly off my tongue. It turned into:
"Is it life lived separately?
Is life all it ought to be?
Oh if it were up to me
I'd make my life with you"
I slapped those lyrics onto a pop synth ballad and had me a song. Earlier that week I had sat on the swing set in the backyard and wrote half a song called "Love's Been A Little Bit Hard On Me." It was only half a song because I thought it was stupid and not worth finishing.
"Love's Been A Little Bit Hard On Me" became my first song recorded by an artist and was a pop hit recorded by Juice Newton that let us buy a nice big house with a TV the size of Kansas. The "Ought To Be Up To Me" ballad became my first country number one when "Make My Life With You" was released by the Oak Ridge Boys. Because it was a big pop synth ballad.
I don't remember who won the football game. Let's say Dallas.
This article was originally published on MusicStartsHere.org. Reprinted with permission.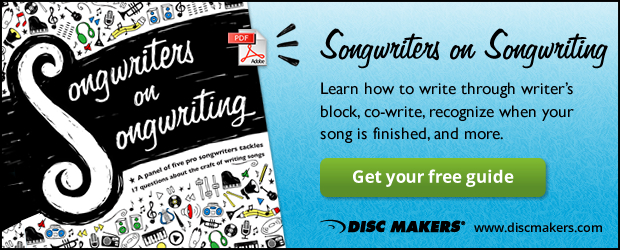 Related Posts
Five lyric pitfalls to avoid when writing Country songs – or ANY songs!
How to find the next chord in the progression when writing a song
Music theory and "The Hills," by The Weeknd
Ask a songwriter: 5 questions for Five For Fighting's John Ondrasik
Songwriting: advice and insight on the craft of writing a song