Your audience wants to respond, they just don't know what you want them to do. Use verbal, visual and musical cues to lead them where you want them to go.
Earlier this year, I attended the WOMAD Festival, an awesome three weeks in Australia where I experienced a stunning amount of music in clubs, at my workshop, and at the Fringe Festival. There were all types of artists performing, from solo performers with one guitar to as many as 12 people on stage, with acts from across the globe playing musical styles that included rock, pop, electronica, blues, and a ton of other genres.
While there was a good deal of diversity in styles, when it came to performing, I was struck by the similarities. Some artists were in front of 20 people and some were in front of 10,000 people, but I noticed they all wanted the audience to respond in certain ways. Trouble was, the artists were sending confusing non-verbal signals and musical cues to their audiences, so they didn't get the response they were hoping for.
There's a psychology to leading an audience during a show that begins with your plan going into the show and how you set your songs up with cues to lead the audience. Some are musical cues, some are verbal, and some are visual and can involve things like leaving space at the right time in a song to involve the audience, (i.e. audience participation) or milking a musical part resulting in a payoff at the end where the audience knows they're supposed to respond.
Visual cues can tell an audience what you want them to do, but they have to be done correctly and at the right time. For example, when you want to get the audience to sing, most artists yell something into the microphone and hold the microphone out towards the audience expecting them to respond. But if you don't set it up correctly, if you rush through instead of explaining clearly what you want the audience to do, maybe 20% of the audience will respond when you give the visual cue to the audience. It's not that the audience doesn't want to respond, they just don't know what you want them to do. Audiences are ignorant. It doesn't mean they're stupid, they just don't understand musical things or what's going through your head when you're on stage.
The trash can ending
Let's take one obvious cue that's both musical and visual; the trash can ending, where the audience knows they're supposed to respond. Musically, the drummer is beating his drums, the guitar player is powering out on a chord, or doing a run up the neck, or holding one note, building to a crescendo… then there's a big cut off and the audience knows their role and they clap wildly (hopefully).
The visual part of this musical cue is done incorrectly most of the time. More often than not, the band members all turn around to the drummer to see when the song is over. Instead, what ought to happen is the band should put pressure on the audience by moving forward. The band should NOT look back at the drummer – the front man should cut the song off without looking back.
This is something you work on in rehearsal. Even after the cut off, the band members should hold their ground or step forward to accept applause with the front man's palms up or fist in the air (depending on the style of music). The band should not retreat back to their amps. The audience will follow this cue and continue to clap. If done correctly, this technique will create freedom in the room, you'll get a much bigger response, and if you work the applause cycle, you can lead the audience instead of just responding to their energy.
Get on the same page
Another mistake I often see is band members putting their hands in the air to get the audience to clap while the front man is asking them to sing. What do you want them to do, clap or sing? You're sending a mixed signal.
A good show should have intentional verbal, visual, and musical cues so you can interact with your audience. You need to gauge where they are and how to lead them. The audience is not inside your head, they don't know what you want them to do unless you make it obvious.
Putting on a great show means you need to educate yourself and understand what it takes be a great performer, especially if you want to make a living and/or career out of it. Take a cue from the late great Prince. Not only was he famous for performing tirelessly, but after a show, he'd take the entire band back to the hotel or rehearsal space late night to view the evening's performance to critique what worked, what didn't, and where each performer could improve. And this was a man at the top of the profession. To make a living in music these days, your show is critical to your success. You have to constantly work to improve and better understand what makes a great show.
I'll bet that of the groups I saw in Australia, maybe one or two of them will be around in five years. Don't get me wrong, they were all great musicians with decent songs and sets, but most of them didn't know what they were doing onstage. It breaks my heart. Most of their careers will be a casualty because they were winging it. Please, don't wing it!
Tom Jackson is a world renowned live music producer, author of the book Tom Jackson's Live Music Method and the All Roads Lead to the Stage DVD series, and master at transforming an artist's live show into a magical experience for the audience. Tom has worked with hundreds of artists in every genre, including major artists like Taylor Swift, The Band Perry, Jars of Clay, and more. He also shares his expertise as a speaker at colleges, conferences, and events worldwide. For more information and more blog posts and videos, go to www.onstagesuccess.com.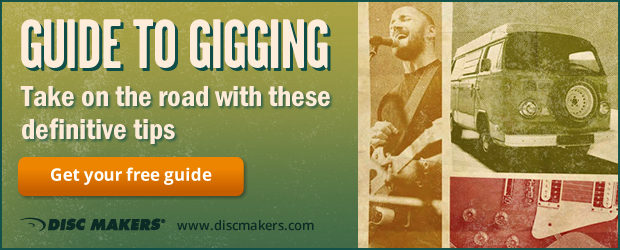 Related Posts
The power of a trash can ending
Seven ways to captivate a live music audience with your first song
Changing the pressure during your live performances
Rehearsing with a purpose
Tales of the worst music gigs ever