Your music audience is at your show for different reasons, and one is to experience moments – emotional and musical. Let them relive those moments with your CDs and merch.
Things I stress to music artists, things I want them to ask themselves when thinking about their live show are, "Why does a music audience attend a concert? Why do people go to a show or a special event?" Those of you familiar with my philosophy know it boils down to three answers:
1. To be captured and engaged
2. To experience moments
3. To have their lives changed in some way
Once they're at your concert, those same people will go back to your merch table for one reason: to buy moments! Well, they will if you've created some moments for them in your show and you've provided a reason for them to go back to that table.
What if I told you there was a way to capitalize on that trip to the merch table?
Most of you realize one of the ways your music audience will want to relive the moments you create in your live performances is through the recordings you have of your songs. People who come to your merch table may not even remember the name of the song. You'll hear things like, "Which CD has the song where the bass player came out front and sang harmony with you" or, "I want that song that started with the story about your high school basketball team," etc.
It doesn't matter what they're saying. You'll know what they are really asking is "Where is that song that made me feel that way, because I want to feel that way again!"
But you can boost your merch sales by taking advantage of more than just your CDs. It takes being intentional about several aspects of your show and the merchandise you create. Obviously, it starts with the moments themselves. If you get a vision for your show and you work that vision in your rehearsal, you create multiple kinds of moments on stage and present them in the right order, you will experience more bookings, bigger crowds, and more merchandise sales.
Here are a few thoughts to help you start adding more products to your merch table:
Are you well known enough for people to want your name or the band name on a t-shirt? If you don't have that name recognition (yet), can you design a shirt that they'll want to wear?
Which moments are already resonating with the audience?
What moment could be marketable – the name of a song, a phrase in the song, something you do in the song? For instance, I worked with a band where they did a huge drum breakdown. They developed a merch item – autographed drumsticks – that flew off the table whenever they did that moment in concert!
Since your live version of the song is likely different than the studio recording, can you do an EP (or a video) with the live version and sell/add that in a package with the original recording?
Speaking of packaging, can you offer bundles of items? CD with t-shirt, old CD with new CD, kazoo like you used in a fun moment with an EP of the song, etc.?
Make sure you remember your demographics, too! Selling boxer shorts with your logo on it when you're a singer/songwriter who plays to senior citizens is not going to work, no matter how great the moment is or how clever the boxer shorts "fit" with the moment.
Work on it, brainstorm, get advice from people who know you, and give your audience the chance to relive the moment in unique ways. Allow your moments, your creativity, and your audience demographics to dictate the kinds of merch you sell, and you'll increase your sales every time you play.
Tom Jackson is a world renowned live music producer, author of the book Tom Jackson's Live Music Method and the All Roads Lead to the Stage DVD series, and master at transforming an artist's live show into a magical experience for the audience. Tom has worked with hundreds of artists in every genre, including major artists like Taylor Swift, The Band Perry, Jars of Clay, and more. He also shares his expertise as a speaker at colleges, conferences, and events worldwide. For more information and more blog posts and videos, go to www.onstagesuccess.com.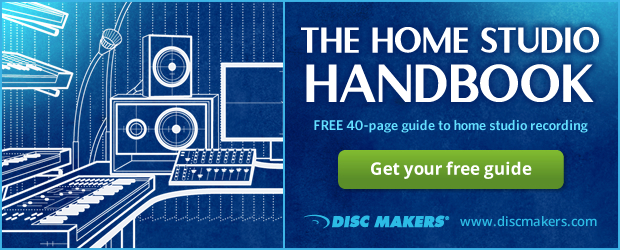 Related Posts
Creating Magical Moments In Your Live Music Performance
Five strategies to help boost music merch sales
Making Money: Merch, Music Gigs, and Your DIY Tour
Three Keys to a Compelling Music Performance
Improving your music performance starts with a vision