Other than cost, which is one obvious reason headphones are a worthwhile option, here are three advantages to mixing on headphones in your home studio.
Mixing on headphones in your home studio might be your reality, for any number of reasons. That's not necessarily putting you at a disadvantage, as mixing on headphones is becoming more and more prevalent in the pro audio world and is a legitimate option to get a great audio mix. But as with anything, knowing your source – knowing what a good guitar sounds like, what good vocals sound like, what good reverb and delay sound like on your go-to sound source – gives you a leg up on the project you're working on and is one big step toward a professional mix.
Three reasons why it's a good idea to be mixing on headphones
Other than cost, which is one obvious reason headphones are a worthwhile option, here are three advantages to mixing on headphones in your home studio.
1. Consistency. No matter where you mix, your headphones will be consistent. Whatever the room, time of day, your placement in relationship to the console, you will always know what to expect and what you're getting from your headphones.
2. Clarity. Your home studio is not a pro studio, so you are at a disadvantage when it comes to the acoustic integrity of your room. Knowing your room and recognizing you're not in a perfect environment is necessary when you're mixing on monitors, but you take all that out when you mix on headphones.
3. Subtlety. Subtlety in mixing is underappreciated, and while there may be a call to do massive boosts and big cuts in your audio mix, it can be heavy handed. The little boosts and cuts, the slight changes to automation and processing, the little tiny moves that might not be as strong and satisfying on their own can add up to be the most important. In your imperfect home studio environment, you may not be able to detect those subtle moves through your monitors. Your headphones will allow you to hear those subtle changes much more easily.
Three ways to get the most out of your mix working with headphones
1. Avoid ear fatigue. You will need to take more breaks when mixing with headphones – at least every 30 minutes, and maybe every 10-15 minutes. When your ears tire, a couple of things happen. Long term, you could end up with permanent ear damage, which is the last thing you want as a musician and engineer. In the short term, as your ears fatigue, they protect themselves by shutting down certain frequencies and you will not hear things properly. Some of the high-end information disappears, some of the dynamics disappear, and you are not hearing things accurately.
2. Change up your sound source. Don't mix exclusively on headphones, just as you shouldn't mix exclusively on the same studio monitors all the time. Your ears get accustomed to the sound they're hearing, so whatever color or frequencies your go-to sound source provides might cause you to misinterpret the sounds you're hearing. Switching to another sound source – either a different set of headphones or a new pair of monitors, will wake your ears up as you hear things a little differently and perhaps bring attention to a problem somewhere in the mix.
3. Turn the volume way down. Turning the volume down helps with ear fatigue and it helps with balance. Just as with monitors, when you crank the volume, you'll get a hyped bottom end and top end which can make you lose perspective of the balance of the mix.
---
Graham Cochrane is a Tampa, FL-based freelance mixing engineer and founder of one the web's most loved audio recording and mixing blogs, The Recording Revolution, with over 200,000 readers each month. Follow him on Twitter @recordingrev. Get your free copy of Graham's guide, The #1 Rule of Home Recording.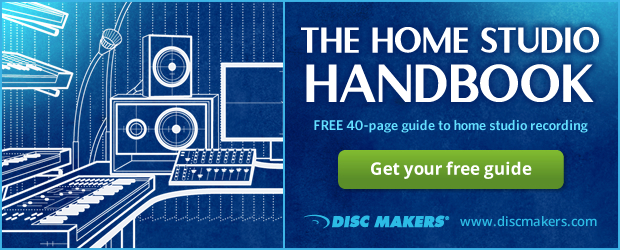 Related Posts
Psychology and the music producer
10 ways to lay the groundwork for an amazing vocal recording session
Home studio posts – recording tips for producers, engineers, and musicians
Make the most of your studio time (and space)
Getting great results when you're the singer AND producer in your home studio