Whatever your style of music or size of your ensemble, there's a lot I learned watching the Jazz at Lincoln Center Orchestra that you can apply to your next band rehearsal.
I recently had the privilege of sitting in on a rehearsal of the phenomenal Jazz at Lincoln Center Orchestra. The ensemble was working up tunes for their upcoming tour of Canada and the West Coast.
The music was great, of course — but what struck me just as much as the artistry on display was the way the orchestra engaged in its rehearsal. Here are a few practices and principles I observed while the players on stage ran through the music; they're all concepts that can be applied to any musical group, working on any type of music, and can help you get the most out of your own band rehearsal time.
Work it
The music being rehearsed did not sound simple by any means, but nobody in the orchestra seemed to flinch at the challenge. They ran through sections multiple times and those of us listening could hear them getting tighter and more assured with each repetition — a pretty amazing thing to witness. The lesson? Whether a piece you're putting together is blissfully simple or supremely difficult, make the commitment to work it until you own it.
Divide and conquer
When working on particularly dense and difficult sections, the orchestra would break the music down into smaller chunks, sometimes just a few measures or phrases. They zoomed in on the most challenging trouble spots, ironing out the kinks, before playing those same sections in context as part of larger sections of music. In your own rehearsals, spend the most time on the hardest moments and sections, even if they're very short, and then weave them into the rest of the song or piece you're working on. You'll end up with a more polished and cohesive performance as a result.
Slow it down
Even outstanding musicians like the players at Lincoln Center will slow down a section when they're just getting to know it — and you should do the same. If a piece of music you're trying to work up is giving you a hard time, take it at half-speed, or even slower, until you're comfortable playing it through and through. Gradually increase the tempo until you can play it smoothly at performance speed.
Keep it loose
There were plenty of jokes and lots of laughter on stage. It was easy to tell that the orchestra was a real band with positive energy and respect, a vibe that any band out there would do well to emulate.
Stay focused
Whatever fun the players were having during the rehearsal, when it was time to run the music or work on a particular section, the players had all of their attention on the music. There was no distracting goofing off, nobody acting up or getting in the way. The musicians knew when to relax and have fun and when to focus and get the music to where it needed to be. When it comes time to polish music in your own rehearsal, give the music itself, and your bandmates, the undivided attention they all deserve.
Pace yourself
Breaks were programmed into the three-hour rehearsal, and with good reason. Working on challenging material can be taxing – both mentally and physically – and breaking up your rehearsing can keep you fresh and focused. As you're scheduling your own rehearsals, make sure that you are all in the room together long enough to get good work done, but give everyone plenty of opportunities to stop playing, stretch, use the restroom, and grab a snack.
Listen to all points of view
During the rehearsal, multiple players made comments and suggestions, requesting to work on certain parts or offering solutions when problems were encountered. Nobody got shot down and everyone's input was respected. Even if your band has a clear leader, be inclusive in your own rehearsals, following the orchestra's example and listening to all comments that come up. A rehearsal, just like a performance, is an act of collaboration, not dictatorship.
Give it your all
Even when the orchestra was playing a challenging section for the very first time and things were less than perfect, there was no shortage of energy or passion. One of the best ways to ensure your performances are full of power and life is to follow the orchestra's example and make sure your rehearsals are vibrant and electric as well.
For more on Jazz at Lincoln Center, visit www.jalc.org.
Disc Makers' regular contributor Michael Gallant's debut trio album Completely received a four-star review from DownBeat magazine and a five-star review from Critical Jazz, which stated: "This, my friends, is the future of jazz. Fresh, invigorating, progressive – there are simply not enough positive adjectives to list here." Learn more, download through iTunes, jam along with the new JamBandit app, or purchase through CD Baby. Follow Michael on Twitter at @Michael_Gallant or on Facebook.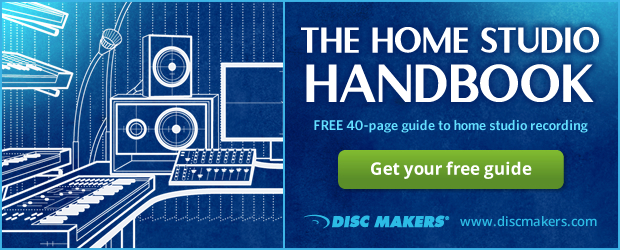 Related Posts
Rehearsing with a purpose
Band rehearsal tips: Can you be over-rehearsed?
8 tips for holding band meetings that don't suck
Improvisation and soloing techniques
Preparing to perform live