A quality recording begins with good tones going to tape, but here's a trick to use complementary EQ to add presence and enhance your home studio audio mix.
EQ is such a powerful tool for carving out the right spots for each track in your home studio audio mix, which is why EQ tips are my favorite things to share. This particular piece of EQ advice will help you widen your mix without having to use a stereo widening plugin, so it should sound more natural and musical and avoid any phasing issues.
First off, when you're recording guitars, and in this case where you have two guitars working off each other and you're planning to pan one hard right and the other left, start with varying the basic parts and tones. Making the parts complement one another and varying the tones by using different guitars and amps will help in your ability to separate and widen the sonic landscape in the mix – before you ever get to EQing.
If you don't have multiple guitars or amps at your disposal, or you're recording acoustic instruments, try to use different pickups or mic placements to differ the tones going to tape.
Once you've done that, here's a trick to pinpoint frequencies in each track and use them to add a little more presence and differentiate them a little more.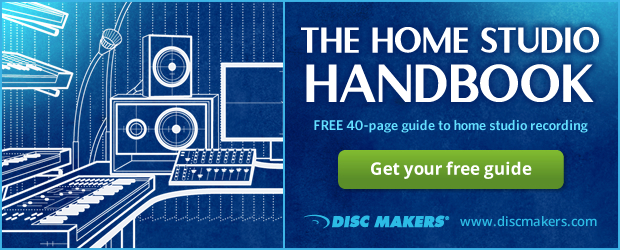 Scott Wiggins is a touring recording artist, singer/songwriter, producer, recording/mix engineer, and music lover. Wiggins has written and recorded multiple songs which have made it into the top Ten on the TX Music Charts and has over 15 years' experience creating, making, and sharing music. Wiggins has had the privilege of being mentored by and recording music with Grammy-nominated engineers, and his goal is to take what he's learned and share it on The Recording Solution website and blog.
Related Posts
How to get a great vocal sound in your home studio
Don't boost – reduce! Subtractive equalization and your home studio mix
The four essential elements of EQ and your audio mix
Your home studio mix – recording tips for better results
Home studio posts – recording tips for producers, engineers, and musicians