In Part 1, we explored some of the history of guitar effects pedals. In Part 2 we take a look at today's stomp boxes and multi effects units to help you create signature sounds for your music.
Each of the basic effects pedal type that we covered in Part 1, "Guitar effects pedals and the evolution of music," is still made today, by a variety of manufacturers – from multinational giants like BOSS to tiny boutique outfits operating out of garages. That's one of the things that makes the pedal world so fascinating. New takes on classic effects come out continuously, each offering some sort of variation or wrinkle that can help you further refine your own special sound.
The guitar effects pedal market has risen 45% in retail value in the last decade, according to a news release from NAMM, and this growth has created the impetus for dozens of small, enterprising, and innovative manufacturers around the globe to join in the sound-sculpting party. Hand crafted construction, attention to detail, and niche applications are all common traits of today's boutique pedal makers, including Keeley, Analog Man, Strymon, and Empress Effects. Made as much for the love of tone creation as to hopefully turn a profit, these small entrepreneurs continue pushing the boundaries of sonic space. Dive into any one of their websites to see the passion they bring to the research, design and construction of the sound machines and you'll see what a range of options you'll have available.
Reincarnation of the Tube Screamer
Although its genesis harks back nearly four decades, one of today's most relied on stomp boxes is the Ibanez Tube Screamer, a longtime mainstay for guitar legend Stevie Ray Vaughn. It's been reissued several times over the decades.
The Tube Screamer's genesis was in the late '70s with the TS808, followed shortly after in 1982 with a newly repackaged, yet nearly identical (electronically) update dubbed the TS9. Stop for a minute and think about the iconic overdrive sound that powers U2's many hits – that's The Edge leaning on his Ibanez TS9.
Ibanez continues to reinvent the Tube Screamer to this day, issuing new models with slight tweaks and has also brought out two recent reissues of the classic TS808 and TS9, leaving guitarists with many options to obtain the much loved TS overdrive sound. In fact, the pedal's fundamental circuit design is so ubiquitous in the pedal manufacturing community that many companies, both large and small, have their own version of the Tube Screamer design, or at least model its sound. Check out the Voodoo Lab Sparkle Drive MOD, Seymour Duncan 805 Overdrive, Joya JF-01 Vintage Overdrive, MJM Phantom Overdrive, and DigiTech Bad Monkey which are all variations on the original TS stomp box.
Some of today's pedals, through the use of computer modeling, can even create faithful, digital recreations of any number of rare, classic pedals. The Line 6 DL6 Delay Modeler contains 16 imitations of classic delays, such as the Electro-Harmonix Memory Man and the Roland RE-101 Space Echo, a vintage, tape-based delay effect. Roland also reissued their own digital version of the 1970's era tape based Space Echo in the form the RE-20.
Sometimes, lurking in the stomp box arsenals of the most adventurous sound smiths, are effect pedals that are a bit harder to classify, which they use to help them explore further away from the sound of mainstream pedals. Ring modulators, such as Electro-Harmonix's Frequency Analyzer (that can be seen attached to the back of Mark Mothersbaugh's guitar in Devo's "(I Can't Get No) Satisfaction" music video) can summon a clanky, mechanical robotic sound.
Electro-Harmonix, again, with their Superego and Micro Synthesizer, as well as electronic music pioneer Moog's awesome Moogerfooger and Minifooger pedal series, have placed dozens of effects with nuances often reserved for the world of vintage synthesizers within the grasp of the electric guitar, bass, keyboard or other amplified instrument players. EarthQuaker Devices' Rainbow Machine, described by its inventors as a polyphonic pitch shifter, is one of the most innovative devices capable of creating tones and sonic variations that range from gorgeously lush to other worldly sounds that frankly defy one's imagination. Check out this video demo that features the Rainbow Machine's stunning sounds.
Where to start?
With so many effects available, where does one start when it comes to creating your own rig? A convenient, and often very affordable way to dive in and start exploring is to invest in a multi effect pedal. Just as the name suggests, these devices have multiple effects packed into one unit, whereas a traditional stomp box most often will be dedicated to specializing in a single effect category. Computer modeling allows multi effect pedals to emulate a variety of effects, sometimes name checking classic makes and models, and pack them into a small footprint, making for a conveniently light load to haul to gigs.
Multi effects can be piled high with large menus of nearly every type of effect, like the Line 6 POD HD500X and DigiTech's RP series. Some multi effect pedals, such as the BOSS ME-80 and Tech 21 Fly Rig 5 offer discrete knobs and controls for each respective effect category on the pedal, giving the musician the feel of placing several stomp boxes side by side. This can actually be a more intuitive way of discovering a desired sound than scrolling through a menu display, which can be frustrating, and in a low light situation such as a club can be quite challenging.
Some designers are going even smaller. The KORG Pandora Stomp and the ZOOM MS-50G MultiStomp are products that stuff a whole library of effects into the aforementioned 3" x 5" compact form factor. Not only space-saving on stage, these mini-multi effect pedals can also be the most affordable option (with the Pandora retailing for $139 and the ZOOM at $99) and multiples less than purchasing single effect stomp boxes and stringing them together.
The BOSS ME-80
If you're new to effects pedals, while the ZOOM and Pandora are among the least expensive, it takes a while to get the hang of using all of their features. So we'd suggest you consider spending a little more and consider the BOSS ME-80 ($299), which offers what we believe is one of the best user interfaces of any multi effects system.
The ME-80 sports eight discrete effects sections, so one is configured for overdrive, another for delay and so on, making adjustments easier to keep track of than using a single scrolling LCD menu bar. It also has dedicated control knobs for each effects section. With 36 preset patches and the ability to create and save up to 36 of your own custom sound set ups, you can quickly get back to any of the effects you like. As a bonus, you'll get nine of the most popular classic amp modelers and a 38-second loop recorder in the delay section. The bang for the buck and very easy learning curve make the ME-80 a great investment if you aren't ready to start shelling out to build a collection of single function stomp boxes. Check out this 4 minute YouTube demo with music gear guru Mitch Gallagher from Sweetwater Sound who runs the ME-80 through its paces to hear its flexibility and sound quality.
Final thoughts
An artist has many tools of expression, whether it is the hammer of the sculptor to breathe shape into a piece of metal, or the ballet shoe the dancer utilizes to express thought in motion. We musicians have no lack of tools either, at the most basic level with our instrument, fingers, and imagination. While some may argue that this is all one truly needs, embellishing your instrument's tone with the spectrum of colors and textures that the expansive world effects pedals offer can not only help you find your own signature sound, but they can also lead you to a wellspring of musical inspiration. Pick up a stomp box and see how you can use it to help you discover fresh sounds and colors onto your next musical canvas.
Keith Hatschek is a regular contributor to Disc Makers Echoes blog and directs the Music Management Program at University of the Pacific. He has also written two music industry books, How to Get a Job in the Music Industry, which just came out in its third edition, and The Golden Moment: Recording Secrets from the Pros.
Joshua "Schwa" Monley is a musician gigging around Sacramento, CA. He plays bass in the bands Schwamigos, Chickeebob, and The Jilted Lovers. His sounds, including his Schwaudio solo work, can be heard at SoundCloud.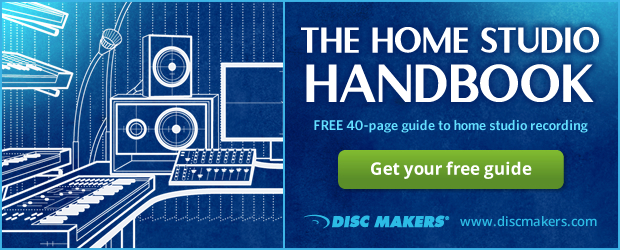 Read More
Guitar effects pedals and the evolution of music
The history of the incomparable Gibson Flying V guitar
What is the difference between loudness, volume and gain?
Home studio posts – recording tips for producers, engineers, and musicians
Music production basics – Part 1: amplitude and automation