These 10 tips will help you make the most of your relationship with – and increase the effectiveness of – your entertainment attorney.
Attorneys are necessary to the business of music – and your music career. A good entertainment attorney reviews contracts you receive with your best interests in mind, translates contract clauses and complicated writing into terms you can understand, and knows what issues are most important to negotiate for in recording, publishing, and merchandising agreements.
Once you've hired an attorney, you want to make sure that the relationship runs as smoothly as possible. Attorneys are not inexpensive; nor do they have a lot of free time. Keeping this in mind, when you interact your attorney, make sure to get the most out of him/her. The following 10 Tips will help.
1. Be prepared and have a clear agenda
Before speaking or meeting with your attorney, be clear about what you want to accomplish. For instance, you might wish to discuss and better understand specific clauses that you've underlined in a music licensing agreement, and then want him or her to negotiate better terms if necessary and practical. Whatever the issue, just remember that an attorney will only advise you about what to do and never tell you what to do. Thus, looking at the bigger picture, be sure to have your values and goals clearly defined.
2. Take notes and/or record the meeting
Be sure to take great notes and ask if you can record your meetings. This way, if something isn't immediately clear, you can review your notes or replay the conversation later. This is also helpful if you're in a band and one of the members cannot be present. But just remember that not all attorneys will allow recordings during a meeting. Simply put: a recording provides clear evidence of a misstatement by the attorney, and it may be permitted in a court of law should you ever need to sue him or her. (Believe me, I know from experience).
3. Be on time and carpool
It may be easy for one band member to arrive at a meeting on time, but when all members of a group will be attending, you might consider driving together in one car to ensure that everyone is on time. Your attorney won't be thrilled to have to repeat what has already been said for a member who walks in the door fifteen minutes late. And you won't be happy with the bill either.
4. Appoint a band representative
It is a good practice to appoint one band member to serve as the liaison between the attorney and the rest of the band to avoid having every member of the group call whenever they have a question or want an update on a particular matter.
Appointing one member to make calls will also make life easier for your attorney, who won't have to re-explain issues to each band member, and will also prevent the awkward possibility of each member getting his/her own take on a matter. By having a liaison, your group can put together a list of questions, and then one individual can make the call or attend the meeting. As long as your liaison is reliable and effective in relaying information to the other members of the band, this system usually works adequately.
Should the other members begin to feel they're relinquishing too much control and are at the mercy of the appointed liaison, a band can always request group meetings via speakerphone or Skype so that everyone can listen in on the conversation. A second solution is to have everyone attend meetings in person but to appoint one representative to do all the talking.
5. Keep your attorney informed
It's important to keep your attorney up-to-date regarding all business matters and developments. For instance, if your attorney is one of a rare breed who shops your band for deals, and you're unexpectedly approached by an A&R representative from another label after one of your shows at a big convention like SXSW, your attorney should be the first person to hear about it. It makes sense to keep your attorney informed. You hired him for a reason, right?
6. Get and keep good records
Be sure to get and keep clear records of all business correspondences. It can be difficult to communicate with your attorney from memory. All copies of contracts or written proposals should be kept in clearly marked files. Should you discuss a potential business deal orally over the telephone or face to face, ask that person to summarize the discussion into a short email, and then save the correspondence in an appropriately marked folder. Be prepared to bring or email these documents to your attorney before every meeting so he has something tangible to review.
7. Tell the truth
It's extremely important to be forthright with your attorney from day one. Your lawyer is there to help you, and if you're working at cross purposes, the only one you're hurting is yourself. An attorney needs to clearly understand the details of a situation to do his/her best to solve the problem. If someone is suing you because you threw a bottle into the audience and cut a fan's face (true story), don't tell your attorney that you have no knowledge of the incident; later someone may turn up with the whole incident on videotape, and by that time, your attorney may be able to do little to defend you. So just tell the truth at all times!
8. Pay your bills on time
A surefire way to avoid putting a damper on your relationship with your lawyer is to pay your bills on time. Your attorney is running a business, just like you are. But always remember to check your statement first. I hate to say this, but it is not uncommon for attorneys to overcharge you and then adjust your bill after you complain.
9. Never sign anything without your attorney's involvement
To avoid potential problems, never sign anything without having your attorney review it first. After all, that's why you retained legal counsel in the first place.
10. Keep your attorney in constant check
Some lawyers drive fancy cars, have impressive offices, wear expensive clothes, graduate from well-known schools, appear super smart, and have famous clients, but this doesn't mean they're always going to handle your business affairs timely or even ethically.
Be sure to create a checklist of important questions by which to evaluate your attorney's progress. Consider things like whether your legal problems are being resolved quickly, you are being billed for services that are compatible with the actual time your business relationship endured, and your best interests are truly being looked after at all times. All of these points are very important.
If you are unsatisfied with your attorney's performance, you can sever the relationship via a written letter, email correspondence, or certified letter. Firing your attorney (or anyone else for that matter) is never an easy thing to do. But your career comes first. If you're not getting the legal representation you need, then make a change.
The contents of this post are © 2015 by Bobby Borg BobbyBorg.com. All rights reserved. Not to be posted, printed, or used in any other way without proper attribution to Bobby Borg and Disc Makers.
Bobby Borg Is the author of The New Book Business Basics For Musicians: The Complete Handbook From Start To Success (Hal Leonard) available at www.bobbyborg.com/store. Limited time special offer – get the book, CD, and DVD for only $21.99 (a $70 Value)!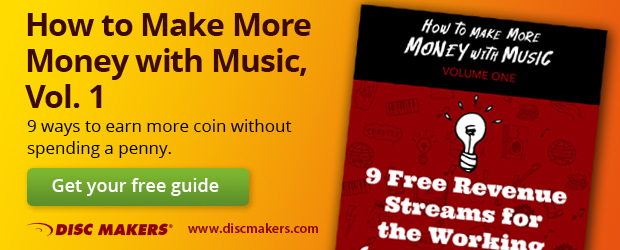 Read More
Are You Ready to Work With a Music Publicist?
Gigging, touring, and performance contract tips
Performance Contracts: For private events and special performances, a contract is key.
How Bands and Co-Writers Divide Percentage Shares in a Song
You're in the music business, so act like a business person