Overnight success is a long and steady process of setting and reaching one goal at a time that often takes many years. Build from success at local music venues and build outward from there.
There is great advantage to concentrating your live performance development in local music venues as you plan for future tours in new and wider territories. Start your career in a central place – your hometown or a town nearby that's conducive to your career development – then expand outward from that central point.
The benefits of developing a home base of support include:
1. You build confidence. Your home base provides a supportive environment to test new songs and performance styles. Hometown fans want you to succeed and among the first to promote you to their fans as your accomplishments grow.
2. You build a reputation. Creating that all-important "buzz" needs to begin somewhere. Some of the most fertile ground to begin that process is in local music venues.
3. You keep costs manageable. When concentrating on home base performance dates, you're not spending unnecessary money on hotel, meals and gas since you are sleeping at home.
4. You develop business skills. The opportunity to practice your business skills and become comfortable with managing your act and dealing with bookers and promoters locally will help hone your skills when the stakes and stages grow.
5. You develop marketing know-how. What better way to become familiar with the marketing game than to practice in your home base? Figure out what works and what doesn't work, and expand your efforts as you expand your region.
Once your home base is developed and you have success and a model your can replicate in other markets, you might be ready to take the next step.
First, it is important to take a realistic look at your current position within your community or wherever you have decided to call your home base. Below is a questionnaire to help you do just that. Once you complete the questionnaire, you will have a concrete assessment of your current situation and be able to clearly see the next steps necessary to move toward your goals.
It's helpful to revisit this, maybe once or twice a year, resetting it to your current position. This will keep you on track in a systematic manner as you try to achieve success at each level. This systematic approach will ensure that you move at a manageable pace, rather than skipping to levels that might prove daunting and for which you are unprepared. Keep in mind that "overnight success" is a long and steady process of reaching one goal at a time that often takes many years.
Take some time to complete the questionnaire. Be honest with yourself even when your answers portray a vision of your career that you wish were more immediately successful. The sooner you begin working with a realistic picture, the sooner you can take the necessary next steps to improve upon your situation.
Once you've completed the questionnaire, alone or with other members of your group, share the outcome and use it as a catalyst to generate suggestions for new strategies within the group.
Assess your home base of support
Have you built a local fan base?
Yes ______ No ______ Some ______
List three things you can do, or have done, to accomplish/improve upon this.
1. ____________________________________________________
2. ____________________________________________________
3. ____________________________________________________
What's the average size of your audience for a live performance?
How many people were at your best-attended gig?
How many were there to see you?
How many people were at your worst attended gig?
What do you think was the reason for the poor attendance?
Do you have local media recognition?
Yes ______ No _____ Some ______
List three notable media events that support your media recognition.
1. ____________________________________________________
2. ____________________________________________________
3. ____________________________________________________
Do you have a network of other local performers with whom you may communicate?
Yes ______ No _____ Some ______
List three other performer resources that you regularly communicate with outside of your performing group or ensemble.
1. ____________________________________________________
2. ____________________________________________________
3. ____________________________________________________
Do you have a steady ongoing local performance venue or venues?
Yes _____ No _____
How many venues ____?
How many times per year do you play these venues? ______
Can you consistently sell out a music venue?
Yes _____ No _____ Almost _______
If yes, list them and answer the following for each:
What's the capacity of the music venue?
What type of venue is it?
What is the average ticket price?
What time of day are your shows?
How much merchandise do you sell in dollars per night?
Are you called upon for local community events?
Yes ______ No _____ Some ______ Often _____ Not often enough _____
List three such community events.
1. ______________________________________________________
2. ______________________________________________________
3. ______________________________________________________
Can you estimate the distance to which your base of support extends (50 miles, the entire county, the three neighboring counties)?
How many people are on your mailing list?
How many Facebook friends?
How many Twitter followers?
Other social media profiles?
For each of the above, how many of them are from your home base?
Analyze the data
As you review your answers, there are a number of issues that may be of interest to consider. For instance, at each increase in venue capacity, notice whether the type of venue has changed and what kind of impact that change has had on your ticket price, the time of show and how many are buying tickets. As you grow into a larger venue, make sure your audience is following you to that venue. If you notice a drop off in attendance, review the venue's location, whether the ticket price has gotten too high, or if the start time is inconvenient for your particular audience. These issues can be addressed and altered if necessary once you understand what is driving the change in audience response.
With each growth spurt, promotional requirements may need adjustment to reach a larger audience. Are you keeping pace with those needs? Has your media outreach extended to accommodate the larger venue capacity? You may need to add some paid advertising to your marketing plans – the smaller venues might require a less extensive and less expensive media campaign relying on free promotion posters, press releases, calendar listings and some radio interviews. You may also need to create some incentives such as a ticket giveaway and a CD giveaway on local radio shows or MP3 download giveaway linked in an email campaign.
Before deciding to move to a larger venue, have you tried to increase your appearances in the smaller venue? Perhaps a monthly or semi-monthly gig at the smaller venue would help build your audience and be a less risky test of your fan base. Perhaps you are playing too often, and reducing the number of shows you play and moving to a larger venue is the next best move to increase demand and expand your fan base.
Have you explored alternative venue opportunities to help increase your local reputation and build your fan base? If you find yourself struggling to maintain a steady audience level, even at the smaller venue, you may need to try some alternative venues and get out of the one you currently play. By stepping outside the venue you consider to be the right one for you, you may discover new fans for your act, fans that may follow you to other venues. Check the city papers, chambers of commerce, local universities, fraternities, sororities, downtown foundations, local organizations and charities for events taking place in the near future where you may be the paid entertainment. It may be necessary to use these alternative venue situations to shore up your local support and move to the next level within your home base.
Have you networked with some of the other local musicians to create some co-bill concerts or asked to be an opener to help transition to a larger venue with less risk of low sales? By joining together with local artists to create a larger event, you can expand your audience by tapping into the other act's fan base. They, in turn tap into yours and everyone benefits from the joint effort.
Make a yearly assessment part of your growth process. It will help you make calculated and innovative decisions to spark future successes as you develop your local and regional touring strategies.
© 2015 Performingbiz, LLC.
---
Jeri Goldstein was an agent and manager and is now an author, music business/performing arts career coach, key-note speaker, and seminar presenter. She provides valuable resources, instruction, and coaching to those navigating their way to a successful touring career. Having worked with some of the top touring acoustic artists on the circuit for 20 years, she has booked national and international tours for artists performing in music, theater, and dance. Get her free guide, The Best Times To Book Gigs, to learn more how to book better gigs.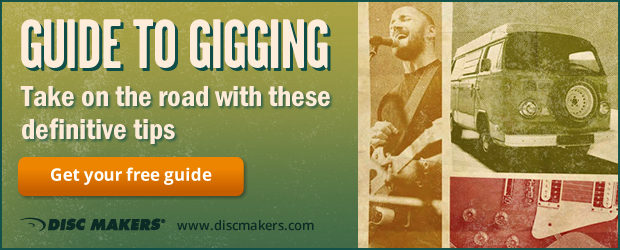 Related Posts
Have you outgrown your favorite music venue?
Are you building a music career or just filling the calendar?
How to find and play unconventional music venues
Expand your audience with opening act and support slots
A DIY Songwriting Workshop Idea