Concert Hotels has a host of fantastic infographics, and 100 Years of Rock connects every popular music genre from 1910 to 2015 in one interactive blast.
This is one of the most amazing infographics I've ever seen. It's a fairly exhaustive exploration of just about every music genre you can imagine – and a ton you've never heard of – with music clips and animation to help you connect any given music genre to its influences and the styles it spawned. Click on the graphic to go to ConcertHotels.com and explore this awesome audio tour of music history. And let us know if you noticed any they've missed.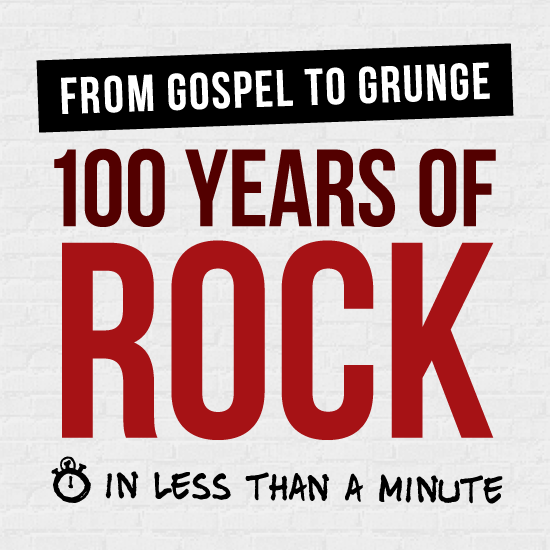 Click image to see and hear the full interactive music graphic (via Concert Hotels).
Read More
EDM: the fashionable end of the music spectrum
12 musicians who died in 2014
Who Influences Your Music Most?
What Makes You So "Eclectic?"
Don't Get Stuck In A Musical Rut