From Smashing Pumpkins to Nirvana to Foo Fighters and Garbage, Butch Vig has crafted a legacy in record production. He shares his thoughts with iZotope's James Rotondi in this interview.
This interview with Butch Vig is excerpted and adapted from the "Recording Artists" section of the iZotope blog. Reprinted with permission.


There may be no producer more synonymous with the sound and legacy of alternative rock than Butch Vig, whose collaborations with Nirvana, Sonic Youth, and Smashing Pumpkins rewrote the rulebook for guitar-centric rock production. Ironically, it's Vig's own group, Garbage, who may well have done the most to expand the palette and possibilities of rock production over the last 15 years. Their catchy and infectious hits belie a densely-layered sound the blends electronica, big beat, lo-fi, power pop, trip-hop, shoegazer guitars, and avant-garde noise-scapes. While finalizing the mixes for 2012's Not Your Kind of People, Butch sat down with iZotope's James Rotondi to talk about his storied career, his creative process, his production philosophy, and his ongoing affection for iZotope's Trash plug-in.
---

You seem to have both an ear for fine technical detail as well as a sober handle on the big picture; is this one of the reasons for your longevity in the music business?
I'm lucky that I've had a long career. I work really hard, and I get pretty obsessive about the records I make, and when I'm producing, I do try to adhere to the artist's vision. In fact, I have to remind myself fairly constantly that it's not my record! With a Garbage record, it obviously is mine, and I'm very lucky to have been able to balance both roles over the last fifteen years. But with a Green Day record or a Foo Fighters record or with Muse, I have to remember that it's their record and their vision, and it's my job to help them make the best possible recording they can, and to make the songs as good as they can be. And that's exciting – it keeps me on my toes.
If I have any advice for young engineers and producers, I would just say that, while it can be quite overwhelming when considering all the sonic options available in today's recording environment, it's important to always understand the artist's vision, and to pick and choose between all the tools available to help find that vision. Sounds simple, right? But it's not always that easy to do.
Your career spans such an interesting time in the development of recording technology and the ways records are produced. Is it fair to say that, analog or digital, all the tools of the trade are fair game?
Yeah, there's really no right or wrong. You can certainly do something entirely in the digital realm, and make it sound perfect and shiny, and just the way you want it, and manipulate it so that it takes on a new life from how you originally intended it to be. Of course, if you're recording a performance, you still really need to focus on the energy and the kind of vibe you want, and that's totally cool, too. What's great about the recording environment these days is that you can very much do both: you can record to tape and then dump it into Pro Tools and chop it up, or vice versa – take something from Pro Tools and run it into a tape machine or run it through analog stomp boxes or guitar amps. That's exciting. Engineers and producers these days have such a big palette to work from and to choose from – it's mind-blowing.
Still, at the end of the day, what everyone's aspiring to do is to record a song that connects with somebody, that connects firstly with you as an artist or songwriter, and then connects with your audience. So something about that song, whether it's a lyric, a groove, a beat, something in that song has to jump out and connect the listener to the song. Ultimately for me, that's what's exciting about making records these days – using that massive palette, and challenging and engaging your brain in order to create a song that successfully connects in that way.
What approaches or techniques have remained constant for you, despite all the changes in recording technology? For instance, it's been said you're not a fan of ambient mic'ing.
Well, that quote was especially applicable to Siamese Dream (1993) by the Smashing Pumpkins. Billy Corgan and I wanted to put the sound right in your face – we didn't want anything to sound three feet away, or five feet, or ten feet. With the drums, we did have some extra room mics, and we may have used a few extra with the guitars, but in general, I really found that if you get one mic, put it right in front of the amp, and get the right sound, you simply don't need six microphones placed, y'know, behind the cabinet, around the cabinet, across the room, and all that. That's not the case with everything: even on that record, on some things I may have used a tube mic on one speaker, and a condenser or dynamic on another speaker, and blended them together. But that simple close-miking technique is the sound of that record. The guitars are very in-your-face – they have a very immediate sound. That was the goal.
I should contrast that with how we did things for the last Garbage record. There are a lot of weird, ambient-sounding guitars, and trashy, roomy drums. I record drums here at my house, in a very lo-fi set-up; I literally have a mono mic sitting in the hallway by the bathroom downstairs here, and it sounds pretty roomy, pretty trashy, but it sounds good. I further mangle things by taking the drum bus and running it through iZotope TrashTM, and I crunch it out and make it sound even weirder – perhaps all muffled and lo-fi, or I might accentuate the crazy top-end, so you just hear the snare and cymbals ripping through the speakers. And sure, that original drum sound does have an ambience. What I find is that those room noises, that space, when you start running them through compressors, effects boxes, and plug-ins like Trash – that extra compression and distortion really brings out that room sound, the ambient sound, and brings a lot of character to the recording.
With the Foo Fighters' Wasted Light, you literally went back to the garage, and recorded to analog tape, which couldn't be more different from how you do things with Garbage. What was that experience like for you?
With the Foo Fighters we had a specific vision, and that was to do it on tape in Dave Grohl's garage, and we wanted to stick to that. That limited the amount of tracks we could use, so it really had to be about getting the sounds right and getting a great performance. You couldn't do multiple playlists and stack them, chop them up and all that stuff. It challenged me to challenge the band. If you listen to that record, sure, it's fuzzy and scrappy sounding, but it feels really passionate in the performances, and that's what we set out to do. I think it's the most honest record the Foo Fighters have made, and if you hear the band live, those songs sound exactly like they do on the record, and that's a very cool thing to be able to pull off.
The 20th Anniversary Edition of Nirvana's Nevermind features your original mix of the album, now known as the Devonshire mixes. What's the story behind that?
Y'know, I started mixing the record as soon as we were done recording it, at Devonshire Studios in North Hollywood. The band was there with me, and it was kind of tough for me to do, because Kurt would sit behind me and say things like, "Turn all the treble off the guitars – I want it to sound like Black Sabbath," or whatever, and I felt kind of hamstrung to a certain extent. But I did get everything mixed, and I didn't do a lot of hyping. I kept the mixes pretty au naturel. But at the time, I think the label thought that the mixes could have a little bit more sheen to them, or they wanted to pump them up a bit more. So they hired Andy Wallace to mix the record.
Years later, I pulled out those Devonshire mixes when Nirvana were getting ready to do this 20th Anniversary Edition. I called up that original mix, and thought I would just compress it a little bit, and add a little mastering EQ to it, and all of a sudden it just came to life, and it really sounded great and more competitive. It was really exciting for me to be able to do that, and to send them into the band and management. They loved it, and ended up including it on the record. In the end, my mixes are just a little more primal sounding than the album version, but they're exactly the same performances: guitars panned left and right, Kurt singing with some doubling here and there, Dave singing some harmonies, and bass and drums. That's it.
Did you imagine that 20 years later Nevermind would be such a landmark record?
At the time, I just thought it was a cool indie record. I thought the songs were incredible, and the band was great. I mean, they practiced so much before that recording – they were razor-tight when we went in to record. They wanted to make a kick-ass-sounding record. They were not slackers, there was none of that mentality. Kurt was very competitive. At the time, though, we had no idea it was going to blow up like it did. It changed my life. It changed the lives of everyone who was involved with it. And I think the performances still stand up; the record sounds really good these days. You can't fake that kind of passion, that kind of intensity. Plus, Kurt just wrote super-hooky songs, and when you have that kind of combination, it helps an album stand the test of time.
James Rotondi is a New York musician, actor, journalist and critic; he's the former Editor-in-Chief of Future Music magazine, and his interviews and essays have appeared in Spin, Rolling Stone, Guitar Player, Mojo, and The Boston Phoenix , among others.
iZotope makes innovative products that inspire and enable people to be creative. Based in Cambridge, Massachusetts, iZotope has spent over a decade developing award-winning products and audio technologies for professionals and hobbyists alike. Used by millions of people in over 50 countries, iZotope products are a core component of GRAMMY-winning music studios, Oscar and Emmy-winning film and TV post production studios, and prominent radio studios, as well as basement and bedroom studios across the globe. Through a robust licensing program, iZotope also powers products made by industry partners such as Adobe, Avid, Microsoft, and Sony. iZotope was recently honored with an Emmy® Award for Outstanding Achievement in Engineering Development for its flagship audio repair suite, RX®.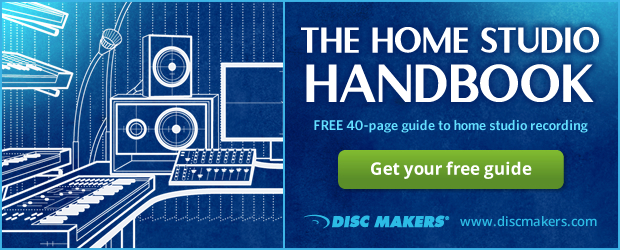 Read More
Home studio posts – recording tips for producers, engineers, and musicians
(Irreverent) Recording tips from Mitch Easter
The four essential elements of EQ and your audio mix
A study in record production: Miranda Lambert and Beck
In the studio with Trevor Horn