The 2015 Grammy nominees give a lesson on how to create children's music that treats kids with respect, doesn't dumb down the music, and keeps things fun.
Last year, in "Writing, recording, and performing children's music," we posted 10 tips on how to write, record, and perform outstanding children's music, featuring insight from Grammy Award-winning children's artist Jennifer Gasoi.
While Gasoi's individual points are all worth a close read, a few major themes stand out: treat children with respect; don't dumb down your music or content, while still making it fun and accessible; and give your performances and productions the same love and rigor that you would anything meant for adults.
With these themes in mind, what follows are examples from a few of the 2015 Grammy nominees that embody various facets of Gasoi's advice.
"Campin' Tent" by the Okee Dokee Brothers

Not only does this track feature close harmonies and a well-played folk/bluegrass groove — complete with a tuba solo — it also hints at the very adult theme of the sub-prime mortgage crisis and the widespread foreclosures on homes that followed. That's quite a bit to pack into a "simple" children's song, and the video is fun and well-produced, too.
"Love Me For Who I Am" by Brady Rymer and The Little Band That Could

Again, this performance touches on an important theme: accepting yourself and asking that others respect you for who you are. The band's instrumentals and vocals are tight, energetic, and expressive, and their encouragements of crowd-sourced call-and-response midway through are assured and effective. Plus, be sure to check out how graciously and professionally the band handles an unexpected last-minute request and seamlessly integrates an enthusiastic amateur dance line into its performance.
"Mony, Mony" by the 2015 Children's Music Grammy Award Nominees

At Musician's Institute in Hollywood the day before the 2015 Grammy Awards, the five nominees in the Children's Music category gathered for a benefit concert; check out the finale song here, in which Brady Rymer and the Little Band That Could called up the other nominees for a group jam on the classic "Mony Mony." While such a jam could easily have turned into a convoluted mess with a less professional group, the musicians pulled it off with panache, with Brady and company acting as house band, passing lead vocals to Brooklyn-based nominees The Pop Ups after the first verse. The highlight, though, is Secret Agent 23 Skidoo's rapped verse midway through, which pays tribute to the other nominees, and even the venue, wowing the kids and adults in the audience alike.
For more on the 2015 Grammy nominees for "Best Children's Album," visit:
Neela Vaswani – Winner! for her audio book reading of I Am Malala: How One Girl Stood Up For Education And Changed The World (Malala Yousafzai)
The Okee Dokee Brothers – Nominated for Through The Woods
Brady Rymer and the Little Band That Could – Nominated for Just Say Hi!
Secret Agent 23 Skidoo – Nominated for The Perfect Quirk
Check out their video for "Pillow Fort Pillow Fight"
The Pop Ups – Nominated for Appetite for Construction
Check out their video for "Costume Party"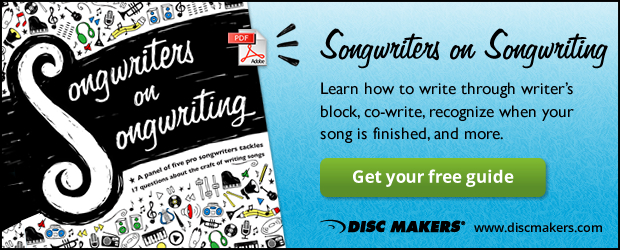 Read More
Writing, recording, and performing children's music
Don't limit your songwriting to 4/4 time
Avoiding common songwriting obstacles
Ask a songwriter: 5 questions for Five For Fighting's John Ondrasik
Ask a songwriter: 5 questions for Rachael Sage