While there are countless others in every genre and from countries around the world, Echoes pays tribute to 12 legendary musicians who died in 2014.
Phil Everly

Singer in the Everly Brothers – died 1/3/14 of chronic obstructive pulmonary disease
Born in Iowa in 1939, Phil Everly and his brother Don (The Everly Brothers) were among the first rock and roll stars whose influence can be heard in The Beatles, Simon and Garfunkel and countless others. Their notable hits include "Bye Bye Love," "Wake Up Little Susie," "All I Have to Do Is Dream," "Bird Dog," "('Til) I Kissed You," and "When Will I Be Loved."
---
Pete Seeger

Folk singer, guitarist, banjo player – died 1/27/14 of natural causes
Born in 1919, Pete Seeger started performing in the '30s, and his political and social commentary led to his being blacklisted in the McCarthy era, celebrated in the '60s, and forever cemented as a purely American voice in music. His best-known songs include "If I Had A Hammer," "Turn! Turn! Turn! (To Everything There Is a Season)," and "Where Have All the Flowers Gone?"
---
Bob Casale

Guitarist, keyboardist, and original member of Devo – died 2/17/14 of heart failure
Bob Casale, who formed Devo with his brother Gerald and Mark Mothersbaugh in Akron, Ohio in 1973, played on every Devo album and was instrumental in the sound and production of the band's musical output. He also worked as a record producer for musical acts (including Andy Summers of The Police) and for TV and film.
---
Paco de Lucia

Flamenco guitarist – died of a heart attack 2/25/14
Born in Algeciras in south Spain, Paco de Lucia trained with his father and brother, both flamenco guitarists as well, from the age of five. By the time he was 11, he made his public performance debut on Radio Algeciras. His career was defined by his quest to personalize his approach to the flamenco guitar, while never forgetting his roots in pure flamenco.
---
Bobby Womack

R&B singer, guitarist, and songwriter – died 6/27/14 from numerous health problems
Bobby Womack's career was a long and complex one, spanning genres and controversies including fallout from his marrying his mentor Sam Cooke's widow shortly after Cooke's death. His musical contributions were plentiful, and his playing and writing affiliations include Sly and The Family Stone, Aretha Franklin, Ray Charles, and Wilson Pickett – not to mention he penned "Used To Love Her," which The Rolling Stones turned into their first #1 U.K. hit.
---
Johnny Winter

Guitarist – died 7/16/14 of unknown causes
Born in Texas in 1944, Johnny Winter's first release was a single in 1959 that also featured his younger brother Edgar. His career-spanning blues guitar playing really took off in 1969, with his signing to Columbia Records and a performance at Woodstock. His career included a heroin addiction that stopped him in his tracks for a year, and admiration of many of his musical peers, Mick Jagger, Keith Richards, and John Lennon among them, who wrote songs specifically for Winter to record.
---
Tommy Ramone

Drummer with The Ramones – died 7/12/14 of cancer of the bile duct
Born in Budapest, Hungary in 1949, Ramone's real name was Thomas Erdelyi. He played on and co-produced the first three Ramones albums (Ramones, Leave Home, Rocket to Russia), and produced the fourth (Road to Ruin). In 2007, Erdelyi teamed up with Claudia Tienan (the Simplistics) as an old-timey country duo called Uncle Monk.
---
Jack Bruce

Bassist with Cream, pianist – died 10/25/14 from liver disease
Born in Lanarkshire, Scotland in 1943, Jack Bruce sealed his place in music history with his songwriting and bass playing with the seminal blues/rock trio Cream in the '60s ("Sunshine of Your Love," "Strange Brew," "Politician," "White Room") alongside Eric Clapton and Ginger Baker. An innovative blues and jazz player, Bruce released 14 solo albums and collaborated with a list of artists ranging from Frank Zappa to Carla Bley, Billy Cobham, and Robin Trower.
---
Big Bank Hank

Rapper with The Sugarhill Gang – died 11/11/14 from cancer
Born Henry Lee Jackson on January 11, 1956 in the Bronx, Big Bank Hank was one of three rappers recruited to form The Sugarhill Gang, a group compiled to cash in on a growing rap scene in New York City and which scored the first hip hop hit with "Rappers Delight." The Sugarhill Gang's star burned only a briefly, and Jackson spent the rest of his career as a manager and contributor to documentary films about the music industry.
---
Bobby Keys

Tenor sax for The Rolling Stones and others – died 12/2/14 after a battle with cirrhosis
Born and raised in Texas, Bobby Keys' early work included playing with Buddy Holly and Bobby Vee. His long-time affiliation with The Rolling Stones began with his appearance on Let It Bleed, and continued through his career (that's him on "Brown Sugar"). Other notable artists Keys played with include John Lennon, George Harrison, Joe Cocker, Barbra Streisand, B.B. King, Carly Simon, Lynyrd Skynyrd, Eric Clapton, Humble Pie, and B.B. King.
---
Ian McLagan

Solo keyboardist and member of The Small Faces – died 12/3/14 of a stroke
Born in Hounslow, Middlesex, England in 1945, Ian McLagan was a member of The Small Faces and The Faces in the '60s and '70s, and joined Billy Bragg's band the Blokes in the late '90s. His list of session work and touring is extensive, and includes work with The Rolling Stones, Bruce Springsteen, Bob Dylan, Jackson Browne, and Joe Cocker – among many others. His catalog features multiple solo albums as well, with United States being released in 2014.
---
Joe Cocker

Vocalist, solo artist – died 12/22/14 of lung cancer
Born in Sheffield, England in 1944, Joe Cocker's career launched in the late '60s, taking off after his performance at Woodstock. He scored a number of gold albums and hits into the '70s with covers of The Beatles ("A Little Help From My Friends"), The Box Tops ("The Letter"), and Leon Russell ("Delta Lady"). Other chart toppers include "You Are So Beautiful" and "Up Where We Belong" in a career that featured 23 studio albums and numerous live albums released between 1969 and 2012.
---
A musician, writer, and marketer, Andre Calilhanna manages and edits the Disc Makers and BookBaby Blogs. Follow Andre on Twitter @dre_cal. Email him at andre@discmakers.com.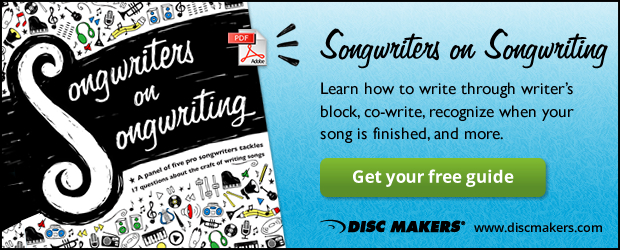 Read More
25 notable musicians who died in 2013
A study in record production: Miranda Lambert and Beck
Ask a songwriter: 5 questions for Five For Fighting's John Ondrasik
Who Influences Your Music Most?
My Anti-Resolution to Ditch the One Big Goal