Solidarity with Colin Kaepernick, the fraught politics of professional football, and a missed opportunity to feature Atlanta hip hop have created controversy for the Super Bowl LIII halftime show.
January 2019 update
Well, the NFL just can't seem to win, huh? I mean, apart from being one of the richest enterprises on the planet, of course. But from Nipplegate to concussion protocol to Inflategate to violent player outbursts off the field to protests during the National Anthem to "Good God, the Patriots … again?" the NFL has bounced from one controversy to another year after year.
Much of it is manufactured, and any controversy to do with the halftime show is absolutely unnecessary. Hell, the premise of this post is all about how unnecessary it is to impose a full-blown concert on unsuspecting football fans in the first place.
So here we go again.
USA Today declares the Super Bowl halftime show is "no longer a cultural institution," and while Maroon 5 seems a totally safe and predictable choice, there was an outcry from the get-go, starting with a very late (by modern-day standards) announcement of who the halftime performers would be, rumored to be because the NFL was having a difficult time finding anyone to take the gig.
At the heart of this year's controversy is the location of the event. Not that Atlanta is the issue. It's that, as a cultural cornerstone of rap and hip hop, many expected the NFL would pay homage to the most popular music genre in the US by tapping some of the city and region's musical pioneers. To be sure, Big Boi is a featured guest, as is Houston's Travis Scott — so rap and Atlanta aren't being ignored — but it just isn't sitting right with lots of folks with a Twitter account.
And speaking of Twitter, this year's controversy is also inextricably linked to President Donald Trump's Twitter rant about Colin Kaepernick and the protest kneeling of NFL players during the National Anthem. The NFL's new policy of requiring players to stand (or skip the anthem and stay in the locker room) was inflamed by Nike's choice of Kaepernick as the face of its prominent "Just Do It" campaign heading into this football season. With the ongoing conversation about racial parity (or the lack thereof) of coaches in the NFL also being stoked as head coaching positions were notably not going to candidates of color at the end of this season, the otherwise milquetoast choice of Maroon 5 blew up real good.
As mentioned, a number of prominent artists reportedly turned down the gig in solidarity with Kaepernick — including Jay Z, Cardi B, and Amy Schumer, who refused to appear in a Super Bowl commercial — but PJ Morton, keyboardist in Maroon 5, told the Associated Press he and the band "can perform for the NFL and the players can play for the NFL and we can support Kaep at the same time."
It's worth mentioning that Tom Brady's first Super Bowl appearance came in 2002 against the Rams, just months after 9/11, with a halftime performance by U2 that Rolling Stone ranks as the best of the bunch. But I simply will not support another appearance in the Super Bowl by The New England Patriots. Yes, no question, seven consecutive Conference final appearances, 10 consecutive Division titles, and nine consecutive bye weeks in the playoffs are feats that may never be bettered, but I don't need to bear witness to it. I skipped last year's game entirely, and I plan to do the same again. I certainly won't be tuning in to see the Super Bowl halftime show. I'll just write about a year from now.
---
January 2018 update.
If you're wondering if Justin Timberlake's last Super Bowl halftime appearance was a big deal, note that the Wikipedia entry on the matter is about the longest you'll ever read. Of course, even calling it "Timberlake's last appearance" is unfortunately relevant in our current clime, as he was making a guest appearance on Janet Jackson's halftime performance. She certainly took the brunt of the incredible public and professional fallout of the three seconds that coined the phrase, "wardrobe malfunction."
If the post-game analysis can be believed, it may really have been just that. Apparently, the move was unrehearsed — a really bad idea in any performance setting, but exponentially so in this case — and apparently it was Jackson's idea. The plan was to have Timberlake yank on part of her top to reveal a red lace bra during "Rock Your Body," but the entire thing fell away and … Nipplegate.
As an avowed Super Bowl halftime protester, I had turned my television off and was constructing an Ikea desk during the halftime of that game, along with my wife, who was pregnant with our first child. I had set an alarm so I'd know when to head back and catch the second half, so unlike the rest of civilization, we watched the entire game and had no inkling that anything controversial had happened at halftime. In fact, I recall this as the first time I watched something go viral online. After the game, we started catching all this chatter, though for the life of me I can't remember how… Facebook didn't even hit the college circuit until three days after that Super Bowl (and general public use for another two and a half years). Maybe it was carrier pigeons or a telegram bonanza.
What I do remember is hearing about this shocking halftime event, probably from the news, then going online to find video to see what all the fuss was about (YouTube was a year from inception). Seems I wasn't alone. That incident and "Janet Jackson" are the most-searched terms in Internet history (according to the aforementioned Wikipedia entry). When I saw the clip, I couldn't quite make out what was so outrageous. I mean, Madonna had released Sex over a decade before (along with everything else in her career), and sex and pop music had been enjoying an increasingly explicit relationship. The brief, grainy, "wait, what just happened?" moment between Timberlake and Jackson on stage seemed pretty tame.
I guess I failed to recognize the importance of the Super Bowl and its oddly profound influence. Debates over Nipplegate were raging all over the place. I remember one friend in our circle making the case that the incident was upsetting not because of the exposed breast, but because it reinforced the idea that it was OK for men to be sexually aggressive toward women. The debate over decency and norms launched action from the FCC that spanned radio and TV, and those few seconds have gone down in infamy.
So, while it certainly didn't spell the end of Janet Jackson's career — she released four successful albums and appeared in movies since that show — Timberlake's star has risen consistently since that event, and Jackson's has leveled. And look, I'm not suggesting that it really, in the long term, has much to do with that Super Bowl halftime, but it sure seems to mark a moment for both performers' careers. Jackson and Timberlake (and MTV, CBS, and the NFL) all issued statements and apologies, and Super Bowl halftimes got a lot less experimental for the next few years: McCartney, the Stones, Prince, Tom Petty, Springsteen, The Who. Funny that the Stones represent a safe choice considering how wildly controversial they were in the '60s and '70s — and Prince with the whole PMRC madness. But that's a whole other story.
Beyoncé reunited Destiny's Child in 2013, so the question on many people's minds is, "Is NSYNC reuniting at this year's halftime?" The answer appears to be, "nah." But with the shared history, the fallout Jackson endured, and the dramatic social upheaval caused by Timberlake guest appearing with Jackson 14 years ago, I really want to know: Will Timberlake embrace this opportunity to bring Jackson back?
I'll have to read about it. I ain't watching another Brady Super Bowl. I've got furniture to assemble.
---
January 26, 2017 update
Here we go again. Another Super Bowl, another Tom Brady appearance, another superstar halftime performance. Personally, for what it's worth, I think Lady Gaga makes perfect sense for this gig, and in fact would have made more sense than last year's selection of Coldplay (which was bumped from number 7 to number 13 on Rolling Stone's list… I guess they went to a review and reversed the call on that one), so this year's beef isn't about the performer. In fact, apart from the ludicrous name of the actual show, I'm not sure there's a beef beyond the original premise of this post, which is, "Why do we need a concert in the middle of a football game?" But that's a matter for another time (i.e. 11 paragraphs down the page).
There's actually a lot to like about the prospects of Lady Gaga's show. I bet she doesn't lip sync, and she's apparently not going to fill her 12 minutes with cameos and sideshows. From what she says, Gaga has been planning this show since she was four years old, and she's reportedly doing it all herself. Well, Tony Bennett will be appearing via video, but that's hardly reason to get rankled. It's not like the Red Hot Chili Peppers invading Bruno Mars' set in 2014, or Usher and Slash trying to rescue the Black Eyed Peas in 2011. Unless he were to attempt a twerky choreographed dance routine, Bennett will add class to the occasion. And the NFL could use as much class as it can get.
There's been rumor that Lady Gaga will "mention" President Trump's name, which seems like something the NFL would expressly forbid, though the NFL denies it told Lady Gaga not to mention Trump during halftime. But if Janet Jackson taught us anything, when it's live, anything can happen.
There's also talk of Gaga doing some part (even all?) of her performance from the roof of NRG Stadium. The stadium has a retractable fabric roof (it takes seven minutes to open and close), and is 260 feet above the ground, which is leading to lots of concern over the performer's safety and how on earth they'd get her up and down – not to mention extraordinary insurance costs.
So, to the aforementioned beef with this year's show, I challenge you to say the official title of the halftime spectacle without groaning. It's "The Pepsi Zero Sugar Super Bowl Halftime Show." I guess if you're paying a reported $7 million to sponsor the halftime show, you get to name it whatever marketing nonsense you want to, but that's ridiculous, right? OK, maybe a step up from "Pepsi's Gluten-Free Musical Super Bowl Halftime Feast," but it's pretty lame.
Whatever, I'm over it. I get it. For some people, halftime and commercials are what the Super Bowl is all about. All I can say is, I'm rooting for the Falcons, no matter how compelling an awkward Lombardi Trophy exchange from Goodell to Brady might be.
I guess it's worth noting that Brady's first Super Bowl appearance came in 2002, when the Patriots edged out the Rams, just months after 9/11, with a halftime performance by U2 that Rolling Stone ranks as the best of the bunch.
Rolling Stone has ranked all the Super Bowl halftime shows (26 "modern-day" shows with popular music performances between 1990-2015 – last year's is not yet ranked – and the first 23 lumped in as one entry, which combined ranked higher than just one modern-day show, 2011's Black Eyed Peas performance). I've noted where each show ranks in Rolling Stones' estimation in the list at the bottom of the post. Enjoy.
---
January 29, 2016 update
With Super Bowl 50 (no Roman numerals!) approaching, it seemed a worthwhile endeavor to resurrect this post. I guess I was in a bit of a mood when I wrote this a year ago – I feel much better now, thank you – but I still cling to the contention that the Super Bowl halftime spectacle is less a cultural touchstone than it is a cultural black hole. I will also admit to a strange passive-aggressive fascination with the event, and this year my beef is: "Why not an American artist as the headliner?"
Listen, I rank Paul McCartney's performance among the best (higher than Rolling Stone does), I love artists (and people, and food, and pets, and fauna) from all over the planet, but this is the 50th Super Bowl. Next to NASA and the Grand Ole Opry, the NFL is the most purely American institution ever. Isn't there a suitable American musical artist who could represent for this occasion? I mean… Coldplay? Has any member of that band ever even watched a football game? I'm talking American Football, now, not soccer. Maybe if Springsteen plays the inaugural UEFA Champions League Final halftime show, we'll call it a draw.
But seriously, who comes up with this stuff? Pepsi? Goodell? And for anyone who wondered if Coldplay forked over cash for the gig (I did), that ain't it. While the NFL would apparently love to turn the Super Bowl into a pay-to-play event, they're sticking with a "we'll cover your costs and give you a lot of exposure" deal instead (same is true for Lady Gaga's 2017 show).
Of course, there is a long list of born-in-the-USA potentials who would have delivered to this insanely big audience. (Last year, Katy Perry's performance drew 118.5 million viewers, making it the most-watched halftime show ever, beating Bruno Mars' previous record of 115.3 million viewers.) We could play the, "My favorite band would have been soooo much better!" game for days. (You still can, in the comments section). And Bruno Mars and Beyoncé are going to be joining the croony Brits onstage, as will the Youth Orchestra L.A. – so it's not like the US is completely unrepresented.
But I stand by my stated theory: the Super Bowl is a mighty weird gig.
---
January 30, 2015
There is nothing quite as schlocky as a Super Bowl halftime show – watch the Indiana Jones event from 1995 if you need visual proof. It's America's biggest cultural offering to the world, and we've concocted a forum that's often as uncomfortable to watch as it must be to perform in.
Give me a marching band, give me game analysis, give me some form of uniquely American entertainment – God forbid we go 15 minutes without it – but this devolution to the gigantic production of these 12-minute mega-music concerts is just so incompatible with the functions of a football game, I can't quite wrap my head around the concept to begin with.
The fact is, a 12-minute set is not an easy gig, no matter where you're playing. Knowing you're performing to an audience of 73 billion (it was 111.5 million last year, for those of you who want actual statistics) adds a little pressure. Knowing that we're all zoomed in, watching every twitch of your mouth to determine if you're lip syncing (Katy Perry's may be the worst example to date) – or to see if someone is going to pull your top off – adds just a little more pressure.
I guess it is worth marveling at the scope of the production. The mechanics of constructing a stage, setting up the sound system, flooding the field with an audience, carrying out a performance, and breaking down for the second half – all in 20-minutes – is pretty fantastic. But the question I can never quite rectify is, "Why exactly do we need a concert in the middle of a football game?"
I mean, I get it. You've got the largest TV audience in the world, you've got the biggest venue possible, you've got to exploit it. $4.5 million for a 30-second TV spot says it all. Of course, I also can't bring myself to watch the Super Bowl commercials. When in control of the remote, the mute button is my best friend. I try very hard to pretend I'm watching a football game, and every year it gets more difficult. I find it almost a calling, my contribution to the antithesis of the fabricated hysteria surrounding this event, to try to avoid the distractions.
But, I'll admit, there have been some great performances. I'll personally rank Prince's up at the top. Bruno Mars last year was pretty stellar, in the face of everyone predicting a flop. Michael Jackson started the modern-day spectacle of the full concert half-time in 1993, and he was compelling in his performance. And Paul McCartney was awesome, with kudos for a great set choice.
Below are links to the past 28 performances. I even listed the teams that played, just to remind you a football game took place that day. And next to the performances are Rolling Stone magazine's rankings, just for kicks. They rated the Super Bowl halftime show performances from worst to best. It's a pretty funny read, though I can't abide by some of their choices (Madonna and Aerosmith/Britney ranked well above Paul McCartney?). I guess that's part of the fun.
Got a favorite? One that made you want to leap off a roof? Let's hear about it below.
---
1991: Super Bowl XXV
New York Giants 20 – Buffalo Bills 19
New Kids on the Block [Rolling Stone #27]
1992: Super Bowl XXVI
Washington Redskins 37 – Buffalo Bills 24
Gloria Estefan [Rolling Stone #25]
1993: Super Bowl XXVII
Dallas Cowboys 52 – Buffalo Bills 17
Michael Jackson [Rolling Stone #11]
1994: Super Bowl XXVIII
Dallas Cowboys 30 – Buffalo Bills 13
Clint Black, Tanya Tucker, Travis Tritt, The Judds (apologies for the annoying click in the audio) [Rolling Stone #20]
1995: Super Bowl XXIX
San Francisco 49ers 49 – San Diego Chargers 26
Patti Labelle, Teddy Pendergrass, Tony Bennett, Arturo Sandoval, Miami Sound Machine [Rolling Stone #24]
This one is pretty painful to watch.
1996: Super Bowl XXX
Dallas Cowboys 27 – Pittsburgh Steelers 17
Diana Ross [Rolling Stone #14]
1997: Super Bowl XXXI
Green Bay Packers 35 – New England Patriots 21
The Blues Brothers, ZZ Top, James Brown [Rolling Stone #22]
How this ranks in the Top 20 of Rolling Stone is beyond me. This is a hot mess.
1998: Super Bowl XXXII
Denver Broncos 31 – Green Bay Packers 24
The Temptations, Smokey Robinson, Martha Reeves, Queen Latifah, Boyz II Men [Rolling Stone #18]
1999: Super Bowl XXXIII
Denver Broncos 34 – Atlanta Falcons 19
Stevie Wonder, Gloria Estefan, Big Bad Voodoo Daddy, Savion Glover [Rolling Stone #17]
2000: Super Bowl XXXIV
St. Louis Rams 23 – Tennessee Titans 16
Tina Turner, Phil Collins, Christina Aguilera, Enrique Iglesias, Toni Braxton [Rolling Stone #26]
2001: Super Bowl XXXV
Baltimore Ravens 34 – New York Giants 7
Aerosmith, 'N Sync, Britney Spears, Mary J. Blige, Nelly [Rolling Stone #4]
The fact that this is in the Top 5 of Rolling Stone's ranking is a pure case of baiting IMO.
2002: Super Bowl XXXVI
New England Patriots 20 – St. Louis Rams 17
U2 [Rolling Stone #1]
2003: Super Bowl XXXVII
Tampa Bay Buccaneers 48 – Oakland Raiders 21
Shania Twain, No Doubt, Sting [Rolling Stone #16]
2004: Super Bowl XXXVIII
New England Patriots 32 – Carolina Panthers 29
Janet Jackson, P. Diddy, Nelly, Kid Rock, and Justin Timberlake [Rolling Stone #19]
Best remembered for Nipplegate, there was a performance before the exposé.
2005: Super Bowl XXIX
New England Patriots 24 – Philadelphia Eagles 21
Paul McCartney [Rolling Stone #10]
2006: Super Bowl XL
Pittsburgh Steelers vs. Seattle Seahawks
The Rolling Stones [Rolling Stone #8]
Another overrated performance IMO. The stage was cool, but this is a show we've seen before from the Stones.
2007: Super Bowl XLI
Indianapolis Colts 29 – Chicago Bears 17
Prince [Rolling Stone #2]
I don't know if Prince's death made the folks at Rolling Stone take another look, but this performance went from #4 to #2 from the time this was first published. It absolutely belongs where it is. Prince killed it in the purple rain.
2008: Super Bowl XLII
New York Giants 17 – New England Patriots 14
Tom Petty and the Heartbreakers [Rolling Stone #12]
2009: Super Bowl XLIII
Pittsburgh Steelers 27 – Arizona Cardinals 23
Bruce Springsteen & the E Street Band [Rolling Stone #5]
2010: Super Bowl XLIV
New Orleans Saints 31 – Indianapolis Colts 17
The Who [Rolling Stone #21]
2011: Super Bowl XLV
Green Bay Packers 31 – Pittsburgh Steelers 25
The Black Eyed Peas [Rolling Stone #29]
This wasn't good, but ranking it dead last? Rolling Stone doesn't like The Black Eyed Peas. It was a lot better than the Raiders of the Lost Arc debacle from '95.
2012: Super Bowl XLVI
New York Giants 21 – New England Patriots 17
Madonna [Rolling Stone #6]
The fact that Tom Petty's set is not in the top 10 and this one is is a travesty. Just sayin.
2013: Super Bowl XLVII
Baltimore Ravens 34 – San Francisco 49ers 31
Beyoncé, Destiny's Child [Rolling Stone #3]
Remember the power outage in this game? Remember Destiny's Child reuniting? Ranks high on the list.
2014: Super Bowl XLVIII
Seattle Seahawks 43 – Denver Broncos 8
Bruno Mars [Rolling Stone #15]
2015: Super Bowl XLIX
New England Patriots 28 – Seattle Seahawks 24
Katy Perry [Rolling Stone #9]
2016: Super Bowl 50
Denver Broncos 24 – Carolina Panthers 10
Coldplay [Rolling Stone #13]
2017: Super Bowl LI
New England Patriots 34 – Atlanta Falcons 28
Lady Gaga [Rolling Stone #7]
2018: Super Bowl LII
Philadelphia Eagles 41 – new England Patriots 33
Justin Timberlake [Not ranked by Rolling Stone]
---
A musician, writer, and marketer, Andre Calilhanna manages and edits the Disc Makers and BookBaby Blogs. Follow Andre on Twitter @dre_cal. Email him at andre@discmakers.com.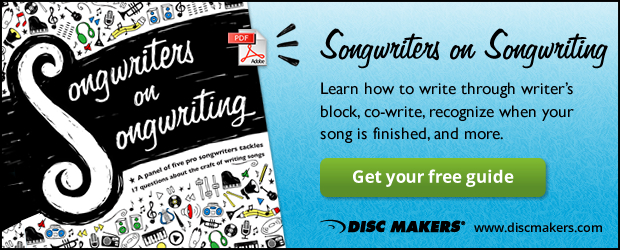 Read More
Tales of the worst music gigs ever
9 things you should never do on stage
Creating Magical Moments In Your Live Music Performance
The evolving art of sampling in hip hop
The strange and wonderful world of live music gigs