There's always something your studio could use to improve work flow and functionality. Gibson's Craig Anderton fell in love with these six home studio accessories this year.
This post on home studio accessories originally appeared on Cakewalk's blog. Reprinted with permission.
It was hard to narrow it down, but these goodies have stood out over the past year as essential for my own studio, and they can contribute to any studio makeover or holiday wish list.
Author, musician, and Executive Vice President at Gibson, Craig Anderton has played on, mixed, or produced over 20 major-label releases, authored dozens of books, and lectured on technology and the arts in 38 states, 10 countries, and three languages. Check out his latest music videos at www.youtube.com/thecraiganderton.
Cakewalk is the leading developer of powerful and thoughtfully designed products for the modern musician. These products include award-winning digital audio workstations and innovative virtual instruments. Millions of musicians worldwide – including Grammy® and Emmy®-winning producers, composers, sound designers, and engineers – use Cakewalk products daily to produce audio for the professional music, film, broadcast, and video game industries. The Cakewalk blog offers technical tips, tutorials, and news relating to their products and audio recording.
Download a free trial of SONAR X3 Producer.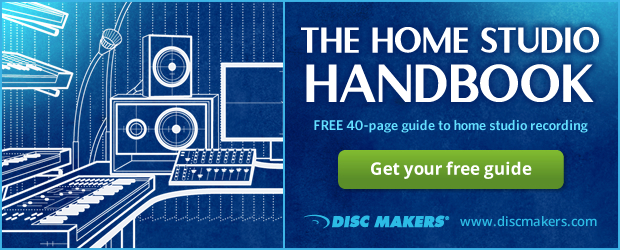 Read More
Essential gear to get your home recording studio off the ground
Virtual synths and the art of imperfection
Using a MIDI Controller In Your Home Studio
Home Studio: Gear from Shure, Mackie, and PreSonus That Won't Break the Bank
Get the Right Music Equipment the First Time: 10 Tips for Buying Musical Instruments and Professional Audio Gear